Throwback Thursday - a lazy year =)
It's been a really long time since my last post on Steemit. Not that I haven't been here. I just didn't find the time and will to get back on track with my posts. And it's a shame because so many things happened in the last year and I've visited so many great places like Paris and Warsaw, hiked on some amazing peaks like Krn, Skuta, Špik ... But than life happened (and laziness in the evenings). Sadly i'm not stubborn like @oldtimer to keep my shop open for the entire year like @nonameslefttouse is and i surely do not have such a cool ideas like hosting the most disturbing sculpture contest like @kus-knee is. But in the end you can see the difference between me and them - in followers, earnings, Steem power and reputation. They've been a constant on steemit before i even made my account, and they still are.
Anyway I'm back now and i'll try to be more like those three and many others, who are pushing themselves many times, to stay active and don't let go. So before i finish this crappy Throwback Thursday - I'll post a couple of photos that dates on this day - 11th of July in 2014.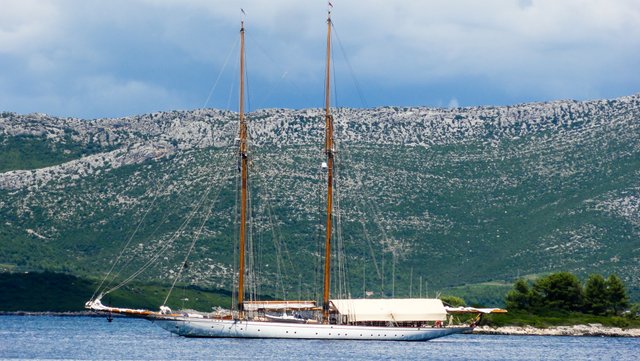 An absolute beauty - would love to sail with one like this someday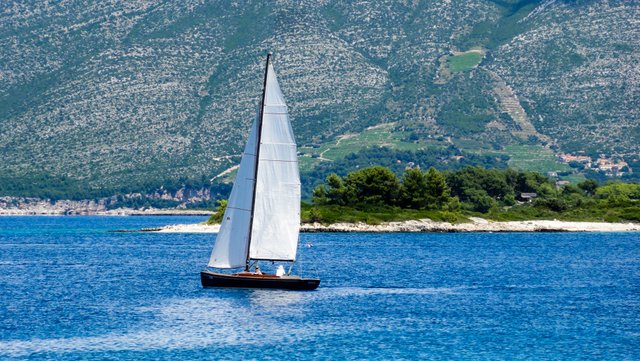 An elderly couple enjoying on a sail boat <3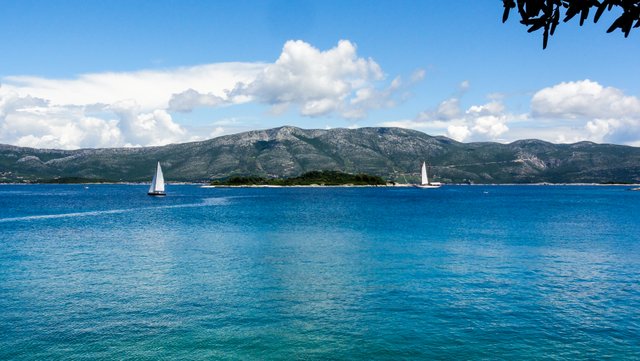 Adriatic sea and a view of Pelješac
All these photos were taken on Korcula island in Croatia. It was my best vacation so far, with a lot of superb memories!!
BTW: these photos were taken with my old Sony DSC compact camera. I've treated myself with a brand new Sony a6400 this year, so I'm trying to improve my photography :)
What was your favorite vacation ever?? Can you pinpoint one single vacation?
Upvote and leave the comment bellow. I'll upvote back every meaningful comment with few cents