[TIL] Uber's Mindblowing Evil Plan For World Domination - of at least the transport industry
I just heard one statement that blew my mind. I didn't think about it before in this way. It blew my mind so much that I have to share it straight away and discuss and also consolidate this idea into something more coherent.
It's about Uber (Or ultimately fake market places).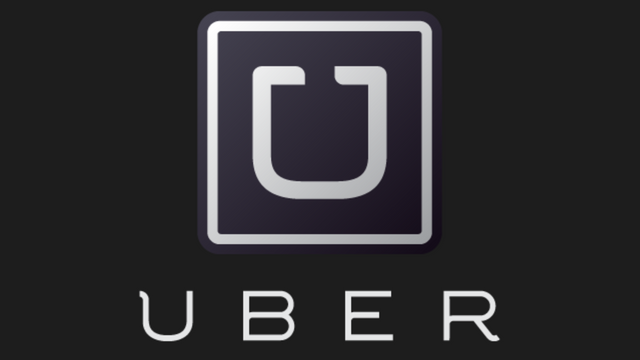 Image Source(direct link to img)

I know that this company (and its CEO) is going through lots of controversies on a regular basis, and maybe this was discussed before. Though I got to this idea by listening to a podcast of Design Matters with Anil Dash. There's also blog post I found that he wrote to talk about this idea he quickly mentioned in the podcast.
It's all about an elaborate plan for (in this example) Uber to become an ultimate monopoly on the market. (Eg. Google of Taxis), and how their ultimate goal is to get rid of all the workers (no judgement on if this last part is good or bad, that is another whole discussion).
So what is their ultimate goal and how will they achieve it? What tricks do they use? Keep on reading to find out, and hopefully this will make your mind blown the same way mine was and at least make you think of this and open your mind to see it in other places.
So let's dive into it.
Before we start we need to define open markets.
These are markets where one party is connected to the other party to provide services, fairly, with no intervention from the entity that helps to facilitate this interaction.
Think all the platforms in the early days, lie eBay.
You can go there as an independent seller and start selling freely whatever you want. Maybe like OpenBazaar now?
There was no algorithm to rank you higher, you could not pay for better spot. Everyone had the same chance.
It was the same with Google, etc.
This was beautiful idea and a great beginning.
Then there was a shift
These formerly open markets became rigged. They started to give themselves (or the already rich and well positioned players) an advantage. One reason was to improve the User Experience and offer more high quality products/links/etc. first. This made the users more happy in the short term as they saw a more high quality content faster and did not have to go through garbage, which admittedly there was probably a lot of it. So it was good for the customer, in the short term. Though amazing for the big players in the long term.
" This was the start of a subtle but critically important pattern on the web: A short-term improvement in user experience helped a single dominant tech company to take over a legacy market in the long term."
Think eBay, Amazon, Google, etc.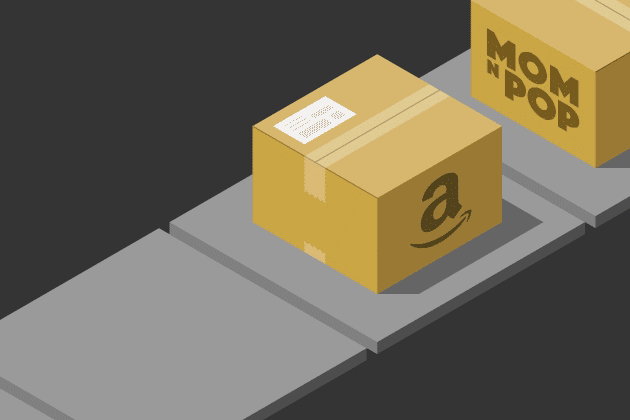 Illustration from Rob Weychert/ProPublica https://www.propublica.org/article/amazon-says-it-puts-customers-first-but-its-pricing-algorithm-doesnt
This makes it way harder for a smaller player to compete on these rigged platforms as they will always be second. You can't rank higher than Google. If you search for a flight, they will show their offers first no matter how good of a service you provide. Same with Amazon. Their products will be first.
There is another problem.
The smaller players don't have the resources to invest into getting higher rankings and keeping up with the changes in the algorithms, etc. which big players do have. So that built another unfair advantage and making platforms that help rich get even richer, or the popular even more popular.
Though there is still a chance for the small player to compete using innovation, great design, UX, social campaign, etc. so it's not completely lost. And as a customer you know that if you don't want Amazon's products and want to support some independent entity you just scroll past the first few results and pick among the independent people whom you then support with your money (votes).
That's why Uber created a Fake marketplace
Uberr sets itself as a marketplace for people who want a ride and people who can offer a ride and connect these two entities. That sounds all good and fair.
Though here's where it becomes tricky.
On a regular open or rigged marketplace you can set your prices, choose your provider or customer and you believe that the information provided is not fake.
Uber does the opposite.
They are in control of the prices as well as the profit margins, they match their drivers and customers, and they also provide fake information (eg. ghost riders) which was also covered by mainstream media.
This does not make it a market. Especially not a free market.
It can be said that Uber offers better User Experience, and that it is cheaper.
Though the cheapness is fake, too. It is subsidized by the investors.
Their ultimate goal is to destroy taxi industry, become a monopoly and then do whatever they want.
Once they control the market they can raise the prices, reduce the revenue share and even completely get rid off their "entreprenerial" drivers.
So in short.
Uber's Ultimate Long-term Plan For World Domination
Offer some short-term benefit to their customers

better price (not fairly produced) and UX for customers
being able to get some supplementary income for the drivers

Completely destroy the competition (Taxi industry) and become a monopoly
Raise the price, reduce revenie
Replace the drivers with autonomous cars so they can take all the profits.
So this is the plan. It will completely get rid off one type of industry and will take control over it.
It's a genueinly smart plan.
Though I'm not going to discuss if it's good or bad here. It's not my call.
As I said at the beginning, I just want to raise this point out there, make people aware and let them think about it (as well as me).
Uber is not the only platform that does this nowadays (Facebook, Google, etc.) but it's a great example.
So what do you think? Let's discuss. Was this idea a "Holy shit, I did not think of it this way before". Or is it just another "Yeah, we all know, but whatever"?
Here are two main resources that spiked this thinkng:
https://medium.com/humane-tech/tech-and-the-fake-market-tactic-8bd386e3d382
https://soundcloud.com/designmatters/design-matters-with-debbie-millman-anil-dash
---

If you want to know how I modify my Images, check out my post about a tool I created
---
50/50 SP Posts
---
About the Author;
Hi, I am Joe and I love freedom.
Freedom of all sorts, social, financial, emotional, physical, freedom from your stuff or place.
My biggest passion is to show that it is possible to live life being free, work towards my freedom, and help others obtain their own versions of freedom.
I also love exploration and experimentation (of all senses).
My articles are about all of this (Freedom, exploration, experimentation)
as well as my own transparent and authentic experiences.