TOKOIN PLATFORM, A GREAT NEWS FOR MSMEs.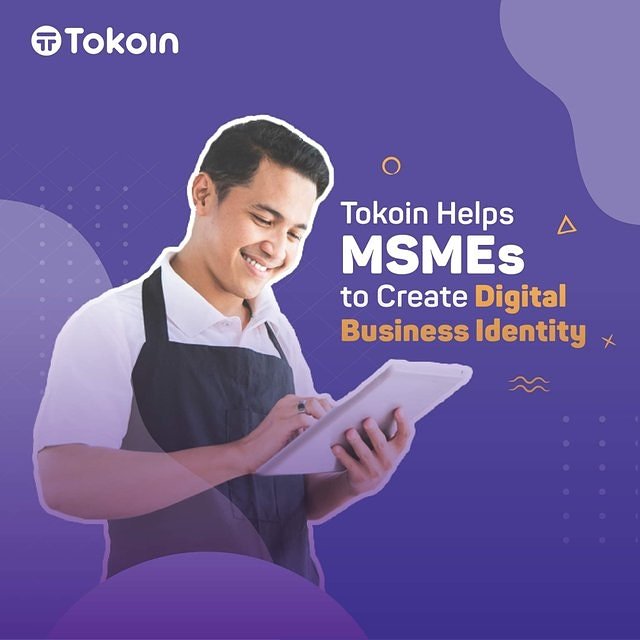 In the global micro and macro economies industry, one of the most important business types which has been of great benefit to the entire system is the MSMEs (Mycro, Small and Medium-sized Establishments).
These MSMEs have become not just a part of every system, but also an element of growth of every economy, seeing as it contributes greatly to financial economies across the globe.
Its benefits outweighs even that of the well established businesses, thereby making it preferable over the other businesses.
But, the major issue with the MSMEs (Mycro, Small and Medium-sized Establishments) is that, it requires funds in order to sustain and enlarge the establishment.
Another, is the unavailability of data, seeing as data has become very vital in the growth of any system, but sadly MSMEs still do not know how to utilize data to their advantage.
This unavailability issues have been holding it back from moving the world forward.
Luckily, with the introduction of blockchain technology, efforts are being put in place to ensure rapid solutions to not just the MSMEs industry, but macro economic solutions as well. To give a more reliable perspective to these issues, Tokoin has been thoughtfully designed as the complete answer.
TOKOIN PLATFORM, A NEW ERA FOR MSMEs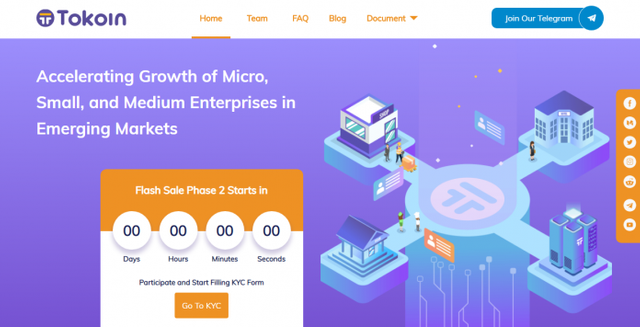 Tokoin platform is a platform established to solve the setbacks affecting the MSMEs industry.
It will achieve this by making use of the available data, to help provide the needed funds for the improvement of MSMEs and ensuring the free flow of data in the system, thereby guaranteeing the efficient performance of MSMEs.
TOKOIN is totally different from other systems, as it is bringing a lot to the table, in order to help create a world where circulation of data, is no problem in the business system.
Now, we are going to consider an in depth view of TOKOIN platform, to see those qualities that makes it entirely unique.
These distinguishing features of TOKOIN is seen on how it will solve the problems of MSMEs which other systems have not been able to solve.
One of such solutions is,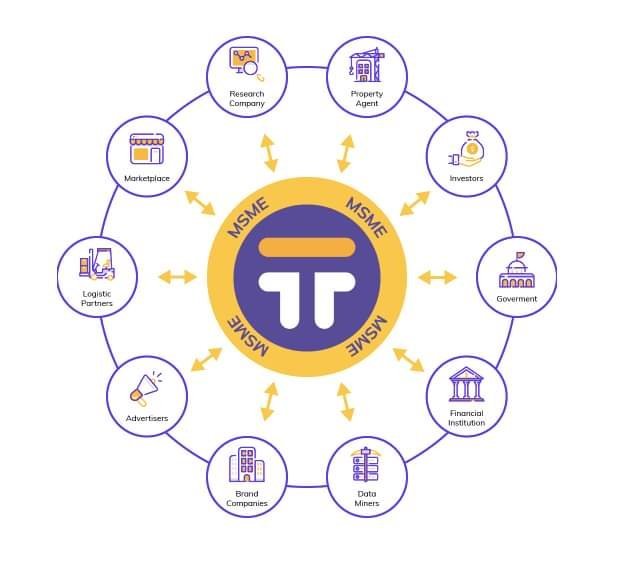 A HIGHLY SECURED AND AN EFFICIENT STORAGE SYSTEM FOR MSMEs
The TOKOIN platform is a highly secured platform, which provides the digital ledger, where all trade details such as, user's information, trade history, kyc details and other information, is stored securely and efficiently.
This is actually a big boost for the MSMEs, seeing as their systems will become a fully developed one with maximum security levels. TOKOIN is really top notch when it comes to security and efficiency of trade. This is a great feature which makes it totally unique.
GROWING MSMEs VIA DIGITALIZATION
This is another great feature which TOKOIN platform posses, as a superior system in the business industry, TOKOIN comprehends, the length at which digital technologies has stretched out and how it could help improve any system which adopts it.
TOKOIN will adopt the use of great and sophisticated technologies on its system, in order to offer attractive solutions to the challenges of MSMEs worldwide.
TOKOIN platform will leverage the trendy technologies, in developing a digital identity for MSMEs, which serves as a business profile thereby, solving the MSMEs problem of identification making it seamless to be recognized.
EXPANSION MSMEs THROUGH PARTNERSHIPS.
Expansion is a dream come true for every system , which is quite normal, as every system aims at tremendous growth. TOKOIN platform will give a great chance at expansion, by letting MSMEs collaborate with great establishments through partnerships to further excel and become known. Tokoin creates room for these projects to strongly build their reputation, in order to improve the way they are seen this, increasing the possibility of being boosted by other systems or institutions. MSMEs having improved their reputations, finds it easy in terms of expansion, with assistance from these big establishments.
So you see?, TOKOIN is tailored towards simplifying things for MSMEs.
INFRASTRUCTURAL DEVELOPMENT
Furthermore, MSMEs, the business industry, and the entire global economic system, is improved as, TOKOIN uses an advanced technological infrastructure, to help MSMEs make good use of their data efficiently.
By using these techs that will be provided by TOKOIN, MSMEs will in turn, boost their financial power, through the use of their system's data.
This is also a very big plus for MSMEs, as funding is no problem on the TOKOIN platform.
The use of this platform (TOKOIN), would mean a great turnaround for the entire system.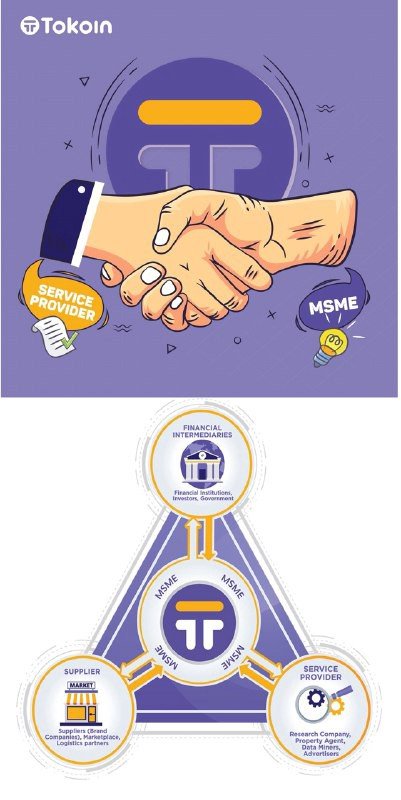 Conclusively, the above listed features briefly show the reason why TOKOIN is indeed meant for the small and medium scale enterprise industry as MSMEs is a true reflection of what tokoin is aiming to represent.
I strongly believe that TOKOIN has got it all covered and by leveraging well developed blockchain technologies, it will efficiently gives exactly what is needed by MSMEs to develop.
For more information about the tokoin project, kindly access the official channels below:
Website: https://www.tokoin.io
Whitepaper: https://www.tokoin.io/whitepaper/Whitepaper.pdf?id=05f5c9d62d22ae24ea82
One Pager: https://docsend.com/view/g26ja62
Telegram: https://t.me/tokoinglobal
Twitter: https://twitter.com/TokoinOfficial
Medium: https://medium.com/@tokoin
Quora: https://www.quora.com/profile/Tokoin-Official-1
Reddit: https://www.reddit.com/user/TokoinOfficial
Article Written By: EmmaBen
Bitcointalk Profile Link: https://bitcointalk.org/index.php?action=profile;u=2096551;sa=summary