TOKOIN : Growth Your Own Business
Hi guys, we meet again in a new article. In this article, I'm gonna write about Tokoin As we know the growth of Indonesian SMEs ( UKM ) is quite low at present, a number of very influential factors in the growth of UKM in Indonesia. In business we as producers must be able to think of several concepts & strategies so that the products we offer can be marketable. A good reputation always the best strategy for the business, went the customer trusting your product/company it makes increase success in a product sale from the trust costumers. However, in Indonesia a startup business was really slow to growth that's one of the problems we are gonna solved at this article.
Overview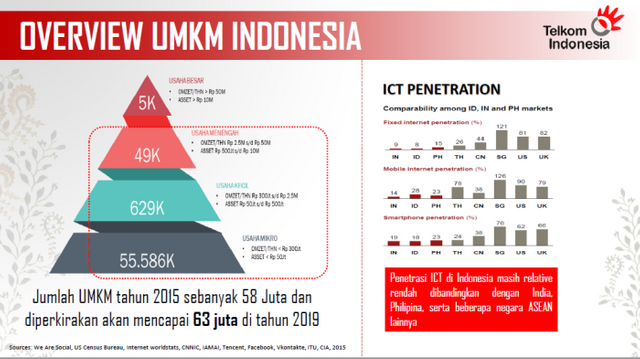 Reporting from Telkom Indonesia - Indonesian SMEs ( UKM ) is still very far compared to other countries such as India, Philippines, and several other ASEAN countries. The survey shows that the development of Indonesian SMEs ( UKM ) is still very slow. Behind the problem, one of the projects from Indonesia wants to provide a new innovation to improve Indonesian SMEs ( UKM ).
What Its Tokoin?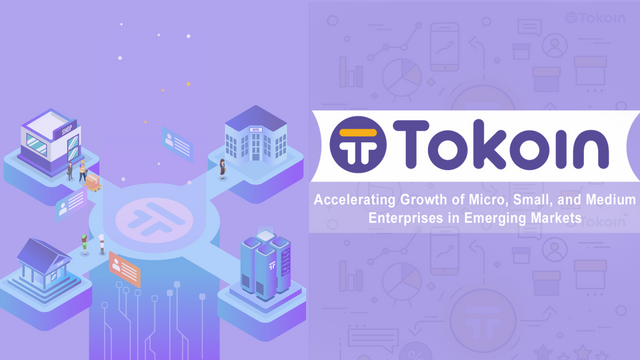 Tokoin - is a project that will focus to help Accelerating Growth of Micro, Small, and Medium Enterprises in Emerging Markets for a merchants. The project was built by someone named Reiner Rahardja (CEO of Tokoin). Reiner Rahardja explained that the establishment of the project from Tokoin concerns him to see the development of Indonesian SMEs ( UKM ) very slowly in terms of both National and International. Lots of local business still cannot fight market movements from the International. This is what makes Reiner Rahardja want to improve Indonesian SMEs ( UKM ) through Tokoin. The technology used by Reiner Rahardja is Blockchain technology, Tokoin will use the platform from ETHEREUM which is more precisely Smart Contract (ERC20 Token).
Tokoin will create a marketplace for a data provider that will be reserved for Merchants. We as a merchant will be able to get a digital identity & reputation from other merchant business background. With that information, we can create a partnership with a reputable business merchant and can make a better business ecosystem.
At present Tokoin has collaborated with various parties, one of which is the Government of Indonesia to improve MSMEs in Indonesia. Tokoin hopes that with the blockchain, and support from the government, this can make MSMEs in Indonesia develop more rapidly and be able to compete in the international market.
Conclusion
With the presence of Tokoin, this can be one of the factors that can increase MSMEs in Indonesia so that economic circulation can also increase. Tokoin is a form of development in Era 4.0 Industry that uses technology from Blockchain & Cryptocurreny. This is a progress which is very brilliant in the development of the blockchain that helps MSMEs in Indonesia.
That's it articles about Tokoin, if you want to find out more about Tokoin. You can visit the link below to get more information about Tokoin.
Website
Facebook
Twitter
Telegram
Bitcointalk
Instagram
Medium
Information Author :
Bitcointalk Username: ryzaadit
Bitcointalk Link: https://bitcointalk.org/index.php?action=profile;u=961598
Ethereum Address : 0x30Da07C0540834C4A933F3B5545960ab6EDFa32F
Disclaimer: I am not a financial advisor and this is not to be considered financial advice, it is merely my opinion and any investment should not be taken without speaking to a qualified professional first.