MERHABA STEEMİT BEN EMRE - I'm STEEMIT MY EMRE
Arkadaşlar merhaba;
Benim steemit le tanışmamın 21. günü bu güne kadar hep bir şeyler paylaştım durdum. Burada yeni ve güzel arkadaşlarla tanıştım , bana çok şey öğrettiler, öğrettikleri şeyler arasında steemit topluluğuna kendimi tanıtmam gerektiğiydi. Başlayalım kendimden bahsetmeye....
Ben ilk okulu :) diye başlamıyacam tabiki de :)
Adım nick'im dende anlaşıldığı üzere Emre Türkiye/Kocaeli/İzmit'te oturuyorum. Otomotiv sektöründe LPG dönüşümü firmam var bunun yanı sıra (aisenia Fedita) Kaliforniya Solucanı yetiştiriciliği yapıyorum, ek işte denebilir. 1983 doğumluyum ve 7 senelik evliyim ellerinizden öper Yağız ve Yiğit adında 2 tane oğlum var.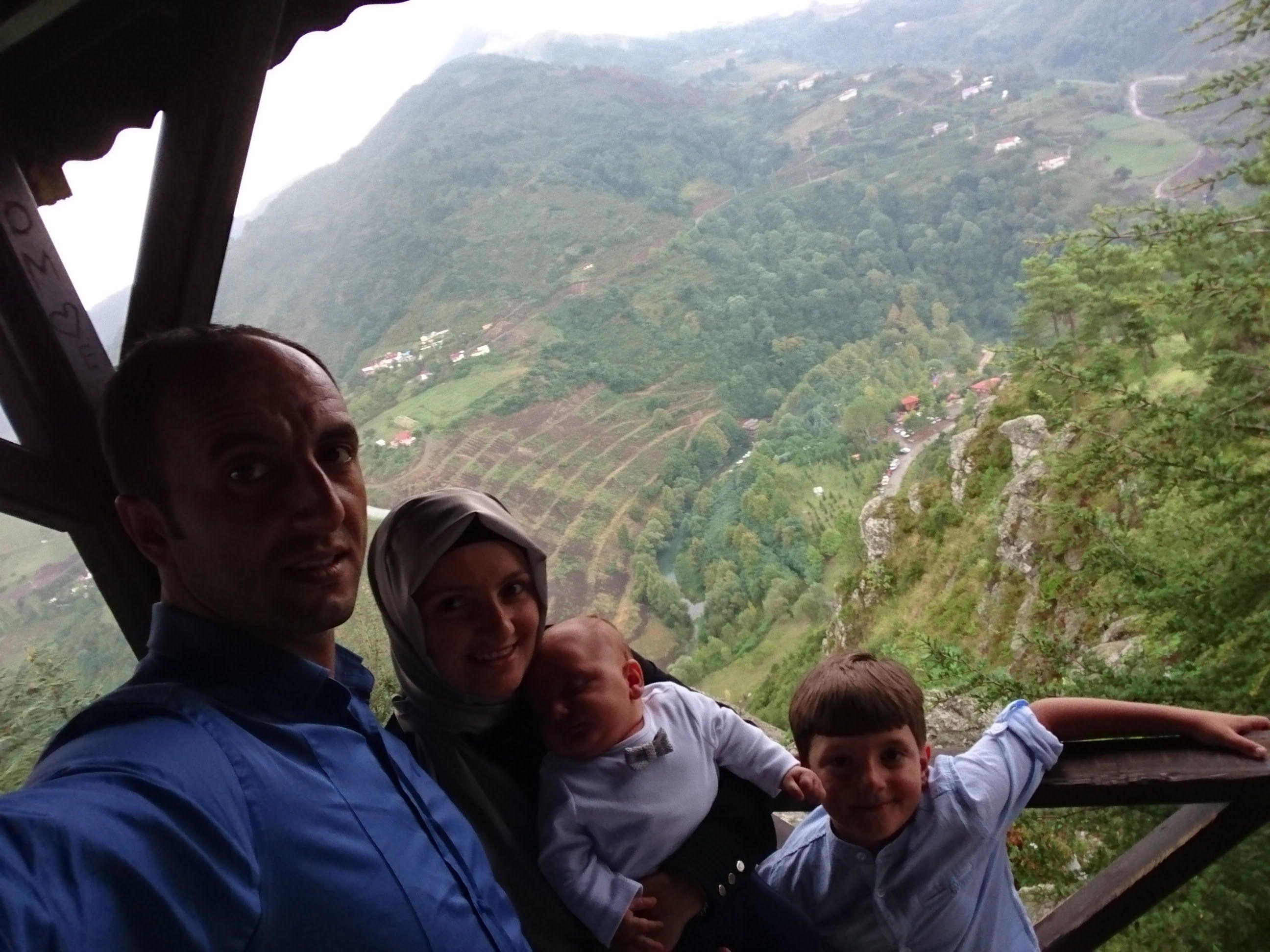 Gelelim steemit ailesiyle tanışmama, burdakilerin çoğu gibi bende bitcoin meraklısıyım ve araştırmalarım sonucunda internet deki yazıları, videoları izlerken Alp Işık ile tanıştım. bir videosunda steemit'ten bahsedince bende bir bakayım dedim. Üye oldum başladım karıştırmaya bir arkadaş yorum olarak discord adresi paylaştı benimle davet niteliğinde, tabi merak var bende dururmuyum hemen discord neymiş derken oraya da kayıt oldum. Baktım discord'taki arkadaşlar yapıcı yardımı seven arkadaşlar hızlı bir şekilde neyin nasıl olduğunu öğrettiler bana, bu arada ben ingilizce de bilmiyorum. Bu durumdayken öğrettiler yani :) sonraları baktım discord'tun küratör'ünün blog'unda KOCAELİ yazıyor. Aha dedim toprağım sordum tabi neresinden demez mi Gölcük lüyüm benimde iş yerim Gölcük te tabi bir buluşma ayarladık sağolsun @necrosahin buradan ona da teşekkür ediyorum çok yardımları oldu. Şimdi discord'daki arkadaşlar sakin zannetmeyim bak @necrosahin , @emremutlu'ya kıyak geçer falan diye adam kopya yazı paylaşıyorum dedim diye özgün yazdığım yazılara bile vote atmıyor, Eee heralde buna atar bu yazının kopyası olmaz :)
Benim hayatım bu kadar yaşayıp gidiyoruz hobilerinide anlat derseniz. Yazın yüzmeyi, zıpkın avını , jetski'yle gezmeyi çok seviyorum. Kış aylarında da dağlarda offroad yapıyorum, yani aslında devamlı bir aktivite peşindeyim Allah yardım etsin ne diyelim :) benden bu kadar arkadaşlar. Tazılarımı #tr tagı altında yazıyorum beni takip etmek isterseniz, sabit bir blogum yok karışık aklıma eseni paylaşırım ama buradan da sesleniyorum kopya yapmayı bıraktım yalan da yanlışta olsa kendim sallıyorum.
Takip ederseniz sevinirim etmezseniz de NİYE etmiyeceksiniz ya edin siz edin hadi kalın sağlıcakla ....
Hee bide discord kanalımıza gelin harika insanlar var...
....İNG...
Hello friends;
I have never shared anything until the 21st day of my meeting with Steemite Le. I met new and beautiful friends here, taught me a lot, and I needed to introduce myself to the steemite community among the things I taught. Let's start by telling myself ...
I will not start my first school :) :)
My name is Nick, I am sitting in Emre Turkey / Kocaeli / Izmit as understood. I have an LPG conversion company in the automotive sector as well as (aisenia Fedita) I am a California Worm breeder, I can try it at the additional job. I was born in 1983 and I have two sons named Yağız and Yiğit who are kissing your 7 year married hands.
I do not meet Steemit family, I like most of them here and I am interested in bitcoin and I have learned Alp Işık while watching the videos and videos on internet as a result of my researches. I told SteMit in a video that I should take a look. As a member of a friend to comment, I have shared the address of the discord with my invitation, of course I have a curiosity to stop bende immediately discord. My friend discord 'friends who like to help friends builders quickly teach me what is what, I do not even know english. In this situation is taught :) :) I watched the last discord 'tun curator writes KOCAELİ in the blog. I said, "Aha, I do not say my soil is sordum, of course, I do not say Gölcük is my work place, I have arranged a meeting with Gölcük te. Now, I think that friends in the discord are calm, I do not vote even if I write originally because I said, it will not be a copy of this article anyway :)
My life is so much alive we go to tell the hobilerinide. I love swimming in summer, harpooning, jetski. I am offroading in the mountains during the winter months, so in fact, I am pursuing a continuous activity. If you want to follow me, I do not have a hard blog, I share my mind with you, but I also call it from here I have stopped making a copy lie and I am nervous myself.
If you do not cheer me up then you will NOT ** DO NOT ** DO YOU DO YOU HAVE A BIG HEALTH ...
Hee bide discord There are great people to come to my channel ...
İNGİLİZCEM YOK DEMİŞTİM İDARE EDERSİNİZ HERAL DE
Türk kullanıcıların mekanı Discord adresine Buradan giriş yapabilir. Bizimle birlikte Blogunuza daha fazla ziyaretci çekebilirsiniz.