Tr sultan tatlısı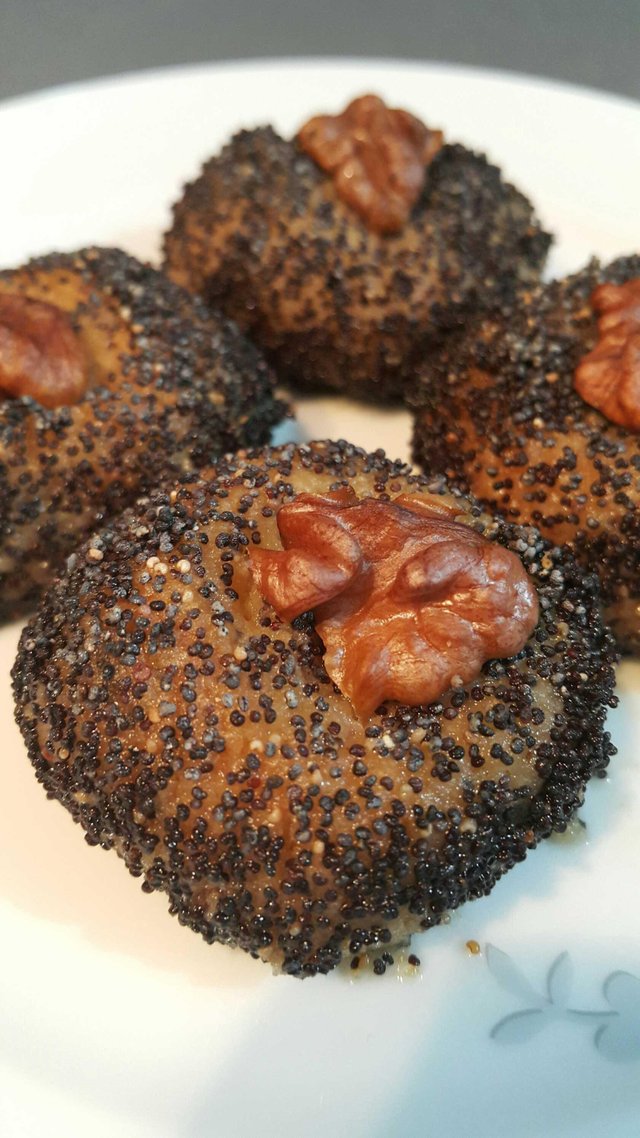 Hello friends ;
Today I want to tell you about a dessert I make frequently. They are equal to baklava for me :)
It is both easy to make and can remain intact for days. If you were seven people before, no two are alike and make sure this is better, you can trust my palate:)
If your pencil and paper is ready, we can go to the recipe part together.
First, it is necessary to prepare the seed, for this 2.5 glasses of sugar, 4 glasses of water and a teaspoon of lemon juice are left to boil in a pot.
While cooking our sherbet, it's time to prepare the dough
Its materials include:
1 packet of margarine
1 egg
1 cup of semolina
1 tea glass of granulated sugar
1 packet of baking powder
1 packet of vanilla
Finally, 2 or 2.5 glasses of flour
After kneading our dough, we give it a walnut-sized shape, dip it in milk first, then blue delicate a, and place it on a tray. Optionally, we can dry it with walnuts or hazelnuts.
We cook it in a preheated 170 degree oven.
After the tray is cooked, let it cool for 5-10 minutes and pour our warm sprinkle on it. If both are hot, they can be doughy and spread.
Bon appetit to those who are thinking of trying
TR
Merhaba arkadaşlar ;
Bugun sizlere sık sık yaptığım bir tatlıyı anlatmak istiyorum. Kendileri benim için baklava ile eşdeğer lezzette :)
Yapımı hem kolay hemde günlerce bozulmadan durabiliyor. Daha önce hashasli revani yediyeniz ikisi birbirine hiç benzemiyor ve emin olun bu daha guzel, damak tadıma guvenebilirsiniz😀😀
Kalem kağıdınız hazırsa hep birlikte tarif kısmına geçebiliriz.
Önce serbetinin hazırlanması gerekiyor bunun icin 2.5 su bardağı şeker 4 su bardağı su ve bir tatlı kaşığı limon suyu bir tencerede kaynamaya birakiliyor.
Şerbetimiz piserken sıra geldi hamurun hazirlanmasina
Malzemeleri ise sunlar:
1 paket margarin
1 adet yumurta
1 su bardagı irmik
1 çay bardağı toz şeker
1 paket kabartma tozu
1 paket vanilya
Son olarak 2 yada 2.5 su bardağı un
Hamurumuzu yoğurduktan sonra ceviz buyuklugunde sekil verip önce süte sonra mavi hassas a batırıp tepsiye diziyoruz. Üzerini isteğe göre ceviz yada fındıkla susleyebiliriz.
Önceden ısıtılmış 170 derece sıcaklıktaki fırında pisiriyoruz.
Tepsi piştikten sonra 5-10 dakika soğumaya bırakıp üzerine ılık serbetimizi döküyoruz. İkiside sıcak olursa hamurlasip dagilabilir. Bir haftaya yakın bir süre bozulmadan tuketebilirsiniz.
Denemeyi düşünenelere şimdiden afiyet olsun 😀😀