Legendary Coffee Dalgona - Efsane Kahve Dalgona
Dalgona is a proof of how good coffee can be made without a coffee machine. The recipe of this famous Korean drink, highly foamy, with a taste resembling a cappuccino, is very simple.
Dalgona, kahve makinesi olmadan da ne kadar güzel kahve yapılabileceğinin bir kanıtıdır. Cappucinoyu andıran tadıyla,meşhur bir Kore içeceği olan bol köpüklü bu kahvenin tarifi çok basittir.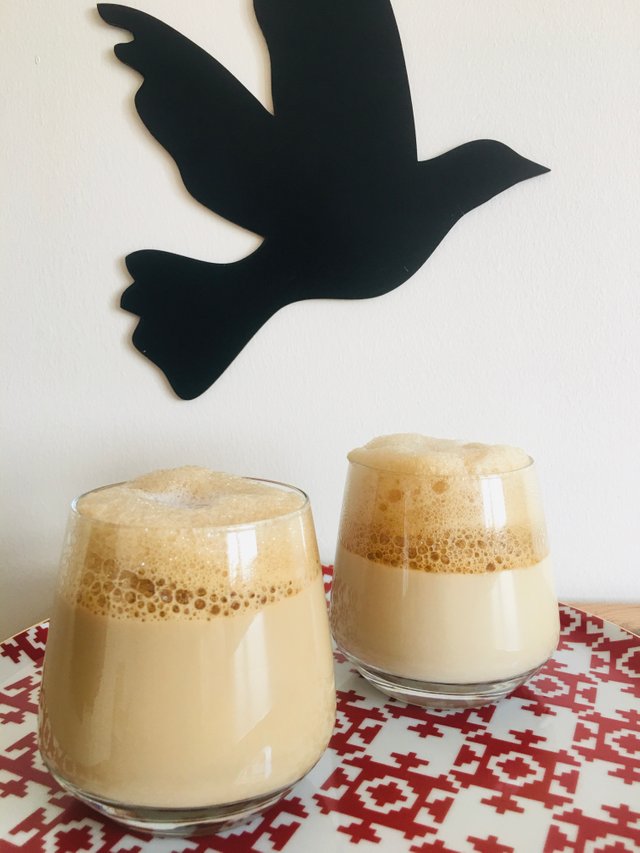 | Ingredients | Malzemeler |
| --- | --- |
| Two spoons of granulated coffee | İki kaşık granül kahve |
| Two spoons of sugar | İki kaşık toz şeker |
| Two spoons of hot water | İki kaşık sıcak su |
| A glass of milk (200ml) | Bir bardak süt (200ml) |
Granulated coffee, sugar and hot water are poured into the deep whisking bowl. Whisk with the whisk of the mixer or with a coffee beater for 10-15 minutes. The mixture is whisked until it has a foamy and solid consistency, that is, it has a caramel color.
Derin çırpma kasesine granül kahve, şeker ve sıcak su koyulur. Mikserin çırpma başlığı ile ya da kahve çırpıcısı ile 10-15 dakika çırpılır. Karışım köpüklü ve katı bir kıvam alana dek yani karamel rengi olana kadar çırpılır.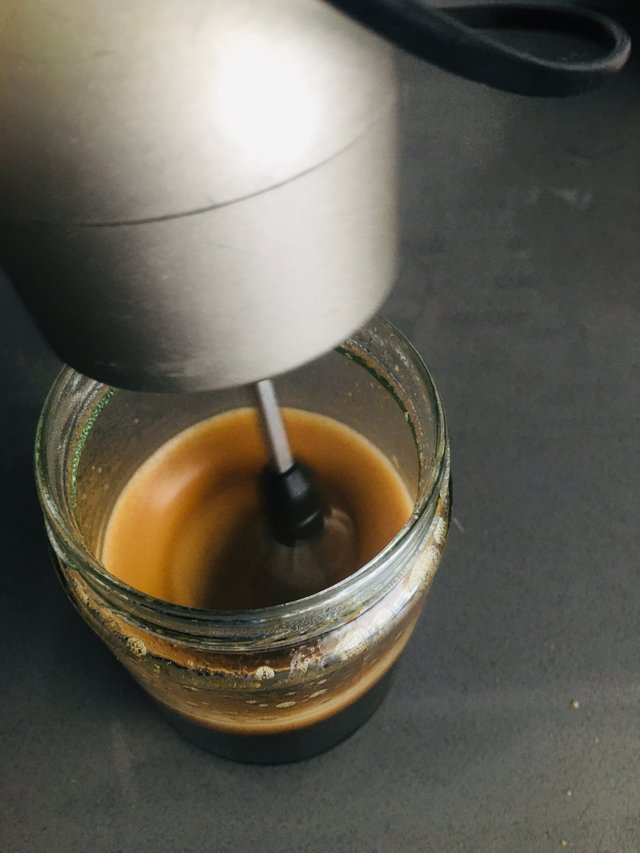 Optional cold or hot milk is poured into the glass. Prepared coffee mixture is also added to the glass and served.
(On hot summer days, you can make your coffee more enjoyable with a couple of ice cubes.)
Bardağa isteğe bağlı soğuk ya da sıcak süt koyulur. Hazırlanan kahve karışımı da bardağa eklenip servis edilir.
(Sıcak yaz günlerinde kahvenizi bir iki küp buz ile daha keyifli hale getirebilirsiniz.)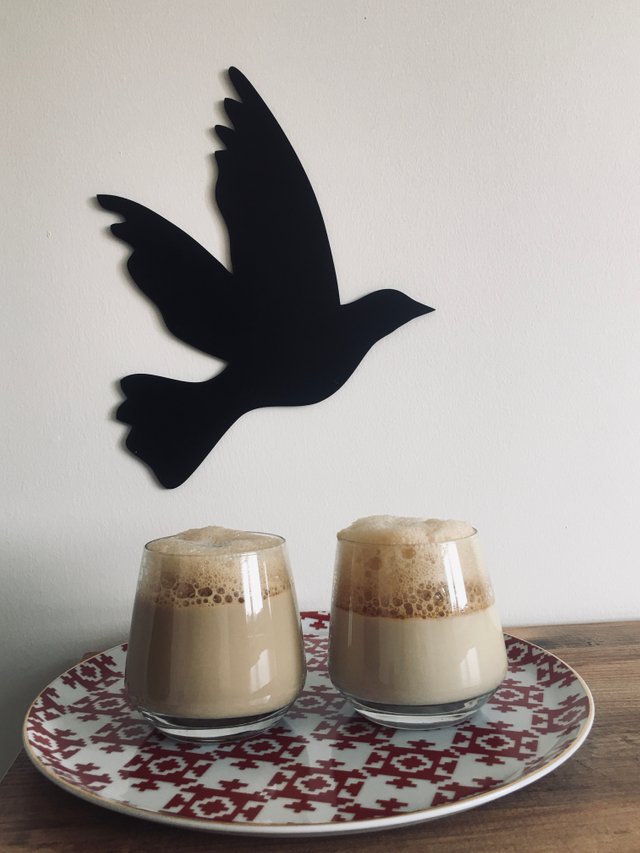 Thank you very much for your support. @steemcurator01 @steemcurator02