XCH4NGE: Buying And Selling Of Digital Currency Made Easier.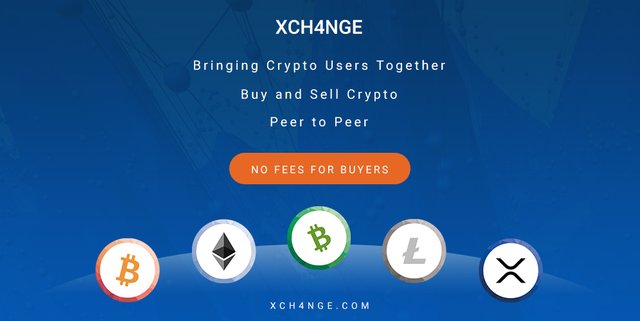 The inception of the blockchain technology is gradually disrupting banks and its services as it's own financial service which is the cryptocurrency is in a process of been globally adopted. Everyday, more people come into the crypto space and almost all of them tend to stay, learn and begin to make use of cryptocurrencies as it holds greater benefits than these banks and these adopters come in many forms like as an investor, bounty hunter or crypto trader in any way at all and it still contributes to the development of cryptocurrencies and blockchain.
However, in this early stage of cryptocurrency adoption fiat currencies are still important as they are needed to buy these cryptocurrency from individuals who are willing to trade for cash. Although there happen to be digital asset exchange platforms otherwise known as "exchanges" scattered all over the crypto space but these platforms only deals with the buying/selling/exchange of major crypto-crypto assets such as Bitcoins, Ethereum, XRP without any fiat dealings as all financial dealings are done with digital assets.
So for an individual to buy bitcoins locally, he/she has to refer to an online merchant or traditional exchange platforms who are willing to trade bitcoins or ethereum for fiat currency but these 'traditional guys' always fail to meet up to the demand of these crypto users as they plagued with many problems thereby causing trouble within the crypto space.
Problems Plaguing The Traditional Crypto/Fiat Exchange Platforms.
Slow Transaction Speed: In a fast paced world as this, speed is very important in almost every operation especially when it comes to executing financial transactions but these traditional crypto/fiat exchange platforms fail to understand as their transaction speed is really slow, in some cases after paying with fiat for a particular amount of bitcoins an individual wants, it takes hours and sometimes days for the individual to receive his/her bitcoin this action needs to be eradicated.

Security: Most if not all of these crypto/fiat platforms are not safe as they can be run by scammers, their identity are never made transparent which gives them the higher advantage of carting away with an individuals funds very easily. Security of user funds is not assured.

High Charge Fees: Due to the public attention that cryptocurrency keeps getting, more people wants to join in the revolution and thus needs to purchase bitcoins/ethereum/xrp from these crypto/fiat platforms which will bring about a positive impact, but these platforms, due to having excessive customers, tend to collect high charges which would surely make some people shy away from the adoption of cryptocurrency.
If these problems continues for long, the crypto space will begin to see a decrease in its adoption, thus this problem needs to be dealt with and that is where the XCH4NGE Platform comes in.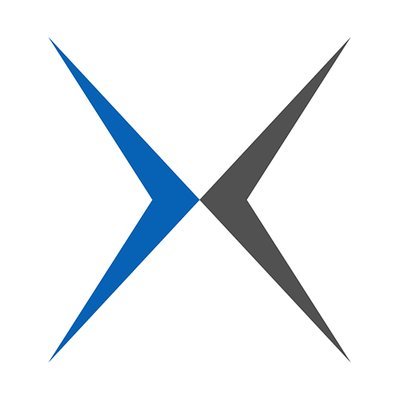 What is Xch4nge platform?
Xch4nge platform is peer-to-peer (P2P) that will provide a convenient and secure method for individuals to purchase cryptocurrency using any fiat currency and at the same time guaranteeing maximum safety to your funds. Xch4nge aims to be able to put an end to the problems caused by traditional crypto/fiat exchange platforms and become the main entry point to the crypto space with the end goal of letting individuals use cryptocurrencies as a usual day to day currency, try Xch4nge today.
Xch4nge platform allows individuals to buy cryptocurrency, sell cryptocurrency in a hassle-free and convenient environment with its wide range of payment methods that individuals can choose from to make payments. Individuals can now be able to buy cryptocurrency in Africa with the local fiat currency and also enjoy other great benefits such as;
Fast Transaction Speed: The Xch4nge platform is made with modern cutting-edge technology, latest softwares and features that will make transaction speed incredibly fast, no more waiting on your assets after payment. This will definitely bring in more crypto enthusiast into the field because speed in today's world is highly important.

Guaranteed Security: The Xch4nge platform guarantees maximum security to user funds as it's marketplace will be filled with only verified users where individuals can buy bitcoins from and the platform's digital security and encryption is there to keep every user assets safe. Try Xch4nge today.

Low Charges: Xch4nge platform requires a reasonably low fee for sellers while it is "no fee" for cryptocurrency buyers who make use of the platform these will make everyone benefit immensely from Xch4nge.
In conclusion, the Xch4nge platform if well implemented will definitely create a positive impact in the crypto space and more crypto adopters will come in and existing crypto users will finally have a safe haven to run to and conduct their businesses in a convenient environment.
For more information on Xch4nge platform, see to the links below;
Website: https://www.xch4nge.com/
Twitter: https://twitter.com/xch4nge
Instagram: https://www.instagram.com/xch4nge/
Telegram: http://t.me/xch4ngecommunity
Facebook: https://www.facebook.com/XCH4NGE/
LinkedIn: https://www.linkedin.com/company/xch4nge/
Medium: https://medium.com/@xch4nge
Writer's Info
Bitcointalk username: Beneze
Bitcointalk profile link: https://bitcointalk.org/index.php?action=profile;u=2190968;sa=summary