XCH4NGE PLATFORM: REVOLUTIONIZING THE CRYPTO-FIAT ECOSYSTEM.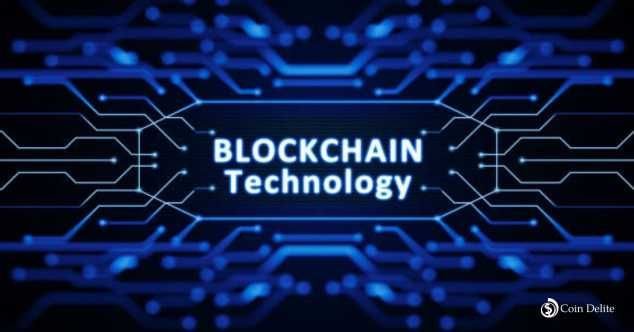 The blockchain technology was designed and created in 2009 by Satoshi Nakamoto at that time though very few people understood it's concept and began making use of it while almost everyone doesn't even know about it and from my guess I believe it's because of how geeky/technical it sounded at the time and besides at that time technology advancement were just starting up. As time went on, more techs came into view, great business ideas and ventures were created the blockchain technology also improved and right now the number of people in the blockchain industry has immensely tripled compared to its startup time, but this increase in users of the blockchain and cryptocurrencies was actually made possible due to the introduction of other helpful blockchain and crypto amenities/techs that were created such as an exchange platform (an online platform where you could buy crypto with another or swap for another cryptocurrency), creation of more cryptocurrencies (coins and tokens), cryptocurrency hardware wallets (for storing your assets offline), crypto based payment platforms and so on.
As a result of these helpful amenities, the crypto space keeps getting more adopters everyday thereby reducing the use of fiat currency and causing a disruption in banks and its services.
However, as a new cryptocurrency enthusiast you must firstly want to possess cryptocurrencies as your own and you are likely to go for the major cryptocurrencies such as Bitcoins, Litecoin, BitcoinCash, Ethereum, XRP, etc and to possess these cryptos you have to buy them using fiat currency.
To buy one of these crypto say Litecoin locally, you'd have to buy from local online merchants/platforms who are willing to collect fiat money for a cryptocurrency of your choice but most times things do not go as planned when individuals buy from these dealers.
Problems Of Current Crypto-Fiat Platforms.
Speed Issue: I have come across many issues whereby individuals who wants to buy bitcoins from these platforms get their bitcoins after hours of waiting, this is as a result of congested traffic on the platform's network because they are attending to lots of people at a time.

Inefficiency: The current crypto-fiat platforms are not designed with latest features that can be able to handle all sort of operation, they still make use of traditional features and methods that's why it easily gets congested and causes delays on transactions making it incapable of satisfying customers.

High Commission Fee: These platforms because they are very few of them charges high fee for their services from buyers/sellers who come to them and this issue needs to be amended else poor turnout of crypto users will begin to happen.

Security Issues: These platforms never guarantee users that their funds nor assets are safe in any way and sometimes they use this opportunity to fraud users due to lack of transparency of the platform.
Due to these problems, new crypto users tend to shy away from using cryptocurrency and the continuities of this would begin a decrease in the use of crypto adopters.
To combat and eliminate this problems, a team of professionals and experts in the crypto and blockchain field came together to create an ideal solution known as XCH4NGE.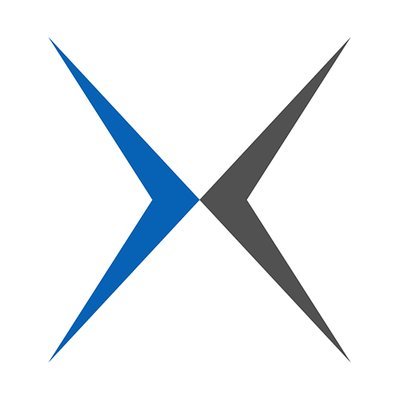 XCH4NGE is an online based peer-to-peer (p2p) platform whereby verified users from every part of the world can conduct their crypto operation with ease, convenience and maximum security of their assets. With the Xch4nge platform you can buy bitcoin, sell bitcoin without stress, you can also buy cryptocurrency of your choice like Litecoin locally for example if you are Russian, you can buy Litecoin in Russia and also sell BitcoinCash in Russia and every other part of the world such as Africa, India, US, etc just as you wish to and payments will be made using the platform's wide array of payment services such as Paypal, bank deposits etc.
Advantages Of Using Xch4nge Platform.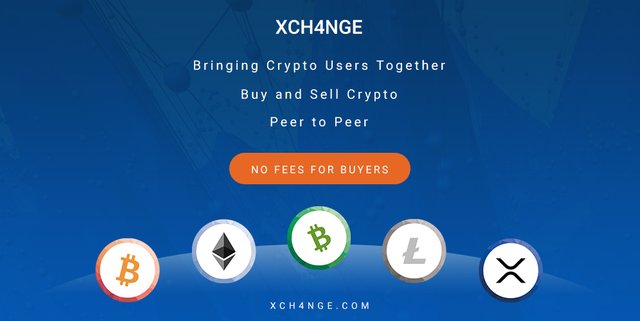 Offers Fast Transaction Speed/Efficiency: Xch4nge platform is designed with recent features the problem of congested network is over and been replaced with smooth and fast transaction speed.

Security: Only verified users can be able to execute transactions on the platform and the platform guarantees security of user funds with its unique digital security and encryption amenities.

Low Commission Fee: The transaction fee on the platform is considerably low so that more people will be encouraged to partake in the crypto ecosystem.
Xch4nge platform will disrupt the current crypto-fiat platforms as it offers significant benefits to every individual that makes use of cryptocurrency why not try Xch4nge today and begin to enjoy a hassle-free crypto experience and for more information see to the links below;
Website: https://www.xch4nge.com/
Twitter: https://twitter.com/xch4nge
Instagram: https://www.instagram.com/xch4nge/
Telegram: http://t.me/xch4ngecommunity
Facebook: https://www.facebook.com/XCH4NGE/
LinkedIn: https://www.linkedin.com/company/xch4nge/
Medium: https://medium.com/@xch4nge
Writer's Info
Bitcointalk username: Beneze
Bitcointalk profile link: https://bitcointalk.org/index.php?action=profile;u=2190968;sa=summary