साबधान रेल यात्रा से पहले अपने सामान को बजन करले
Just like the pilot, weigh the goods carrying with you before traveling to the railway.
If it is found to be overweight, then you may have to pay a fine up to 6 times. Importantly, the carrying limit for different categories of passenger vehicles is also different when traveling by rail.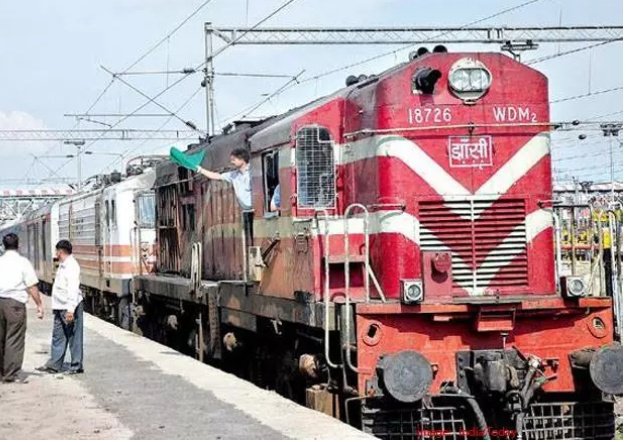 If you have more goods than the fixed limit then it is better to deposit it through the parcel department first, then you will only have to pay a normal fee. According to a senior official of the Indian Railway, the rules of the Railways are about the number of goods which are permitted to carry freely with the passengers of the category.
In 2006, the circular was also issued in this regard but it was not strictly implemented. But now there is a complaint from the passengers that some passengers carry more luggage than the fixed limit and keep them in the coach, which makes them difficult to travel.
After such complaints, the railways have now implemented their old circular strictly and these days, they are also financing in such cases. Railway officials say that not only this, there is also a rule in the rules of railways that the goods can be transported only to a certain extent by booking the charge.
According to the existing rules, according to the existing rules 70 passenger passengers of AC First Class, 50 kg passenger AC 2 tier, AC3 tier, AC Chairaker and sleeper class passenger 40 kilogram and second class passenger can carry up to 35 kilograms with them. Are there.
If the passengers of the first class have 15 kilograms and other categories of passenger more than 10 kilograms, then in that case the passengers can take the goods by paying 1.5 times the charge, but for this they have to pay the fee by giving information to the TTE. . But if the passenger has more goods than it would have to book through parcel.