Traveling on plane in First time
That was very first time my journey with plane.I had fear about fly high.We start journey from New town kolkata to Netaji shubhash Chandra bose airport India.From relative house it takes 30 minute by Ubar.Our flight time was at 4 PM.So, we start journey from home 1.30 PM.We reached airport at 2 PM.Then taken pass and ticket from Air asia counter.That time we have faced 1st time check by police.After this formality we enter inside then 2nd time check and we sent our luggage and hand bag.3rd time Indian army checked us.I had lighter and cigarette packet.They took my lighter because carry lighter is forbidden in plane.But they gave back my cigarette packet.we have 40 minute in lounge.Plain came then we started to move through plane.We walked in runway and enter inside plane.That feelings was new to me.I was thrilled so much.We had known the journey would take 40 minutes to arrive bag dhogra airport from kolkata.We also known that bagdhogra airport is dangerous cause of it is in hill area.When the plain started to run then it was normal as like as vehicle.When it jump to sky then i really had fear.Slowly it was ok with me.Weather was cloudy and it was raining outside.No food with ticket.If customer need food they had to pay.We didnt take any food.Pilot announced that weather is very bad.so he advised all cabin crew for not serve any food.It has taken extra 40 minutes to arrive.All the time plain move around, wait for good weather.When plain land in Bagdhogra airport then me and my brother was ready to take selfie.Bad news was that pilot announced Photography or any selfie is not allowed bagdhogra airport.But so many person started to take photography and selfie in that runway.I also started then one airport officer warn me about that.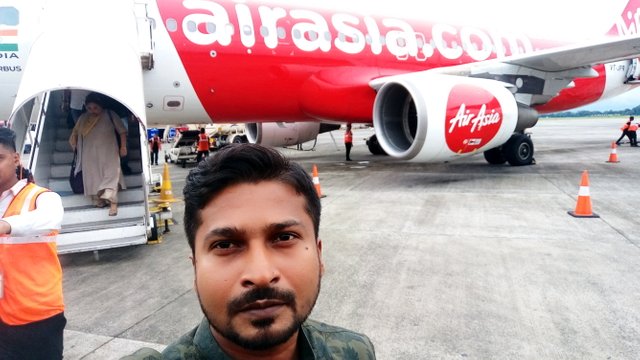 Thrilling selfie for me.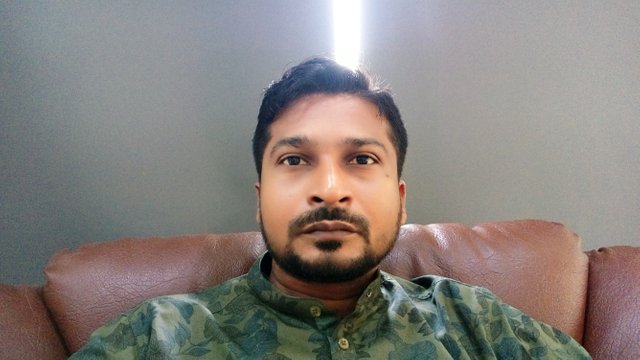 I am inside airport lounge.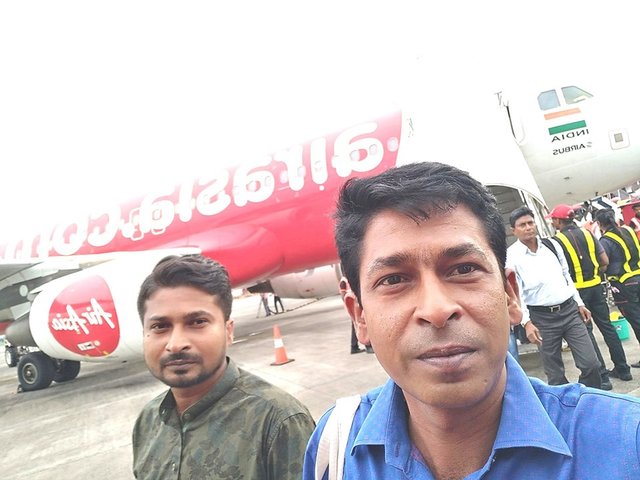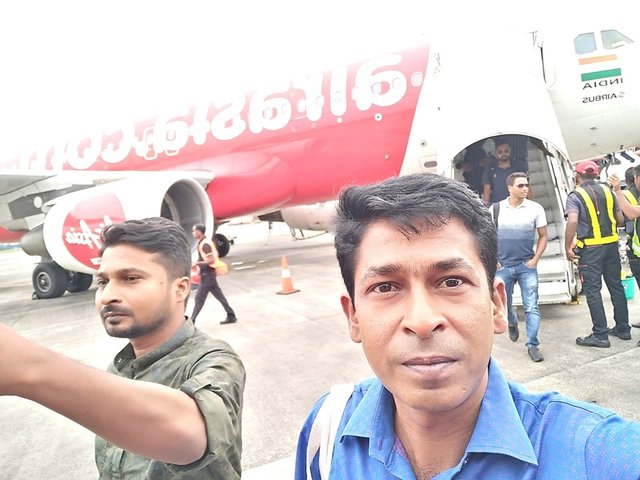 Me with my brother.we both was busy to take selfie.Funny moment.
That was my first time journey by plain.Its really memorable for me also for my family.All the moment was with fun,thrill,fear but enjoyable.
Thanks my all steemit friends to support me.Hold steem and make profit.