ADSactly Travel - The Most Unique and Enchanted Hotel In The World!
The Most Unique and Enchanted Hotel In The World!


It is rare for me to not be my talkative self, especially when I see something interesting. Once I get started, it's difficult for me to stop, but this time, I was rendered speechless by the magnificence of the beauty which surrounded me.
Honestly, I am not surprised to know many tourists are heading to islands like Koh Phi Phi, Boracay or Krabi for their beach holiday not only because of the crystal clear water but also the wide variety of inexpensive luxury hotels overlooking the beach at these hotspots. If you're not a big fan of these tourist crowds, it might put you off.
Besides these popular islands, what you may not discover yet on the internet is the beautiful island of Phu Quoc, in the Southern part of Vietnam. An unassuming Vietnamese island that is a perfect spot for backpackers to stop-over and also people who seek a perfect spot to immerse in a luxury escape.
Besides, the island enjoys an average temperature of 27°C to 29°C, perfect for heat-seekers to escape the winter chills in the European countries. Not to mention that this island is absolutely a true gem that is undiscovered by the masses, thus I can promise you that you'll definitely experience a way quieter surrounding than any other beach spot in Asia.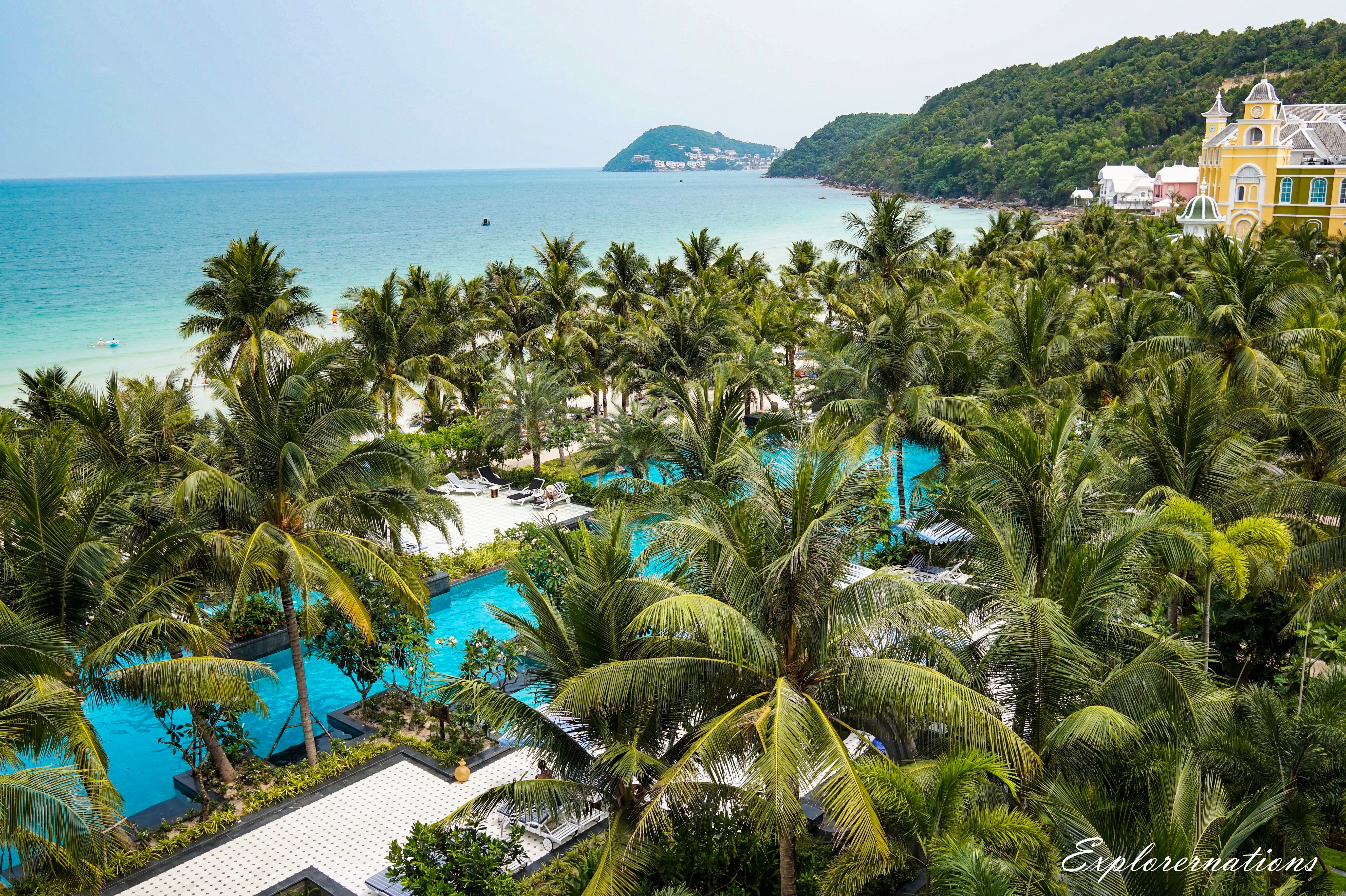 The JW Marriott Emerald Bay will be the highlight of your trip to the island. This hotel is situated just off the Cambodian coast with a pristine beach that projects tranquility, serenity and a natural landscape that is perfect for anyone who wishes for a relaxing getaway. As I believe, being different is easy, but different in a great way is another story. This hotel definitely stood out from the others despite the fact that there are plenty of beach hotels to be chose from.
Rumour has it that this hotel was a university that was once used and abandoned during the World War and the building was rehabilitated to be a resort now. However, as the tale goes on, many fell for it, but, the truth is none of this rumor was ever true.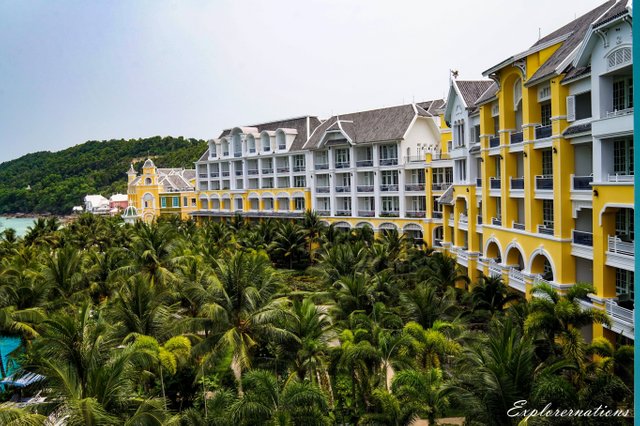 JW Marriott Emerald Bay is the official name for this hotel, but it is also known to be "Lamarck Univeristy" that goes with the theme of the hotel. This hotel was designed by the Harvard-educated American designer Bill Bensley who has designed more than 200 influential hotels across the globe. It is undeniable that his quirky designs and his notable work have created such an impact in the hospitality industry. Once again, Bensley proves himself with a splendid job in conveying his message to the public that luxury can be more than just the paradigm and profusion. But, it can also tell a story that stretches beyond your imagination.
This hotel resort was built in the year 2016 at a cost of approximately $250 million US dollars. Which is the most expensive property in Phu Quoc. The stunning layout of the whole compound and the interesting theme of the resort earned the title of "Asia's Leading New Resort" in the year 2017.
However, many may ask. "Why is it called "Lamarck University?"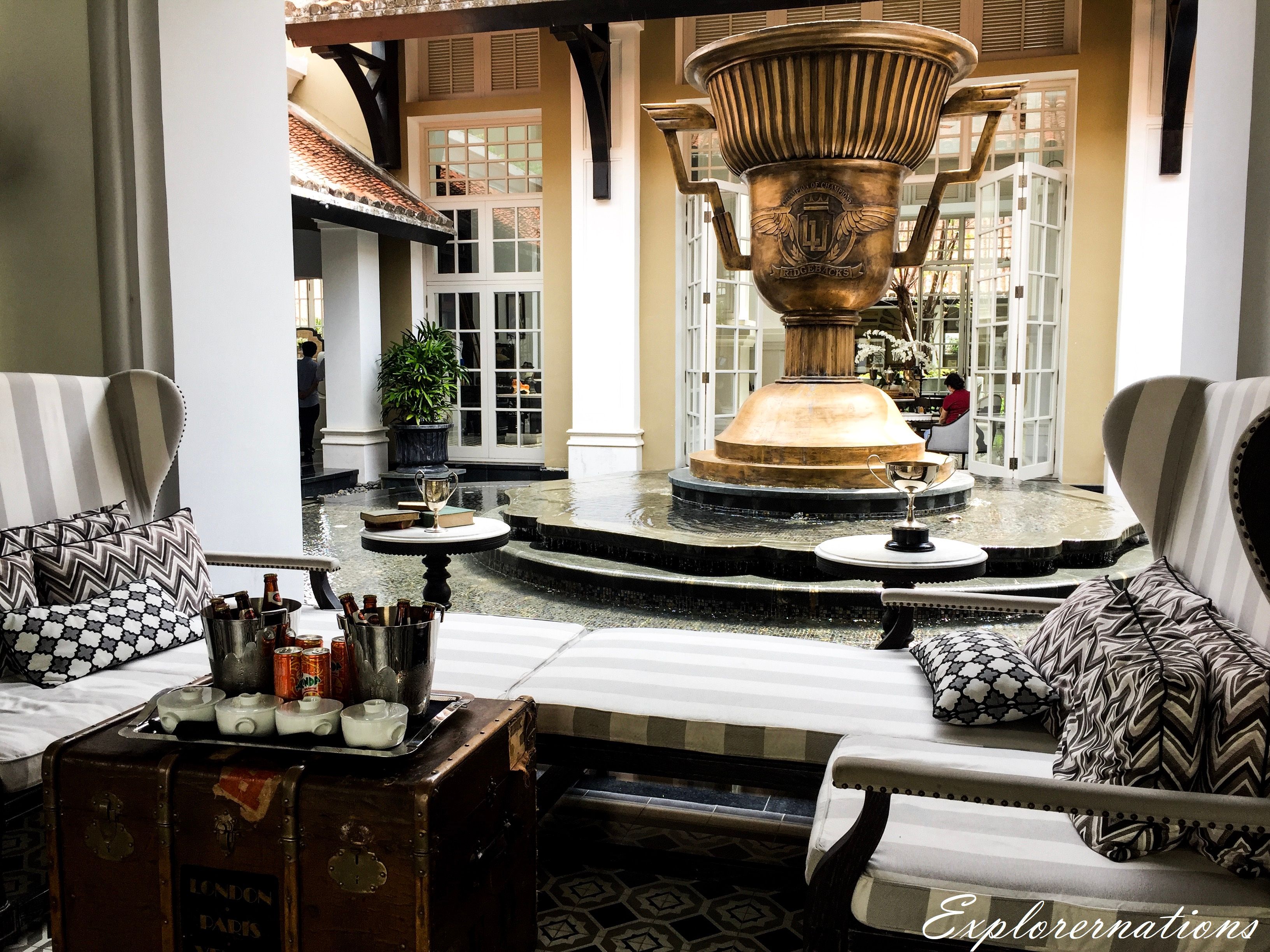 Despite the rumors, this is a newly built resort hotel by JW Marriott with a university theme that was named after French naturalist Jean-Baptiste Lamarck, who relentlessly contributed into creating an evolutionary theory in medicine, biology, and history. His great success had inspired Bensley to frame his idea for this legendary hotel to unfold the story of the early 20th-century. The architecture of this building is very much inspired by the bygone French colonial days. Every space and corner of this property is filled with surprises that never fail to bring you back to the past with a trace of luxury.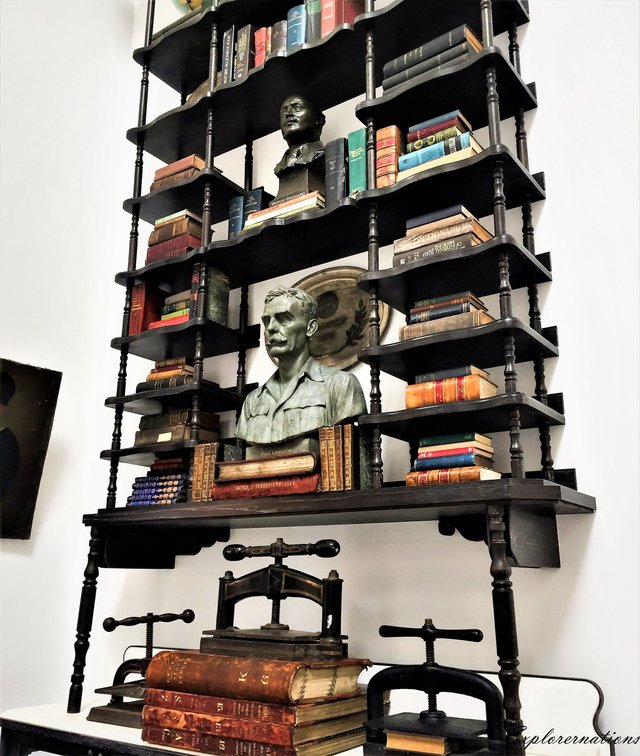 Around the resort compound, you'll definitely find some unconventional characteristics being displayed all across this inspired symbolic academy of learning. From antiques to artefacts that were handpicked from the world's flea markets, shipped carefully from Europe to the resort.
For example, you'll see stacks of neatly arranged of old books all over on the rustic shelves and French influenced antiques displayed nicely in the corridors. If you're a books lover, I am pretty sure that you will adore it.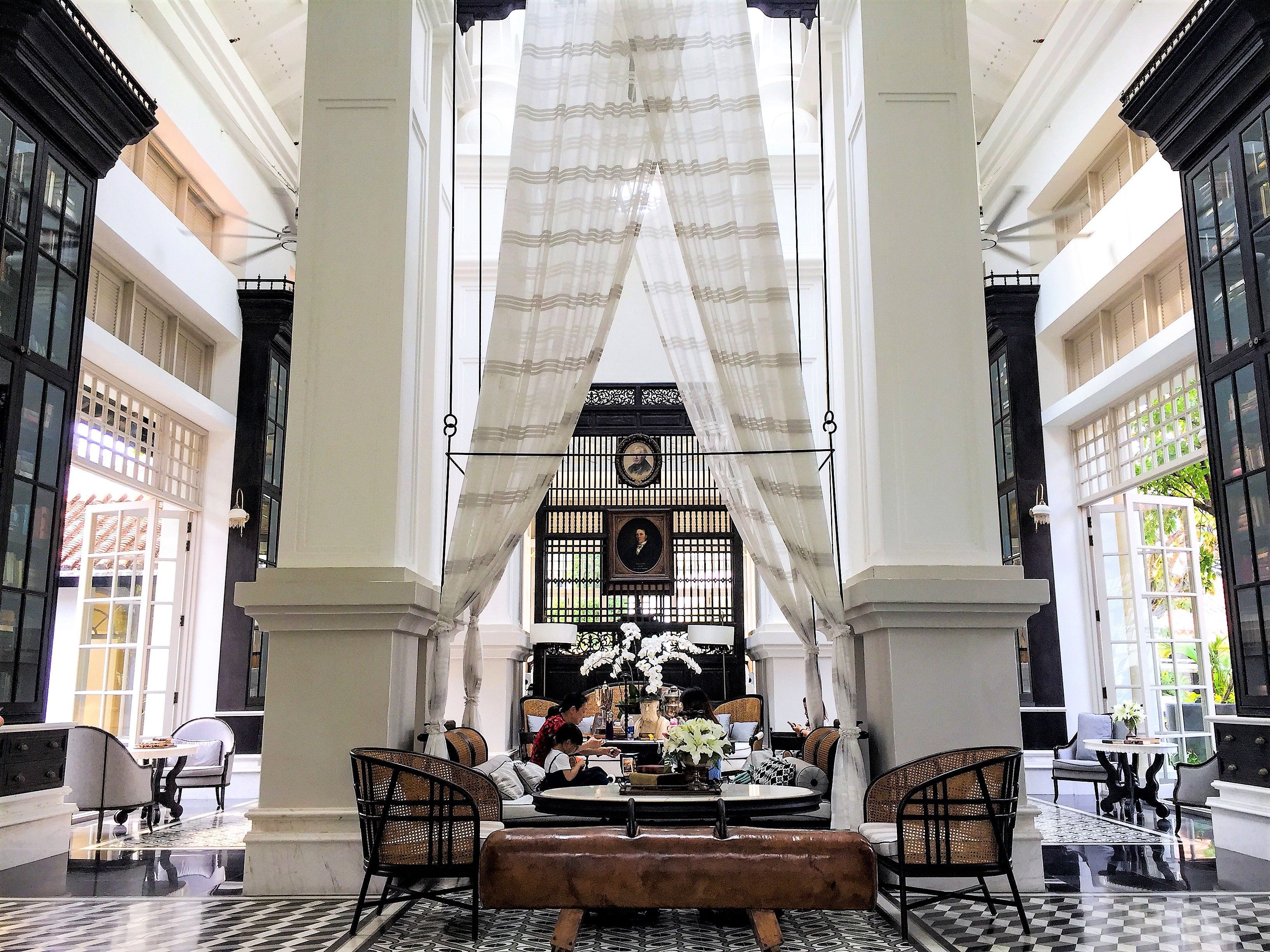 The French concept that has been embedded throughout the resort doesn't end with just the decorations. The high-ceilinged roof and the palatial space at the lobby portray a true essence of style and elegance. I guess this is probably the classiest and the most stylish hotel lobby that I've ever seen.
If there's not enough to convince you already, I must say, this is just the beginning! What you're about to witness next is going to stun you into silence.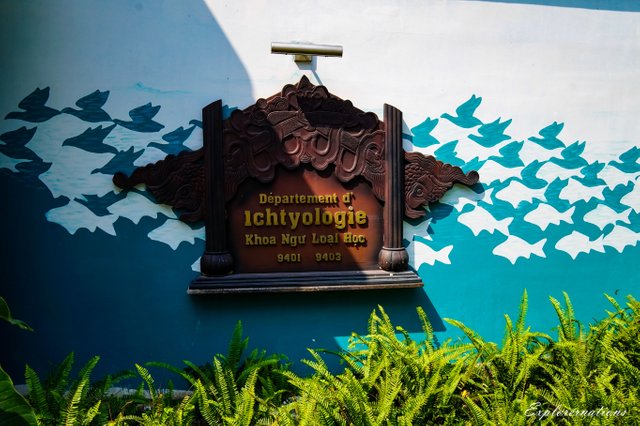 It is not a University if there's no proper allocation on the course that you've enrolled. Well, in Lamarck University, your hotel rooms are basically categorized based on different courses like Zoology, Anthropologie, Ichtyologie. From seashells and different decorations like paintings, and art statues to the customized accessories can be seen throughout the hotel.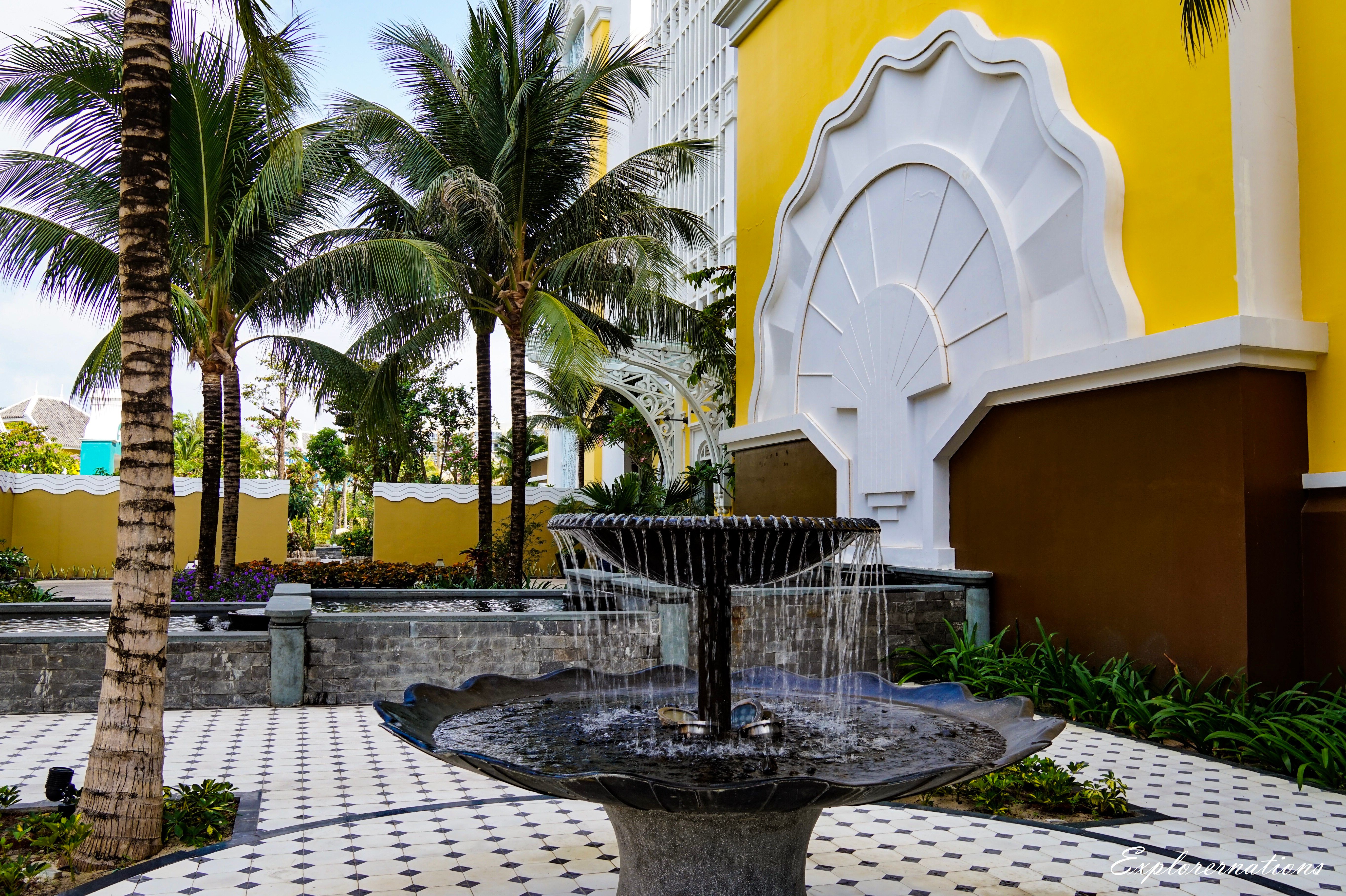 People always say that action speaks louder than words. I guess, these meticulous works says it all. Seeing this comprehensive work of art makes me realize that art has its price and I'll never take anything for granted.
Next, this dreamy hotel room is going to lead me to my second point of why you need to visit this magical place.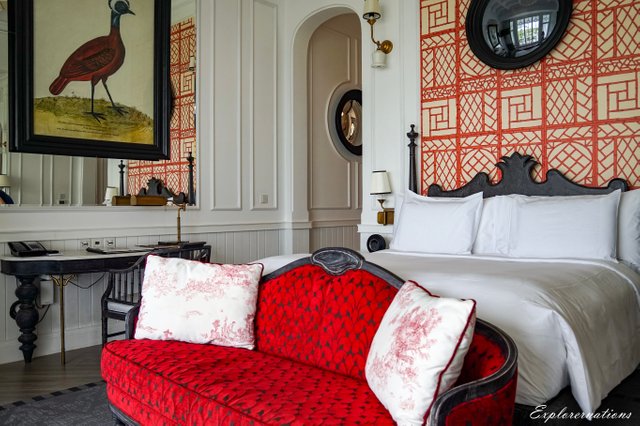 All the rooms and suites offer more than just a themed novelty. Each room is customized with a distinctive story according to the theme. Telling a story based on the concept of the room. The layout of the rooms features a bright setting, unique vintage furniture, distinctive art paintings and most importantly, they are designed for relaxation.
Almost every room in this resort has a private balcony with a view of the milky blue sea and the dense tropical jungle around the resort. While private villas are characterized with a private access pool and bar that brings out a different level of superiority and luxury.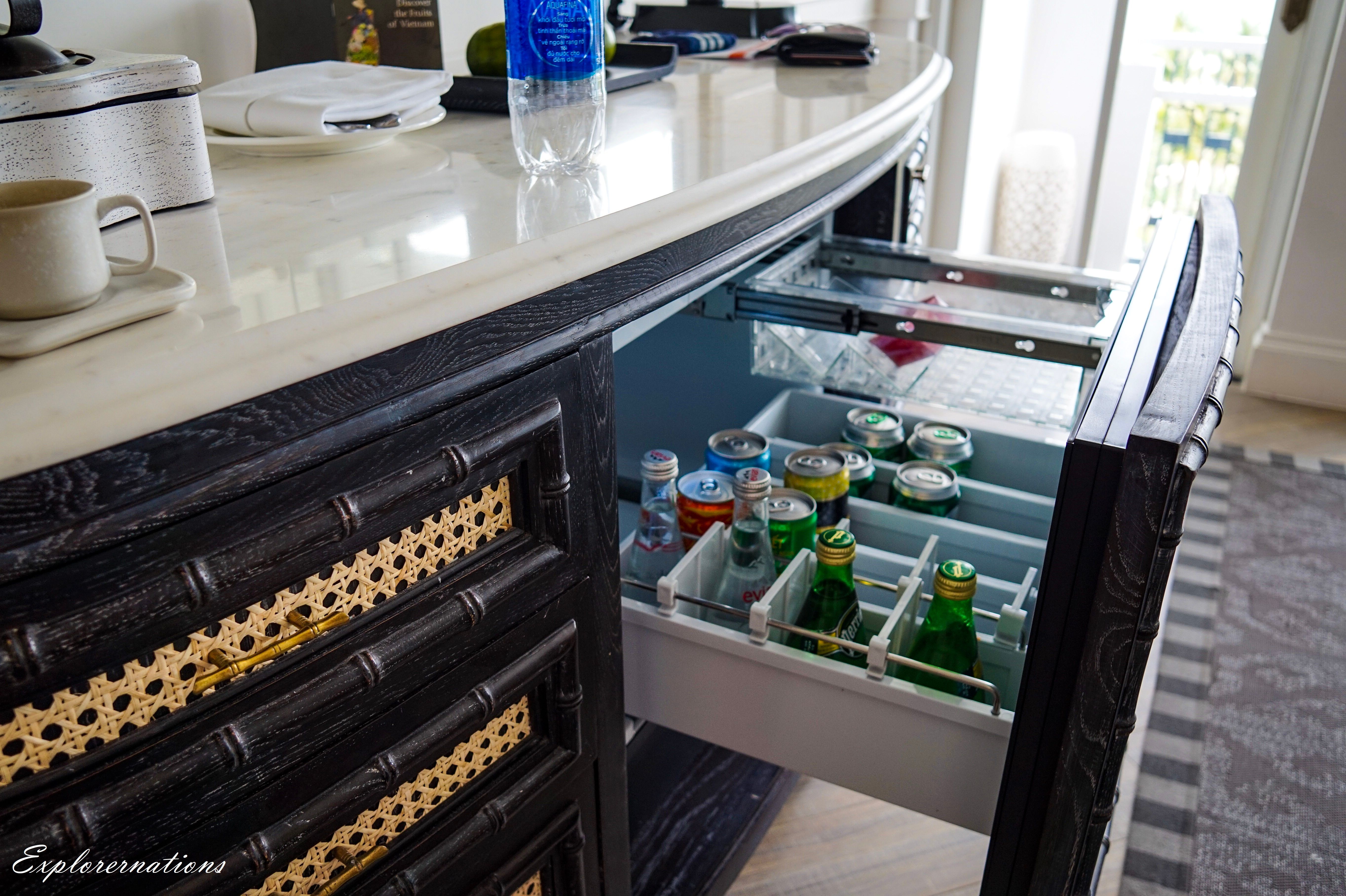 What surprises me the most is how the designer of the hotel paid so much attention to detail. It's normal to find your mini bar in a hotel room to be concealed within a cabinet. But, it's not to the extent where the mini fridge is hidden in a custom-made vintage-looking sideboard.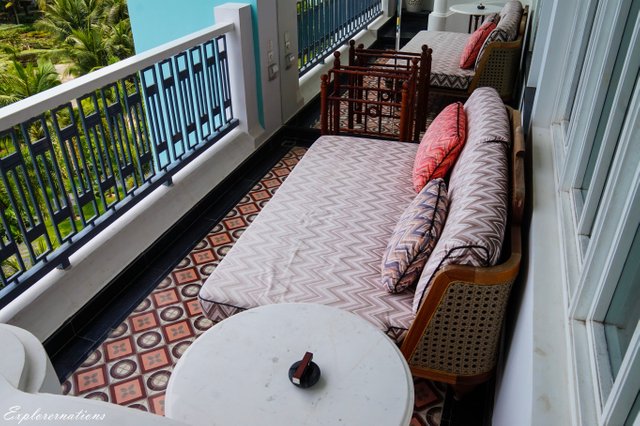 As I mentioned, every room has a private balcony. But honestly, I have never been to a place that has such a relaxing ambiance on a balcony. The vintage-styled flooring, the cushions, and the colors compliment each other so well. Considering there's even a fan at the balcony makes me want to just spend by day here all day while enjoying the sea view.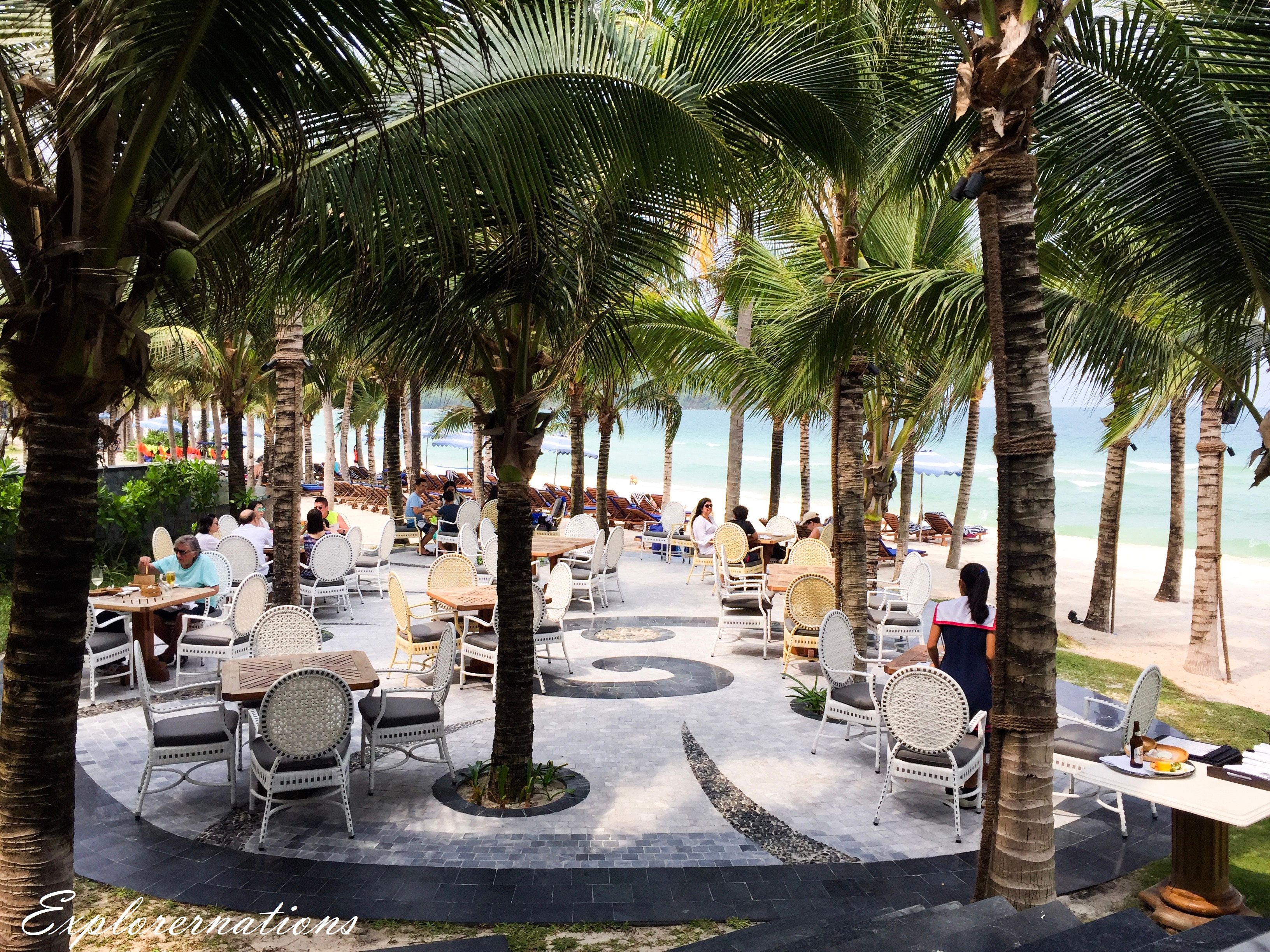 This resort has been built with 5 restaurants that include a bar and a French deli. Freshly baked desserts like macarons and croustade by the French pastry chef is perfect for all the sweet-tooths out there. All of these restaurants are among the most well-recognized in all of the Island, serving top-notch dishes from the local authentic Vietnamese cuisine, fresh-catch and barbecued seafood by the beach to the luxurious French fine-dining. From all of these extensive selections of dining venues, I am pretty sure that you'll find something that suits your taste buds.
In my opinion, the highlight from these restaurants is the "Department of Chemistry". This is a evening bar and restaurant that I would recommend. Not only are the beverages served top-notch, but it also offers an extraordinary ambiance that you can never find anywhere else in the world.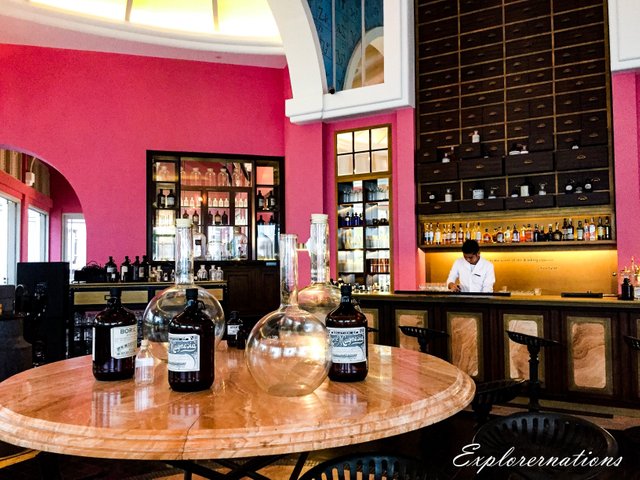 This bar is specially designed with the Chemistry theme. Of course when we speak of Chemistry, instantly the thought of chemical laboratory equipment like beakers, graduated cylinders, and test-tubes will pop into your mind. Well, this bar is no different from your university laboratory except that instead of chemicals, different liquors and syrups are used to create your favorite drinks.
In this bar, whatever that you see or you touch, is absolutely not your imagination. They are really using laboratory equipment to prepare your special cocktails and mocktails. Interesting, isn't it?
Besides, you'll find the entire restaurant is filled with meticulous work of art where every corner is filled with decorations that suit the theme. For example, the artwork on the ceiling.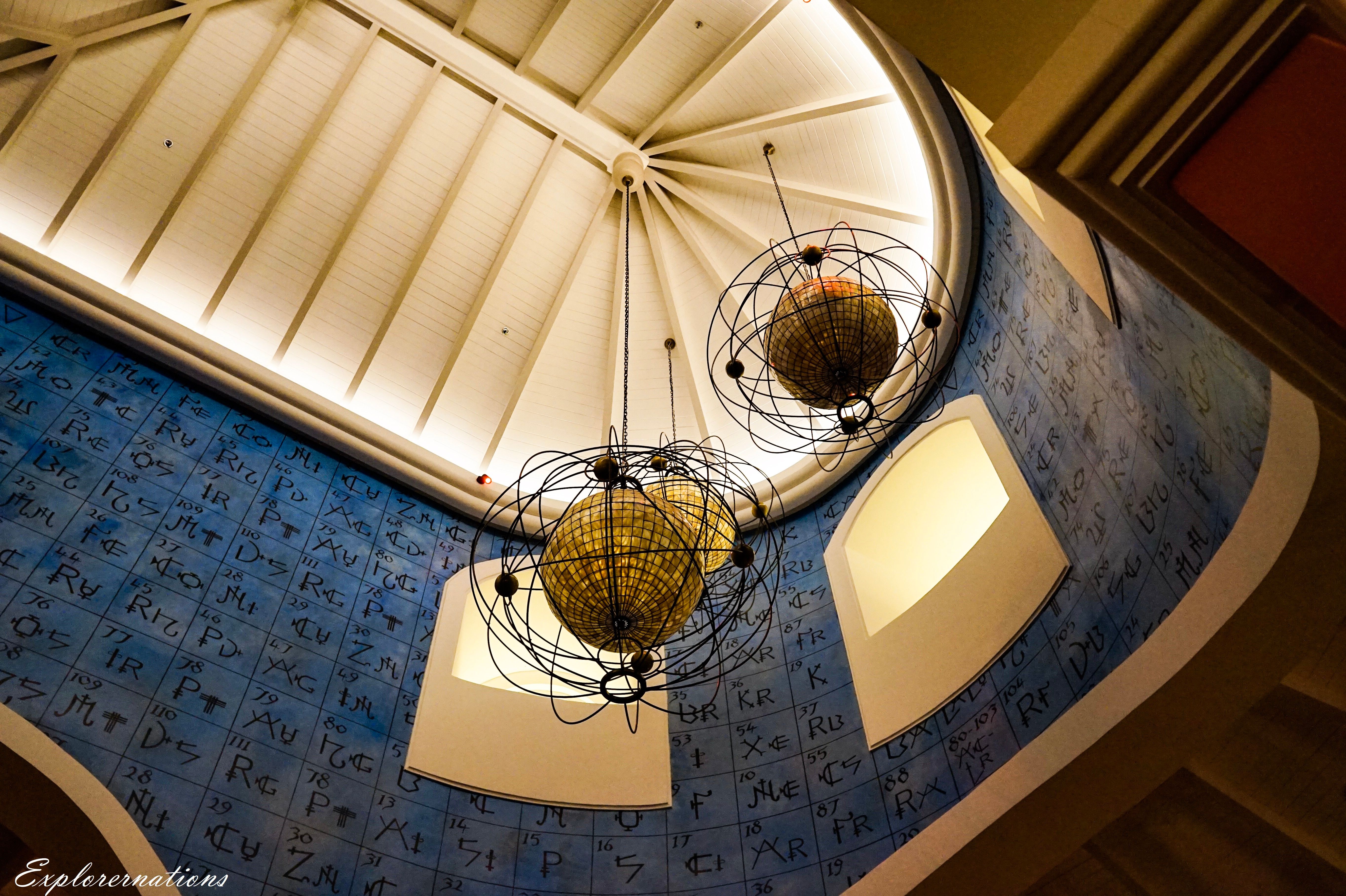 If you look closely enough on the wall, you'll be able to identify the entire periodic table painted on the ceiling accurately. Also the lamp! The custom-made lamp that is designed exactly like a structure of an atom definitely added so many dimensions to the restaurant! It's so nostalgic.
If you're a chemist or a chemistry lover, this will be absolutely your paradise.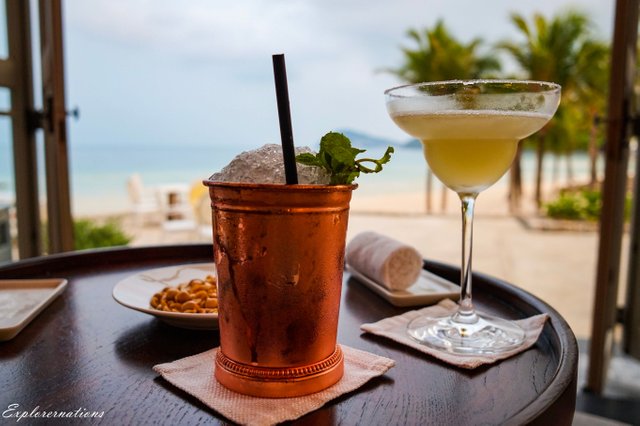 Sipping your favorite drink during the warm evening while enjoying the calm sea and the constant breeze has never been better at a bar like this. To top things up, the extra attentive service provided will definitely satisfy you. Besides, this bar is always offering different deals like a two for one deal during the happy hour. This perfect spot has been a favorite for many customers to spend their evening after a beach stroll.
You wouldn't believe me if I told you that this resort even went the extra mile to organize a Vietnamese night-market for hotel guests and also for public visitors.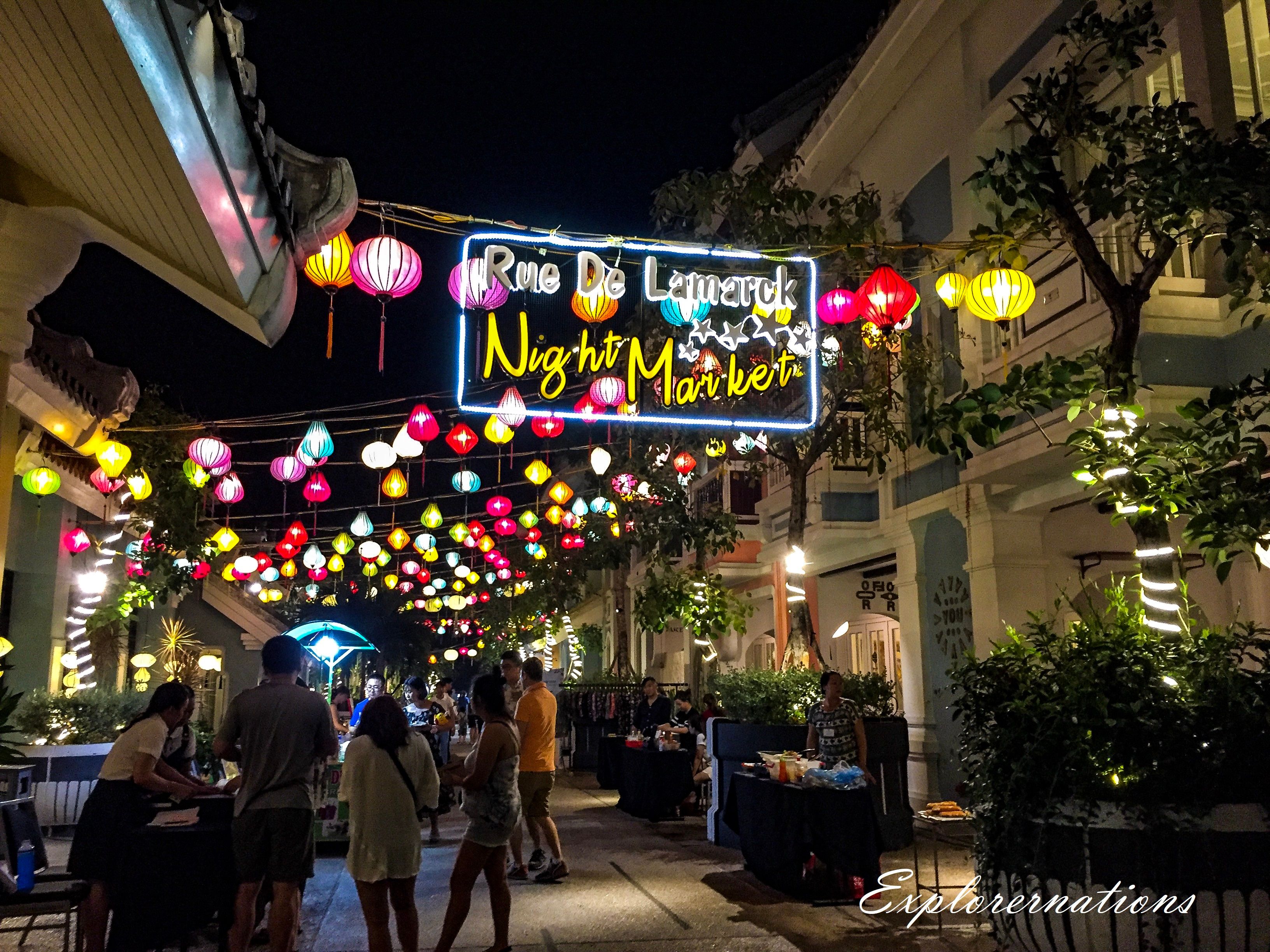 Clearly, the street along Rue de Lamarck isn't old enough to portray the authentic vintage vibe that you'll find in Hoi An as the buildings here in the hotel are pretty new. But, it is for sure feels like it. Along the street, traditional shophouses were built with a blend of the Chinese and Western influence to resemble the ancient street vibe of Hoi An where the many colorful lanterns are illuminated.
Although this is not a huge night market, you'll still find different Vietnamese craftworks and local street snacks like the Banh Tráng Nướng (grilled Vietnamese rice paper), Goi Cuon (summer rolls) etc.
It's not a beach resort if there's no beach. Phu Quoc is home to some of the most beautiful beaches in Vietnam. This resort is set perfectly at Bai Khem beach which is known to be the "ice-cream beach" for its soft and creamy white sands.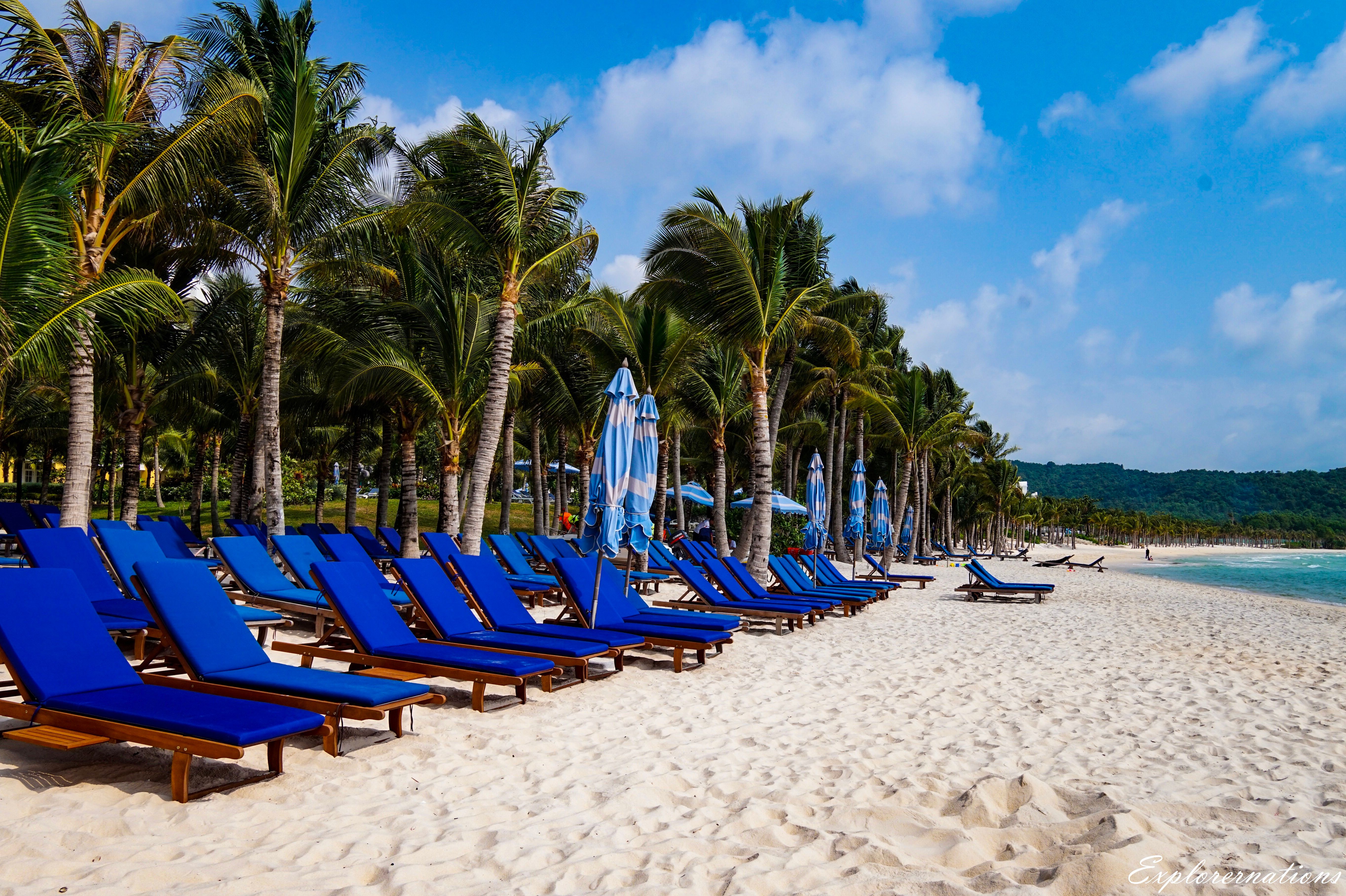 For many years this spot was been a military base as it's quiet and far away from the town. But now, it's became a peaceful private place for hotel guests to relax. If you're more of a sport person, different watersports and activities are offered by the hotel. For example, yoga at the sea, kayaking, stand-up paddling and etc.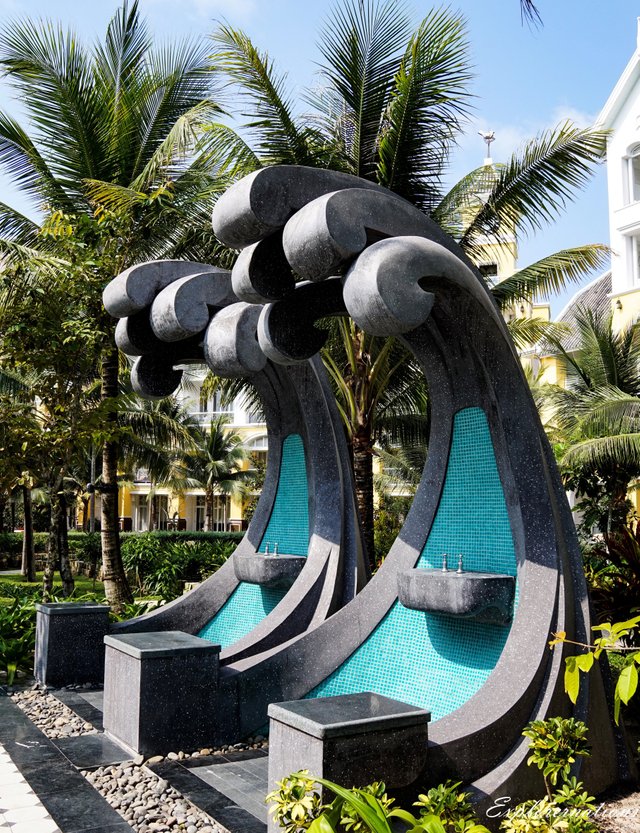 When you're done at the beach, shower your sandy feet at the custom-made wave like shower booth, take a break on a pool chair or simply take a dip at one of the pools within the resort.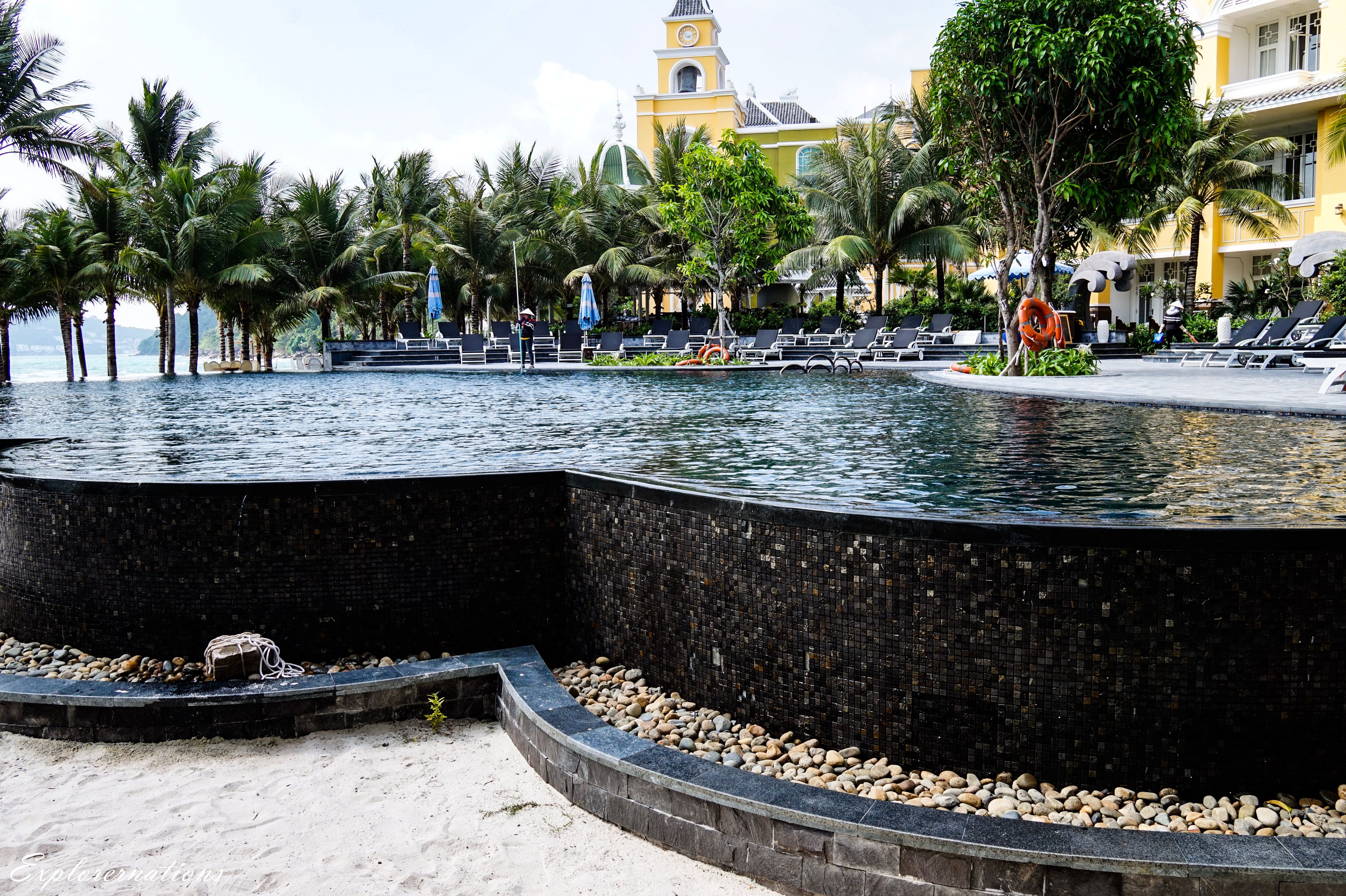 This resort has three major pools that cater to both adults and children. However, if you wish to take a moment to enjoy peace, it is highly recommended for you to spend your time at the adults only pool in a shell-like shape where you'll highly be away from the children's screams of joy.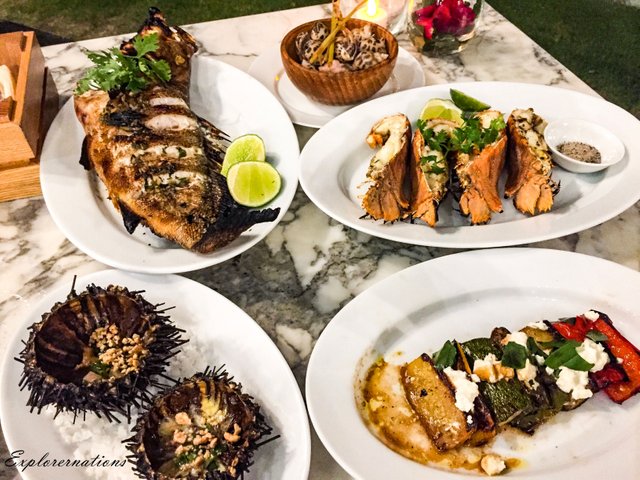 In the evening, pamper yourself by enjoying a barbeque dinner by the beach where the daily fresh catches are being displayed at the counter for you to choose your favorite seafood to be grilled and served. Enjoy your dinner and the crashing of the waves with a constant sea breeze that I promised that it is no better way to end your day.
Click on the coin to join our Discord Chat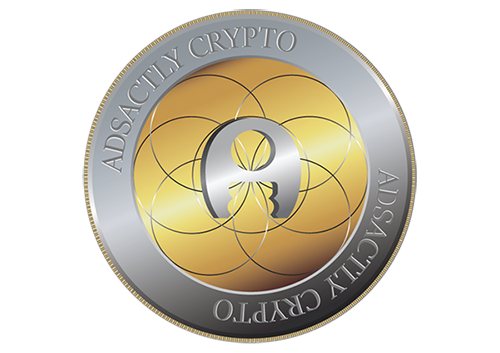 ---
Vote @adsactly-witness for Steem witness!
Witness proposal is here:



Go To Steem Witness Page
In the bottom of the page type: adsactly-witness and press vote.



Use small letters and no "@" sign. Or, click here to vote directly!
Thank you!

---