Another Round of Skiing at Geilo
It didn't take long to make it back to Geilo!
---

Having just been here at New Year's, it wasn't exactly my plan to return to the area so soon, but when the company makes plans for a ski weekend, then you gotta go with the flow. Hey, I can think of much worse work-related activities!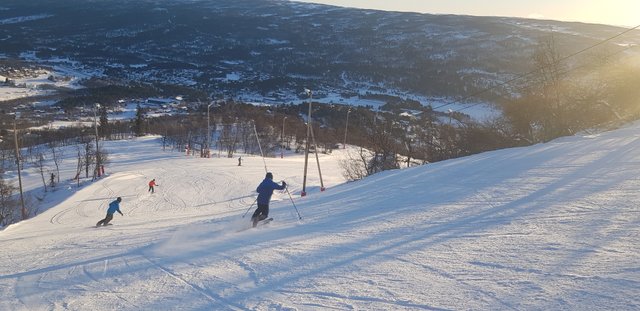 Geilo is one of the older ski resorts in Norway. It is located in a valley about 3 or 4 hours from Oslo, depending on how you get there. It's perhaps not as popular as resorts such as Trysil or Hemsedal, but it definitely holds it's own.
There are slopes on both sides of the valley, with a bus service that can shuttle you between the two sides. This provides plenty of variation such that it is no problem to spend a weekend here and not get bored. It also gives the option to choose which side has better conditions depending on the weather.
We were lucky enough to have a beautiful sunny day. A bit breezy perhaps, but definitely can't complain.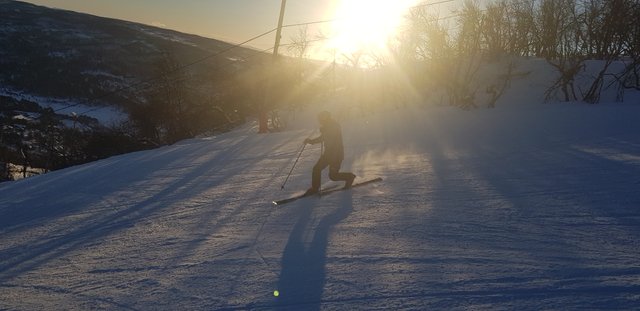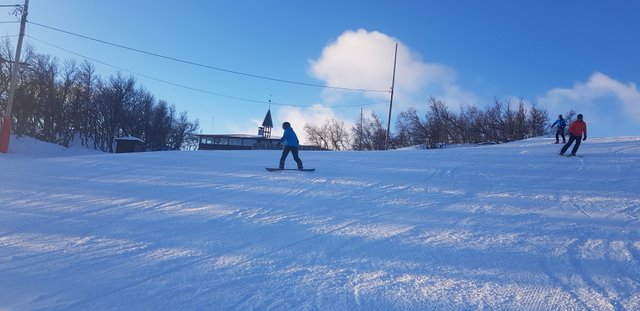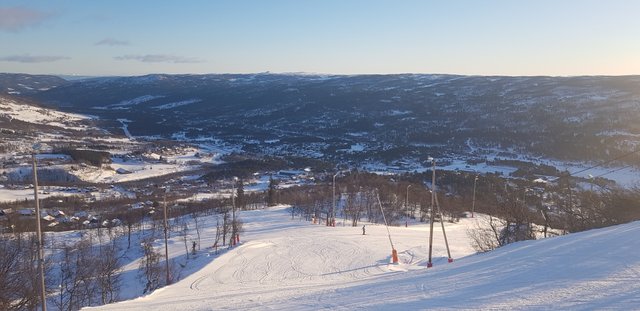 I'd have loved to stay longer, but it was winter after all, and I had some more southerly adventures on my mind. Though that's a topic for my next post in my crazy adventure year series...
Day 18
Country count: 2
Visits to Geilo: 2
---
Adventure Every Day is a travel & exploration channel started in 2016. Click the logo below to follow!