The Most Epic Norway Video I've Ever Made (Short Film) | Adventure Every Day
It was an amazing journey. It always is in Norway. The beauty here is indescribable.
So I hope a video can help to show what I lack the words for.
---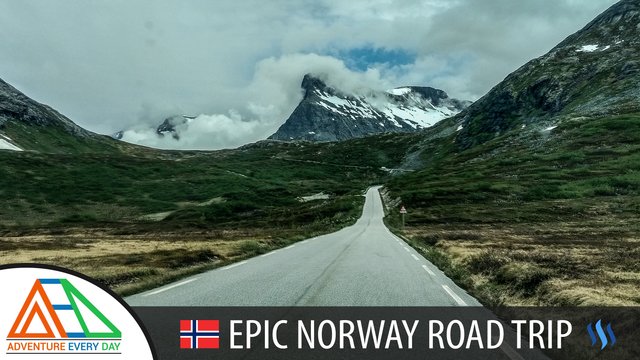 ---
Road Trip Wrap-up
Although it was short, we got to experience so many incredible places on this trip. Some of you may have seen my previous posts and videos from them, but if you want to see more about any of the places in the film below, please visit these posts:
Since I've already written extensively about everything, the focus of this post is the final video. It wasn't easy to put together - I had to fight my computer quite a bit to get it to render, and as a result, a couple things didn't come out exactly as I'd hoped.
But it's still perhaps the most epic Norway video I've made to date, so I hope you enjoy!
---
---
Have you been on any epic road trips lately? Share your stories with me in the comments below!
And stay tuned as I will be posting from IRELAND next!
---
Want more adventures now? Follow along with Eric, the man who is @anomadsoul, and his backpacking adventures in Central America!
---
Adventure Every Day is a travel & exploration channel started in 2016. In addition to the Steemit blog, I post short films of my adventures to the Adventure Every Day YouTube channel. Click the logo below to follow!