The dream of Santorin - Part 2 of 5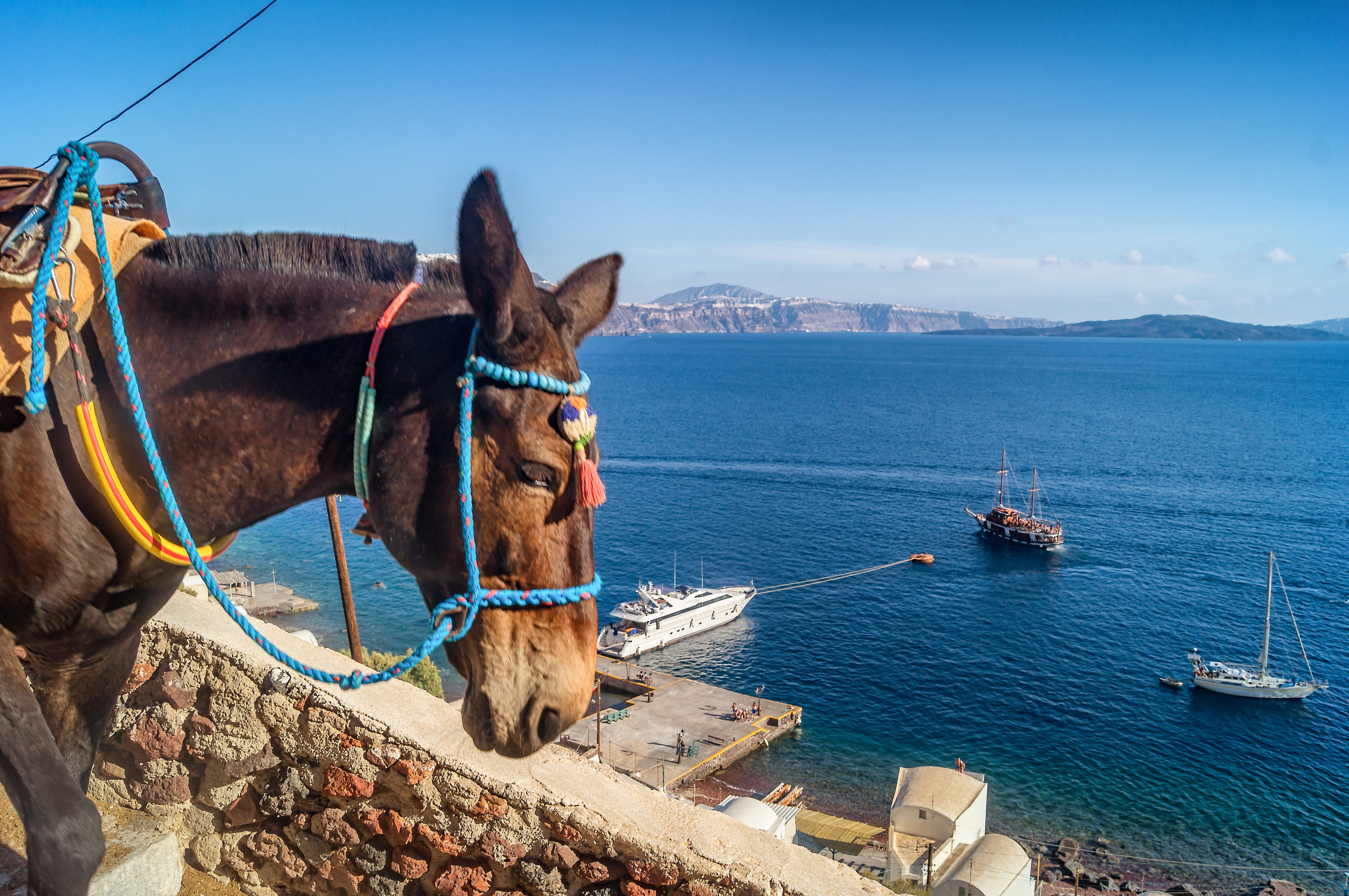 The donkey is a very important mean of transport at Santorin. Because of the narrow streets, the donkey helps the santorinians to lift the goods from the port up to their homes and shops. Also people can sit on it's back to have an alternative to walk up the many steps by their own feet.
Would you take the steps or the donkey?
Enjoy your evening and look forward to your next holidays! :-)
Please help me a little bit and:

                             **Thank you!**