Back to the Iron Age in Scotland.
Back to the Iron Age.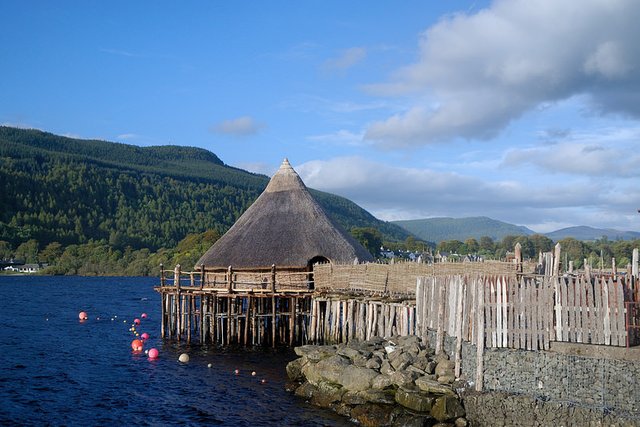 If you get the chance to ever go, I highly recommend paying a visit to the Crannog centre at Loch Tay.
This is a recreation of an Iron age dwelling.
Crannogs were round houses built in water with a little bridge connecting them to land that could be raised for defence.
They had various living spaces and ever accommodated livestock.
They weren't built to protect against raiders or human trouble but more likely against the wildlife.
There were still bears, wolves and probably lynx roaming the countryside.
This is a really cool example of experimental archaeology in action.
It was built as much to learn about the methods and craftsmanship of our ancestors and there are the remains of a few Crannogs in the mud and the silt of the Loch besides this modern day recreation.