Travel to a historic place "KRISHNAPURA'S TOMBS"
Hello STEEMAINS it been too long since I have posted any blog on steemit because of my exams, but now I am done with that and back with bag full of more stuff to be posted. I missed all my steemain friends a lot.
Today I am going to take you all at one of most oldest Tomb of my city it's named 'KRISHNAPURA'S TOMBS' or named 'KRISHNAPURA KI CHHATRI' in local language.
Let's have a look at picture clicked from sone distance from it.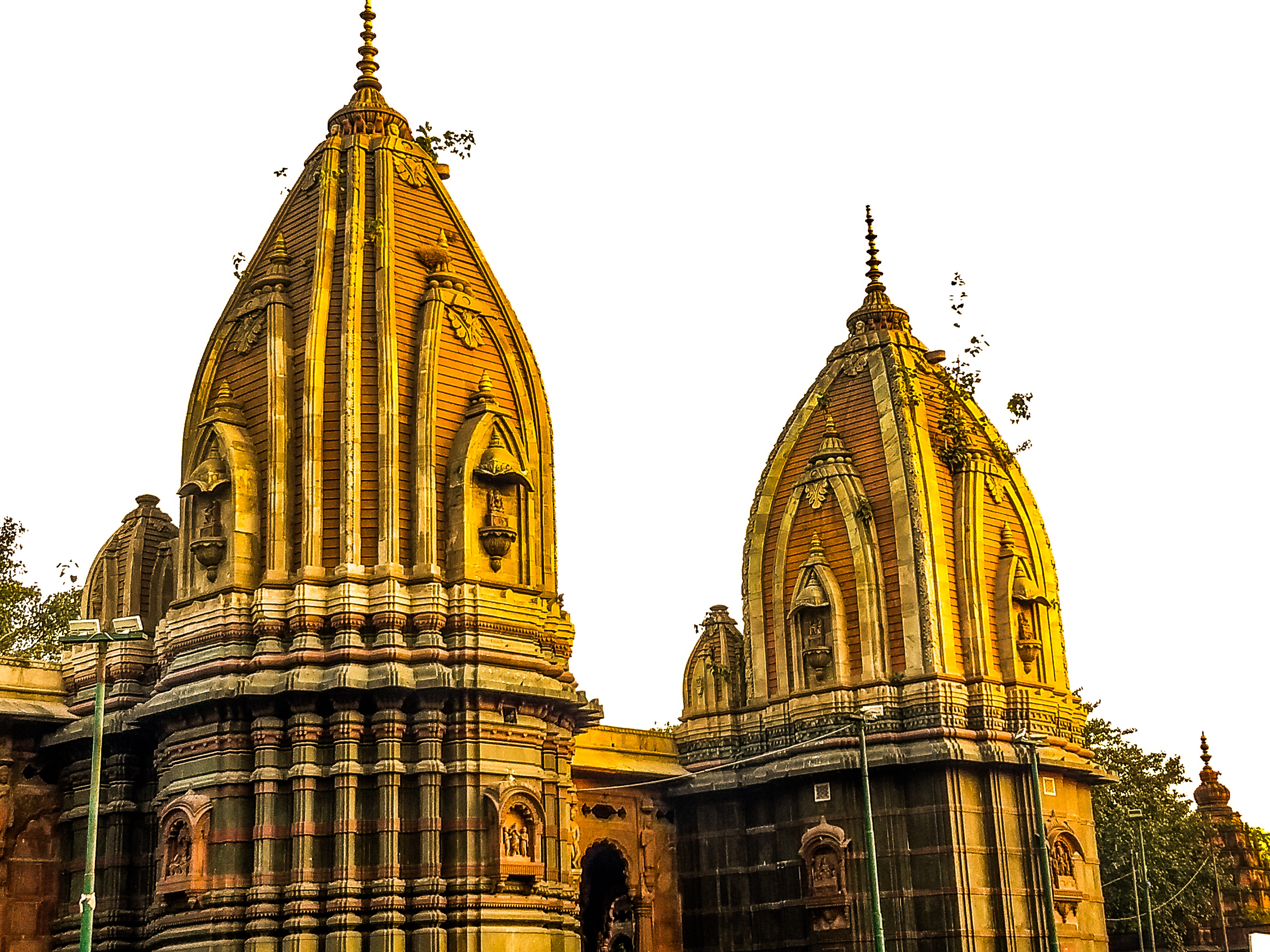 First of all let me tell you who made this when and where.
These tombs were build in late 1800's in the memory of Holkar rulers at the spot of their incarnation. It situated ar the bank of krishna rives which glorifies its beauty many more times and the are being decorated beautifully with lights and flowers at the time of indian festivals which make them look amazing to glare continuously.
Now let's go in and explore some more facts and Amazing information about it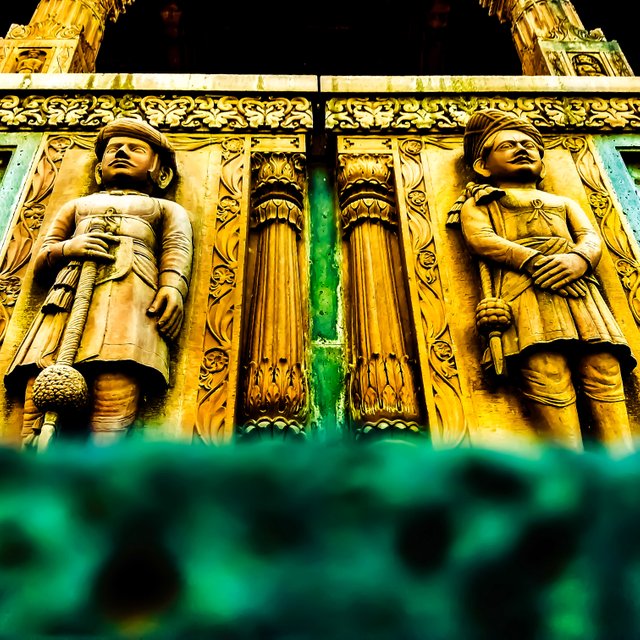 These are the solder and a gatekeeper made at the entrance instead they are carved on a red rock piece you see how finely the sclupture had carved these.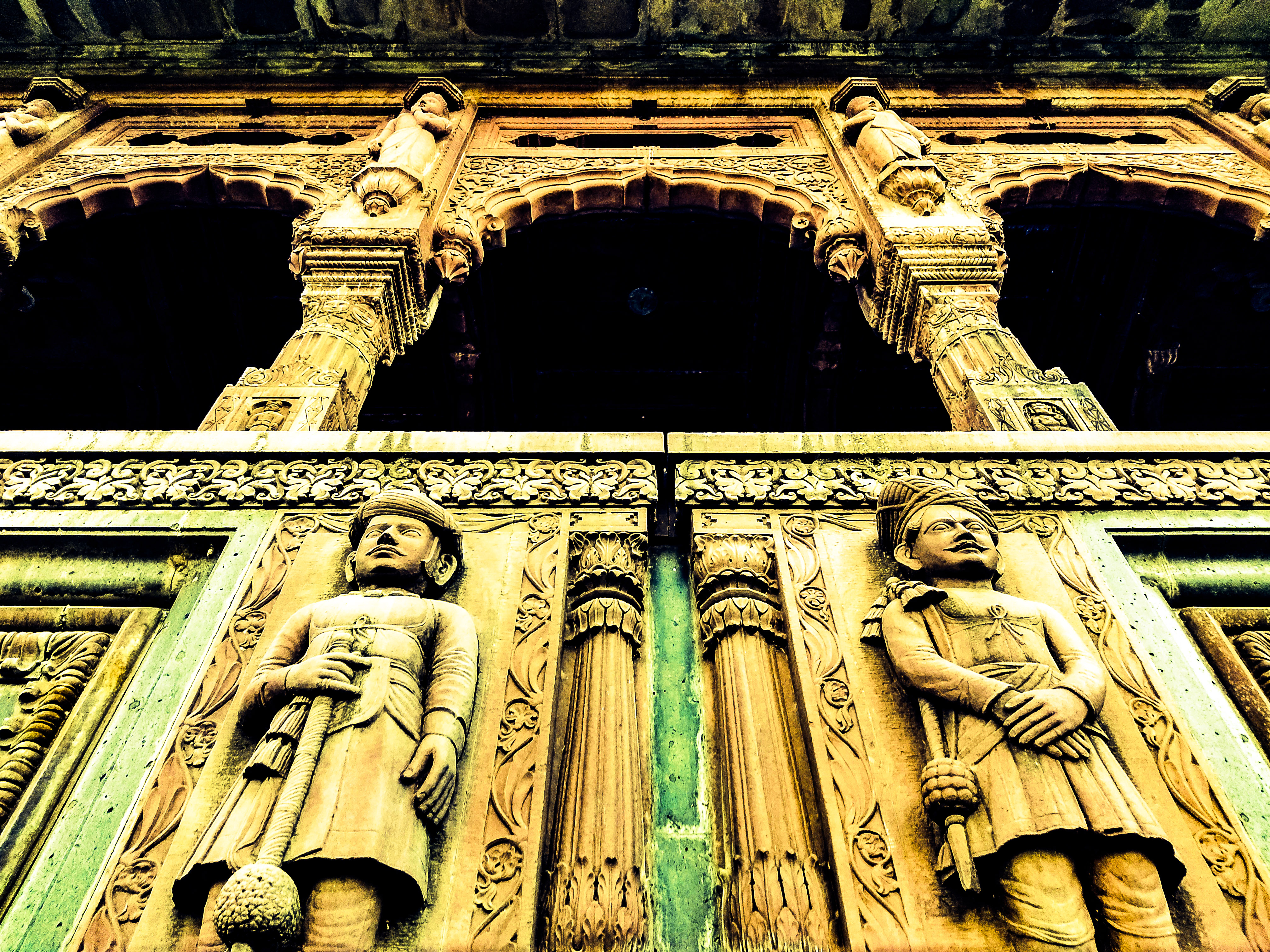 These Tobs show that holkar rulers had a good taste of architectral art work.
There are total three tombs in which statue of goddess lakshmi, lord shiva and lord ganesha are situated.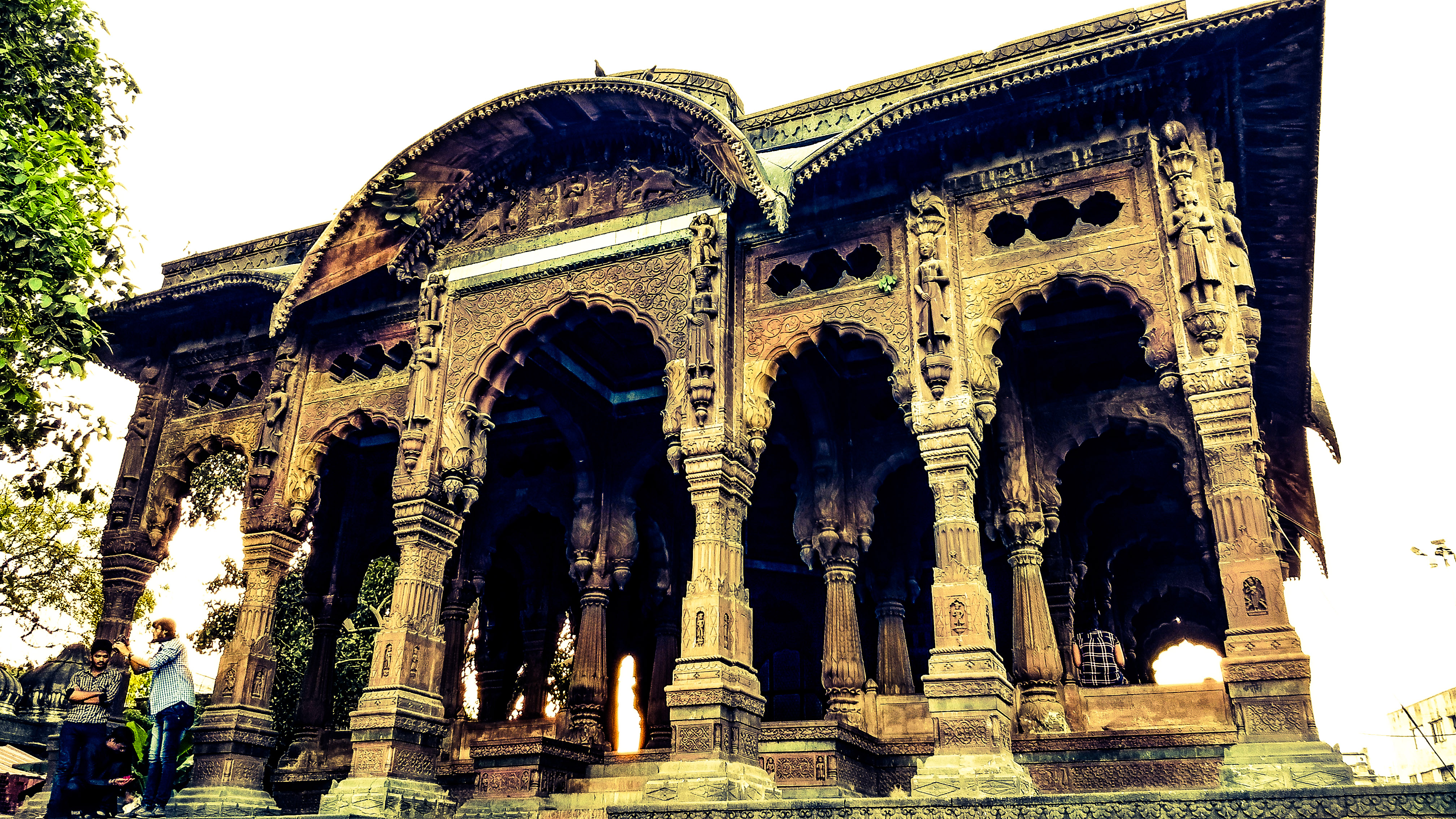 These are greatest and finest piece of art work of ancient time in the town.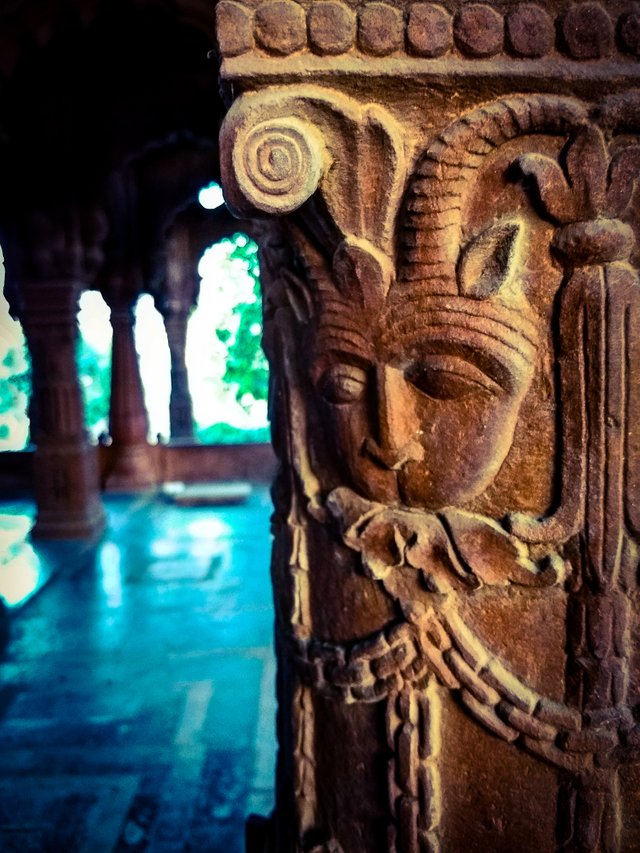 Fine work can be seen in above picture that how neatly a small man is being carved on the pillar.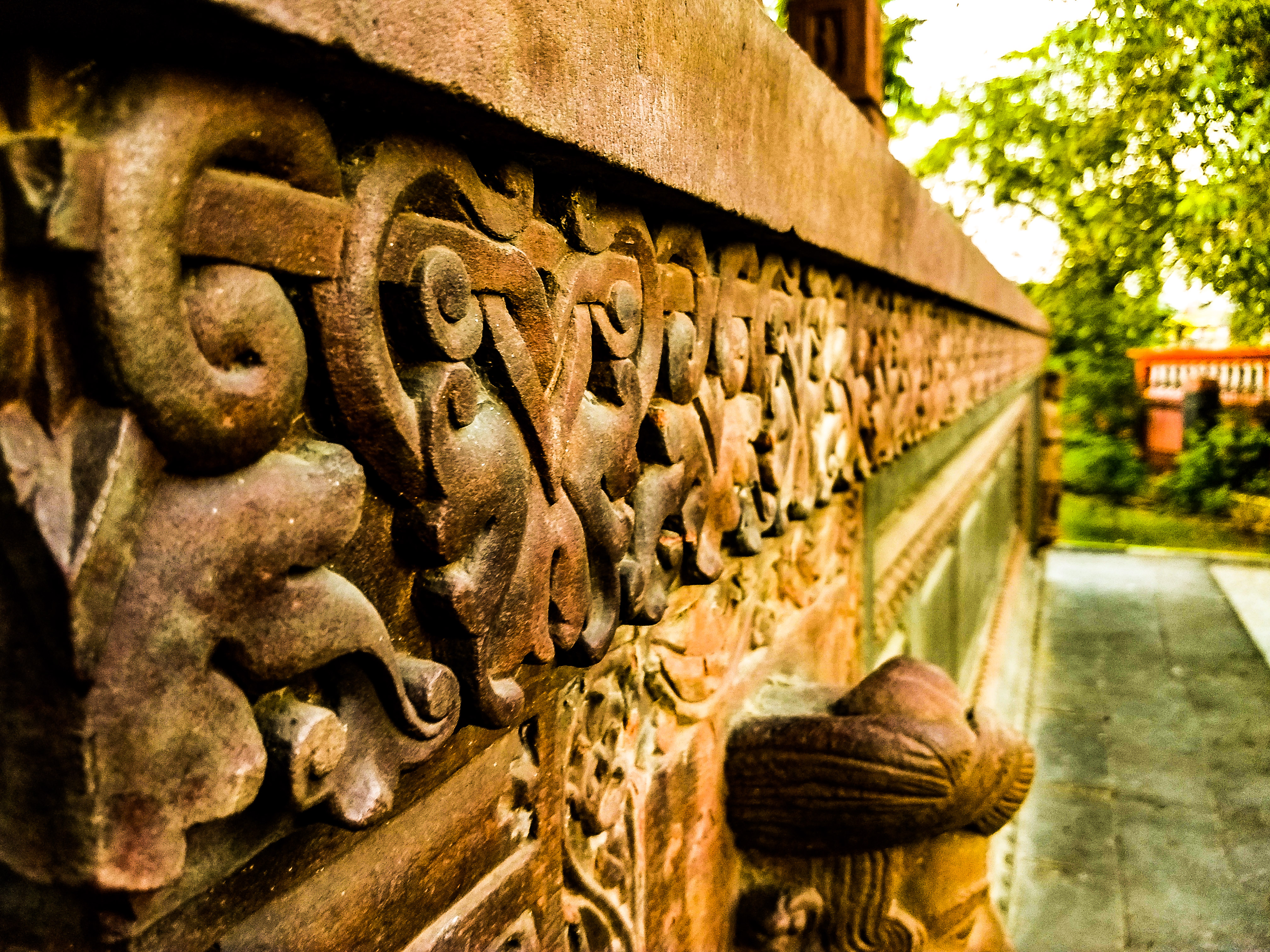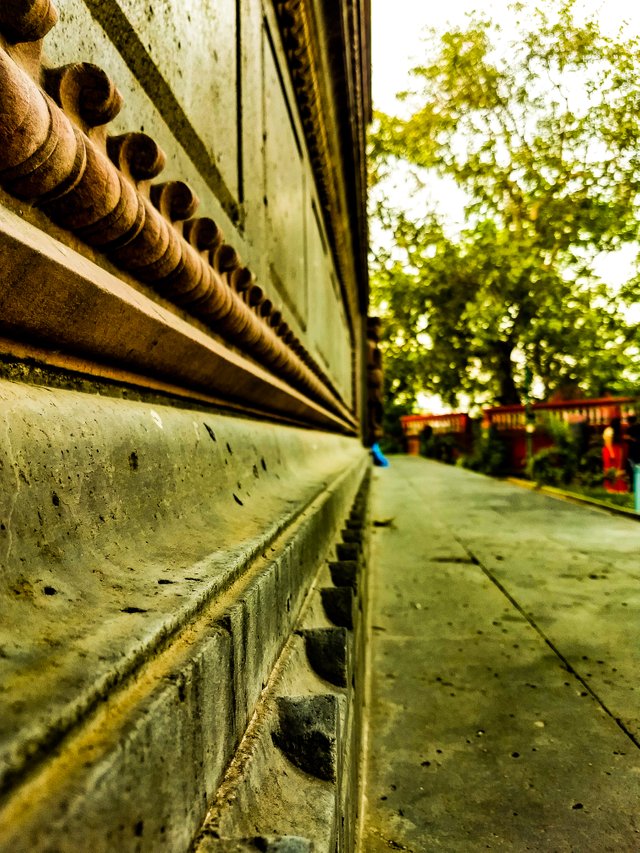 This whole monument is laid upon a large number of pillars which are near about 156 in number and they give strength to this great monument.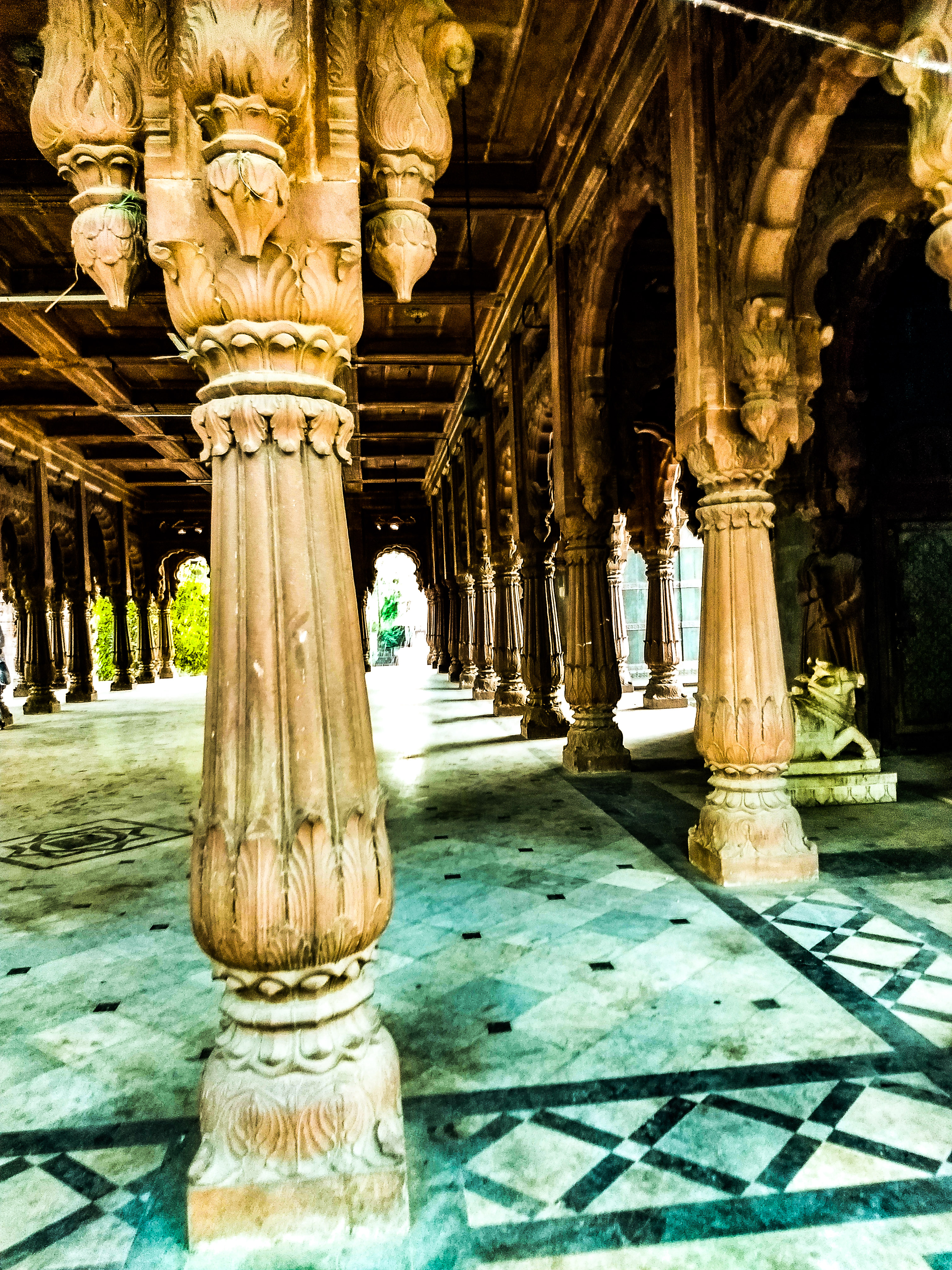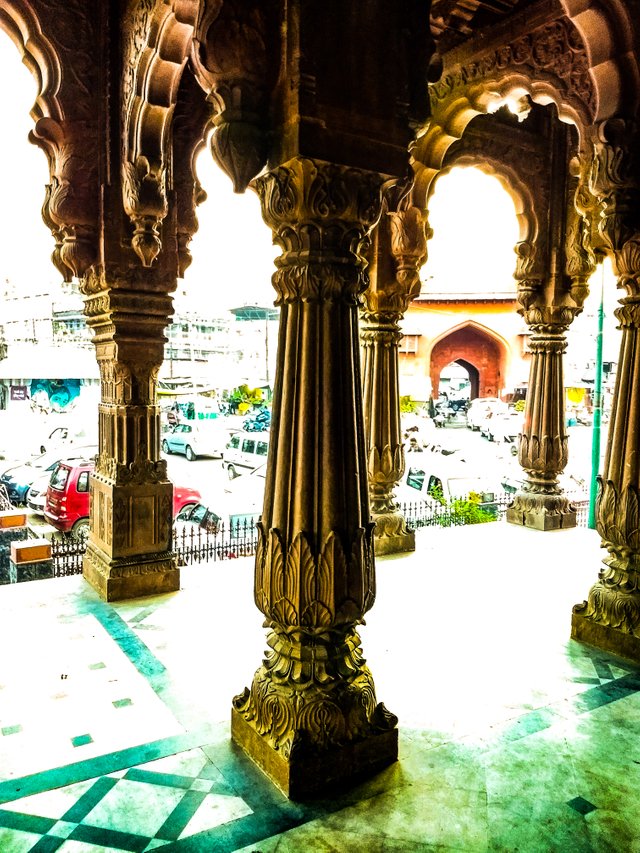 This place is a great centre of attraction for lots of traveller who come here and for the local people also.
One of the best work of art I liked here was this wall which was carved along the side of a wooden door on white marbel stone. This so finely carved that the edges were too sharp to touch. It might be a very tough job for sclupture to make this and this sath the power if indian artist.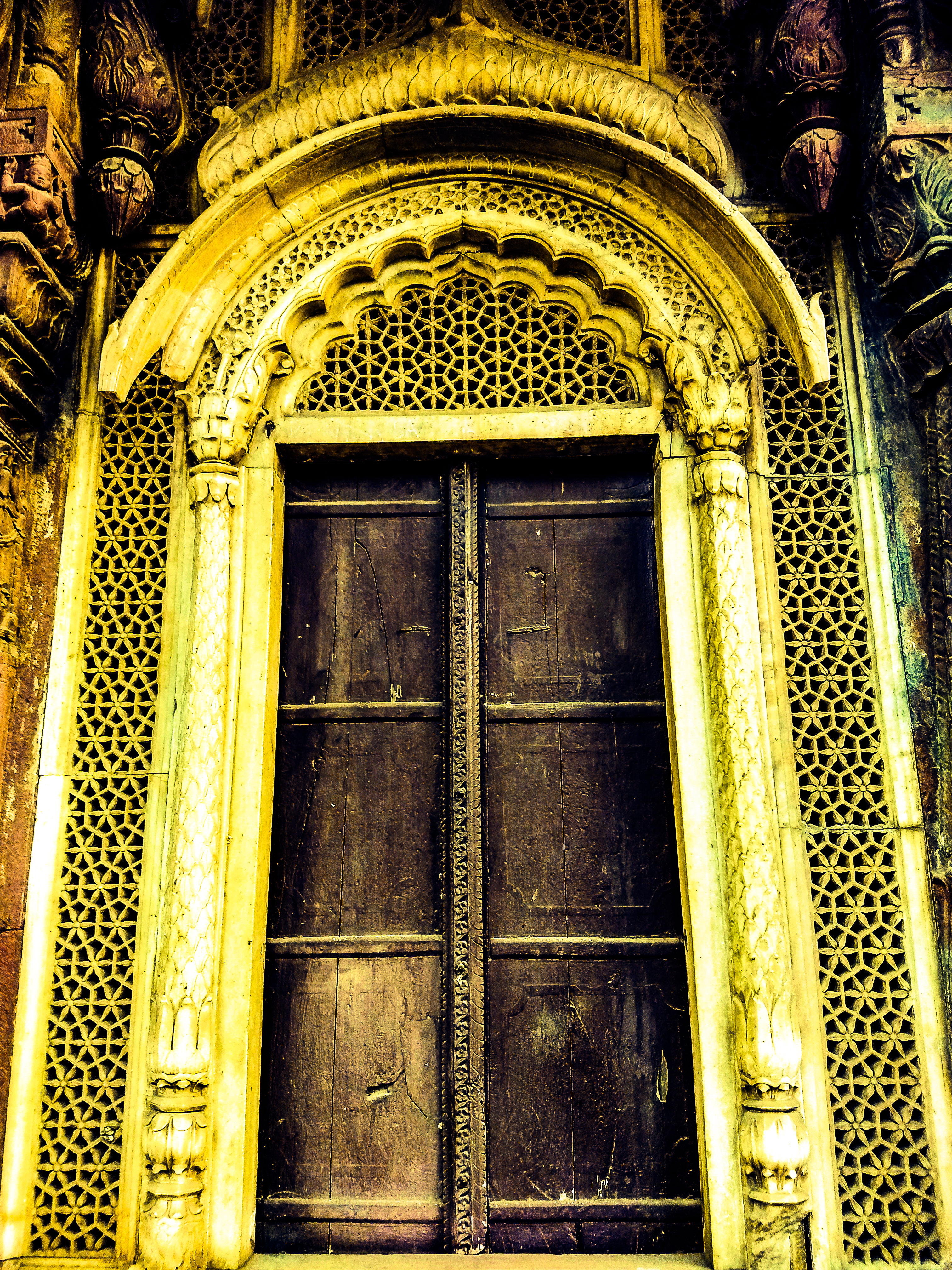 Now my visit to these Tomb end here.
I'll be back soon with a new place and much more amazing stuff.
I hope you have enjoyed and if you did so please upvote, resteem and follow me .