Beyond the Crowds of Angkor, Cambodia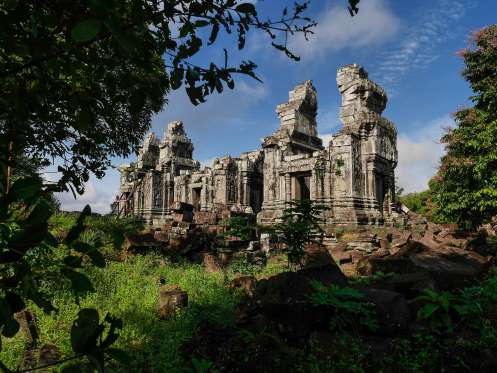 Phnom Bok
Lying just 12 miles east of Angkor Wat, and a short three miles from Banteay Samré (another popular ancient landmark), the ruins of Phnom Bok are practically deserted. This 10th-century temple complex is hidden from tour groups by its obscure hilltop location, and can only be reached through a steep, 720-feet hike up a clearly-marked jungle trail. The pathway starts at the base of the hill, near a modern Buddhist shrine that bears the same name.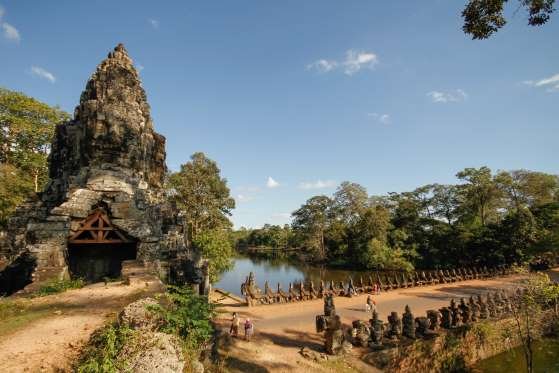 Angkor Thom
Angkor's ancient capital—the walled city of Angkor Thom—is often the next stop for tourists after visiting Angkor Wat. This 3.4-square mile citadel hosts many iconic temple ruins, like the Bayon (famous for its huge smiling stone faces) and Ta Prohm (a setting for the original Tomb Raider movie). The most curious travelers should start at the 26-foot-high laterite wall that surrounds the citadel, oft ignored by most visitors. From any of the five entrance gates, you can stroll to the top of the wall and walk its entire 7.5-mile length. Up top are four impressive corner temples, some light jungle, and sweeping views of the surrounding countryside.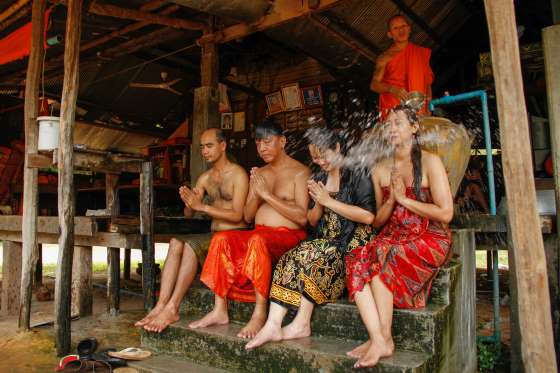 Wat Atwea (cont'd)
For a small donation, Buddhists receive a traditional water blessing at the temple beside the Wat Atwea ruins. This place of worship remains a focal point for the local community, where Theravada Buddhism pervades every aspect of life.