Thank Shanghai's Golden Age for Hong Kong cinema
 The Golden Age of Shanghai lasted from 1927, when the city was made  relatively autonomous, to 1937. Some 35,000 foreigners controlled almost  half the city in colonial trading enclaves with their own laws that  discriminated against Chinese.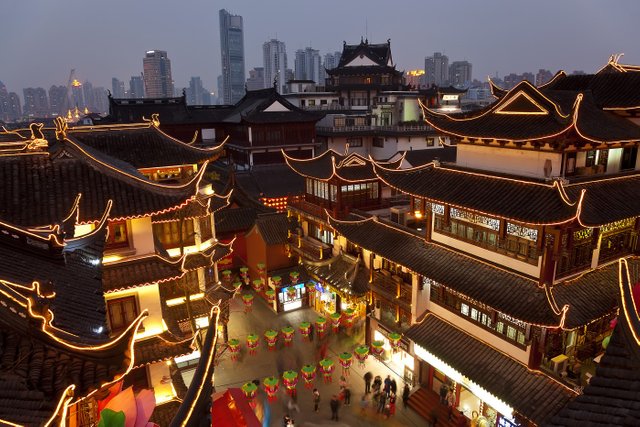 n a city full of influences from around the world, it's no surprise  that intellectuals and artists flourished and it was the first mainland  city to see modern Chinese cinema and popular music. In 1932, Shanghai  was the world's fifth largest city and home to 70,000 foreigners,  including many White Russians and Jewish refugees from the new Soviet  Union and later 30,000 Jewish refugees from Europe.   Japan invaded China in 1932 and the Battle of Shanghai in 1937 resulted  in the Japanese occupation of the Chinese administered parts of  Shanghai followed by the murder of up to 300,000 people in Nanking. In  1941, all of Shanghai was occupied and the Japanese remained until the  end of World War II in 1945.  The birth of the Communist People's  Republic of China in 1948 marked the final end of this era of  Shanghai's history, when most of the remaining artists fled to Hong  Kong, kicking off its famous film and music industry.  Hong Kong film has boomed since then, rivalled only by Hollywood and Indian cinema. From Sammo Hung's Mr Vampire, which AV Club describes  as "a cultural event throughout Asia on the level of Ghostbusters in  the United States", to the genre-defining action films of John Wood (a  style that he later took to Hollywood), Hong Kong's comparative freedom within Chinese culture is a blessing to both West and East.  And it all started in Shanghai.
 Source : https://corporate.trvl.com/shanghai/shanghais-golden-age