A Different Twist On Backpackers Accommodation - Sleeping On A Seacliff!
Last July I spent a month hitchhiking around Scotland. I stayed in backpackers accommodation probably once per week, but the rest of the time I camped out in whatever nice spots I could find. As you would expect, I slept in loads of incredible places.
The image below shows one of my favourites!
I hiked a few kilometers to get to this spot, which was near a small town in North West Scotland (I can't remember the exact name of the town). When I got there, I was amazed at the coastline. I climbed around a little, did some fishing, and then discovered that I could actually squeeze myself into a little cave halfway up the cliff face.
So what did I do next?
I climbed up with my camping gear and made myself at home there of course! Putting my heavy backpack between me and the edge of the cliff cut out any risk of me rolling off in my sleep, and I actually found it to be pretty cosy up there.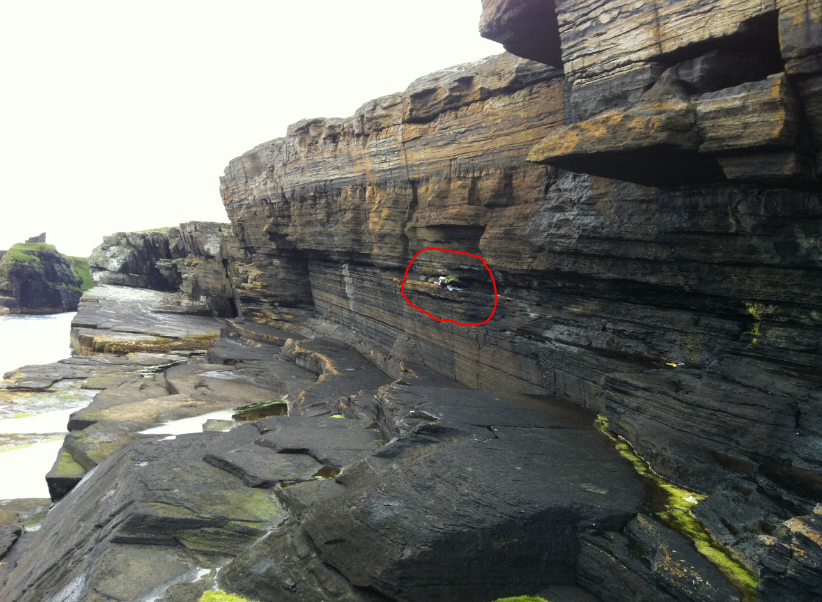 Where is the craziest place you have slept?
Let me know in the comments below!
If this post is more than seven days old and you would like to reward me, consider upvoting one of my recent posts.
Cheers from the land down under!