This Is Japan
Explore everyday life in Japan
Raku-Gaki Bus
---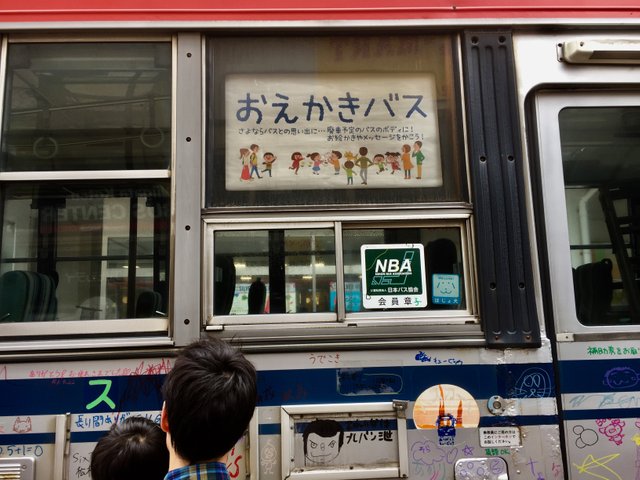 ---
It's true; you never know what you're going to find.
And just when you think you've seen it all, you stumble upon something new, something that you didn't see coming. That new thing for me was a Raku-Gaki Bus (Graffiti Bus in English).
Set in the middle of a downtown block, surrounded by a variety of parked busses that offered children and adults a chance to don the bus driver's cap and sit behind the steering wheel, the Raku-Gaki Bus gave all who passed a rare chance to embrace the feeling being mischievous.
---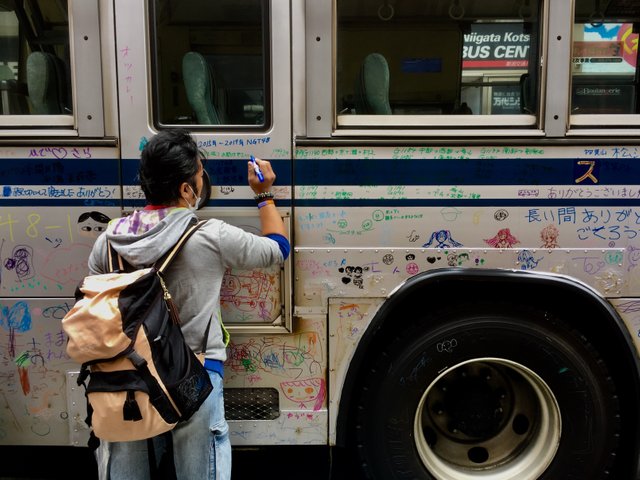 ---
More than the People vs. Bus Tug O' War, in my opinion, the Raku-Gaki Bus was the highlight of this event.
Graffiti is seriously frowned upon in Japan. While it isn't uncommon in larger cities, being caught vandalizing in this country generally comes with a large penalty, sometimes even jail time.
That's why being offered the chance to vandalize a piece of public property (albeit a retired one) is a little exciting. It's rare, and it's taboo.
What do you do when you suddenly have the chance to do something that is forbidden? Do you take the leap, or do you hesitate?
Looking at the Raku-Gaki Bus, many people here tend to say "Thank you", and/or draw one their favorite characters. Do you see any characters that you recognize?
---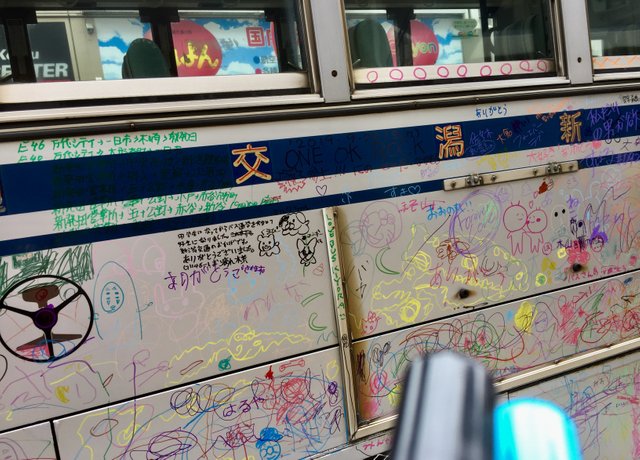 ---
Image Credits:
All images in this post are original.
---
This is an ongoing series that explores various aspects of daily life in Japan from the vantage point of Niigata City, a city of 800,000 people on the coast of the Sea of Japan. My hope is that this series will not only reveal to its followers, image by image, what some of Japan looks like, but that it will also inform its followers about unique Japanese items and various cultural and societal practices. If you are interested in getting intermittent updates about life in Japan, please consider following me, @boxcarblue. If you have any questions about life in Japan, please don't hesitate to ask. I will do my best to answer all of your questions.
---
If you missed my last post, you can find it here Mochi Maki.