Portugal #2 - Why Travel to Portugal? And how to do it.
In this post I'll describe why we picked the Algarve and Albufeira as our winter destination, how we get there, and what we enjoy about Portugal's history, culture, and lifestyle.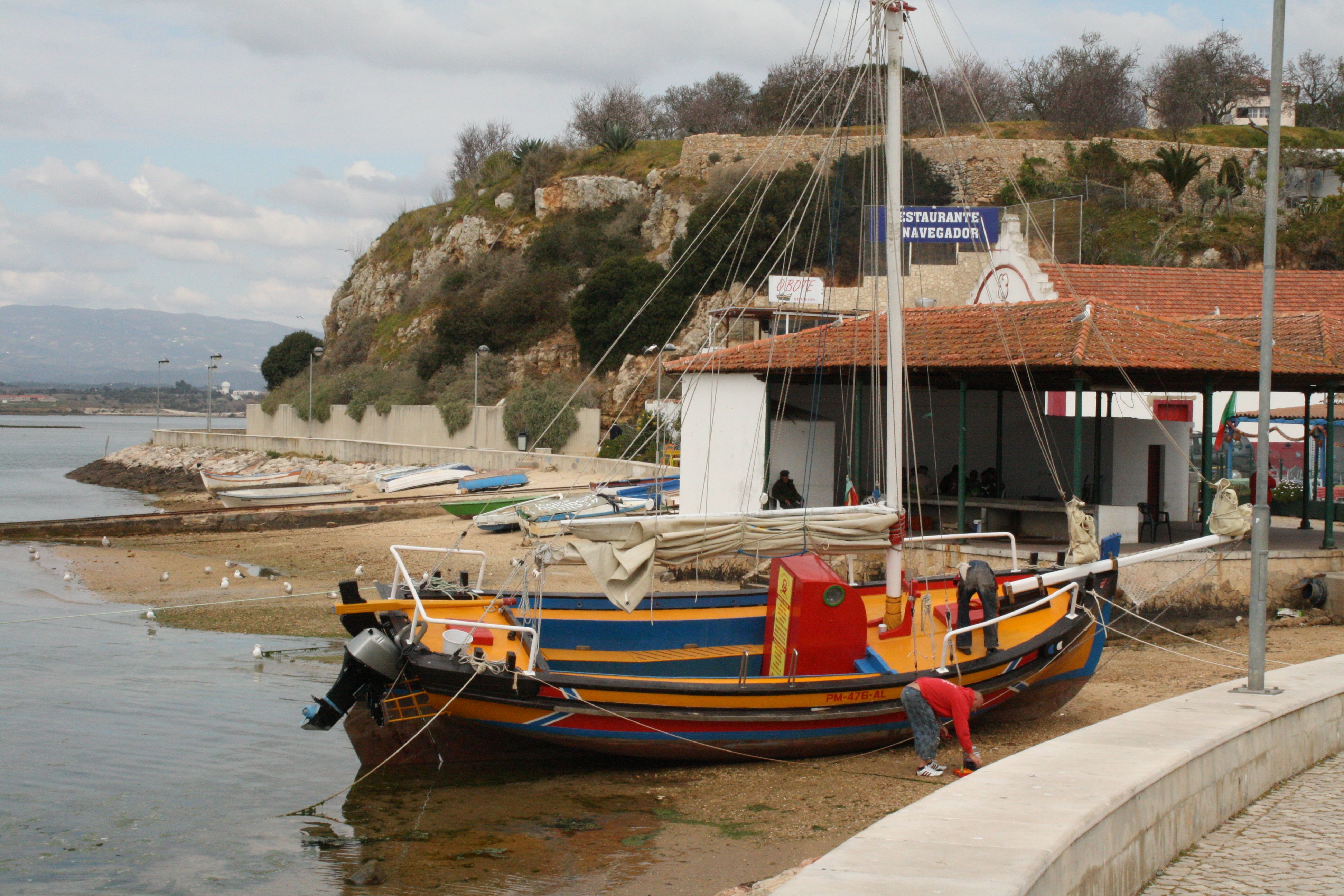 Fisher at Alvor, near Portimao
Portugal first came to our attention more than 25 years ago. Friends went there first for short vacations, then for 'long-stays' of a month or more, and we were intrigued by the lifestyle they described. Living in Europe for four years in the 1980s we had travelled extensively, but the closest we got to Portugal was a brief vacation renting a house in the Spanish town of Roses, a few hours north of Barcelona. So Portugal had been on our radar for some time. Then about 10 years ago the Algarve and Albufeira began to get our attention again, courtesy of several colleagues who I did consulting work with after I retired. One of them had been going to Albufeira since the late 1990s, missing the odd year, but spending 19 years there to date! In all there were about a half dozen in the group, and from them I gleaned a tremendous amount of information about wintering in Portugal. This information helped us decide to go to Portugal for our first long-stay, and made making all the arrangements that much easier – by passing this information on I hope I can help you too!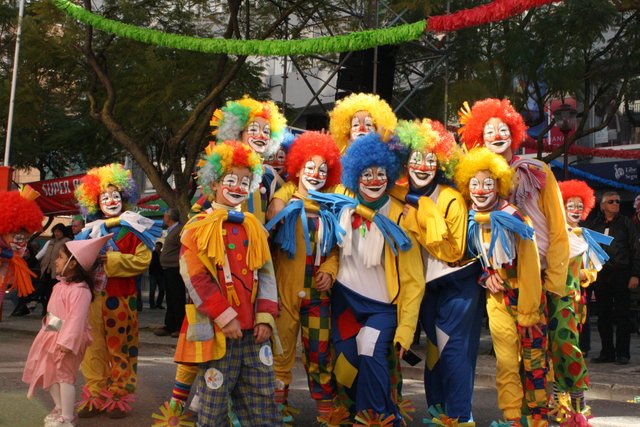 Carnival in Loule
You'll remember I'm writing from Canada so pardon me if I now focus on how to get from Central Canada to Portugal. Obviously those of you coming from other places will have to do your own research, but if you do just keep in mind that there are two destination airports: Lisbon, the capital, and Faro, the regional airport for the Algarve. I'll talk more about them in my next blog, but for the time being note that Faro is a very large international airport and if you can end your flight there it really simplifies the last leg of your journey.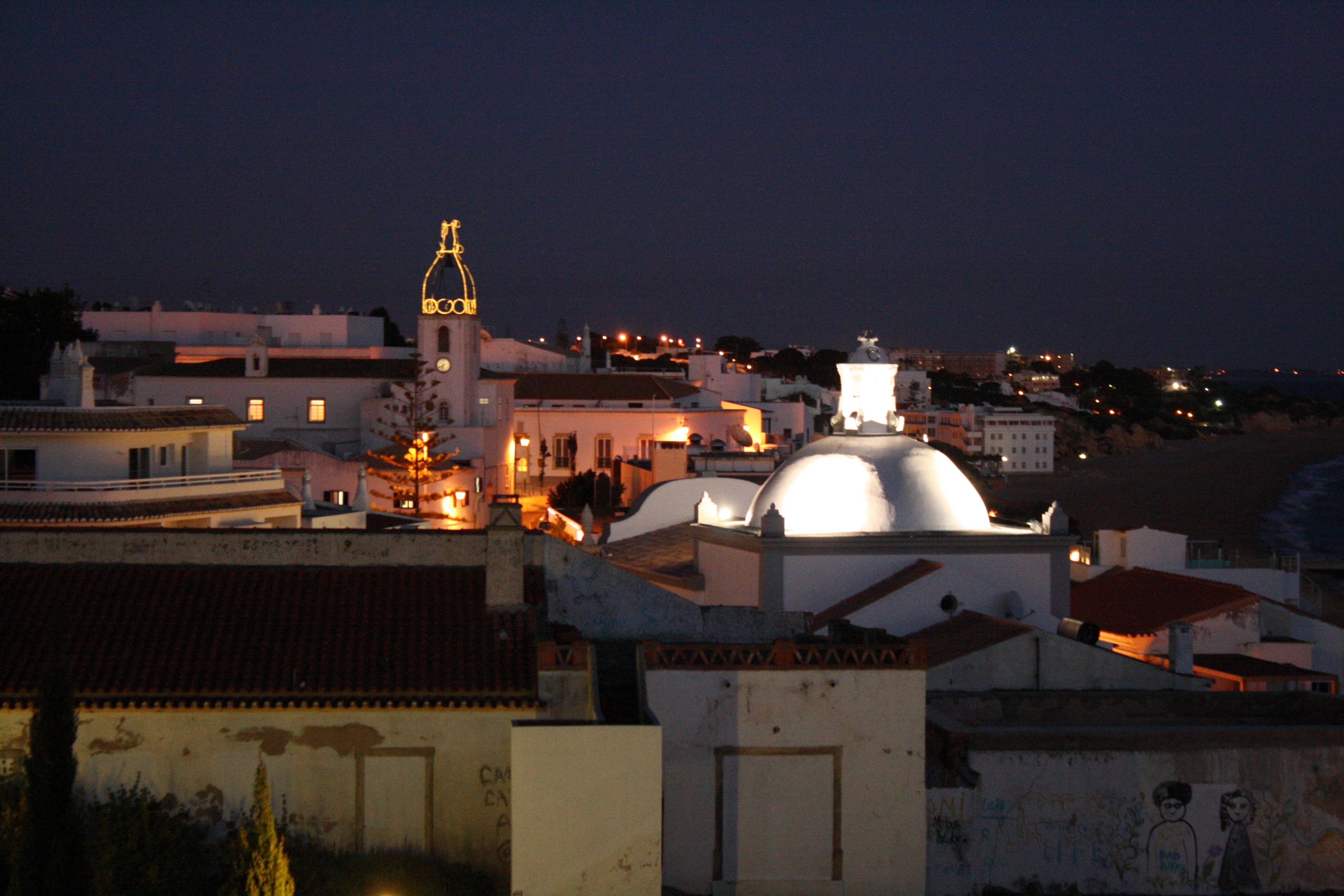 Albufeira Old Town at night
Flying from Central Canada there are two options. First, you can fly the mainstream scheduled airlines into Europe, connecting to Lisbon or possibly to Faro. If for example you flew through Frankfurt to Lisbon this option means a longer day, with multiple flights and down-time waiting for your connection, not to mention giving the airlines one more opportunity to lose your bags! Then you still have to get from Lisbon by road or rail (more on this in my next blog). If you are lucky enough to find a connection direct into Faro this might mean transferring to a regional airport, for example from Heathrow to Gatwick in the UK, or dealing with baggage restrictions/extra costs if you use one of the no-frills airlines common in Europe to get you into Faro. These might be complications you don't need!
The second option, the one we prefer, is a direct flight from Toronto to Faro! This is offered by Air Transat, a Canadian airline based in Montreal, Quebec. It is what I call a 'scheduled charter', though they probably wouldn't like the term. It's a full-service carrier with a large Airbus fleet but it flies to many destinations the mainstream airlines like Air Canada don't. We have used them several times into the UK, for example to Cardiff and Birmingham, and for our four trips to Portugal. They service the Caribbean and Europe, and their destinations and schedules change with the seasons. In 2017 their first flight from Toronto to Faro was January 24th, and their last flight back was April 12th. There is only one flight a week, outbound Tuesday overnight, returning on Wednesday, so it's a good idea to lock in your flights early. Like virtually all airlines these days seating can be cramped, and the food marginal, but the great advantage of this option is just one flight – about 7 hours outbound and 8 hours coming home. This is just so convenient, but be aware that to do this you will pay a premium over what you can find using mainstream airlines, or if you like to shop for deals. We think it's worth it.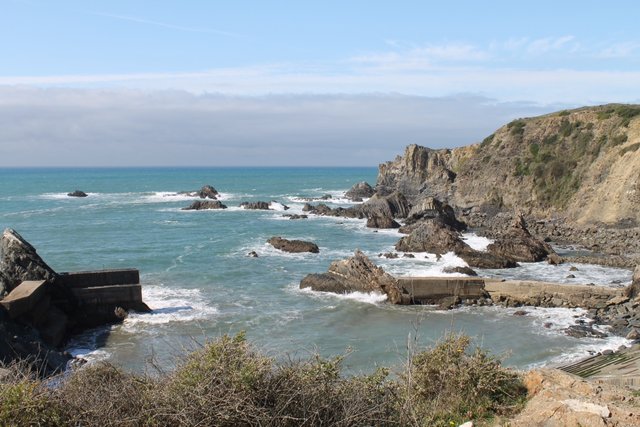 Rugged coast of the western Algarve
Ultimately it's worth it because once in Portugal you will be amazed by what there is to see and do. The country has history embracing the Romans, Moors, the great 'Discoverers' like Henry the Navigator. It's geography is varied and surprising – most vacationers associate Portugal with beaches but it has mountains as well. The people, about 10 million of them, are very friendly and helpful, and in the Algarve most speak English. And the food and wine are great! In subsequent posts I'll talk more about all of this, either in posts focused specifically on a topic like the wines of Alentejo, or simply in passing as you travel with me through Albufeira, the Algarve, and further north into the rest of this wonderful country.
In my next blog I'll provide some more information about transportation once you are in Portugal – we've already done planes, so we'll move on to trains and automobiles!