I dived with Sharks!! Wow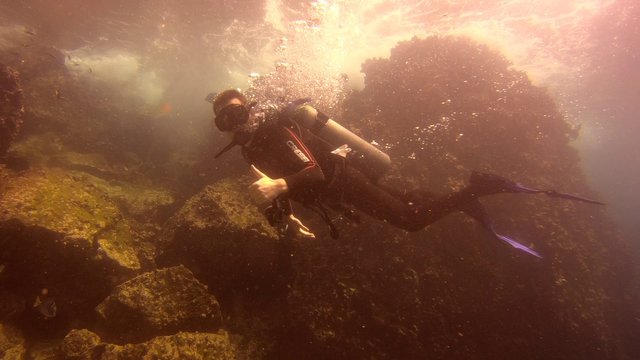 Hi everyone! David here with a new post!
So do you guys like diving? I for sure do! So that post is about my dive experience in Colombia and what made me do it!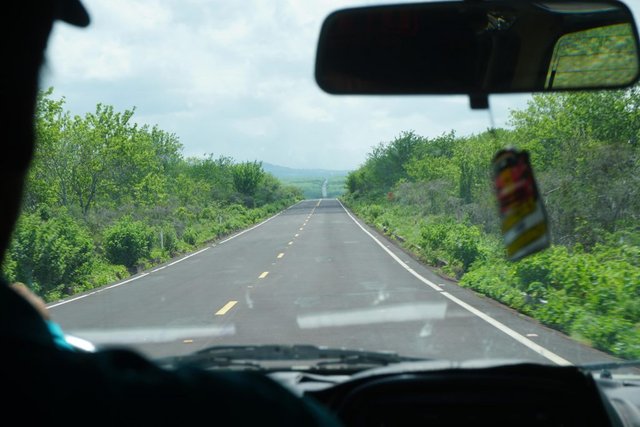 At my 1 month trip through Colombia I stayed a couple days at Taganga beach at Santa Marta. Right at the Caribbean Ocean and next to the Tayrona Park, it's the perfect destination to do your dive certificate.
I did my Open Water Dive course at the Reef Sheperd dive center! Best thing I could have done! http://www.reef-shepherd.com/en/home/ .The prices in Colombia are from another world.
My sister payed for the same course 600 dollars and I spend just 200 dollars for everything! So if you're planning to do a course, do it in Colombia!

But what made me do it? Why did I decide to dive? In all these years I was never really interested in doing it or trying it out till I went to the Galapagos Islands in Ecuador. IT CHANGED EVERYTHING!
In my 6 days stay, I spent 4 days at the Island Santa Cruz. Snorkelling, hiking, swimming in the turquoise water, white sand and Iguanas laying around made my trip unforgettable.
Walking by tons of Dive Shops, pictures of the beautiful undersea world and seeing that crystal clear water made me start to wonder, what is there in the depths of the sea? I couldn't resist and had to do a dive! But wait a second? Without a Dive Certificate it is impossible to go diving right? Wrong!
Most of the Dive Shops at the Galapagos Islands offer Discovery dives that allow you to dive together with a dive instructor to a depth of 12 meters max. So the day finally came and I spend my 170 dollar for my first dive! What an experience.

My first Dive at Galapagos
First we stopped near the actual diving point to do a test dive and get to know all the rules. The team did a pretty awesome job explaining everything I needed to know to feel safe.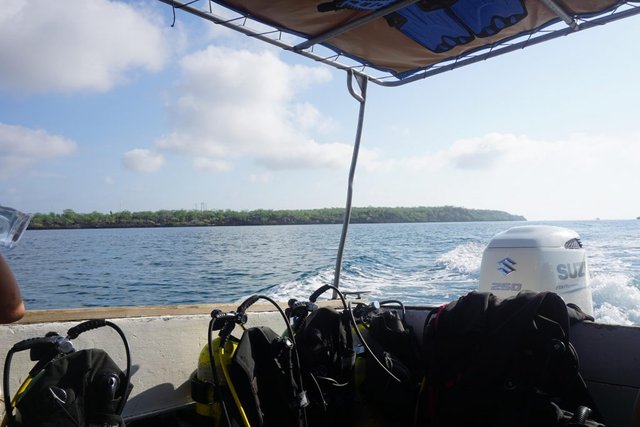 After a quick instruction in the water we headed to our diving point and dived.
When I finally got used to the depth and the breathing I started realising the beauty under water, the colours, different fishes and flowers. It is latterly an untouched world.
As we dives deeper and deeper we came by some sharks. GET OUT OF THERE, might be the first thought, but no, you can actually dive with them or lets at least say next to them.
Here are some shots they took from the group of Reef Sharks we saw.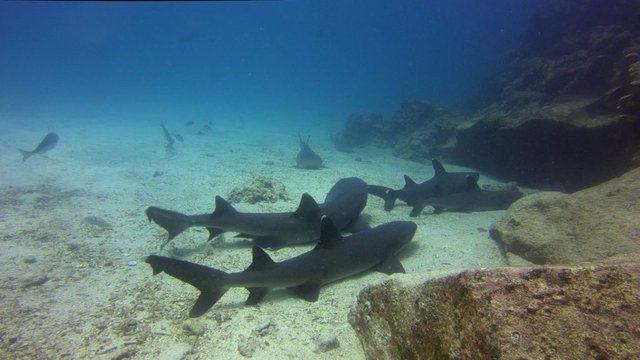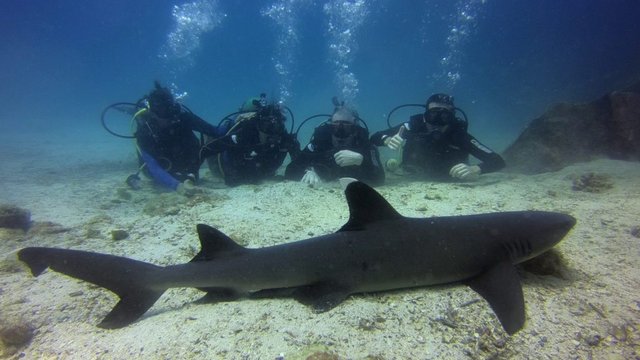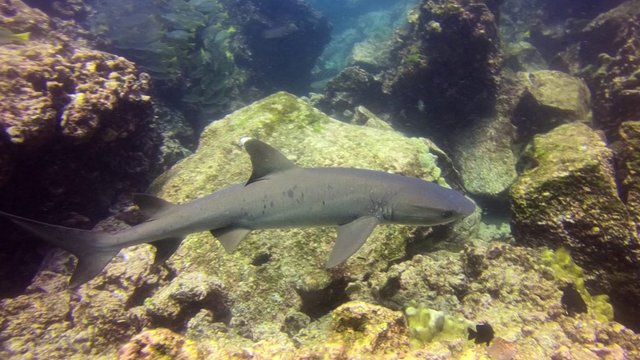 The colours just blew me away and how shiny everything was. It also felt so close. Like I could actually touch them.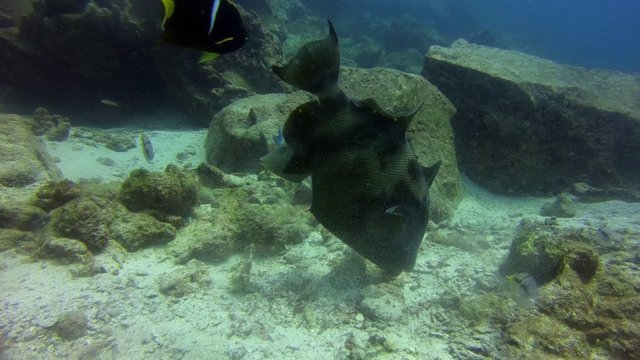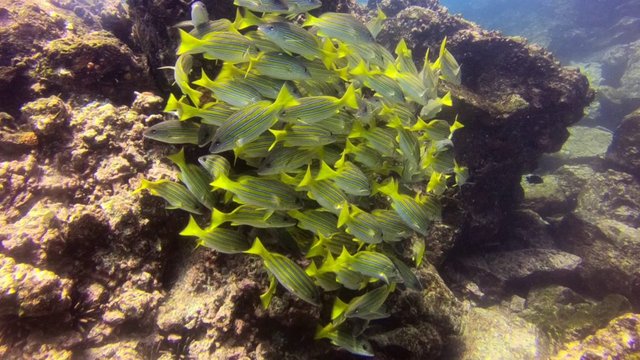 So what I realised is, that there is so much more to explore in the world than just what we see every day in our lives. The ocean covers a huge part of the world but you actually don't even know a lot about it. So if you ever have the chance to dive at Galapagos just do it. It was mesmerizing.

So thanks for reading my blog and I hope to see you again on my channel. I will post a video about my dive soon!
Happiness is not a destination, it's a way of life! Travel the World!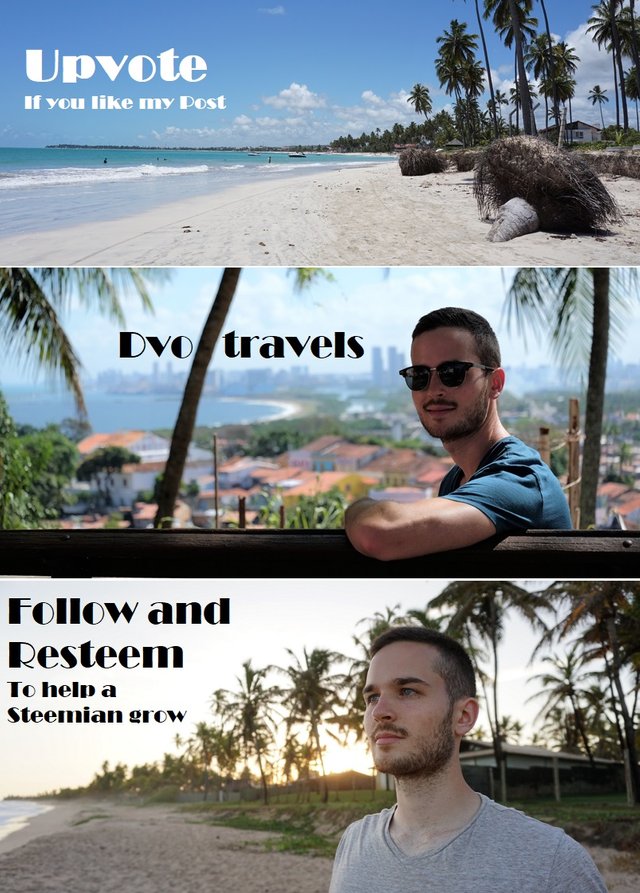 Links:
website:
http://perfspots.com/dvotravels
steemit:
https://steemit.com/@dvotravels
instagram:
https://www.instagram.com/daveone91/
---
Posted from my blog with SteemPress : http://perfspots.com/i-dived-with-sharks-wow/
---