Ever heard of Auroville? Spirituality sans the Religious aspect
Utopian Living?
A peculiar place in South India, Auroville seeks to unite people from all walks of life with people from over 50 countries living together. Auroville is populated with roughly 5% of it's eventual total capacity of occupants.
I was just in and around Chennai a few months ago, but thought you had to get special permission to visit, now I think that information must be old and you just have to check in at a Visitor Center.
I'm quite curious to get some first hand accounts of what it was like when you visited or what you've heard from friends that may have been there.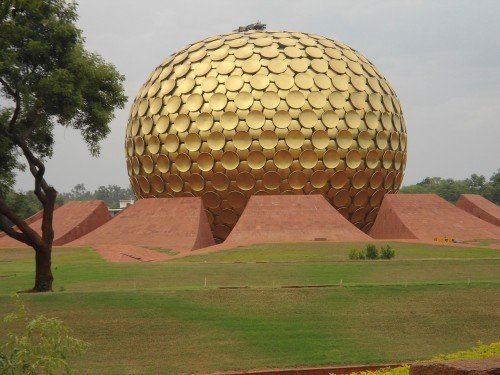 phtoto by: Priyanka Dalal - cc usage (no attribution needed, but I like to give credit)
For more images & posts, click here for my blog page and hit the