Visiting Facebook in London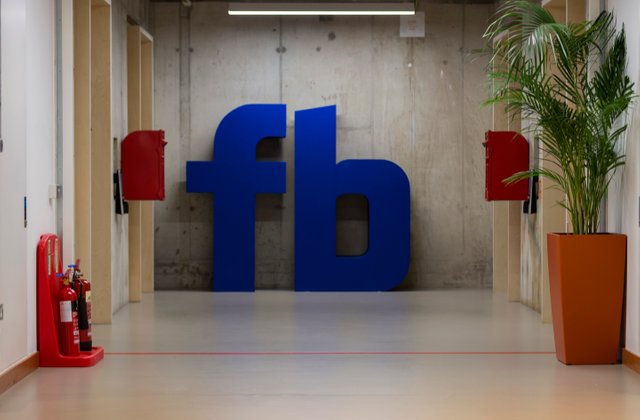 Yesterday afternoon, me and @jeffjagoe had the opportunity to visit the new Facebook offices in London. I know someone who works for Facebook, and had an invitation to come and tour the building and see the rooftop views. We had to sign an NDA and you could only take pictures in the public areas, so I don't have many pictures from inside, and we can't reveal all the secrets. Sidenote: we didn't hear anything juicy.
I have no idea how they get any work done in here, it's a fucking playground! They have snack bars, coffee shop, crafting room, music studio, table football, A BAR and sleeping pods! You need some serious will power to not just play around all day, I know I would definitely struggle. I would be drunk on a rooftop terrace, taking naps and eating snacks, all day every day. Btw, their cafeteria food is really good. They eat better at a cafeteria than most of us do at home.
We got to tour most of the building, and damn that place is teched out and very creative. You have maps where you can search for a certain room, or even a person. All of the floors had different themes and the meeting rooms were named after for example, things British people dislike about Britain, like "the weather".
I was of course the most excited about the views from the rooftop terrace, and we had planned the visit perfectly in time for sunset. There is only a teaser picture of that in this post, I need to dedicate a whole post for the views!
We had a lot of fun seeing a little glimpse inside the worlds biggest social media site(s), especially considering that we are all about the decentralised world over here. Definitely an interesting experience and I would probably sell my soul to have a snack bar and a coffee shop next to my work station, not gonna lie.
We did ask about Facebook possibly doing their own cryptocurrency, or starting to use an existing one, but all we got as the standard answer of "no, and even if I knew something about it, I couldn't tell you." Damn it, we tried.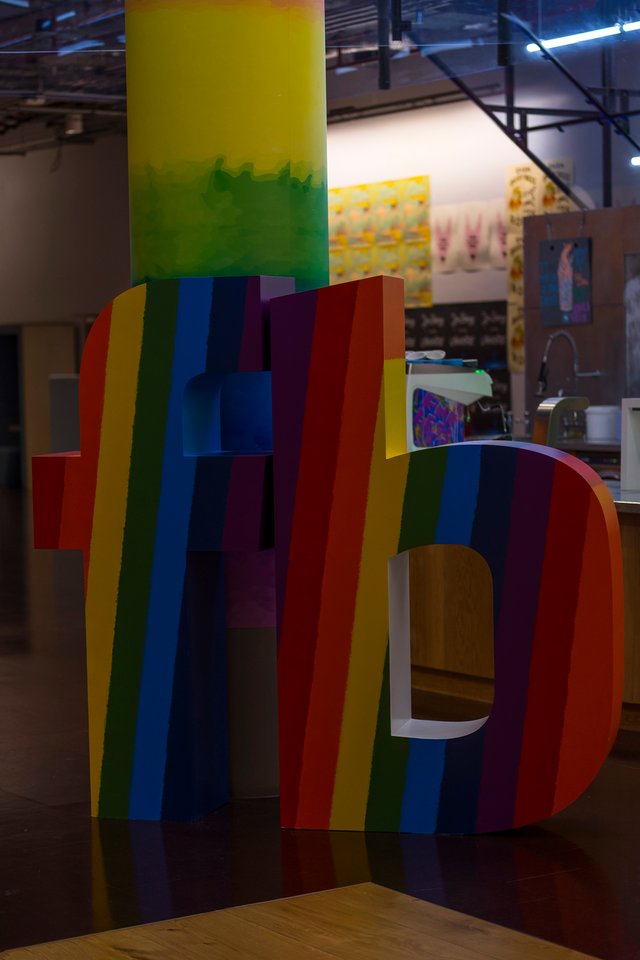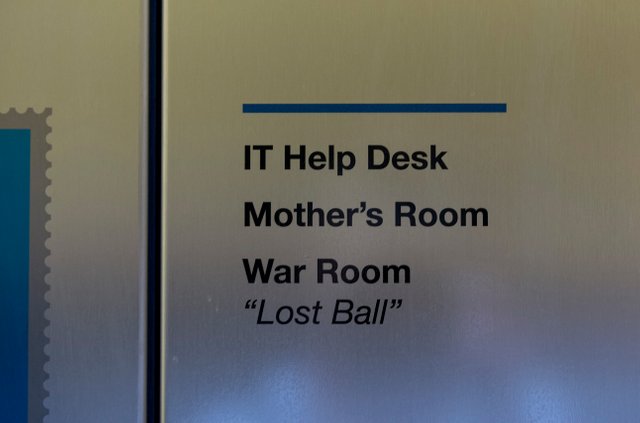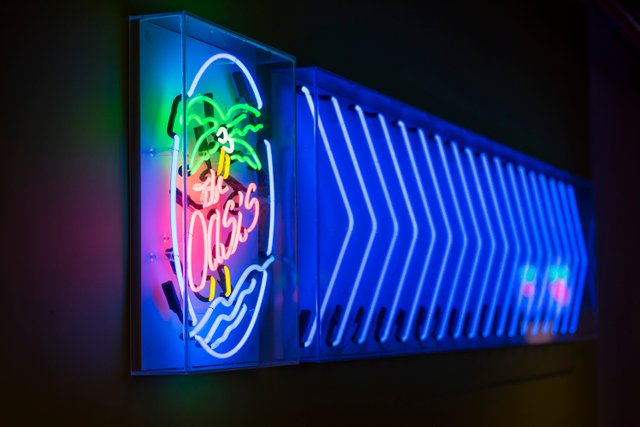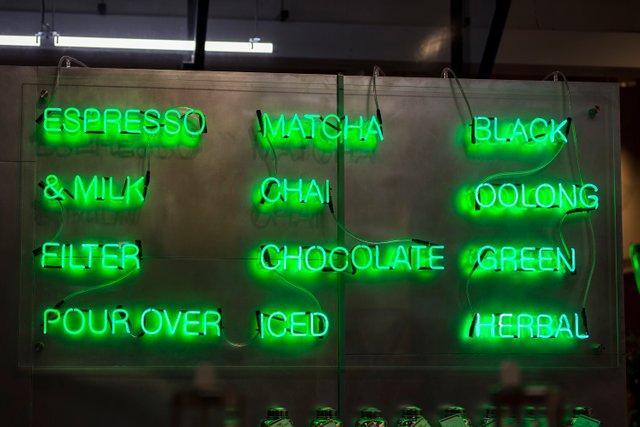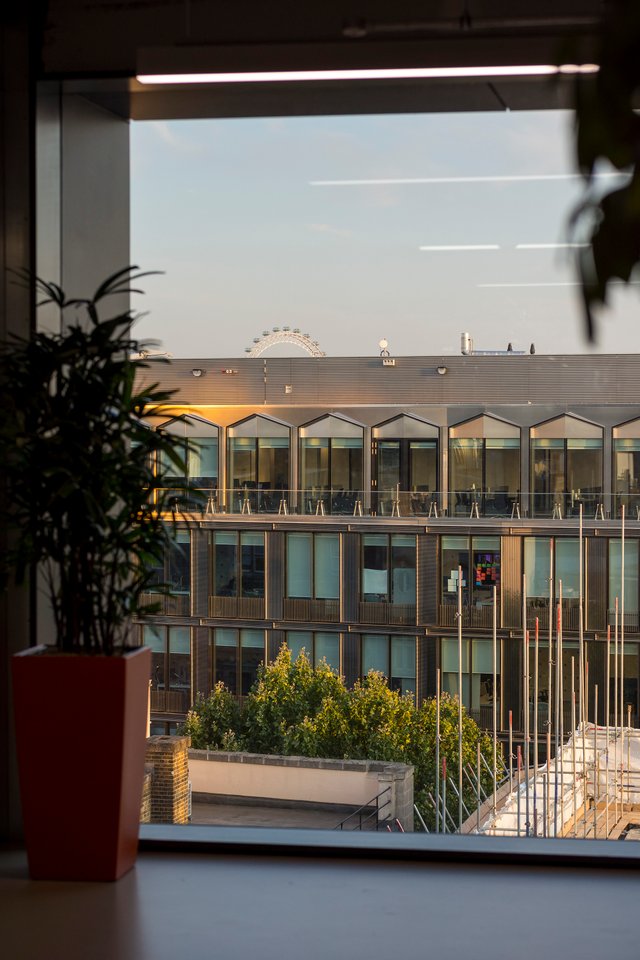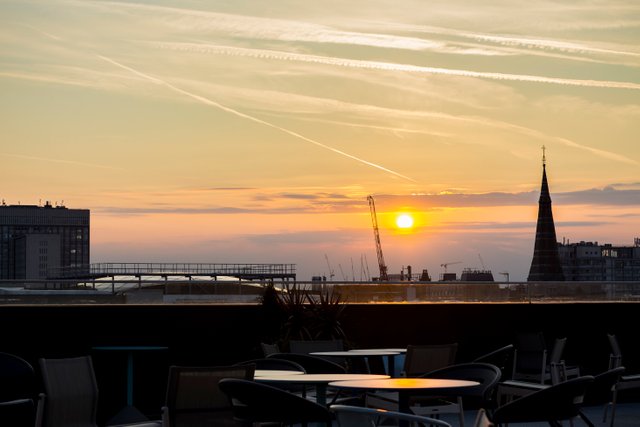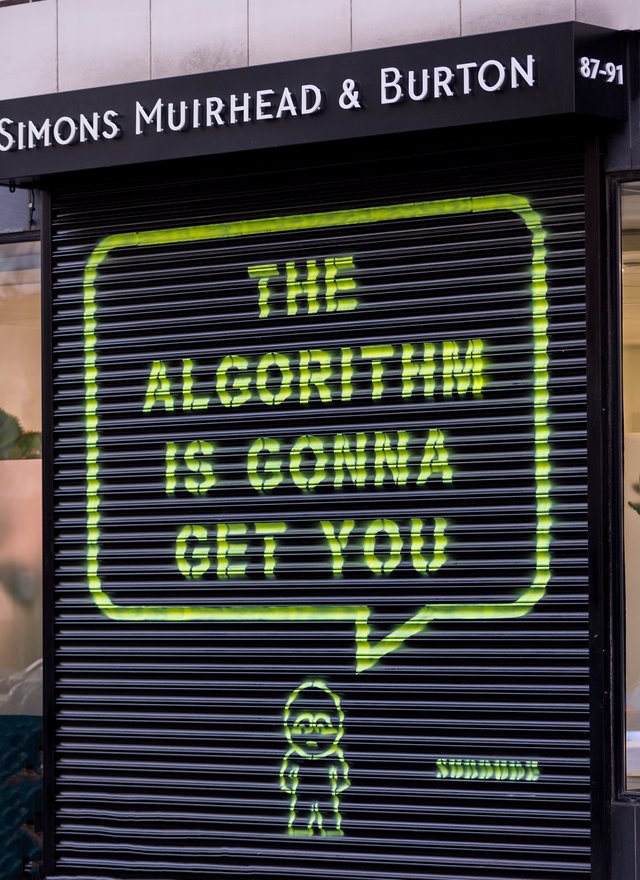 As we came out of the Facebook offices, and back to the street level, we come across this piece of street art, quite ironic for were we just came from, don't you think?