If you go to Lapland, you have to do these activities
To those who find that the outside temperature is not cold enough and want to taste a little more in the winter, I recommend Lapland! This region straddling four Nordic countries is one of the coldest in Europe. Go through the gate of the Arctic Circle and enter the kingdom of reindeer, ice and Santa Claus.
A true fairy tale that will amaze you. There are a thousand things to do in Lapland, from sledding to tasting bear meat to ice fishing. Discover the 20 activities to do if you go to Lapland this winter.
Dog sled ride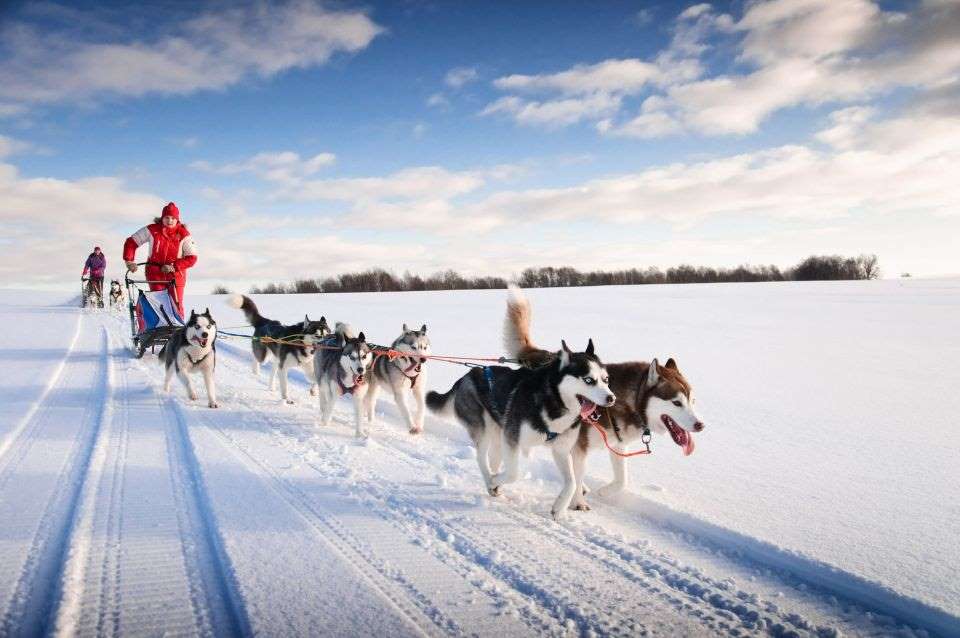 © fotomandm / 123RF
What a pleasure to glide through the sumptuous landscapes of Lapland! A unique sensation in the company of the best (and the cutest) friend of man: the dog. Be careful to equip yourself, you can be very cold.
Observe the northern lights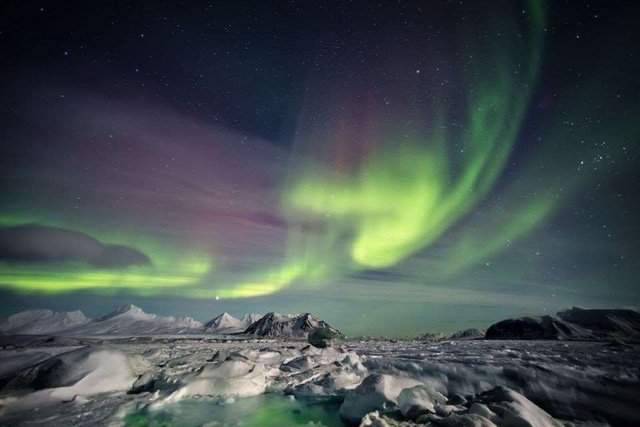 © erectus / 123RF
The ideal time to observe this almost magical phenomenon extends from early September to late March. If you go to Lapland this winter do not miss this extraordinary show.
Fishing on a frozen lake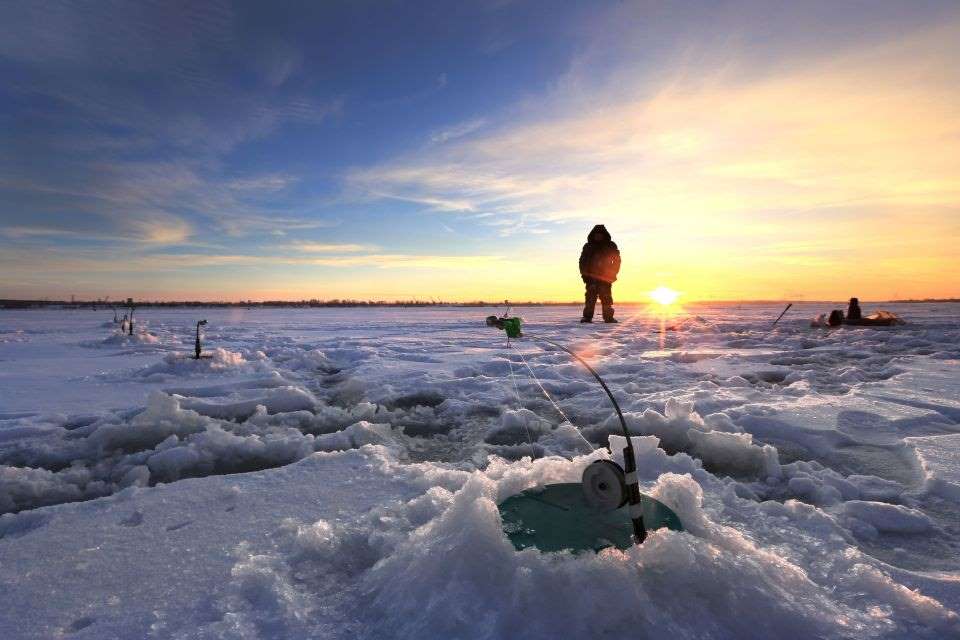 © salman2 / 123RF
Ice fishing is practiced on the ice. You have to drill a hole on the surface of a frozen lake, slip in its hamlet and wait for the fish to bite. An activity for which it will be necessary to be armed with patience.
Visit Santa Claus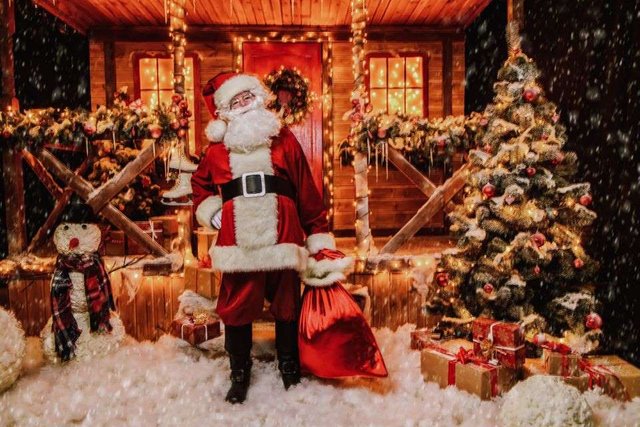 © prometeus / 123RF
Christmas has already passed but the famous Man in red has already begun to prepare the one of 2018! So why not go and say hello to her house in Lapland?
Test the snowmobile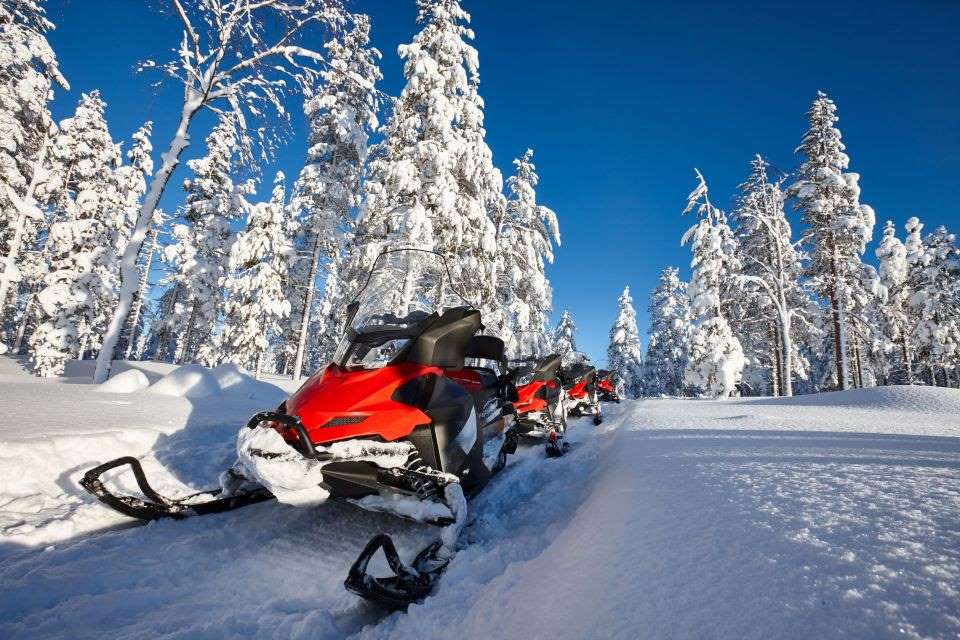 © kobeza / 123RF
Thrill seekers will appreciate this activity. Speed ​​and beautiful landscapes are waiting for you! A good way to discover the vast expanses of Lapland
Relax in the sauna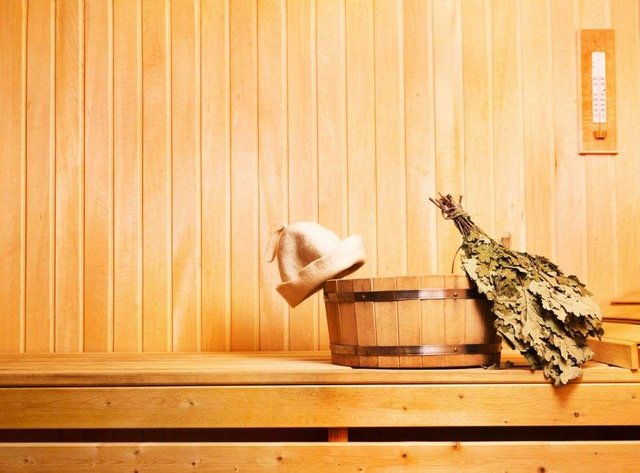 © nitr / 123RF
What's better after a day in the snow and cold than a good sauna? These very heated wooden cabins will offer you a delicious moment of relaxation. For the experience to be as authentic as possible, you have to throw yourself in the snow while leaving the sauna!
Taste the local gastronomy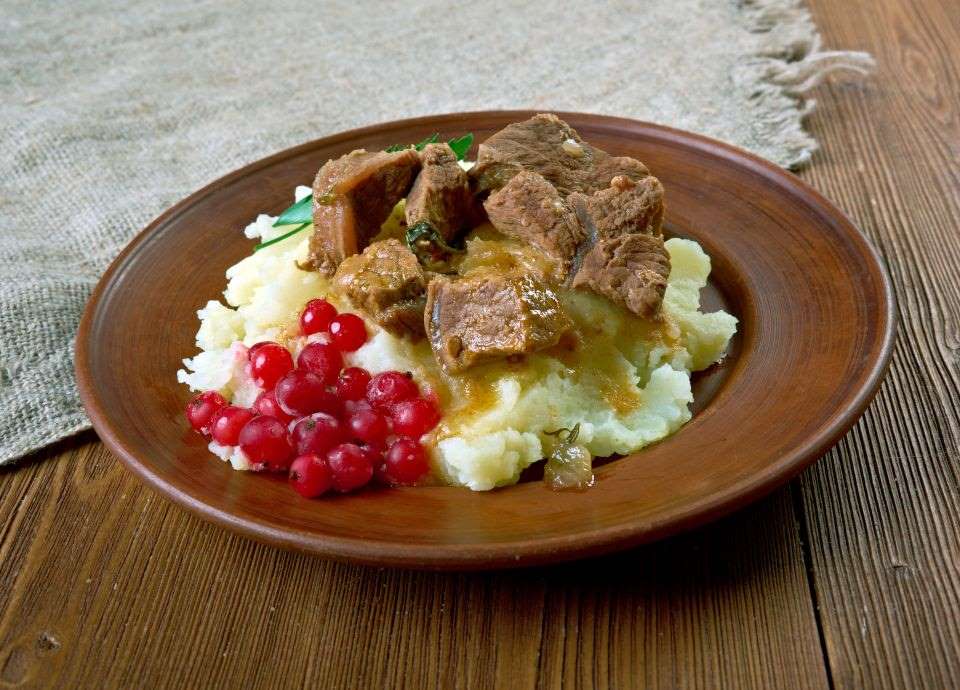 © fanfo / 123RF
Nothing better than a good dish to warm up in the winter! On the menu of your Lappish meal: reindeer meat accompanied by potatoes. For dessert you will have the choice between Joulutortuts (prune sauce puff pastries) and Piporkakuts (dry biscuits with spices). You can even taste meat ... bear!
Hiking on a frozen lake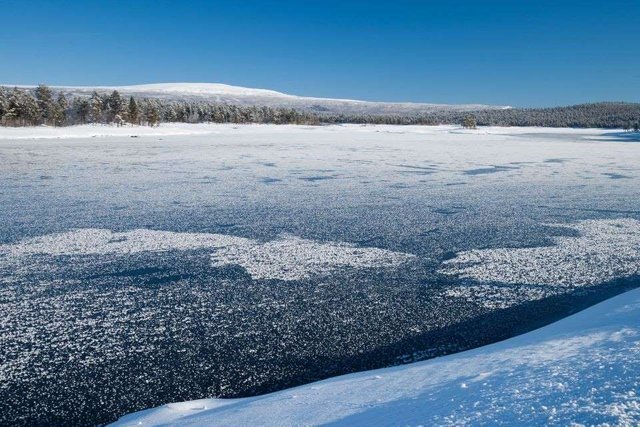 © kuningaskotka/123RF
The lakes petrified by the cold of winter become real roads in Lapland. The radoners can cross them without problem. Watch out for slips!
To go to the north of Europe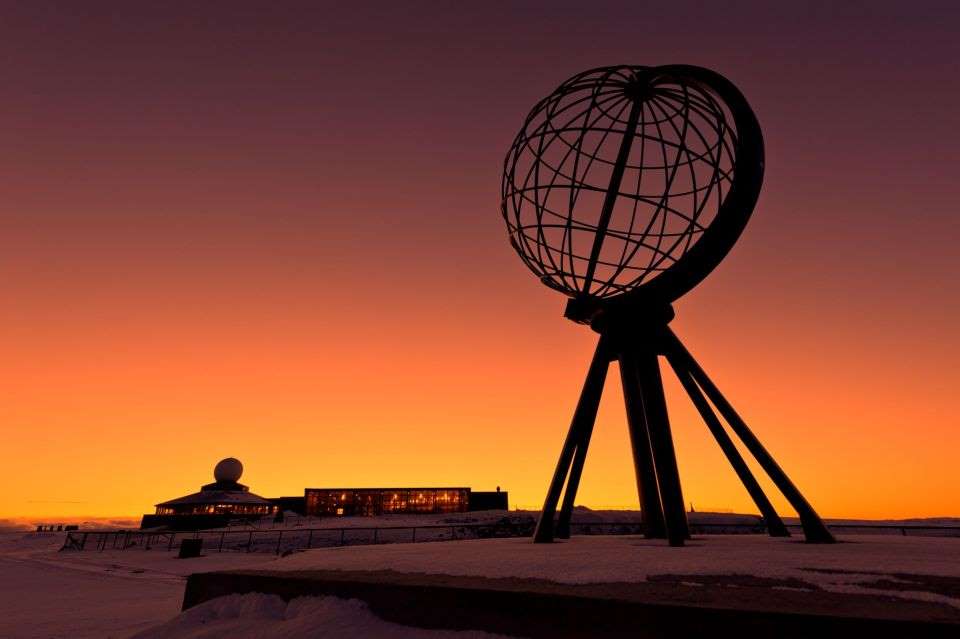 © a41cats / 123RF
The North Cape is the northernmost point of Europe. Further north you will not find! You can go there to admire the giant globe that marks the place.
Visiting the reindeer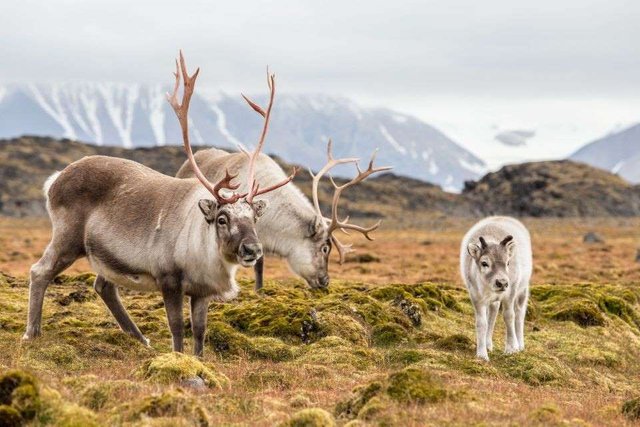 © erectus / 123RF
Reindeers are part of the Lapp landscape. You will surely come across it during your journey so why not go on a photo safari? Accompanied by a guide you will discover these maginfic animals and their environment.
Snowshoeing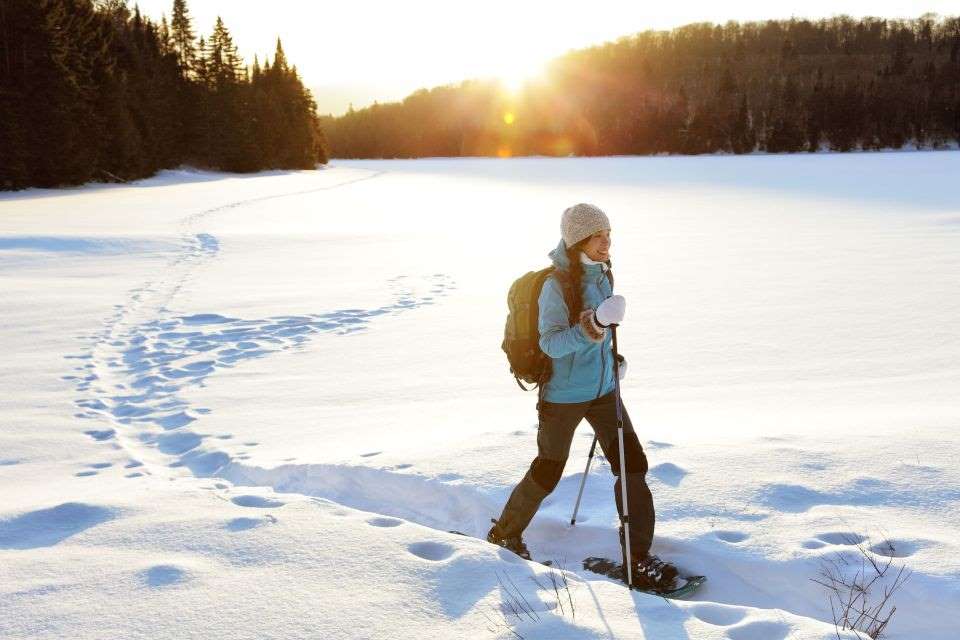 © Maridav / 123RF
Walking in the snow can be hard work. But equipped with rackets this is easier! Trekkers can spend hours exploring the Lappish forests.
Spend a night in a Kota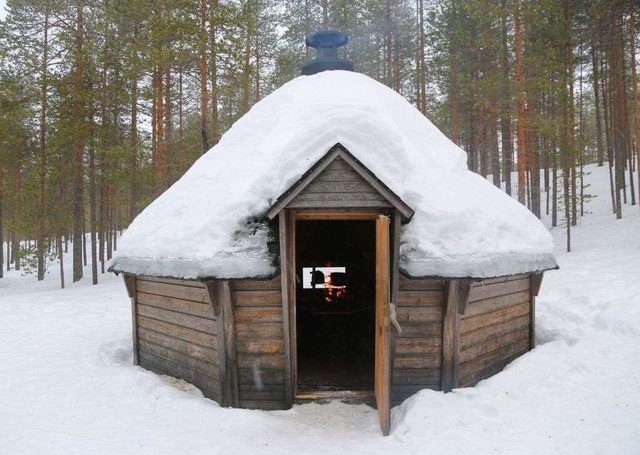 © zhukovsky / 123RF
Kotas are traditional Sami dwellings (the people of Lapland). These round houses made of wood and reindeer skin are excellent refuges to spend the night. You can also choose to spend an evening in a wooden chalet.
An ice-cold bath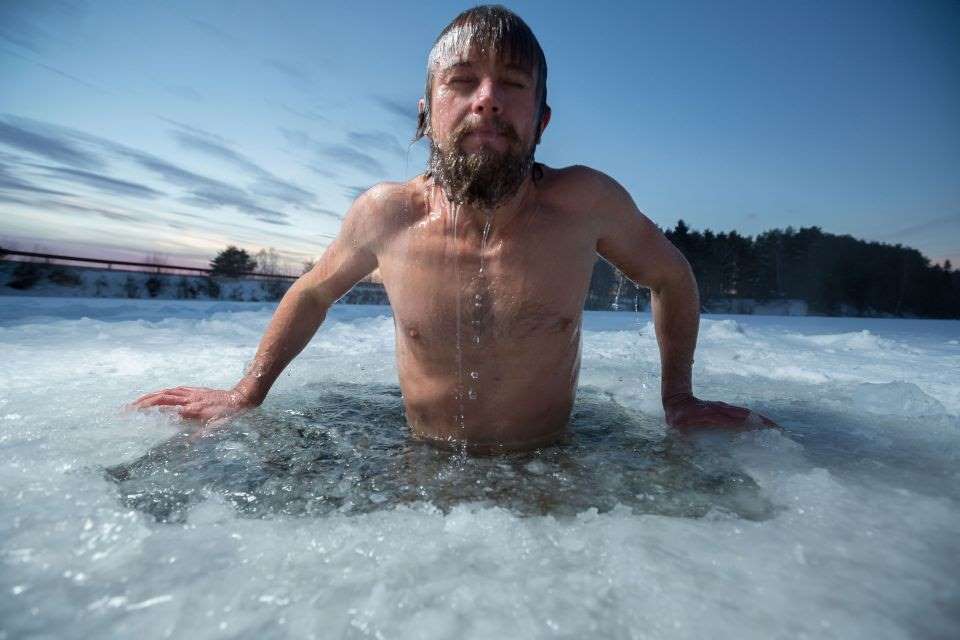 © mihtiander / 123RF
The Lapps are fans of ice-cold swimming. Make a hole on the surface of a frozen lake and jump! This pratqiue is very good for the heart and rheumatism.
Try cross-country skiing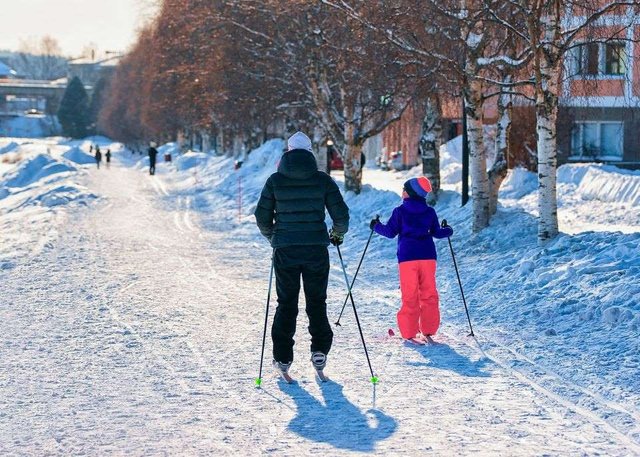 © erix2005 / 123RF
Cross-country skiing is sometimes the easiest means of transport! Even in Rovaniemi, gateway to Lapland and largest city in the region, locals put on their skis to get around the snowy streets.
Walk with reindeer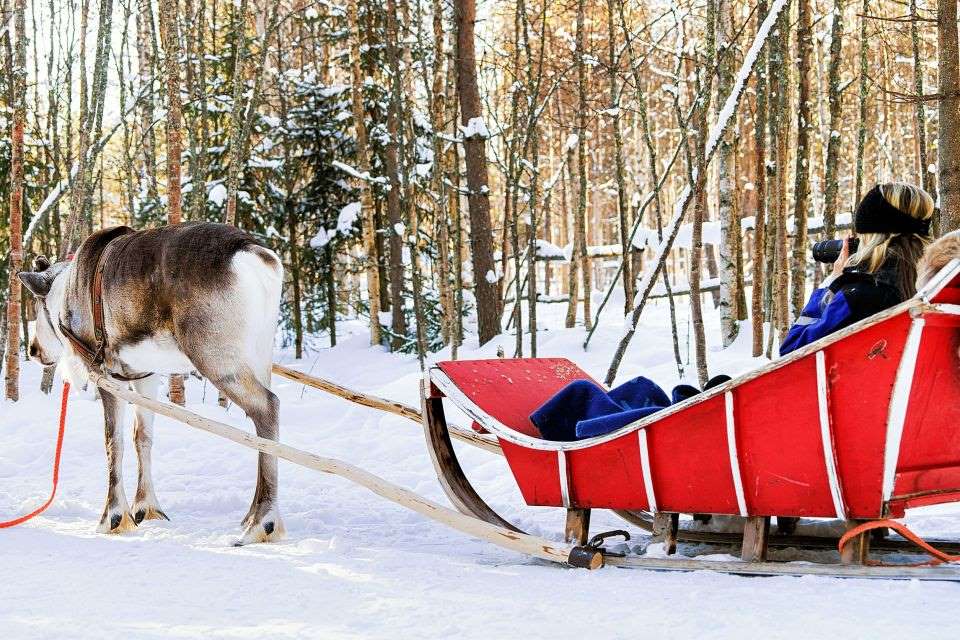 © erix2005 / 123RF
Reindeers are an alternative to sled dogs. These are also the ones that are traditionally used. Ideal to believe in a fairy tale!
Visit the caves of Svalbard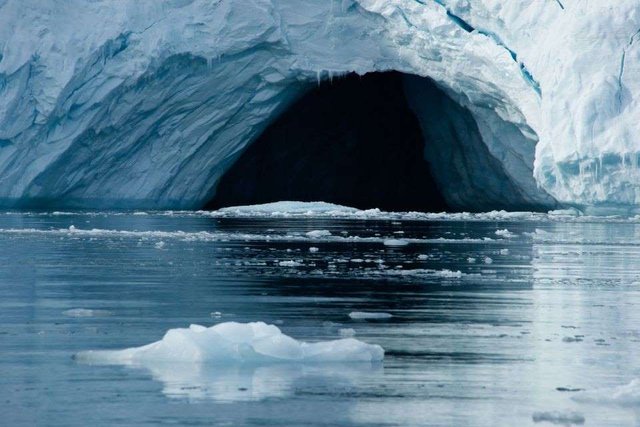 © nickdale / 123RF
Further north is Svalbard, an archipelago midway between Lapland and the North Pole. The frozen coast offers a magnificent cave show to explore. boat trips are organized from Lapland.
Discovered Samis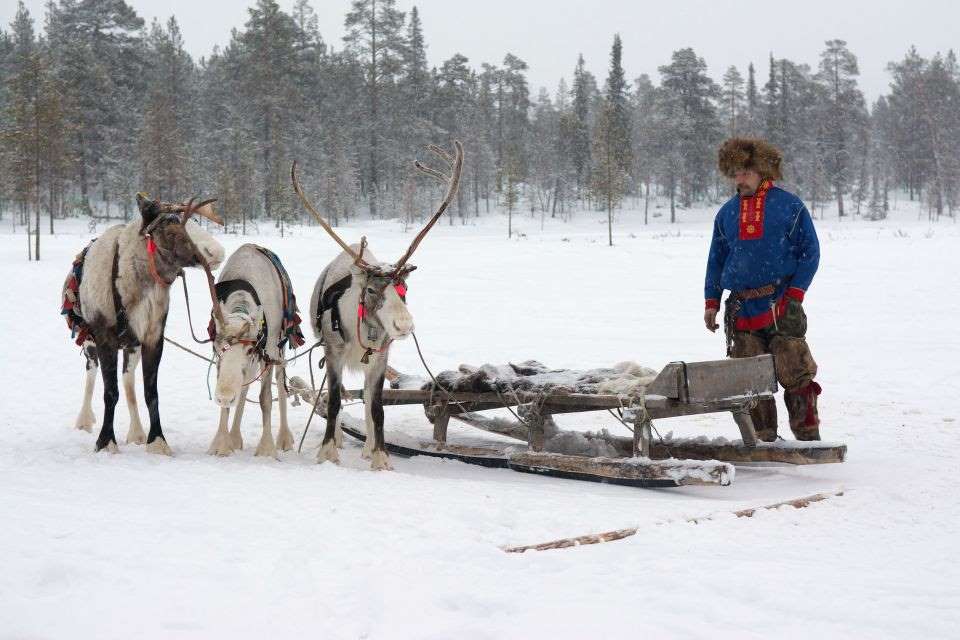 © tanyss / 123RF
A trip to Lapland is also an opportunity to discover the Sami, an indigenous people living in the region since ancient times (and even prehistory according to some historians). They still live from reindeer herding. Several museums are dedicated to their culture. Be careful not to call them Lapps because it means "rag carriers" in Swedish, which is not flattering.
Sleeping in an ice cube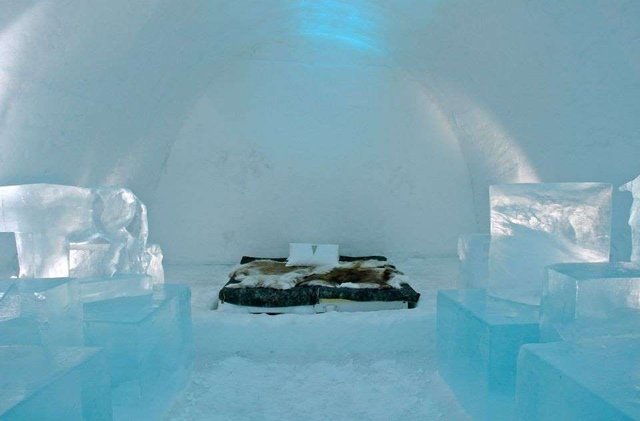 © elisalocci / 123RF
Why not enjoy a trip to one of the coldest regions of the world to sleep in an ice hotel? There are several in Lapland. Warning: the heating works very badly!
Fishing the King Crab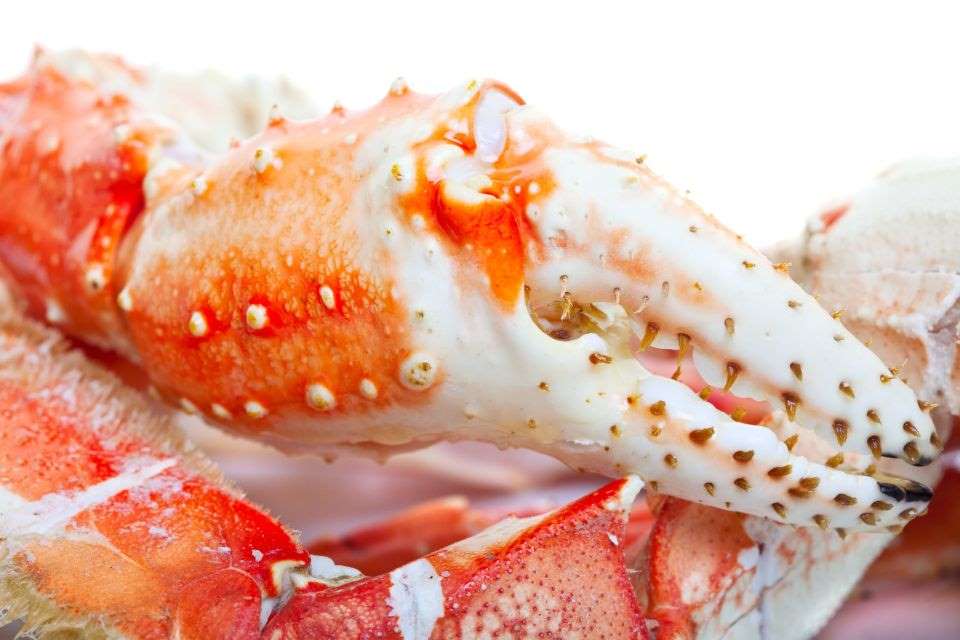 © stevemc / 123RF
This giant crab is sinned on the North Cape side. Outings are organized to fish but also to taste. These crabs are famous for being delicious!
Participate in a reindeer race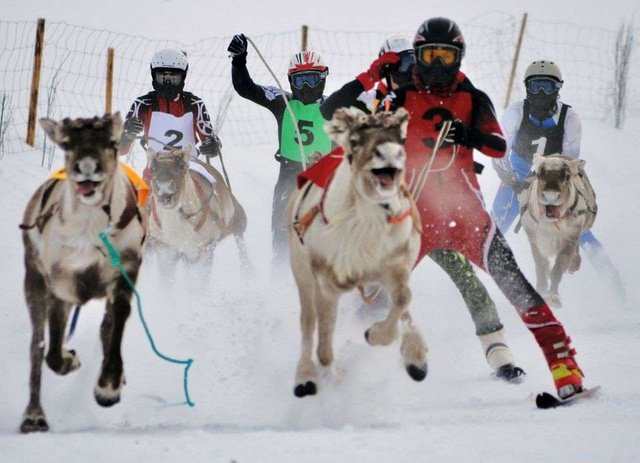 © giladfiskus / 123RF
The principle of these races: the athletes put on their skis before being pulled by reindeer. The goal is of course to arrive first! If you do not want to participate you can at least attend a race. Ambiance guaranteed!