Giving money away in Mexico - Direct to Vendor 5,000 PESOs...
The lady below is holding up her donation given by you to her direct (by looking in my wallet above in right hand top corner). In my wallet you will see transfers of steem to me from other steem account holders. I turn around and prove with picture it went to a good cause. This lady is blind in one eye and was working hard making products on the catholic church stairs in Puerto Vallarta she was extremely happy receiving this donation 1,000 PESO and I am sure it will help her whole family: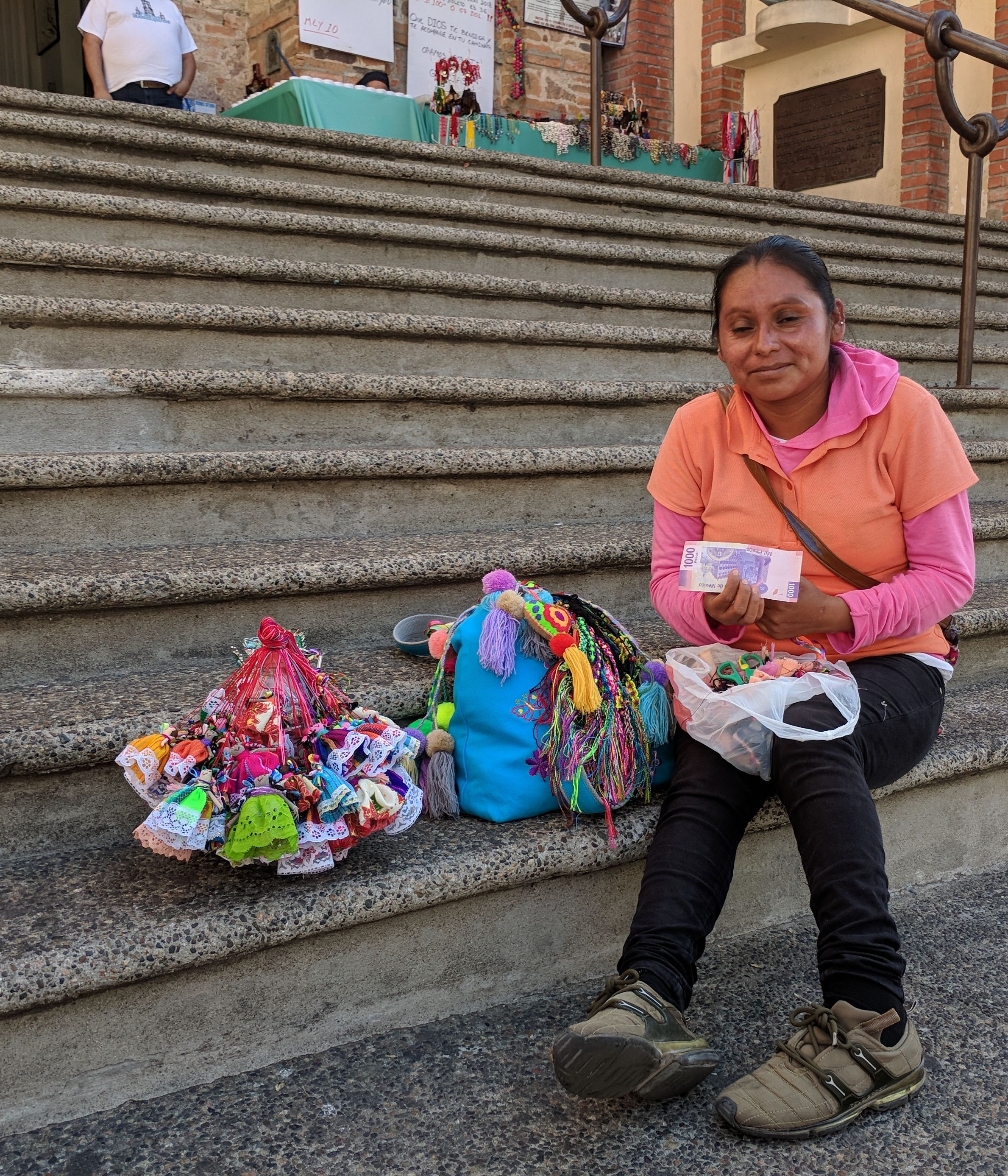 The gentleman below was so proud to have his picture taken and did not ask for anything - he was grateful to receive donation 1,000 PESO: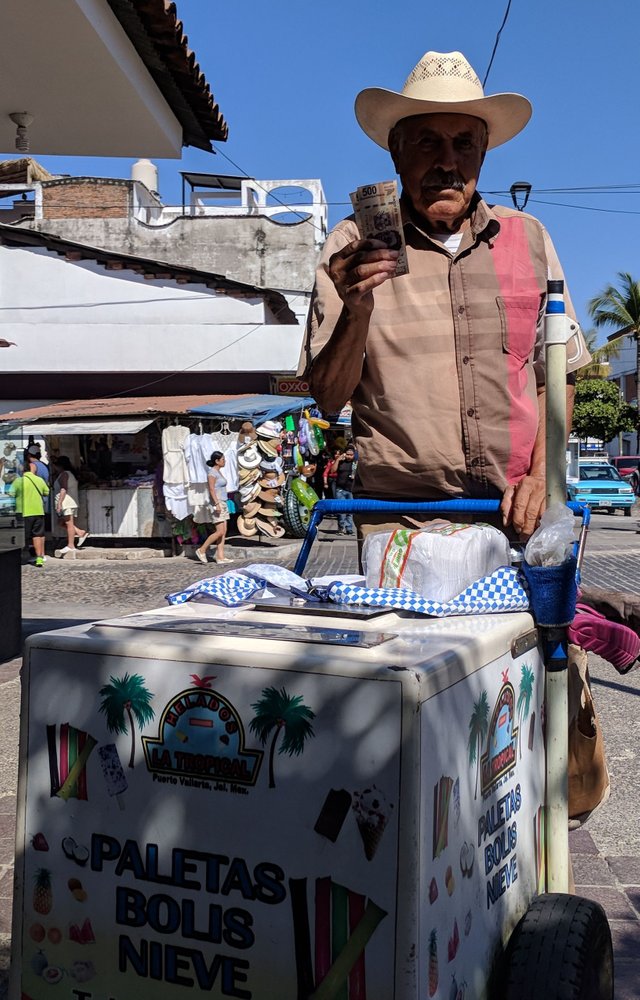 The dude below was having so much fun making hats etc out of plants and gladly said yes to his picture being taken. He was stunned to receive 1,000 PESO donation: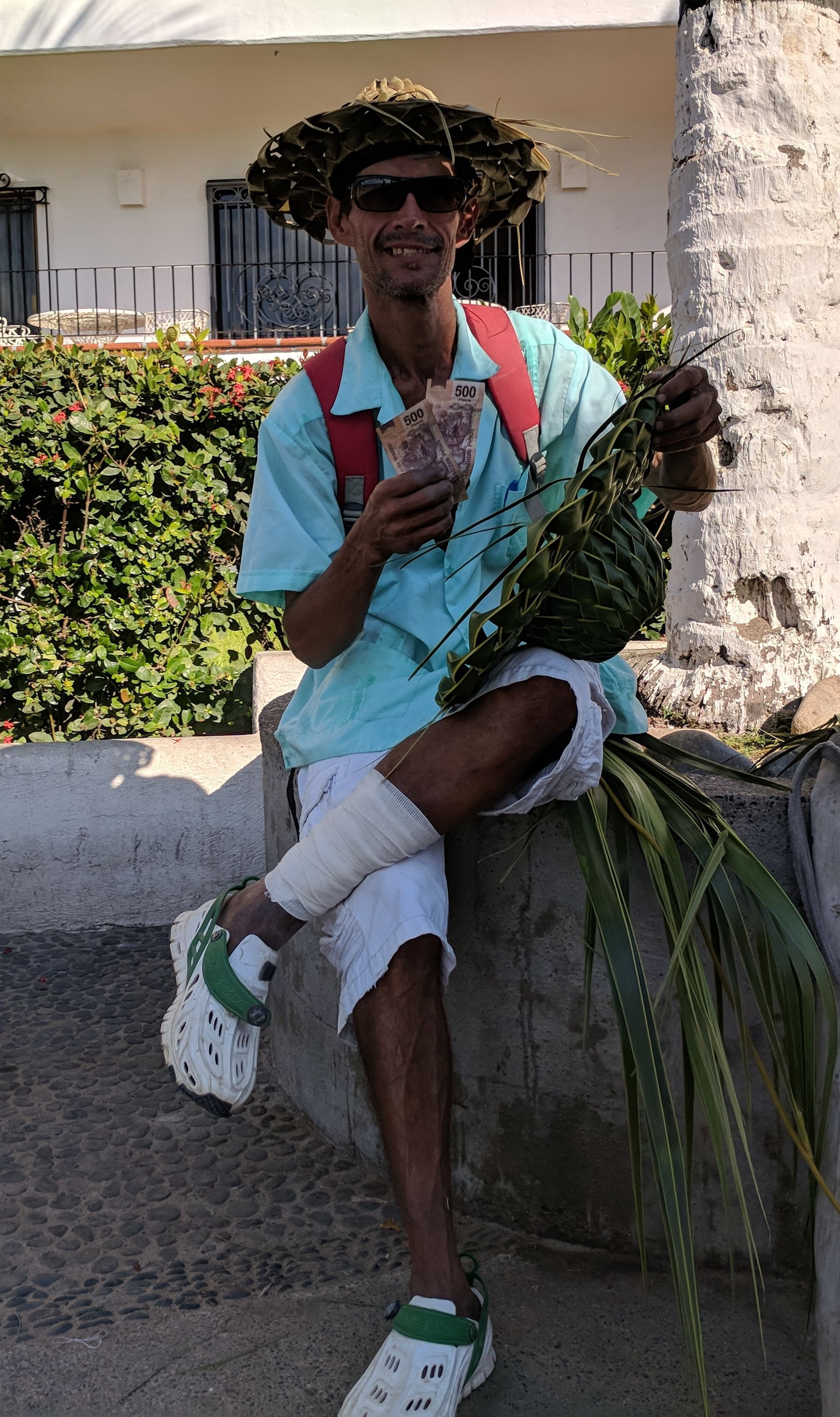 So many hard working vendors extremely proud of their work and happy to show their products - this man almost broke down into tears with his donation 1,000 PESO: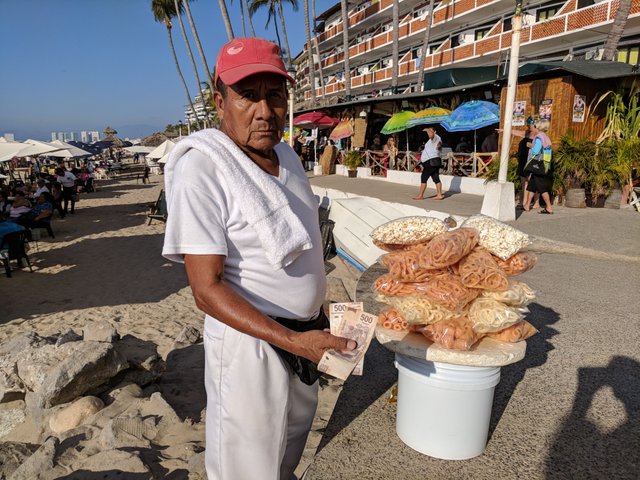 This was a family run business and they were again very proud to show their business off and were stunned to get a donation - a very hard working family run business 1,000 PESOs: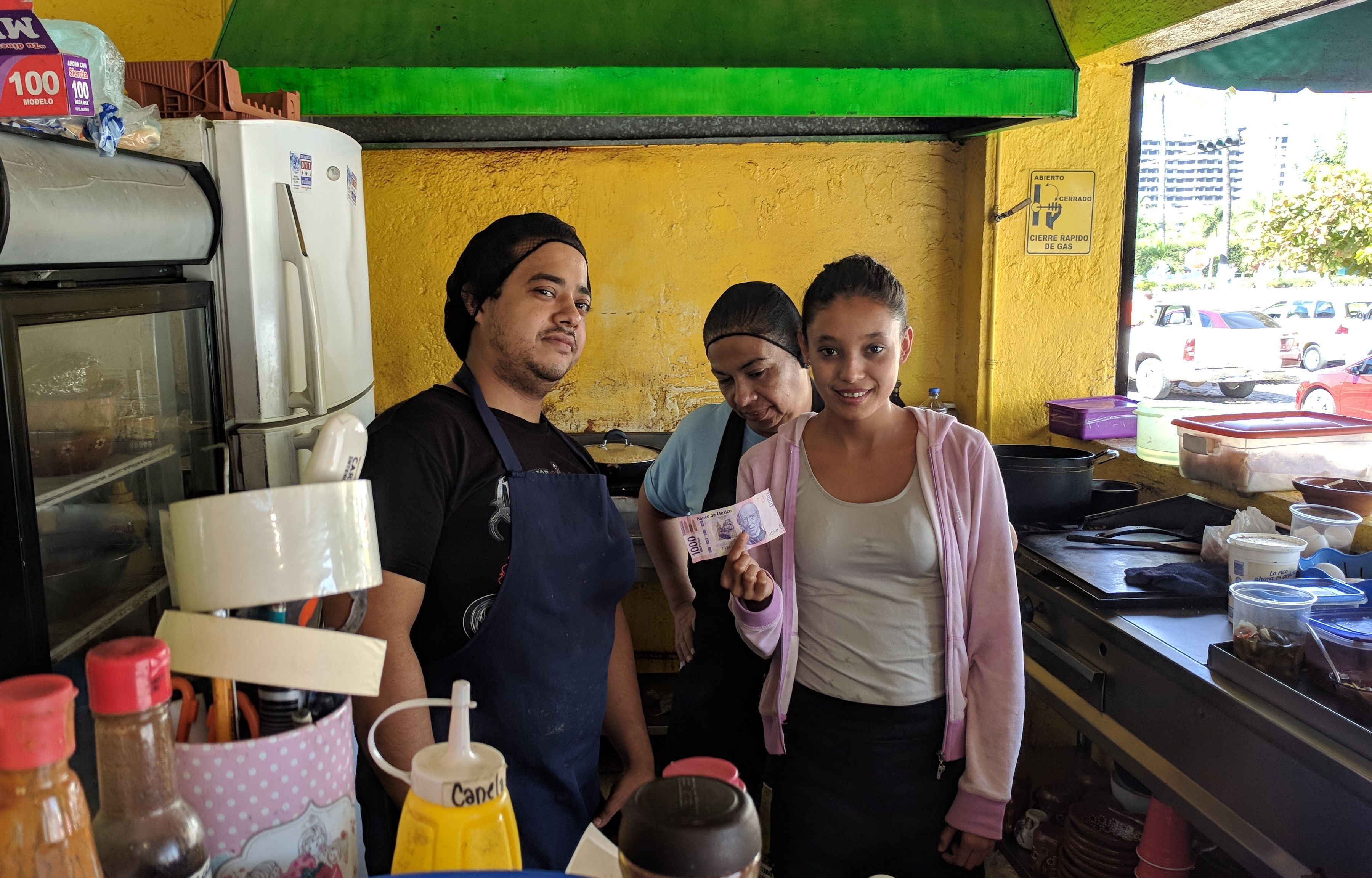 The next few shots are some site seeing you may recognize if you have been here...
THE BLUE SHRIMP IN PUERTO VALLARTA: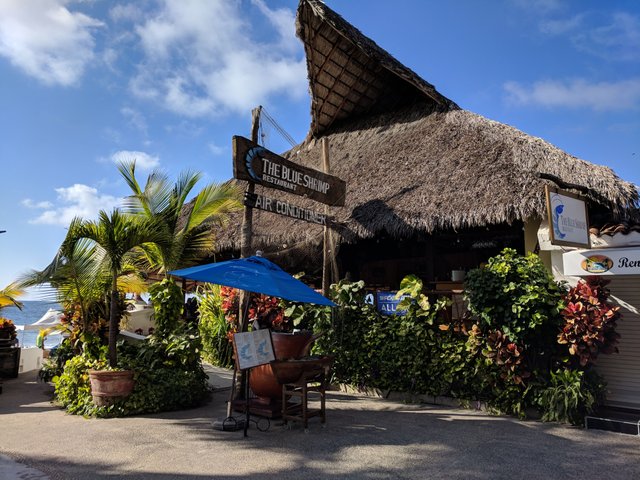 THE GATE BELOW IS TO THE ELIZABETH TAYLOR AND RICHARD BURTON MUSEUM: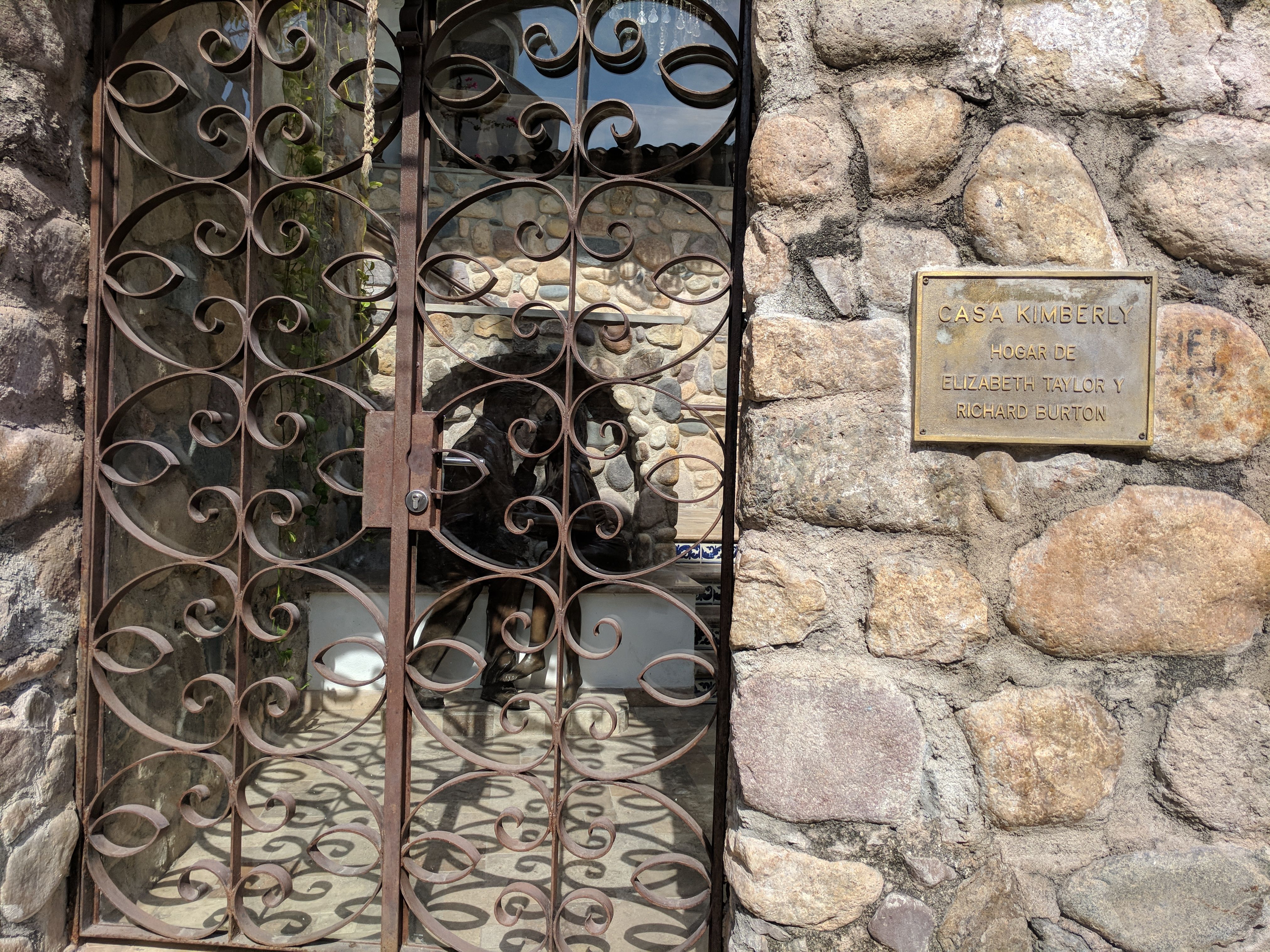 RANDOM SHOT: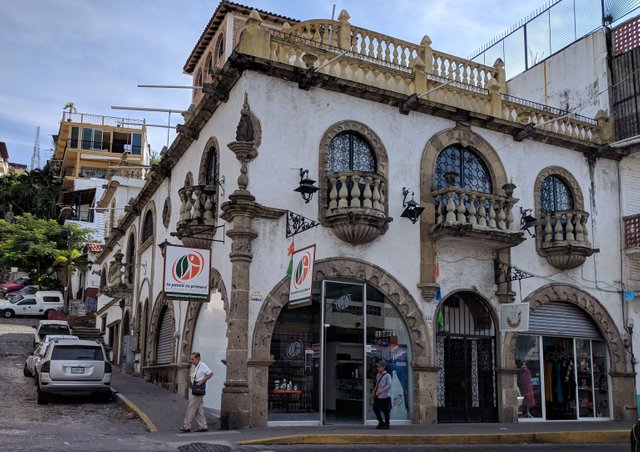 For more of this Direct to Vendor charity read my last few blogs.
I also would like some of my active commenters to police the area. Please do an audit on who is posting more than 3 comments on any one of my blogs. So we can send the spam police after them. They are jamming up the comment section.
Thanks @magx for helping with monitoring donations we probably need a volunteer to keep it up to date: https://maxgerber.com/direct-to-vendor/