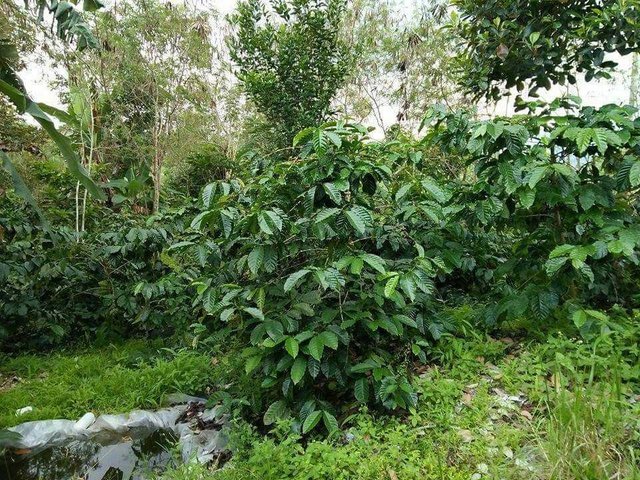 This time my trip visited Takengon, a highland area in Central Aceh district. During the trip, I was pampered with green scenery and cold air. But who would have thought, apparently the view of green is worth millions of Rupiah.
Yes, the green plants are coffee gardens. But not just any coffee, coffee in Takengon or commonly called Gayo coffee is famous in the world. As the name implies, this coffee is managed by Gayo people who are original residents of Takengon.
Did you know, Gayo coffee has been certified Geographical Indication (IG) especially Arabica Coffee. Certificate of Geographical Indication is a sign showing the origin of a good because of geographical, natural, human, or combination. Thus, it produces certain characteristics and qualities in the goods produced (Article 1 PP RI No 51 Year 2007).
That means, this Gayo coffee can only be produced in Takengon and surrounding areas. Amazingly, the enjoyment of Gayo coffee has been recognized by the International. As an Indonesian, I am proud that we have this potential.
I had the opportunity to meet directly with a coffee businessman from Bener Meriah, Haji Yusrin. He manages Cafe Bergendaal Koffie, in Teritit area, Bener Meriah. Previously, Bener Meriah is a part of Central Aceh but has been expanding into Bener Meriah Regency.
My meeting with Haji Yusrin was an unexpected encounter. I got acquainted with a friend on one of the social networks, with the account @Syukritakengon that I called him Mr. Syukri. From him, I learned a lot about Coffee, because as a coffee lover he knew the best taste of coffee. Until finally, I was invited to meet with Pak Haji Yusrin in Koffie Bergendaal.
Previously, I was given a test to feel the difference between coffee that is often drunk in Banda Aceh with coffee in Bergendaal Koffie. I drink Black Coffee without sugar! I, who is not a fan of coffee, should try black coffee served without sugar.
But honestly, after enjoying this Arabica Coffee from Gayo, really can feel the pleasure of coffee!
After that, I was invited to go around by Haji Yusrin to know more coffee. He is happy to give us a description of coffee. He owns his own coffee garden and manages the coffee until it becomes a delicious Bergendaal coffee.
The name Bergendaal Koffie also has its own history. Bergendaal comes from the Dutch language which means Hill and Valley, So this Koffie Bergendaal can be interpreted as Coffee that comes from the Hill and Gayo Valley.
According to him, in fact the name was once used by the Dutch company that once existed there and has been registered as a trademark as well as Gayo Coffee. That's how we do, often our potential is claimed to be a patent of others, but fortunately we already have Geography Indication which means can not be produced elsewhere, other than in that place.
From Haji Yusrin, I learned the types of coffee beans. Apparently not as easy as I imagine, there are many types of coffee beans here begin to green, yellow, black, arabica, robusta and the most so prima donna currently luwak coffee.
Kopi Luwak also turns out to have its kind, natural Luwak and Luwak cattle. He said, the taste of civet coffee is naturally more stable than the livestock, in addition to the natural it is eaten arabica coffee of choice and experiencing a natural process unlike mongoose is reared.
Luwak was also not just any mongoose that can produce civet coffee. Only the mongoose has a black muzzle and a white muzzle that can produce the best coffee. No wonder, why civet coffee is expensive.
I asked Haji Yusrin why he was interested in coffee business? He said, "This great potential that we have, it is appropriate that we utilize optimally, we appreciate what we have so that later others can appreciate us,"
It was nice to meet people like Mr. Shukri and Haji Yusrin, he is one of those who is aware of his potential. In my opinion, by optimizing its potential also includes the way we are grateful for the blessings given. Hopefully this Gayo Coffee can be the pride of the Indonesian Nation.