1,000 Followers – THANK YOU!!!
I've truly been blessed with the overwhelming amount of support & kindness the platform and its users have shown me.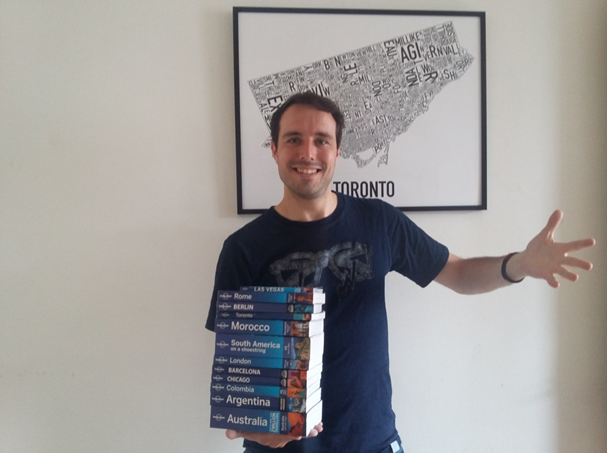 Where do I start? There are so many people to thank and so many nice people I met due to this platform since I started nine months ago, my baby really grew!
Like most members of this unique community I was not an investor and started at zero, with almost no computer experience.
Those who've been following me from the start know I almost quit one more than one occasion.
My goal to use my blog as a one-stop spot for travel junkies to share tips, tricks and stories in order to help people around the world and create a trusted network of travelers, did not succeed at all in the beginning. But I am very happy that I still put in the work, because by now I am really enjoying the platform and if you ask me it did not reach its full potential by far.
So to everybody who second guesses the decision on still putting in the time and content, just keep going!!
For the people who don't me and my account yet; here is my introduction post and the introduction of NBA Basketball to my blog as well.
https://steemit.com/introduceyourself/@heyitshaas/hello-steemit-i-m-bringing-the-world-to-the-blockchain
https://steemit.com/sports/@heyitshaas/introducing-my-account-upgrade-bringing-nba-basketball-to-the-blockchain
As mentioned there are so many people I would like to thank! Are you ready for my Steemit favorites!
Mentors @theywillkillyou and @world5list
Let's face it, if it was not because of this guys I would for sure never knew Steemit exists. I told my close friends Angelo and Rene is was struggling since I was back in Amsterdam an missed connecting with travel-minded people, that advised me to start blogging on the platform and are really helping me out with whatever they can! Thanks so much guys!
Make sure to check there accounts, there goal is to convert people from YouTube to Steemit and they have around 2 million subscribers on YouTube together.
Posting great content on the platform so make sure to stop by, Crypto's and interviews they got you covered!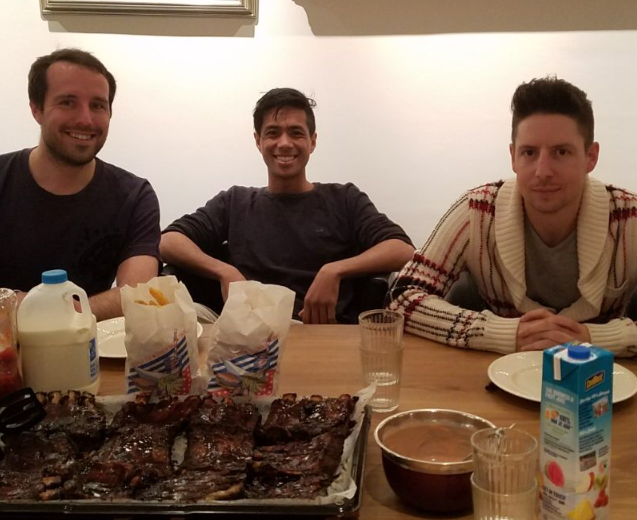 "me @theywillkillyou and the always happy @world5list haha, great ribs to!
Travelers
As mentioned for me it's all about traveling. Travel as much as you can! Since my first day on Steemit I looked for travel minded people to connect to and I am very happy to present to you my favorite travel account on the platform! I also saw many promising travelers quit on the platform so please everybody keep going and put in the work.
@world-travel-pro
Just read his name and that's all you need to know! This guy is a true legend and I am very happy I found his account right when I started posting. Dan will take you all over the world, with great tips, ticks, videos and pictures, I am very happy for him, the last months his account really blew up and you could say he is a full-time blogger now all to make sure you are not missing out! He has over 11 years of travel experience and more than 11 years of stories and post still waiting for you!
Hopefully we can meet up soon!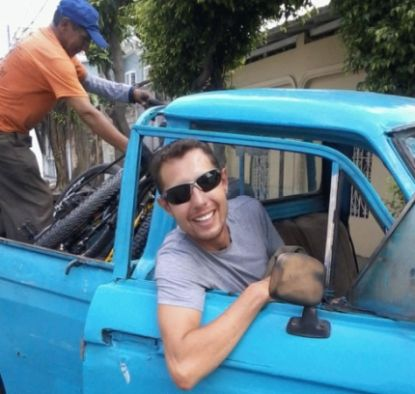 @joythewanderer
I am following Joy for months now and she never disappoints! She I upbeat, energetic and even if she is not travelling she shares with you great post if her daily life. I am very impressed by how the posts of Joy look always, she really puts in the time and effort. Just see for yourself!
From Asia to the Balkan, from Iran to Brussels Joy will take you there! Great reputation score and Steemfest 2 attendee.
@liflorence
Just a great travel account! A friend of Joy and someone who puts in the time and effort for sure! I really enjoy her posts and hope her account will keep growing. This loyal Steemian is posting multiple times a week and shares stories from all over the world as well.
Thanks for reading my posts and up voting them from time to time, lets connect with more travelers and grow the platform together.
@intrepidsurfer
I just recently found his account but he lives a lifestyle I really like and respect. Just follow him to find out what he brings to the table.
The thing I like best about him, he uses the money he gets by your upvotes to plant trees! By now he planted over 30 trees and he keeps on going! Keep it up, buddy.
Photography
There also are some great photography accounts on the platform, that I really enjoy and by now connected with as well.
What's better then travel-minded photography? Nothing right! Here's my way of thanking the people that really make the platform come to live.
@juliank
A fellow Dutchie, Crypto believer, outdoors lover and household photography name on Steemit!
I had the pleasure of meeting him and talk about traveling, he was the first person I interviewed for my travel interview series.
Really nice guy and a big presence on the platform that helps out many photographers by giving tips and giving away STD to help them grow.
Here is the interview with him;
https://steemit.com/travel/@heyitshaas/1-travel-interview-series-juliank-6800-followers-haas-interviews
@jpphotography
Traveller, adventurer and photographer. He is sharing great pictures and posts from all the destinations he went to. Like me he is trying to connect fellow travelers and he did so by founding and curating @travelfeed. His goal is to help all travel accounts and make sure they grow by exposure! Thanks for doing that!
Food
My biggest secret? I can't really cook! But I must say I found myself some great accounts about food! Everybody loves food and I know I told it's all about traveling to me, but these people make me travel the world with great dishes from all over the globe.
@Offoodandart , @chefsteve and @cookwith us
If you want to see the most wonderful food recipes with your own eyes make sure to follow both! And if you are a food lover yourself or just ae confident enough to share your recipes as well ,make sure to participate in the contest they host @cookwithus. Enjoy, learn and win STD!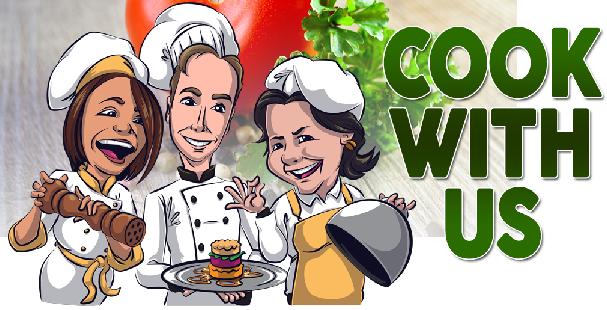 Lifestyle
Some more of my Steemit friends I want to thank for their support the last moths and people that really bring something to the platform.
@suerisue
She is sharing her daily life with you and gives you great lifestyle tips and tricks, really enjoyable to read and it makes you think about how you can be the you! She comes out with very fun post a few times a week. So don't miss out!
@jedau
A very early Steemit adopter sharing his stories from July 2016 he is a solver of problems and teller of stories, so something interesting for everybody! Make sure to have a look at his account.
He really helped me here on Steemit, thanks for the support!
Sports
I am a big sports fan myself! Just went to California to watch some NBA games and no matter where I go even if I don't understand the sport I will always try to visit the local teams.
There are some accounts I enjoy following and they have great value to the Sports minded people on Steemit.
Yankee-statman
Is one of my favorites, if you like Baseball make sure to follow him! I don't know enough to post about this sport, but this gentlemen sure does! As a bonus for following him you will be able to learn more about the Markets (Crypto, Elements and stocks) with easy to read understandable posts he will give some more insight in what's going on and his exportations.
There are so many more people to thank! It's not that I forgot about you, soon I will post about my favorite travel accounts on Steemit again like I did before:
@holm @susanne @surfermarly @dannytravels @budgetbucketlist @alexcote @travelgirl
https://steemit.com/travel/@heyitshaas/my-travel-dream-team-introduction
https://steemit.com/travel/@heyitshaas/my-travel-dream-team-new-additions-introduction
Again THANKS THANKS AND THANKS I really like the fact that I enjoy blogging so much! This platform is just so unique and I looking forward to all the posts coming my way and maybe even meeting up with some off you!
I will soon post part2 to celebrate my 1000 followers! With my experiences and goals on the platform in order to chase the next 1000!