Food Adventures 6 : London Pubs
I visited London… Of course I ate at pubs…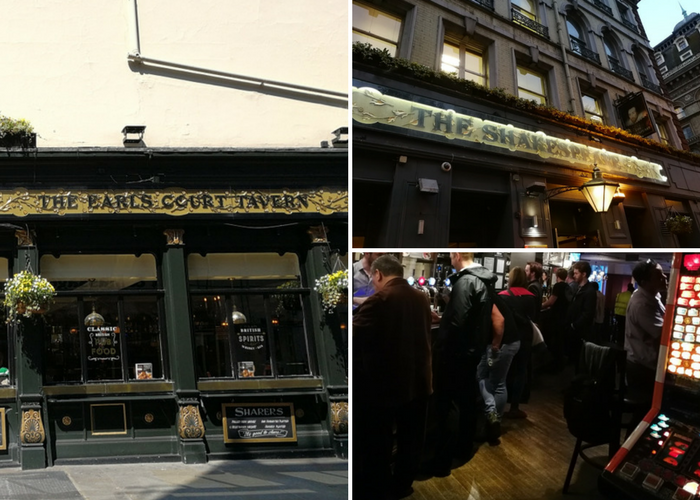 Pubs are places that British socialize, drink , play a game once in a while, watch football and eat.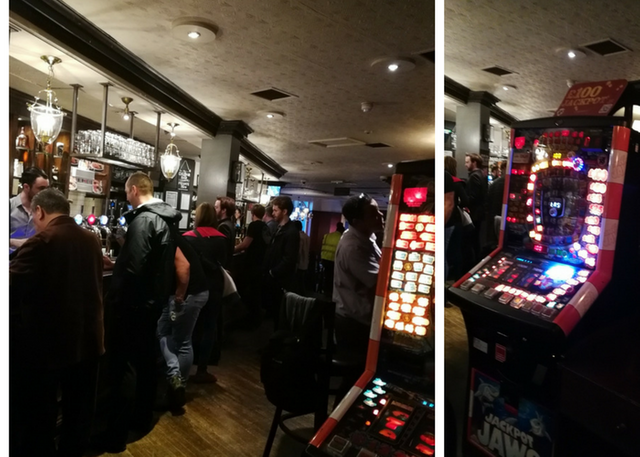 The first pub I visited was "Shakespeare", which is located next to Victoria station. Have you ever noticed that every underground has a station called Victoria? Even Athens has one.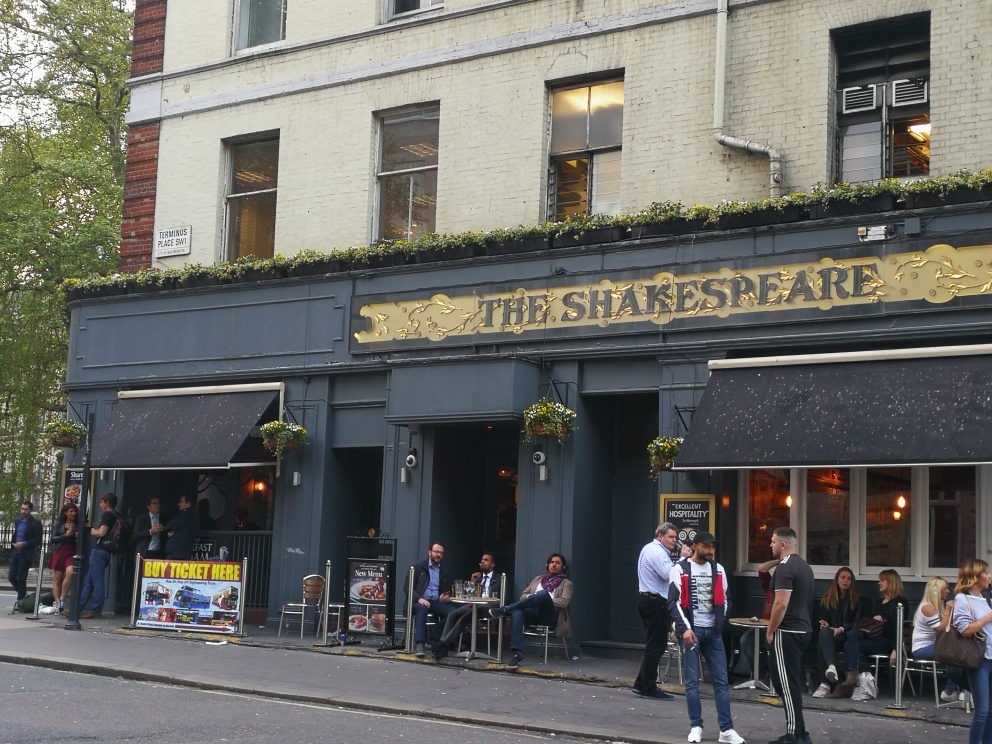 Back to the pub. I arrived at London quite late in the evening and I was hungry. Saw this pub and thought it would be too touristy since it is next to the station, but after counselling with my stomach we decided to give it a try. Indeed it was touristy but saw many local people and this is usually a good thing.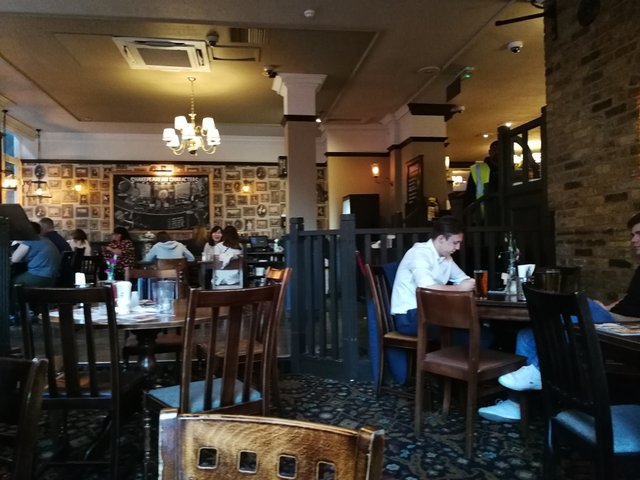 I ordered a "Stake and Ruddles Ale Pie". The catalogue describes it as prime British beef in a rich ale gravy ( sauce ) encased in short crust pastry. They served a small jug of that gravy to dip things into it. They also served boiled vegetables and mashed potatoes. Finally, I got a small pint of Foster's which is nothing to really talk about.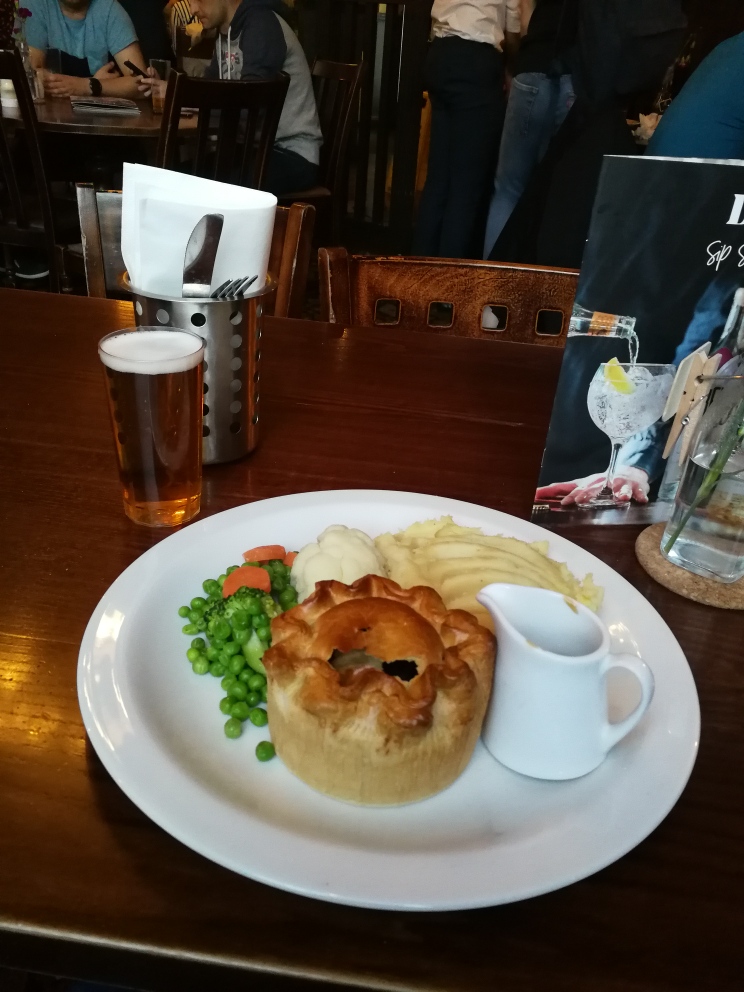 Generally the food reminded me the old Domino's ad. "Hot and fresh …" . Never said tasty or high quality. More or less that was it. The mashed potatoes were made from powder, it was like eating plastic without any particular flavor. The vegetable were ok. The ale sauce was salty and had a quite bitter aftertaste, but I liked it.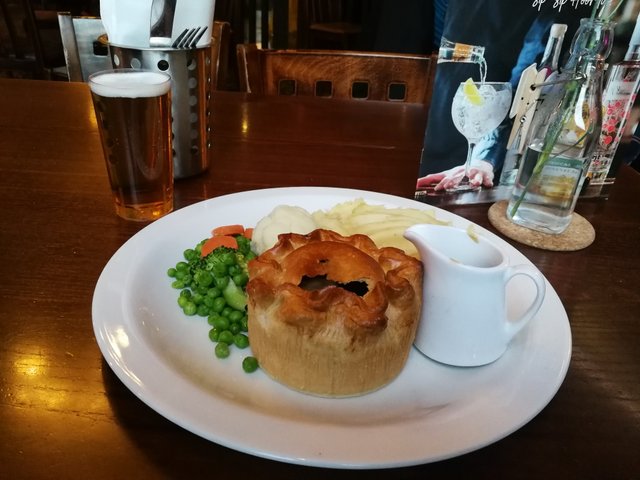 The pastry of the pie was cooked right and it was crunchy.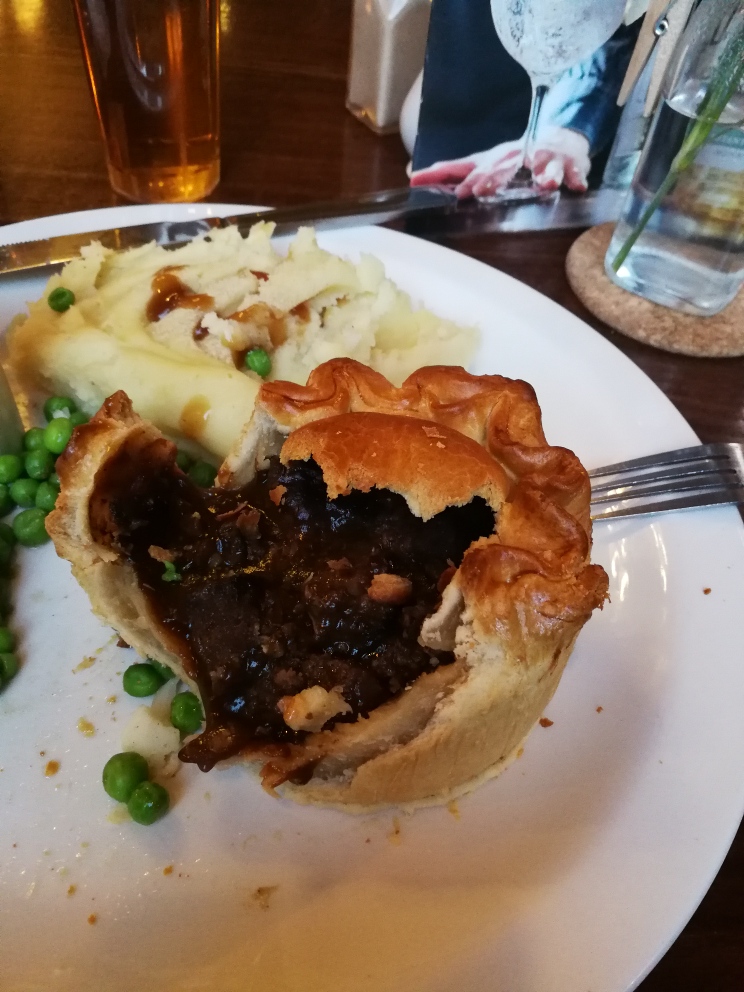 The meat was ok , even though I am sure England has better beef to offer.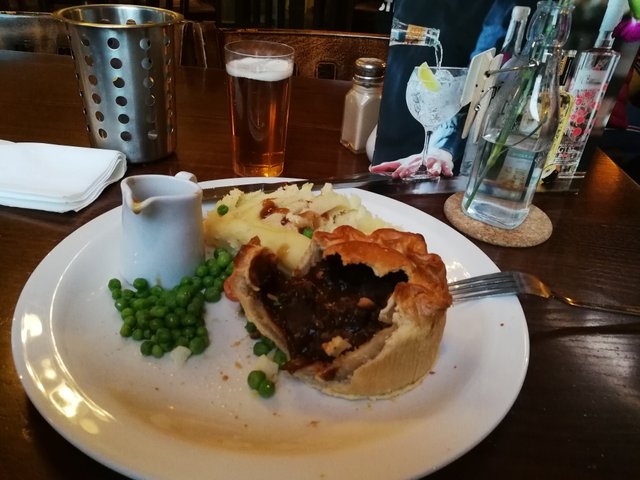 Overall it was just an above average meal.
After a couple of days I went to a pub near Earl's Court station called "The Earl's Court Tavern" . Who would have guessed the name…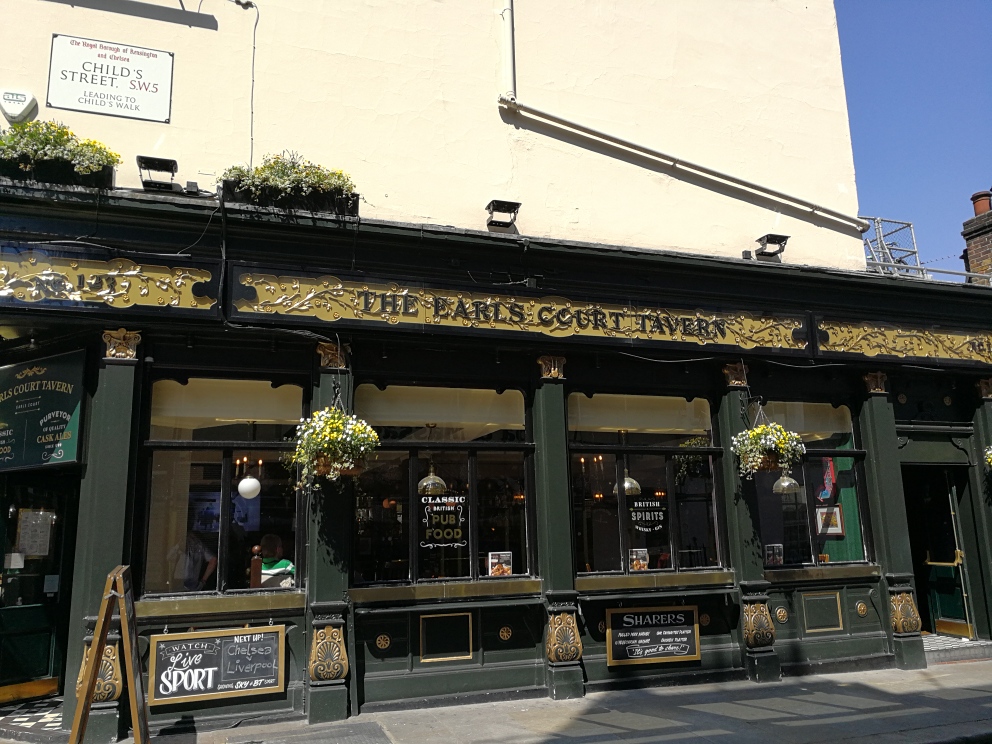 It was Sunday and there was a football (soccer) match on the telly, but the teams involved didn't draw much attention from the people that were there, even though they ordered beers and occasionally looked at the screens.
I ordered "Hunter's Chicken", which is grilled chicken breast topped with cheddar and BBQ sauce. It was served with onion rings ( two in number ) , chips ( French fries ) and coleslaw salad. In Greece, this salad is called Kipourou ( farmer's salad ).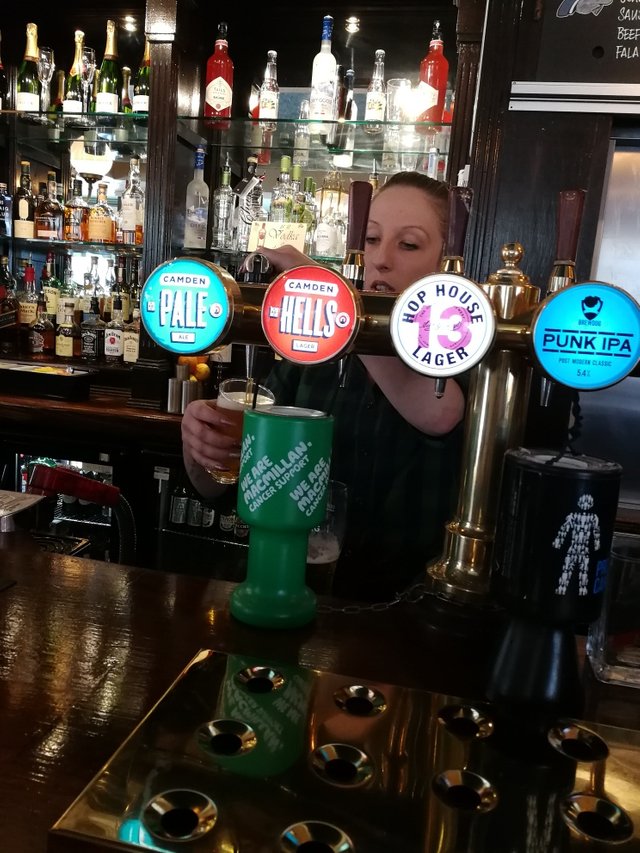 I also took a small pint of Camden Pale Ale. Let me start from the beer. It was excellent. Strong taste and strong smell. You could smell it halfway before it reached your mouth. Golden body with a small disappearing white head. Refreshing, fruity and bitter. Loved it.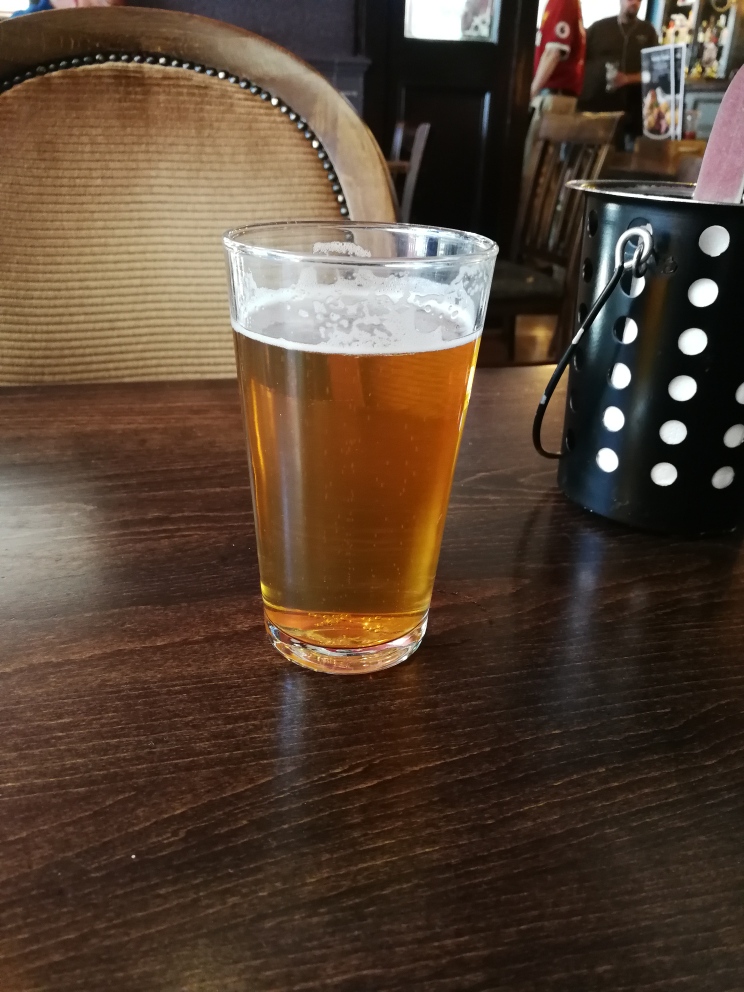 And the food was very good.
Coleslaw salad was typical, nothing to brag about. Fresh vegetables were ok and onion rings were acceptable.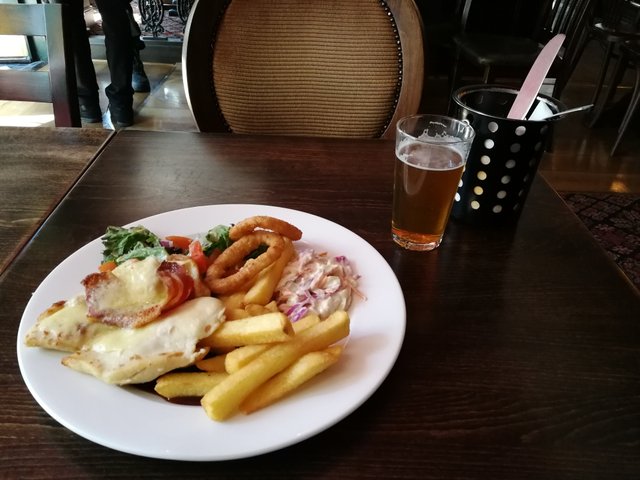 The fries were very good. Although, obviously pre-fried they were large, golden and crunchy. If you gonna have pre-made food at least get good quality.
I was impressed by the chicken. Perfectly cooked tender and juicy. It kept all its flavor and it was one of the best chicken breast I've ever had.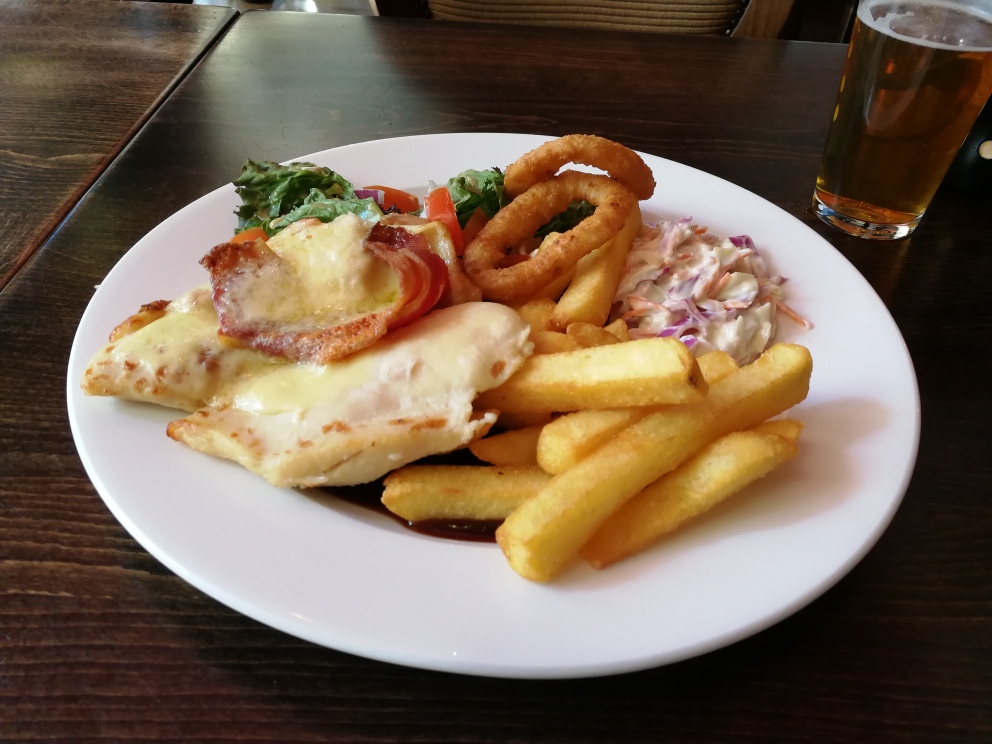 And one more thing… English bacon is exceptional. I could eat British bacon and ham and nothing else for the rest of my life. Great stuff …
That were my London Pubs Food Adventure. Before closing I noticed something and I am curious to find out. In both pubs they had the exactly same food catalogue. I am not sure if I happen to choose two pubs operated by the same company or if anything else is going on. If anyone knows let me know , too.
And until the next food adventure…
Be Healthy, Smile and Steem.