A Trip to Malam Jabba (Swat, Pakistan)
Pakistan is insanely beautiful and contains outrageously amazing natural beauty. It is specially true when you are in the northern part of the country which is full of mountains, trees and landscapes.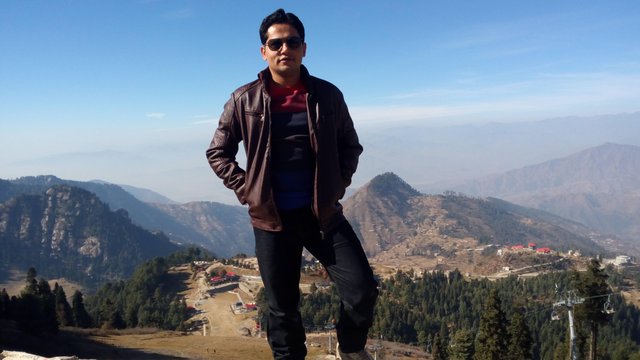 District Swat (pronounced Swaat, not SWAT; the well known special group) is located in the Northern province of Khyber Pakhtunkhaw, Pakistan. It is full of scenic beauty and Malam Jabba is just one point of attraction on the list. There are many others but this post is strictly about Malam Jabba.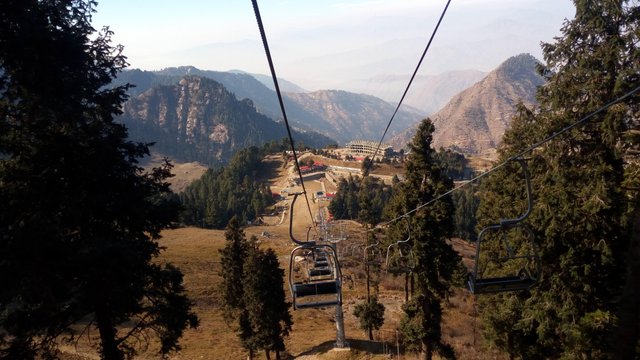 Captured while the upward journey, this is one of the best experiences ever; the chairlift. Malam Jabba has a fantastic chairlift which starts from the valley way down there in the image and takes to the top of the steep mountain. The picture I posted first is from the top of the mountain and that's why I seem to be (and am) above the surrounding peaks.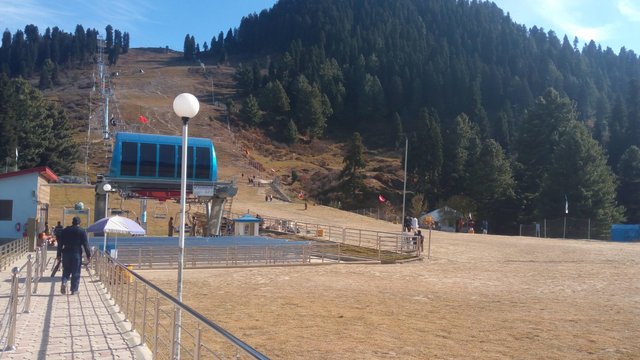 This is the ground where the chairlift journey starts from. The brown ground of November is not what this place always looks like. The ground and the slope is specially leveled and prepared for winter season when there's ice everywhere. In the winters, there's a huge skiing festival at this very palce. I think a visual image will explain it better.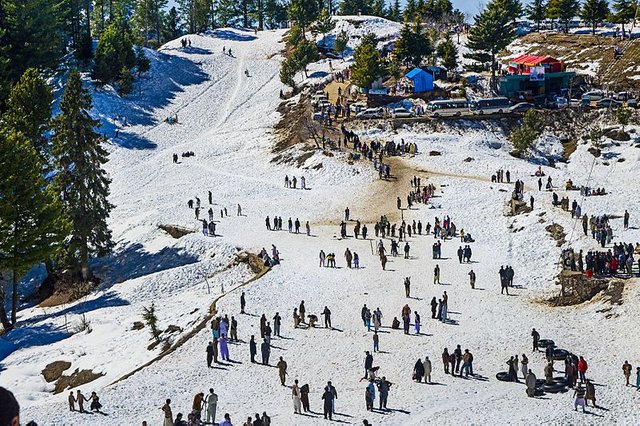 I am not lucky enough yet to go in winters but the atmosphere is amazing (you can see from the picture and add to it the stories the local people told me and my friends). The best thing about Malam Jabba was the ride in that chairlift. It was my first time in a chairlift so I particularly enjoyed it thoroughly.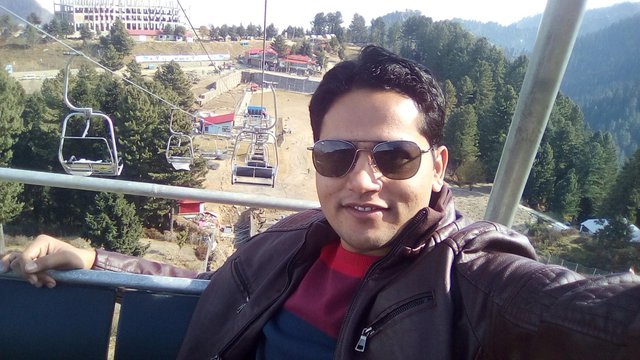 Let me take you through some exotic images captured during my visit. I hope you will love these images.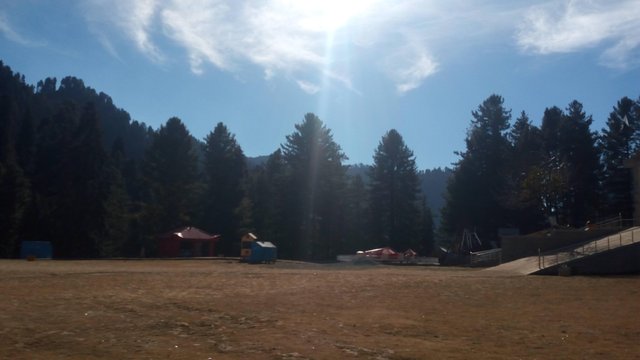 This is one of my favorite captures from the three day trip to Swat. How beautiful it is to see the rays penetrate the clouds like that!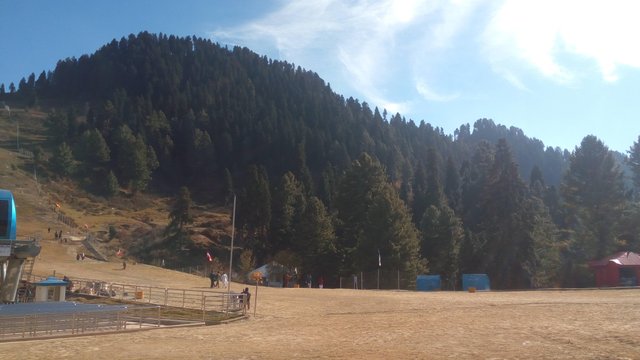 The adjacent mountain with its beautiful lofty trees.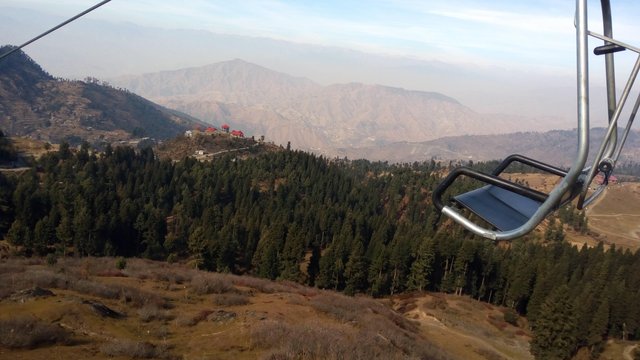 An empty chairlift seat passing by.
Now, let me glide through the exquisite scenes that I was able to capture from the lovely spot of Malam Jabba.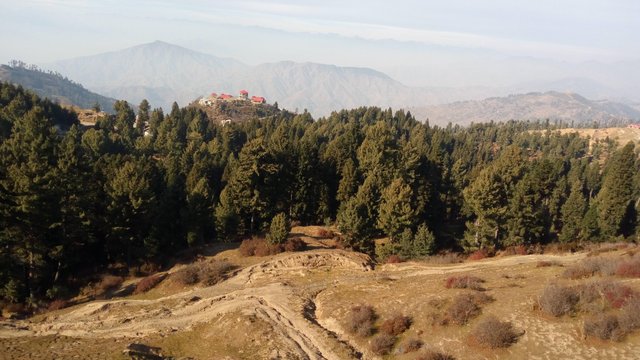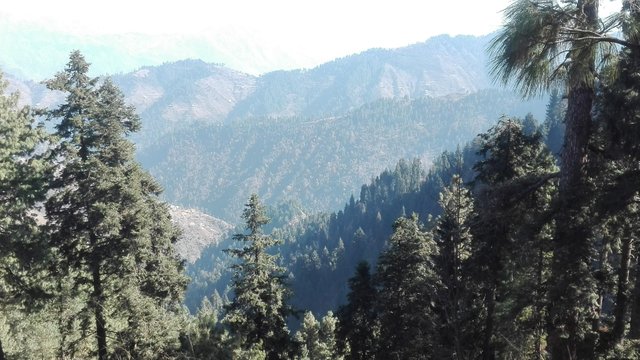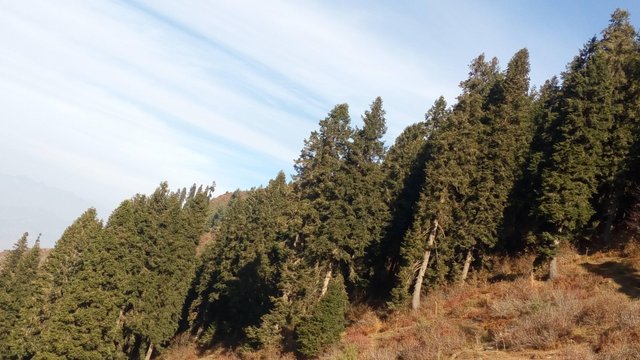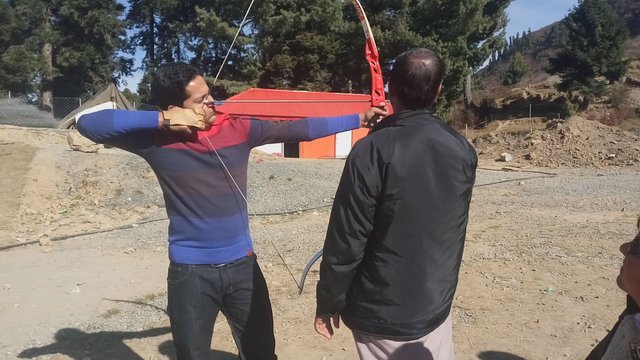 The last picture is from the little archery spot in Malam Jabba. It was my second experience with archery and I think I can do well in it. I like the sport, specially the focus required to hit the target.
That's it for the journey through Malam Jabba. I hope you liked seeing the pictures. Pakistan, as opposed to the media coverage, is full of beauty and peace. There are numerous spots which are worth a visit.
Now, it's your turn.
Do you like to travel?
Do you take pictures when you visit a beautiful place?
If you could take just one person with you to Malam Jabba, who would it be?
Waiting for your comments because the best interaction happens in that amazing space.