Delicious Persimmons and Date Plums (The Fruits from Swat, Pakistan)
The response has been tremendous on the last two posts in which Malam Jabba and Bahrain were covered with pictures. Amazing people from all over the world were surprised to see the striking beauty of Pakistan. This post is a bit unique because it doesn't discuss any particular place.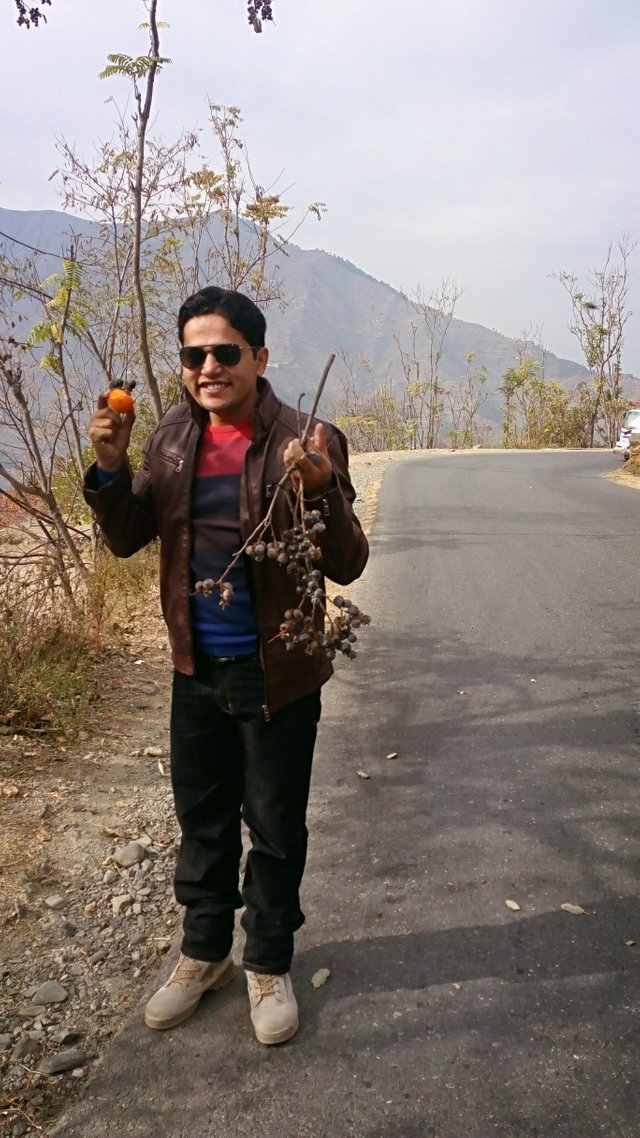 When I went to Swat, I didn't know that I will be surprised so pleasantly by the flora of that area. That I will come to know that...
There is nothing dry about my favorite dry fruit.
The fruit I always considered to be Japanese was in fact locally available.
Date plums are available in dry form so I always considered them to be a part of the dry fruit family; until I saw them on a tree and ate a fresh bunch of them. I didn't know their exact name in English because we always called them Malook.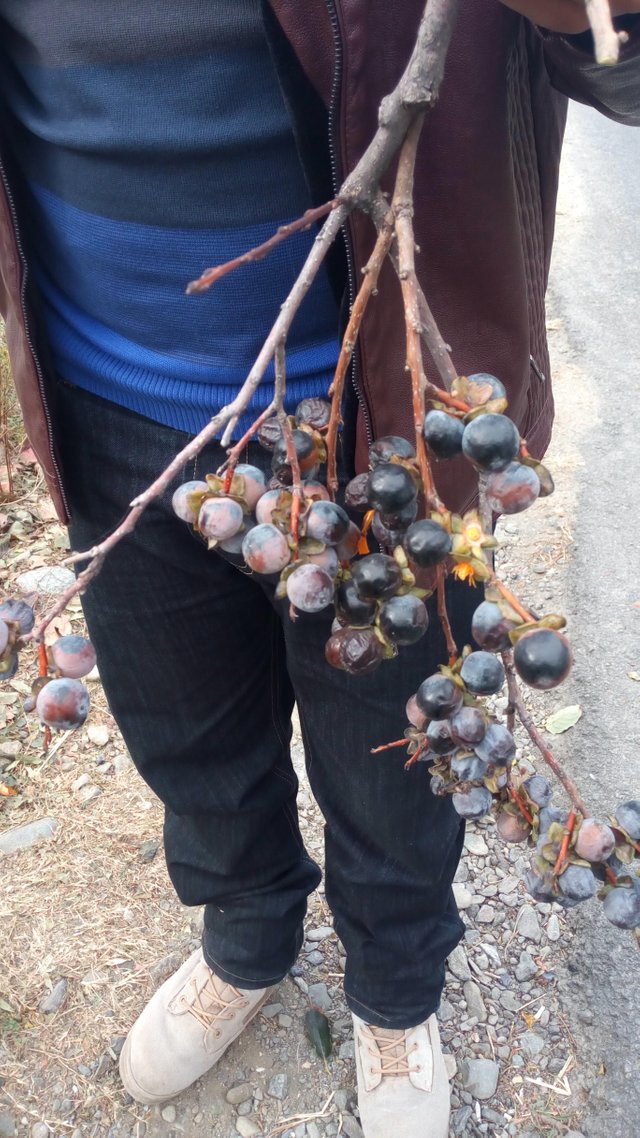 Quite a similar story of persimmons in my life because I never knew their name. We always called them "Japanese Fruit" and never knew about their existence in Pakistan. Going to Swat broke the deadlock for me.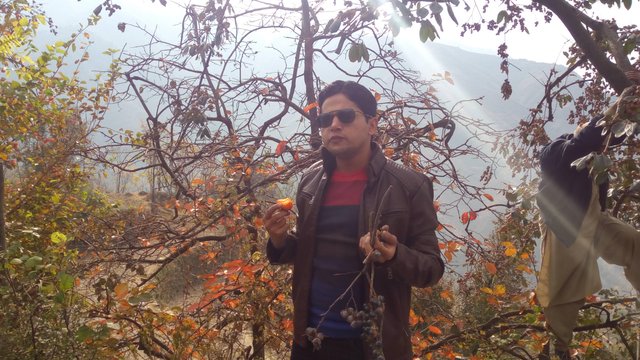 I ate quite a few Date Plums, plucking them from the roadside trees often owned by the local sweet people. They were more than welcoming in allowing us to taste the wonderful fruit of nature. Our driver and guide was a local person. Locals are so hospitable that they keep you away from danger even if they have to face that danger for us. That's what our guide did for us.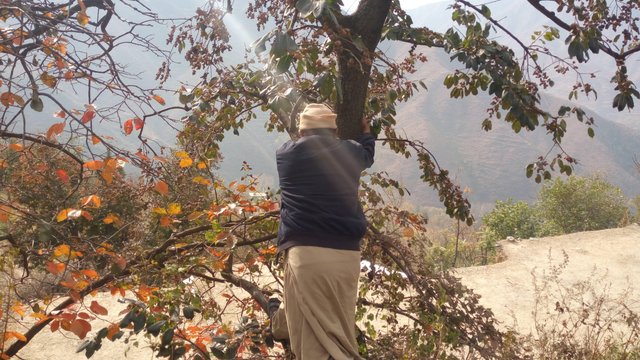 Date Plums are so named because they taste something between dates and plums. The fruit is naturally sweet and contains quite a few seeds for its size.
It's scientific is Diospyros Lotus.
It has antioxidant effects and can be good for diabetes.
It is also thought to be an anticancer agent.
With such wonderful properties, it deserves to be consumed more. Since my childhood, I have always eaten it in dry form. Thanks to my trip to where its trees are, I was able to get a good taste of fresh-from-the-tree date plums.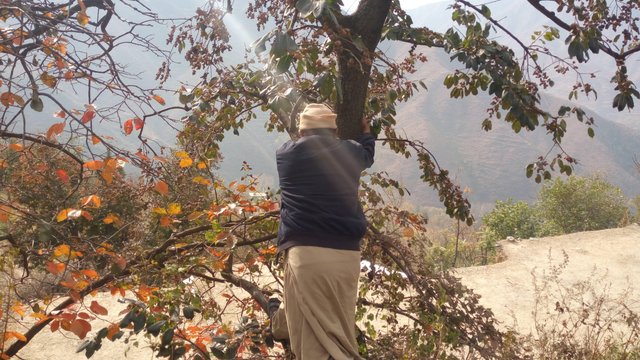 I presume that Persimmons are more popular than their close friends; Date Plums. The fact that Persimmons are also called Japanese Fruit indicates how popular the fruit is in Japan. However, the real origin of this sweet fruit is the Himalayas region of Pakistan and India. That's why I was able to grab a few from the trees. Scientific name of persimmons is Diospyros Kaki.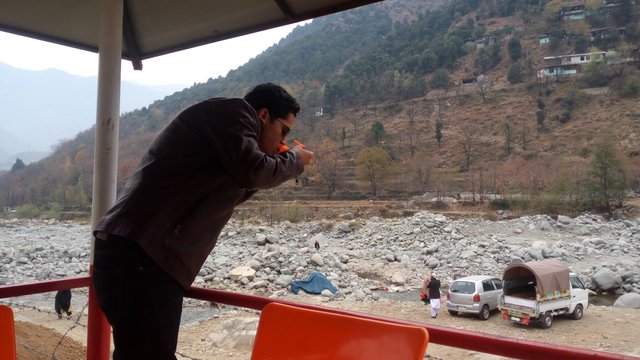 Interestingly, there were two types of Persimmons that I ate. One had bigger size whereas other ones were smaller. Both were sweet like anything!
Let me share some amazing pictures to show you the original source of good looking persimmons.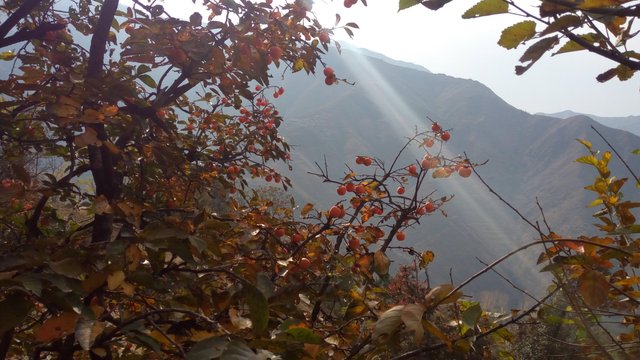 The first ones we ate were from the roadside tree belonging to local people. They were small in size and relatively hard (not too soft). Our driver and guide was kind enough to climb the tree and get us some fresh red persimmons.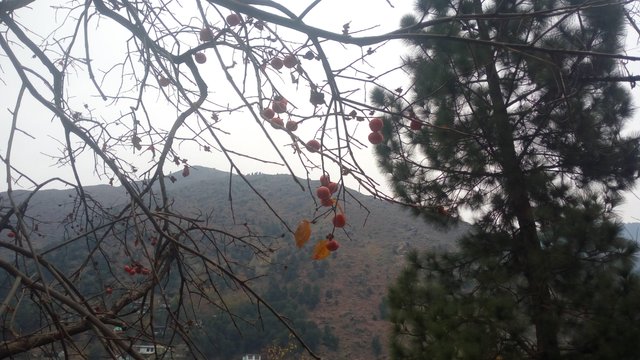 The second ones were from a tree located in a hotel near River Swat. We stopped by for some fish meal and found the only tree having big red persimmons. Our guide climbed the tree again despite me insisting to do it myself. He told me that I was a guest in his area so he won't let me be in a dangerous situation. People are genuinely sweet in that part of the world!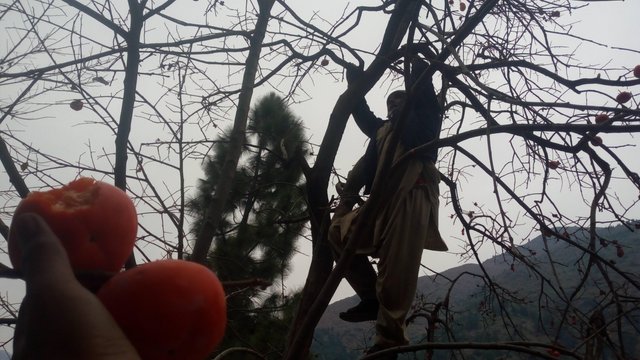 Here are some more images for you to be a virtual part of my experiences. I hope you like it.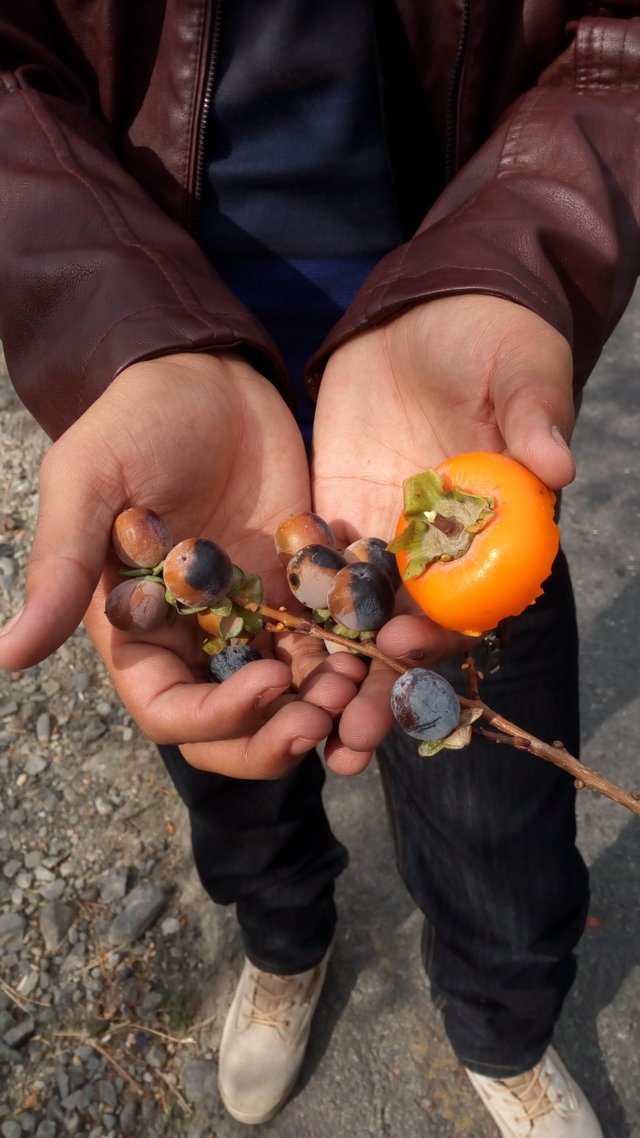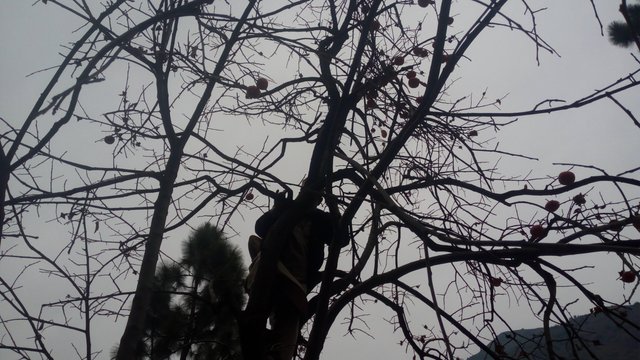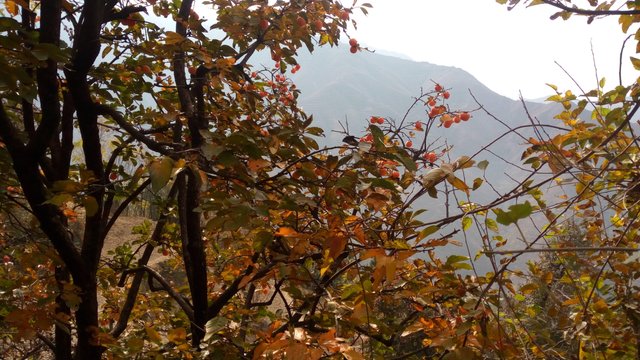 That's it for the experience of eating fresh date plums and persimmons from the trees. I hope you liked seeing the pictures. Pakistan, as opposed to the media coverage, is full of beauty, peace and natural flora. There are numerous spots which are worth a visit and the unique things make the journey worthwhile.
Now, it's your turn.
Do you like to travel and experience new things?
Do you take pictures when you visit a beautiful place?
Did you know about persimmons and date plums before reading this post?
Waiting for your comments because the best interaction happens in that amazing space. Do share your wonderful views. Thank you.
This post was created and published using @esteemapp by @good-karma.