Glamping When It's Already Autumn in UK
Invited to join a group of friends with their families for a couple of days get-away outside London, i never thought of saying NO as I usually join them almost in every occasion. The last time was staying in a caravan off the coast of Devon. This time, i presumed to be by the beach in Suffolk. As it was glamping, i thought of cozy and cocooned with probably an electric fireplace most especially in the evenings.
Feeling excited, we didn't mind the almost 2 hours drive to the north-east of England, a very flat countryside. Leaving the gloomy London, we have hopes that it might just be a bit brighter in that part for a couple of days at least.
Or so we hoped.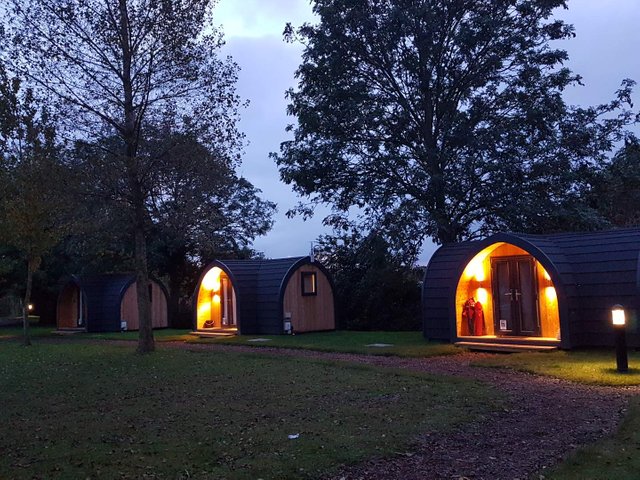 These accomodations are called PODS.
They look cute as we got near, and finding ours to look inside, each pod contains a double bed and a double decker. A small table with 4 wooden chairs was seen in the middle of the room. Full of sockets, a small heater and a tiny side table, there is no other equipment around.
I guess we expected too much?
Whoever booked the place, she made sure that we have provisions. This includes a huge tent, a stove with cooking equipments and chairs.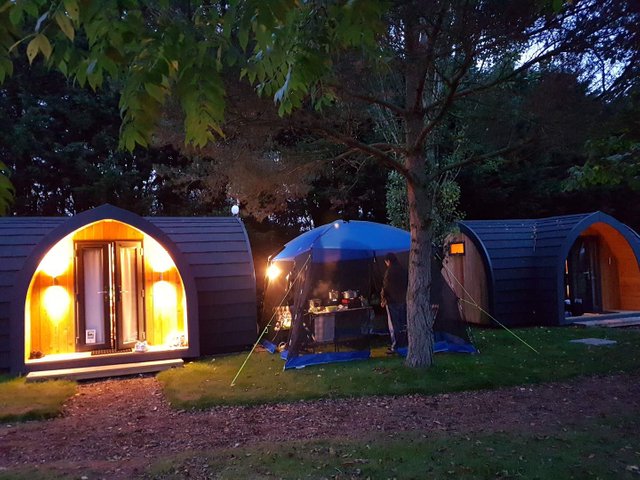 On our side of the park, there were about 8 pods i think, all facing a pond. The location is a bit further from the main reception and the restaurant/activity hall. This include the toilets/shower rooms. Nearer to the facilities are the caravans, lodges and glamping tents.
During summer, this place is perfect most especially to those who love fishing as there were 2 fishing ponds in the property. The place where the pods are is quiet, hidden by the trees and tall bushes. One can relax here and sunbathe as much as they like.
It rained the following day, so our plan to go to the nearest theme park didn't push through. With legs aching badly, our bowling activity instead wasn't so bad. The tent we used probably was the key for making it through the holiday, it kept us dry to enjoy the food and company.
Posted using Partiko Android