Led Zeppelin Immigrant Song (Thor Ragnarok) on Lake Lanier in Atlanta, GA on a pontoon boat with the kids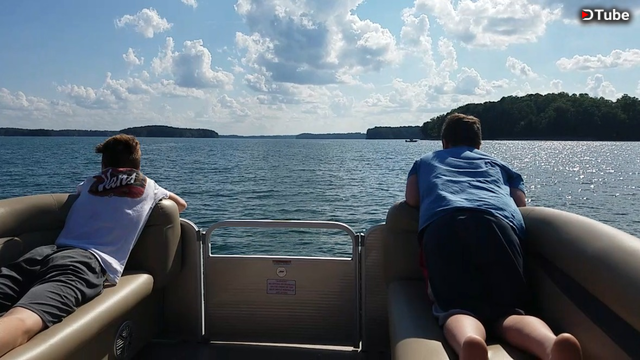 ---
---
▶️ DTube
▶️ IPFS
Last week, I was in Atlanta, Georgia for the week. I had my boys with me for Lake Lanier oriented vacation. The kids really started liking the Marvel Studios movies. One of which last year was "Thor: Ragnarok", which is the 3rd in the Thor series. There is a battle scene in the beginning and at the end especially which features Led Zeppelin's Immigrant Song. This was great exposure for my kids to accidentally find out that they like Led Zeppelin, despite the fact that I play it regularly and they didn't even know it or care that much for it.
For reference, here is the clip from the movie. This is a totally legal YouTube upload.

Released by Blu Ray Clips for Marvel Studios, which is owned by Disney.
If you want to skip to the battle scene with Led Zeppelin playing, it starts at about the 2:20 mark. The clip is only 4:45 in total. There are other clips up there on YouTube of the movie that are totally legal, if you like as well.
Back to the lake....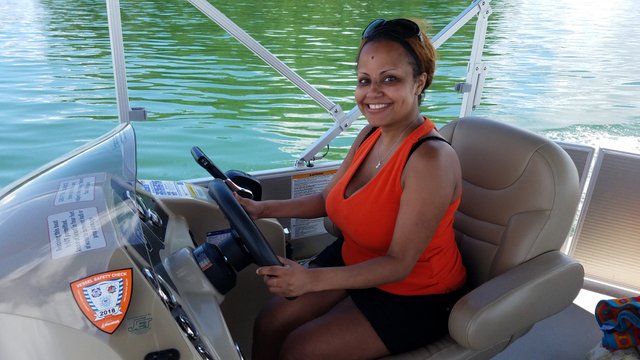 My girlfriend at the wheel...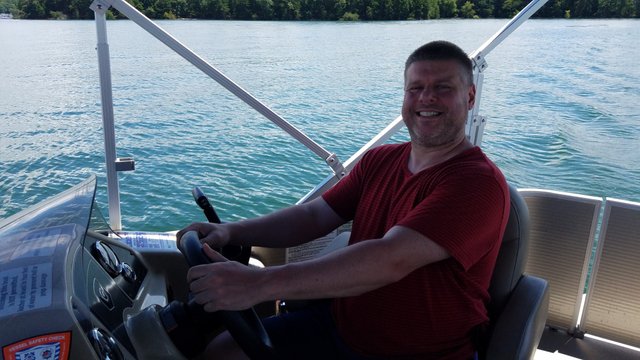 Me driving the boat (I know, the picture before this one is far more interesting...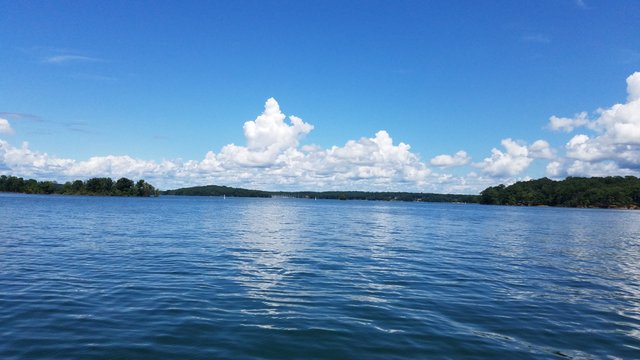 Some of the views near the Flowery Branch vicinity, if you know the area.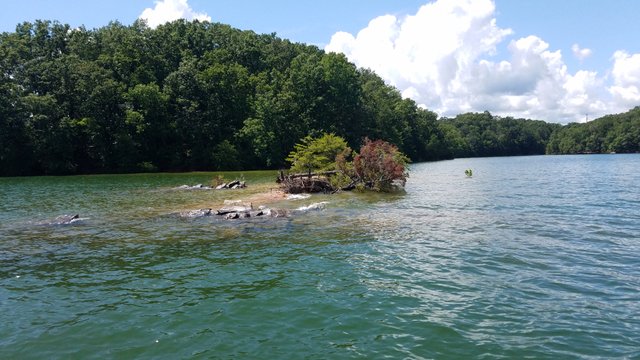 It had rained a few days last week there, but this day was a great one.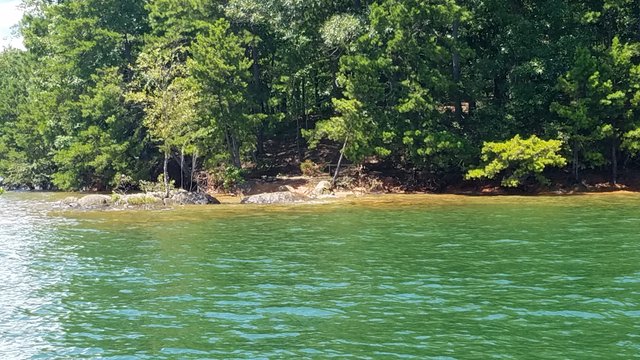 Such a nice sunny day to be in nice clean water.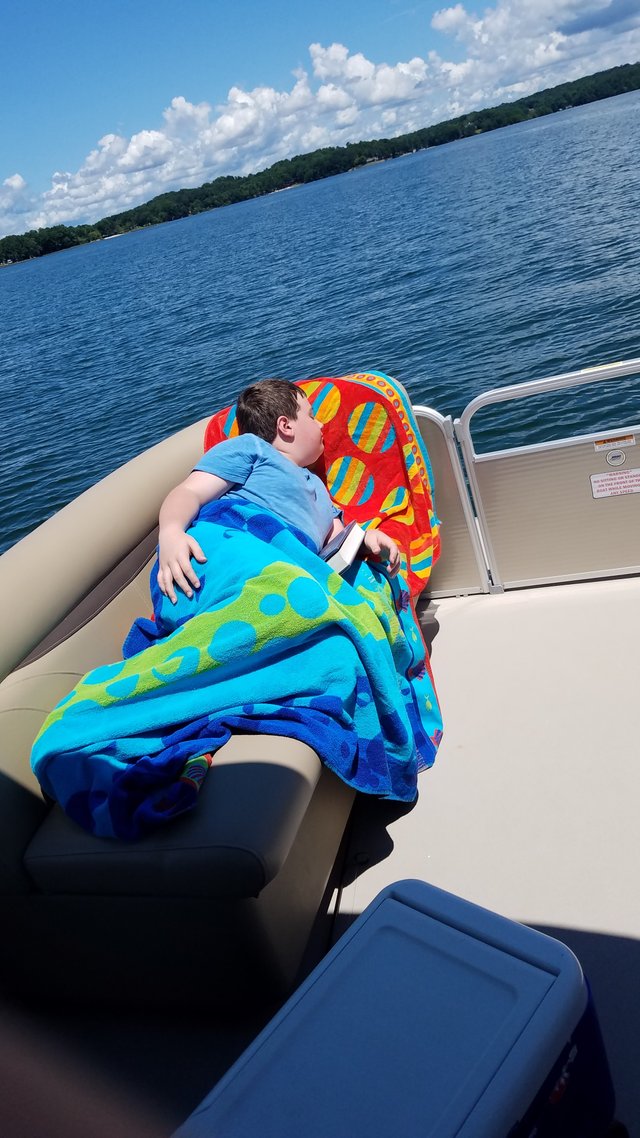 My son is just completely wiped out from having a nice day of 5+ hours on the water.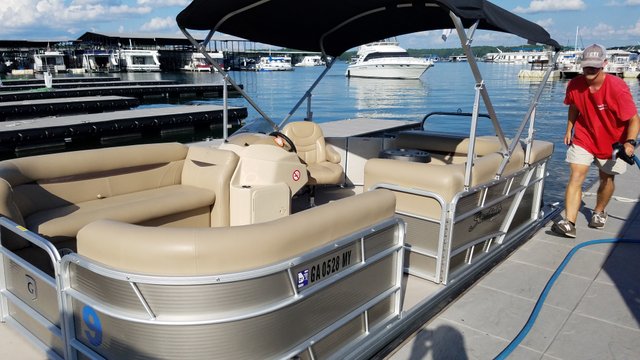 My ride which can do a maximum of 18-19 MPH out there on the water. I'd happily own one of these. This one was rented and only a year old.
I was able to anchor the boat and get out and swim with my son for awhile. The water was probably 80 degrees and very refreshing. It can be fun when nature and movies and music and family can all collide into a great memory. My kids said this particular boat outing was the best part of the whole week. I have many more pictures and another video to post as well. I will bring you that tomorrow or later tonight. Enjoy. I welcome any replies or questions.