Waikiki Beach, Honolulu, Hawaii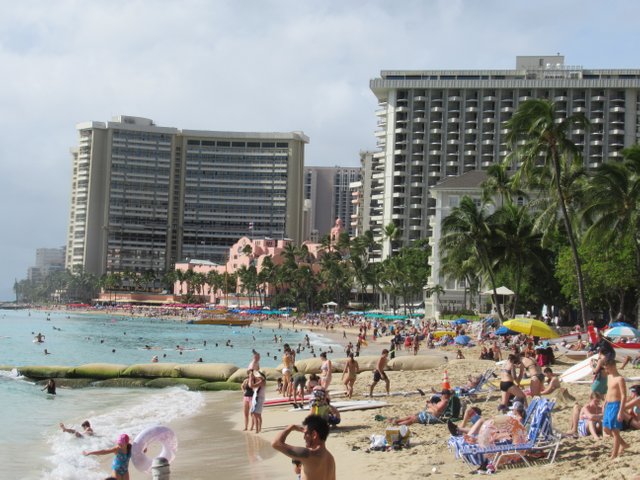 I slipped out of the city on a cold (-19 C or 2.2 F), clear Ottawa morning, still pitch black at 5:20 am. There was a three hour layover in Toronto followed by an almost 10 hour flight. Weeks of packing up my house and I was beat. I had been up early the previous morning to have my car serviced before stowing it, and I was still working up to the time I left for the airport at 3 am. My friend, whose equally long flight arrived hours before mine, met me at the door of the arrivals area in Honolulu.
My preferred way to beat jet lag is not to fight it. My body seems to want every hour of sleep it missed, so I went to bed, woke up for dinner, went to bed that night, and woke up Friday morning. These photos are from our first walk along the beach. The pinkish hotel is one of the older ones.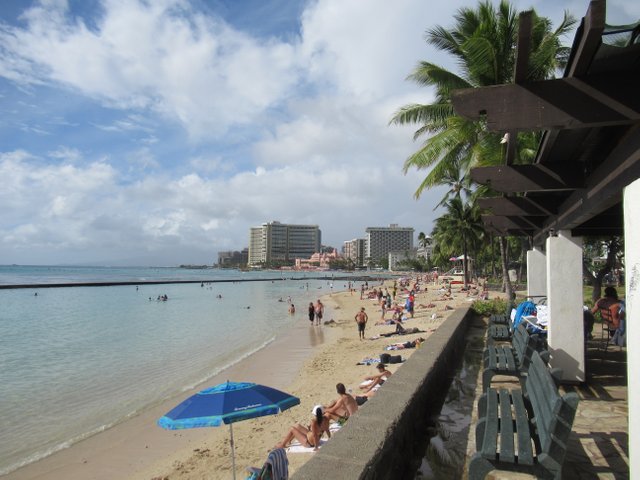 We walked through beach and parkland. So far, this has been the brightest day of the trip. The temperature is around 26 C (78.8 F) and it's humid.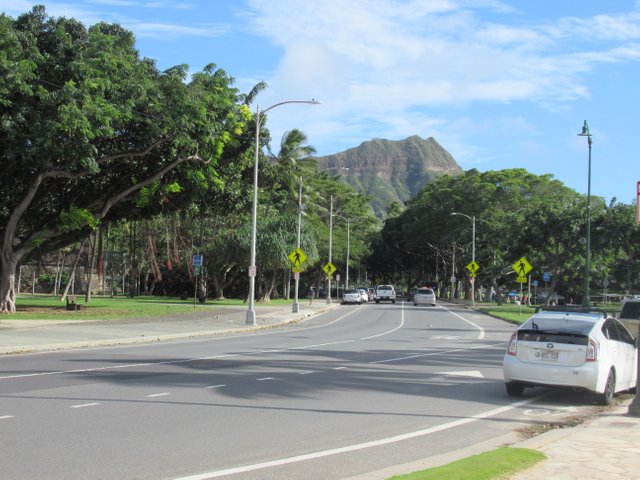 Standing at the end of Waikiki Beach, looking towards the iconic Diamond Head.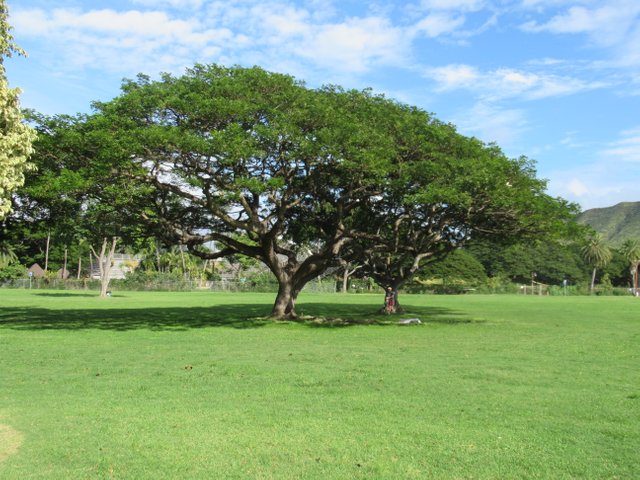 We turned around in this park that was full of interesting trees. I had already noticed there are birds everywhere.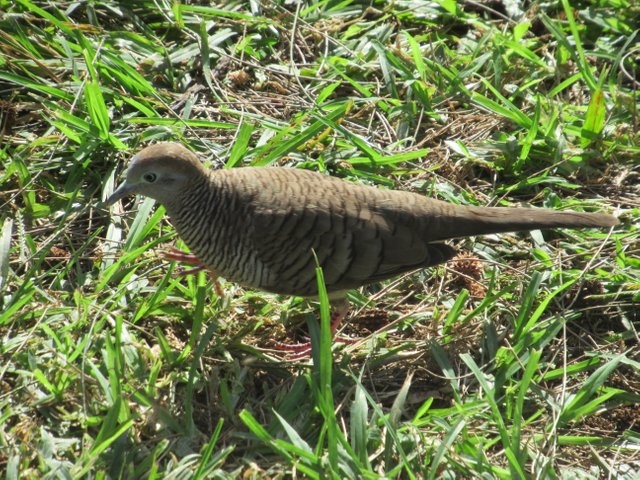 This is a zebra pigeon.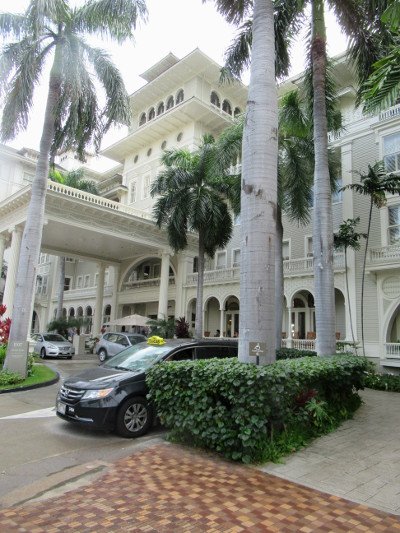 There is some beautiful architecture in the city.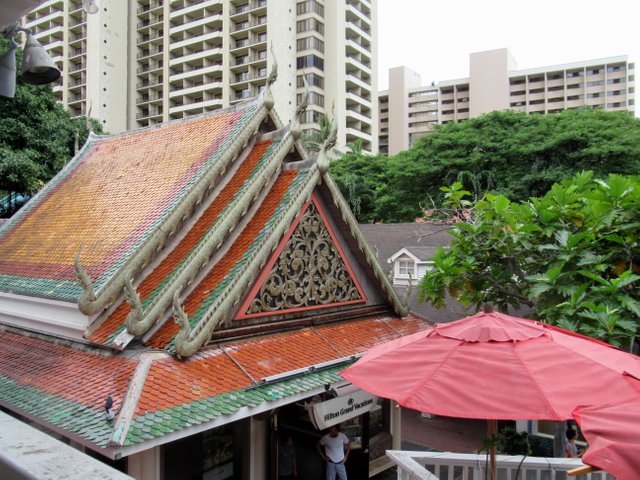 This is the view from the balcony of a restaurant where we ate lunch. Below us was almost an Asian village of shops and restaurants in older buildings, a tiny neighbourhood surrounded by skyscraper hotels. My photo doesn't do it justice.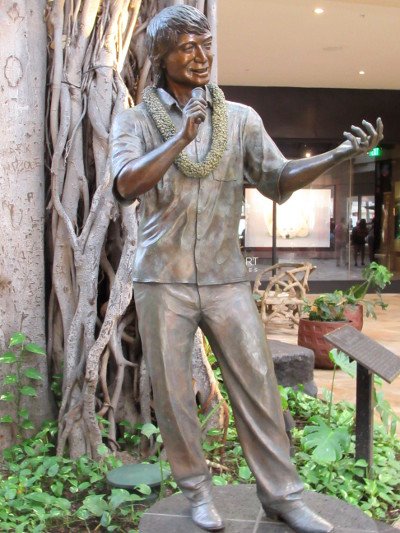 Does anyone remember this man? That's Don Ho, a Hawaiian singer. I remember him having a few hits when I was a child.
References
Images
Photos taken with my Canon SX620 HS in Honolulu, Hawaii, USA


@kansuze