Rafting on Tara river in 2nd largest Canyon in the world, Serbia - Europe, presentation from a local.
Are you travel enthusiast? Do you like places that are not visited by the most tourists and that have some sense of mystery?
Then this this is a place for you.
Information about this place is very difficult to obtain for foreign people, so my fellow Steemian travelers, I decided to help you out.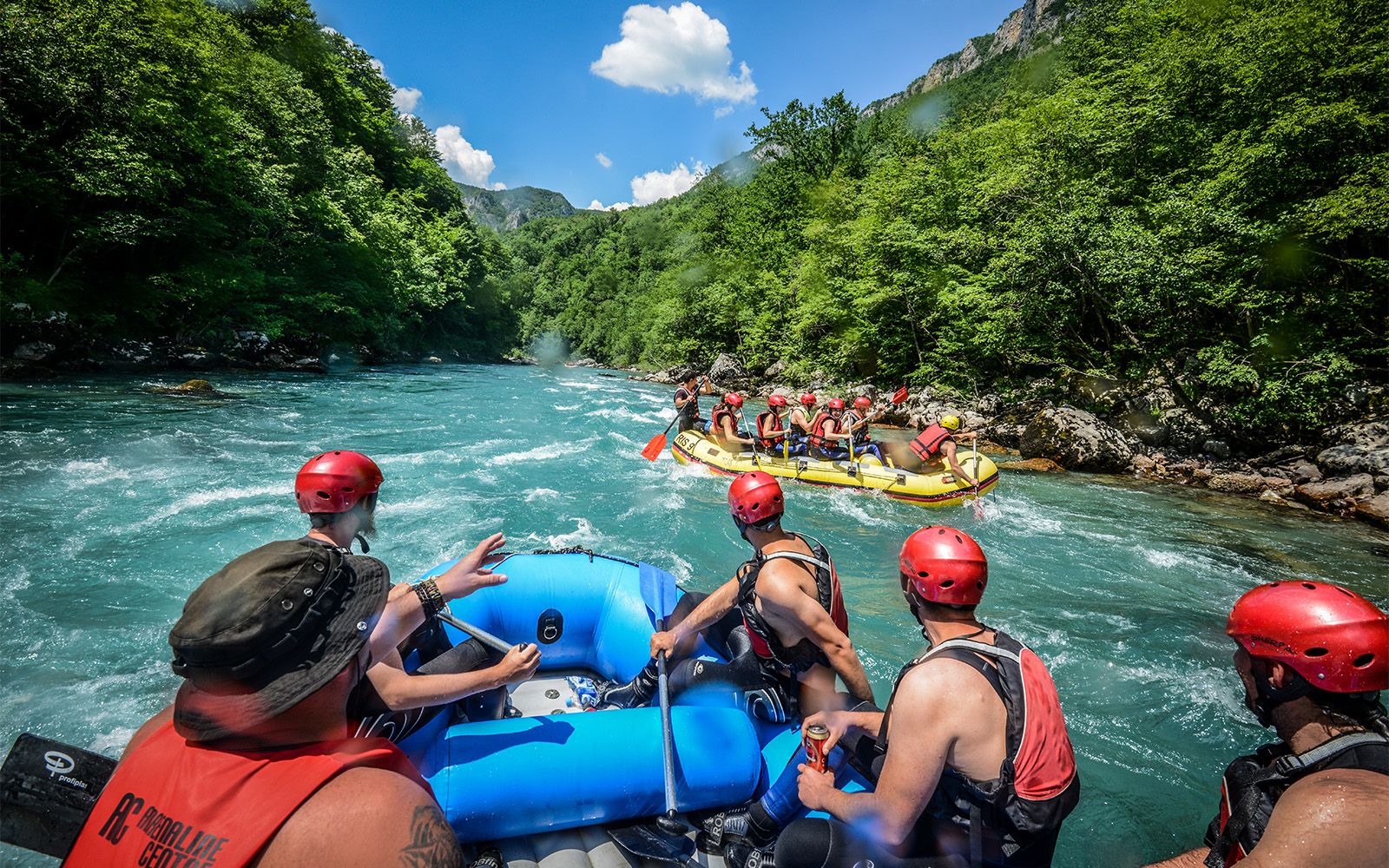 Tara is the most beautiful and brightest mountain river in Serbia, it is called " Tear of Europe".
The Tara River Canyon is deep up to 1330 m, making it the deepest canyon in Europe, and second deepest in the world, after the famous Grand Canyon of Colorado.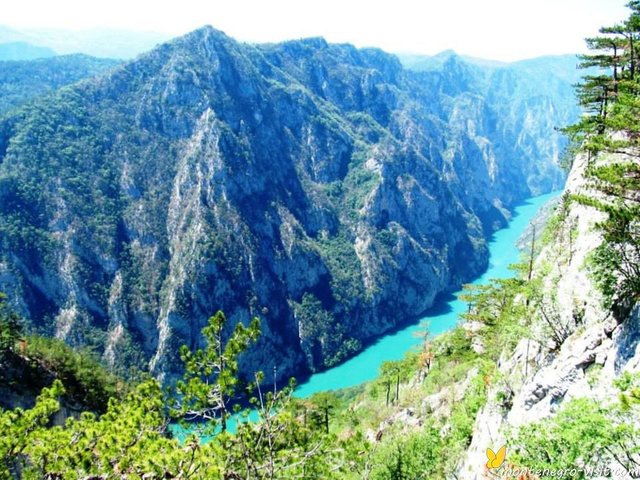 The most attractive part of the canyon is about 90 km long, it abounds in rapids (over 50), wild tributaries, sparkling waterfalls, lush, diverse forests whose trees are a few hundred years old, a height of up to 50 meters.
In the canyon there are more than 80 very interesting, larger caves.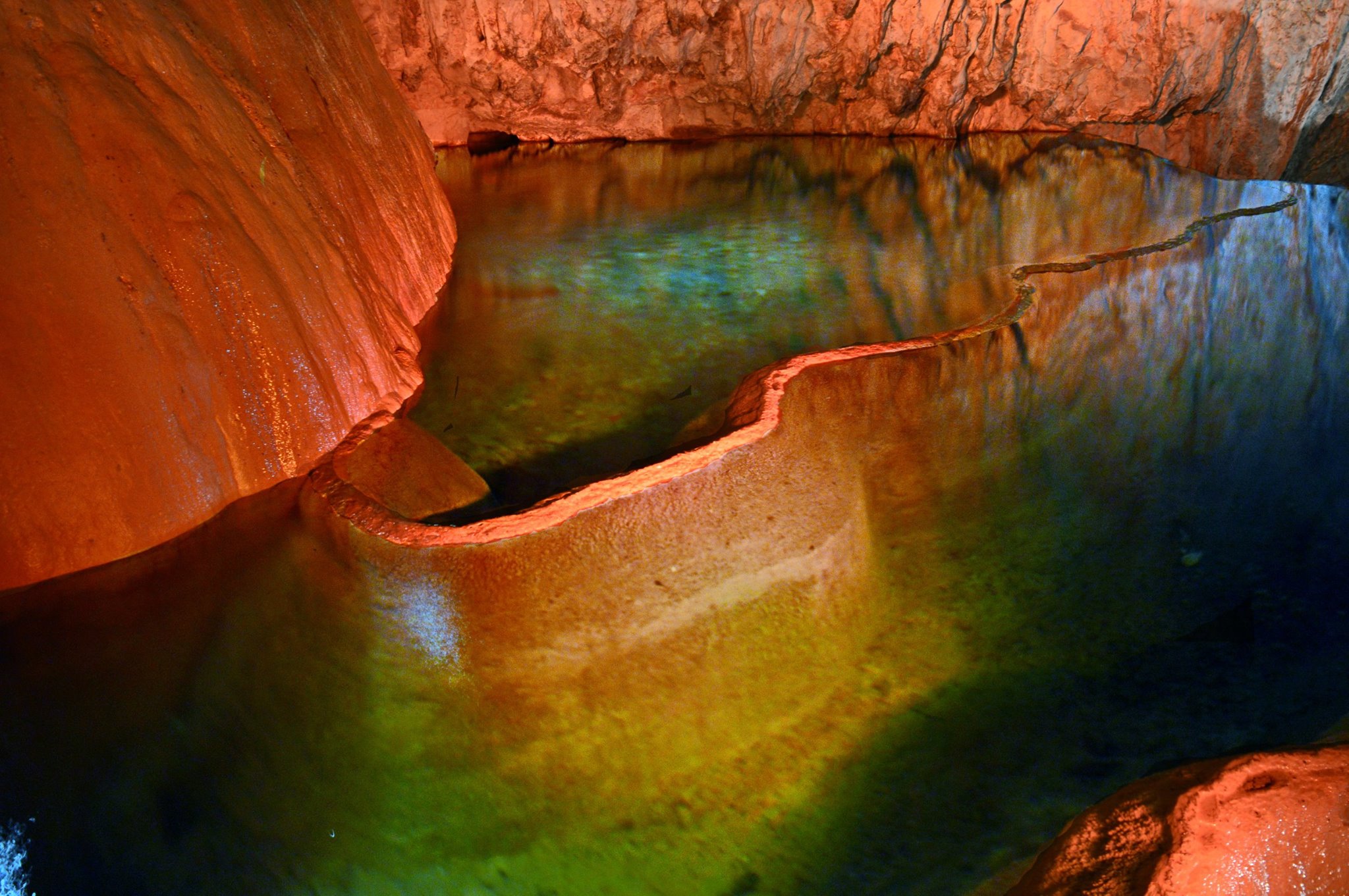 Tara is also the largest European drinking water reservoir, so while you go down her rapids you can drink it freely!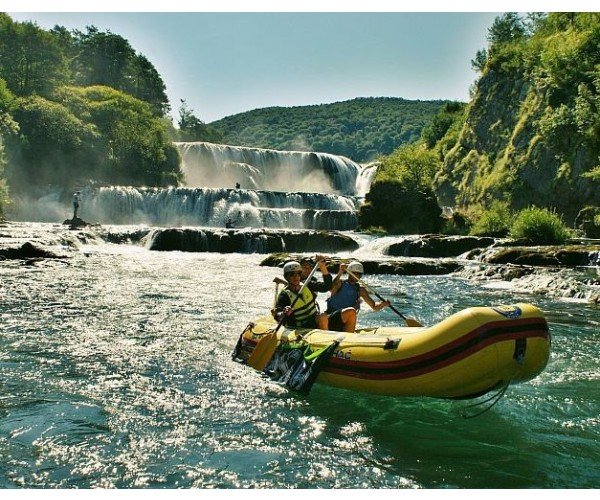 Whether you start in your own direction or in the organization of some of the many agencies, most likely your stationary point will be in the Bastasi camp, about 20 km southeast of Foča. Like every camp, this also consists of a series of bungalows, dining rooms, wet nets and tents, for those who prefer this type of accommodation.
Do not expect luxury, but know that you will be accommodated in comfortable and clean bungalows with three or six beds (at least at the time of my stay), without electricity and other benefits of our contemporary society, but on the other hand, I believe that you will not miss it in such an environment.
The part for daily rest, socializing, chat, reading and everything else is located in a dining room where divine delicacies are served. And now when I remember all those deacons (lambs on the spit, veal under the skin, smoked ham, various pies, cakes), my water starts to flow to my mouth.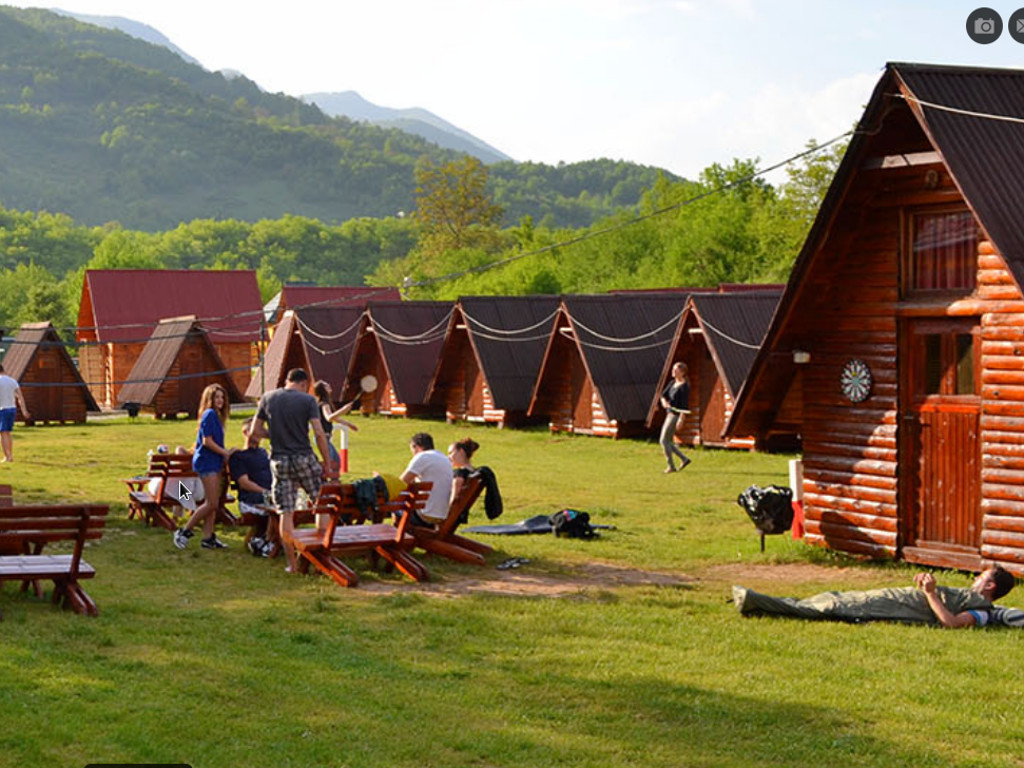 And when you are tired of brunching and ingesting huge amounts of food, know that you have the opportunity for recreation, volleyball. It is especially interesting when the match is "struck" between teams located in various camps.
Almost every rafting club has more rafting programs: one-day, two-day and multi-day. Rafting is done with the most modern rafting boats. All guests receive rafting equipment that includes helmets, neoprene suits and shoes, safety vests and paddles.
After a short drive of 50 minutes, you arrive at the destination, there is already a busy atmosphere before descending. Boats are pumping, clothing suits (for those who have not done it), give the latest instructions and finally board.
Areas and views with waterfalls that pass by are unrealistic beauty so that when the beech licenses allows, photo breaks are made. Do not worry about photo equipment, it is safe in a waterproof rancher with a skipper.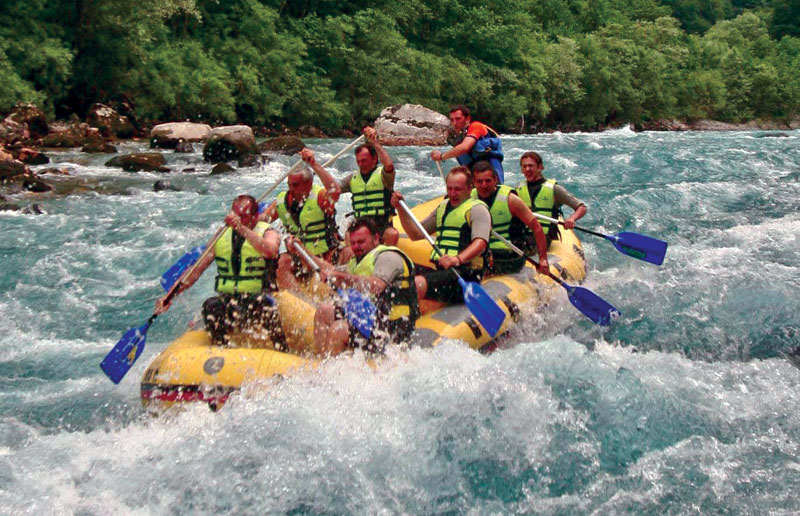 One-day rafting takes about 3-4 hours depending on the month in which the "descent" takes place. Skipper told us that in April-May the same route crosses in less than 2 hours because Tara is far faster and more dangerous. Best time to visit this beautiful place if from May-September.
And that is that. Although this program lasted for 5 days, we had the impression that we were absent from "civilization" for at least 20 days. Time was spent enough to charge our batteries to a new, nice and attractive trip.