Muay Thai Training in Bangkok and Chiang Mai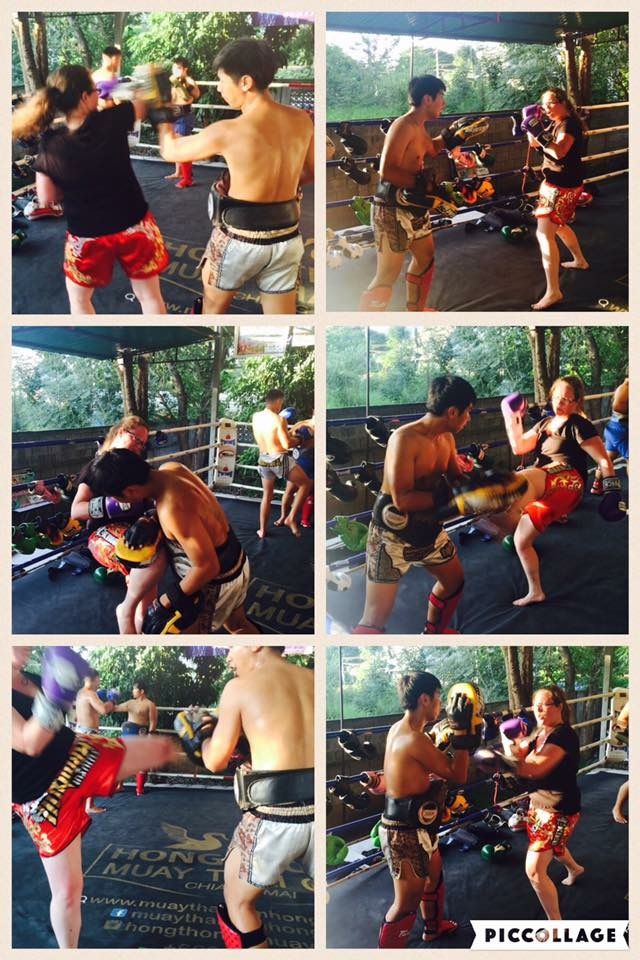 Ever since I was a young girl I was always fascinated by the martial arts. I really can't put my finger on why. Maybe it was the confidence it gave me, especially for a woman to potentially be able to defend herself if she ever needed to. I have studied a few martial arts including taekwondo, karate and Krav Maga, but my favourite by far is Muay Thai, also known as the art of the eight limbs.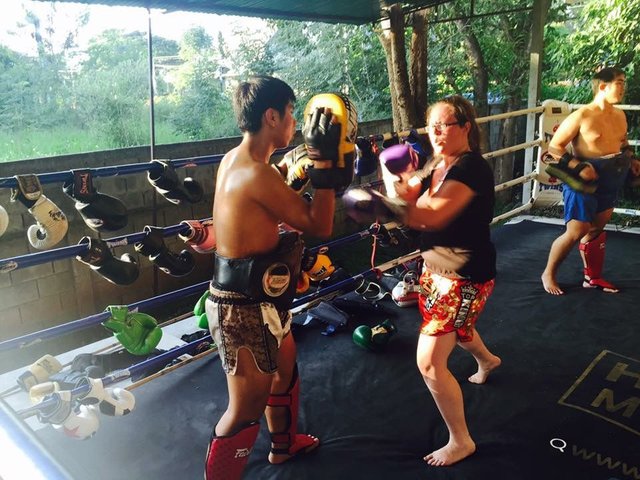 Muay Thai uses the body's arms, elbows, legs and knees to mimic the weapons used in the war. While grappling is incorporated to try and put the enemy off balance and on the floor to potentially kill.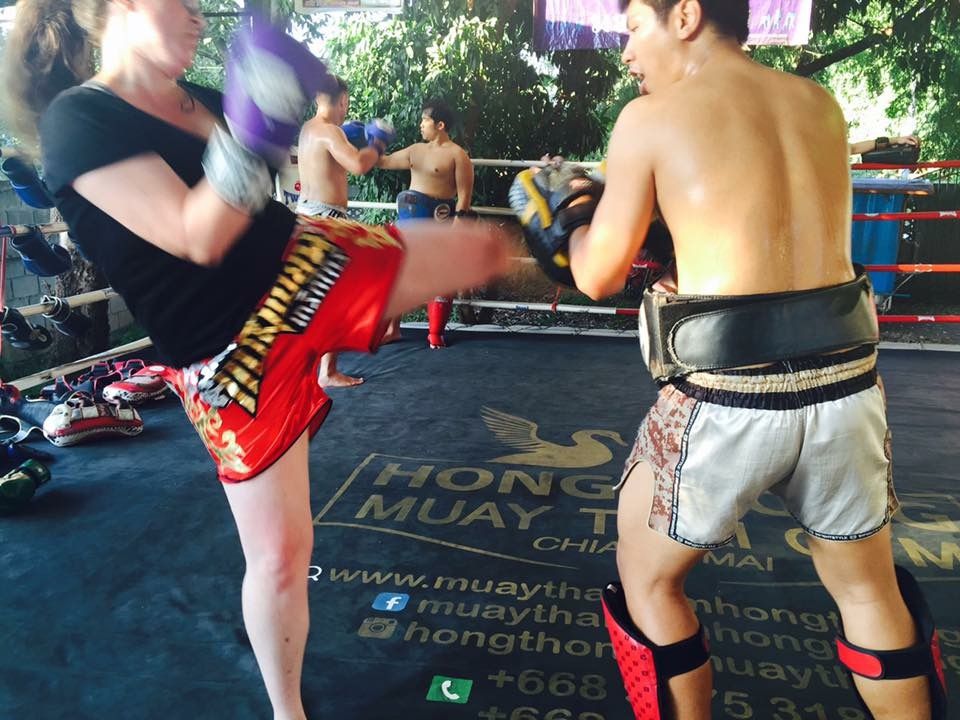 The origins of Muay Thai are debatable as much of its history was lost when the Burmese sacked the original capital of Thailand, Ayutthaya in the 14th century. However, it is known that the style has been developed over centuries through trial and error from many tribes that have migrated south from surrounding south East Asian countries. An interesting note to make is that Thailand is the only country that has not been invaded and taken over by foreigners. This is partly due to the arts practicality when fighting wars against surrounding countries and other potential invaders.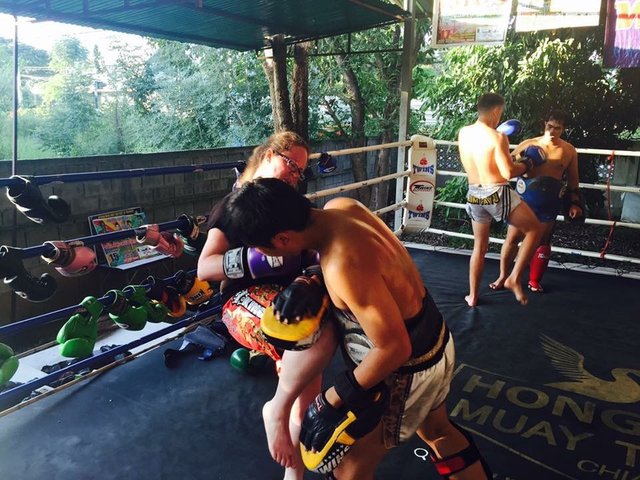 Muay Thai has had a very colourful and interesting history. From the likes of King Naruesan who, in 1560 was captured by the Burmese and won his freedom back by defeating some of the best Burmese Warriors to the Wai Khru, an individualistic, traditional dance performed before a fight in honour and respect to their teachers, country, opponents and spirits. Muay Thai has quickly become a popular sport in the west and has recently become included in the Olympic Games.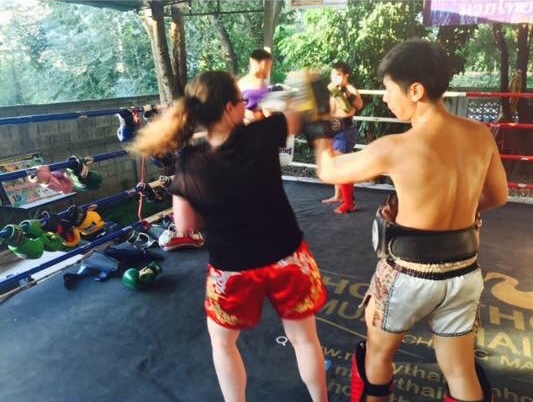 When I was about 21 years old I was introduced to the sport by my personal trainer at the time, Sandy. When she moved to Thailand I still continued to train with the intention to get into the ring. But as you may have read in a recent blog that I have posted, I had a brain tumour removed when I was one. As some nerves were left exposed, the doctor had deemed it to risky for me to enter the ring due to the higher risk of a neurological injury due to the brutal force the attacks can be to the body, especially in my case, the head.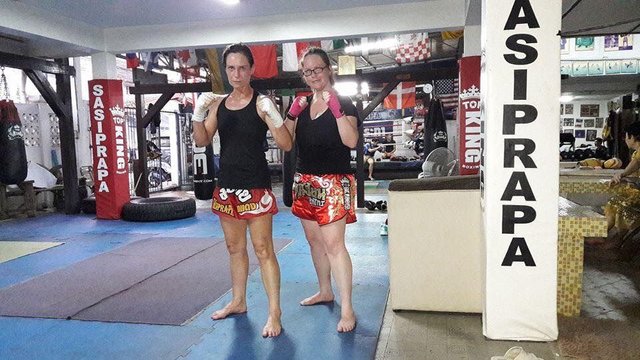 My personal trainer, Sandy who introduced me to the art of Muay Thai
At the time I was completely devastated and abruptly stopped training altogether. However when my original trainer, Sandy moved back to Australia in 2012, I started up again and since then have been doing the sport on and off (with light contact of course).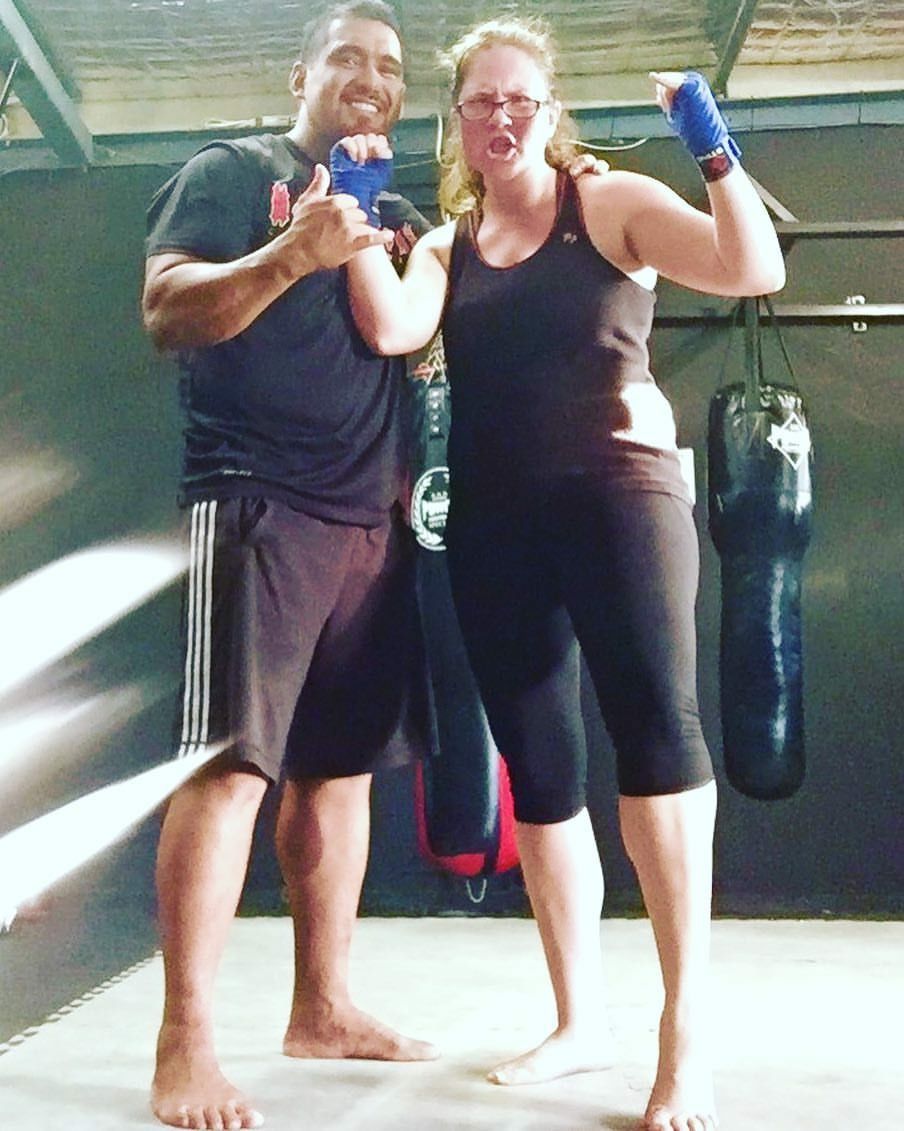 Training in Australia with Jojo.
In November 2016 I got the opportunity to go on a holiday to Thailand and train in two traditional gyms. The first one was Sasiprapa gym, a traditional gym in Bangkok. Training consisted of a short run, 30 minutes of skipping, shadow boxing (practising techniques without hitting an object), heavy bag training, pad work with a trainer and sparring (which I didn't participate in). The second was Hong Thong gym in Chiang Mai. The training was similar, however I didn't run but I did do weights and started to learn some clinching techniques.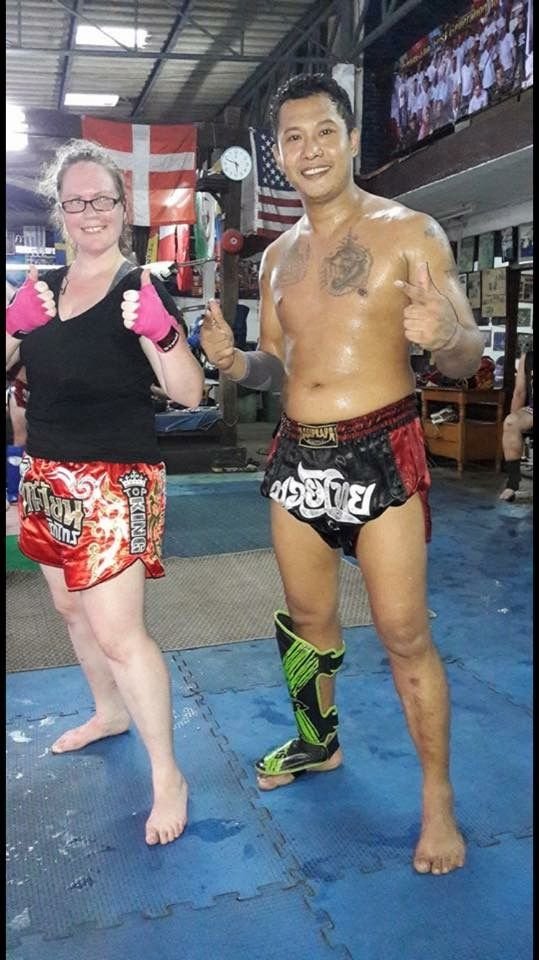 One of my trainers at Sasiprapa gym, Bangkok.
Training in Thailand is much different to back home in Australia. In Australia I had always trained with a personal trainer and mainly did heavy bag work and pad work combined with weight resistive exercises. In Thailand however, we were sometimes left to our own devices so I ended up just doing as I pleased on the bags. When doing pad work and clinching with the trainers I did learn a lot and am eager to get back over there and do a training camp one day. Another difference was in Thailand I would train for roughly two hours, whereas my sessions in Australia were mostly one hour.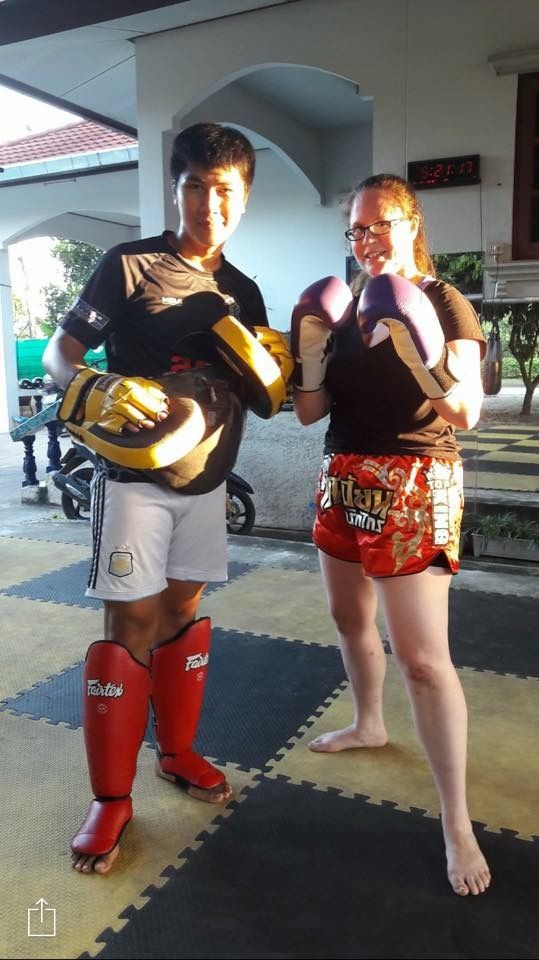 One of the trainers at Hong Thong gym in Chiang Mai.
If you ever get the chance to go to Thailand I recommend you do something a little different and try Muay Thai, you will have a ball regardless of if you have never done it before, your skill level or fitness level.