Searching for a Spanish Treasure Fleet
Tuesday

Over the last couple of days, I traveled from Austin, through Atlanta, GA, and Orlando, Fl on my way to Nassau, Bahamas to meet up with several members of the project team. In Nassau, we spent the night on Paradise Island and flew out the next morning to head to Deadman's Cay on Long Island, Bahamas. On Long Island, we met others on the team including the project director of the Caribbean Geographic Society (CGS). The remaining crew is bringing the survey boats from the Grande Caymans and Key Largo, Fl in the next few days.
Wednesday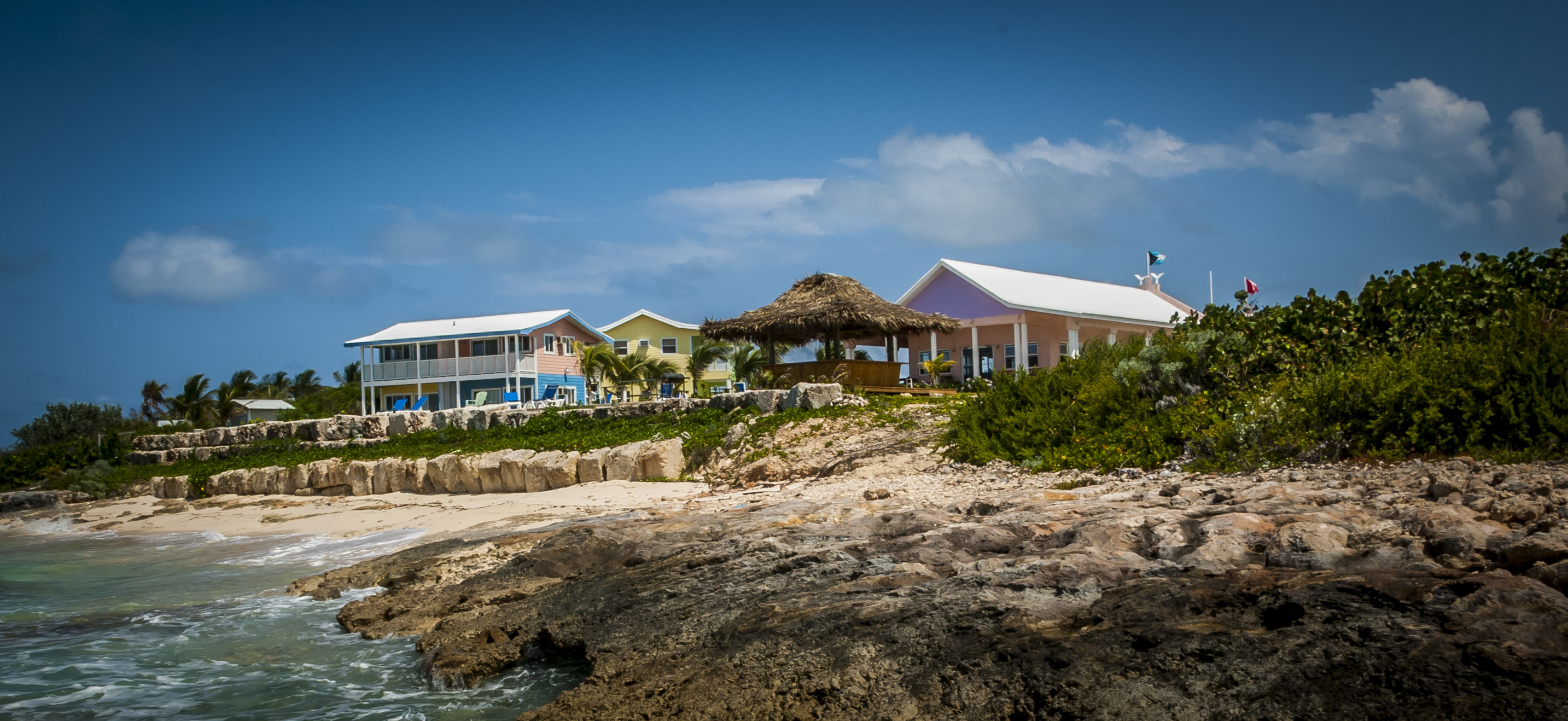 We arrived on Long Island today after a 55-minute flight from Nassau. We were then picked up and transferred to our hotel - Winter Haven (Rowdy Boys Construction and Rowdy Boys Bar and Grill). We also found out how the team will be broken up and who will be taking on which responsibilities.
The crew will be divided up into the following groups:
Mag Survey Crew:

Remote-sensing specialist
Support Crew

Terrestrial Survey Crew:
Logistical Support
Since the weather is picking up, we are a little concerned about the team members brings the boats from the Caymans and Florida. They are piloting a 65' Hatteras - Cayman Times coming from the Caymans, and a smaller boat, a 28' Boston Whaler, Jacquelina, (2 twin 250 Honda engines) coming from Key Largo, Florida. We can only imagine they are having a rough time due to weather. Although they are supposed to be here tomorrow at 5:00 am, we have already heard they are delayed and will not arrive until sometime Friday.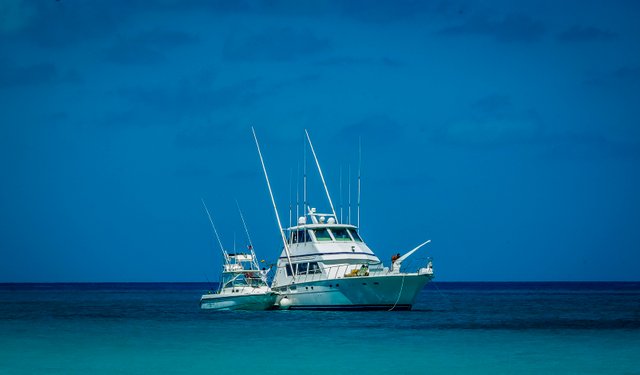 Friday

The Cayman Time and her crew finally arrived from the Caymans today. The Jacquelina coming from Key Largo has not arrived but is expected around 3:00 pm today. Between the 2 boats, there are 6 additional crew members. Another person who arrived on Long Island yesterday was the project's financier. He is not going with us on the survey but he wanted to be a part of the sendoff since he is bankrolling the entire project.
The plan is to head to Water Cay first thing in the morning. It should take us roughly 6 hours to get there so we should be able to start surveying first thing Sunday. This gives us 7-8 days to complete our survey before we need to head back to Long Island.
Saturday

We just found out that we are not leaving this morning. The Captains feel it is not safe enough to head out due to weather, so we are going to leave later this afternoon. Our financier wants us to arrive first thing Sunday at the latest. He thinks this will be the safest time to arrive and find good anchorage, and he doesn't want us to fight the weather in the dark if it comes to that. So, we have to cool our heels a little longer.
10:00 am

Déjà vu, I just found out we will not be leaving today at all. The winds have picked up more than expected so we decided to stay the night and head out tomorrow morning at 6:00 am.
The plan is still to make a run for Water Cay and moor up on the leeward side of the island. If all goes well, we can have people onshore as soon as noon, if the weather doesn't cooperate; we might have to sit offshore until the following morning.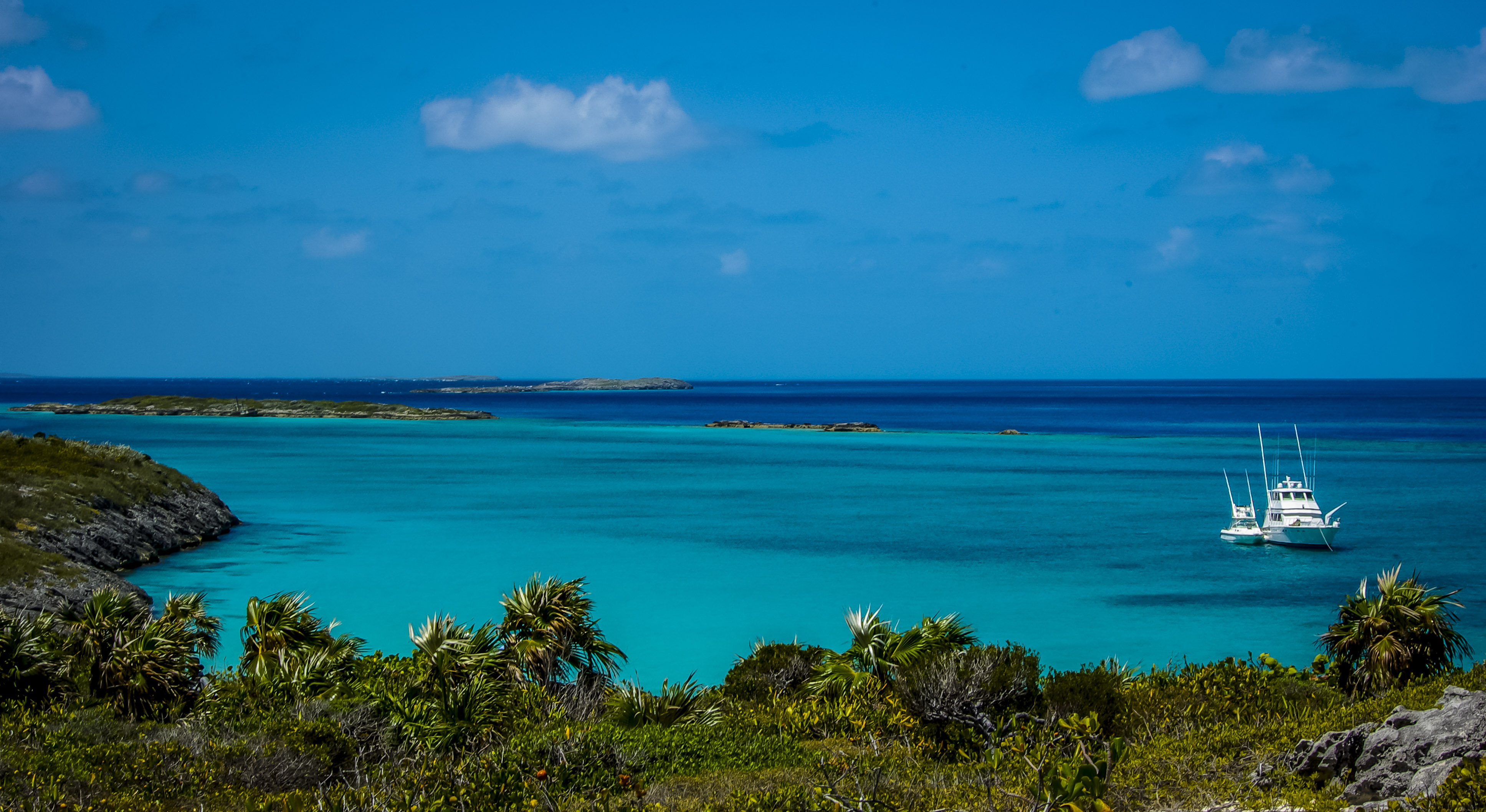 Sunday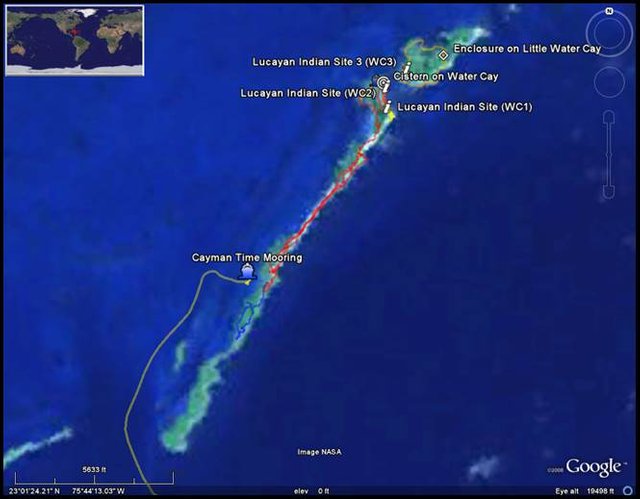 Today we made it to Water Cay (23.009812, -75.727421). We left the dock around 6:00 am and made it to the Water Cay around 11:00 am, and we were on the island and surveying by 11:30 am. Water Cay is one of the most rugged I have seen. We anchored off the leeward side and while the magnetometer survey will focus on the windward side of the island the land survey will trek the interior looking for any evidence of a survivor's camp or Lucayan Indian remains. Ship remains thought to exist are expected to be found on the windward side of the island where the ships possibly wrecked. Supposedly, the survivors made it to shore and removed much of the stores and cargo then used the ships' timbers to build another transport. The construction of this 'frigate' took 5 months. The questions are, where did they wreck, where did they come ashore, where did they build the enclosure to store their cargo and where did they build the transport?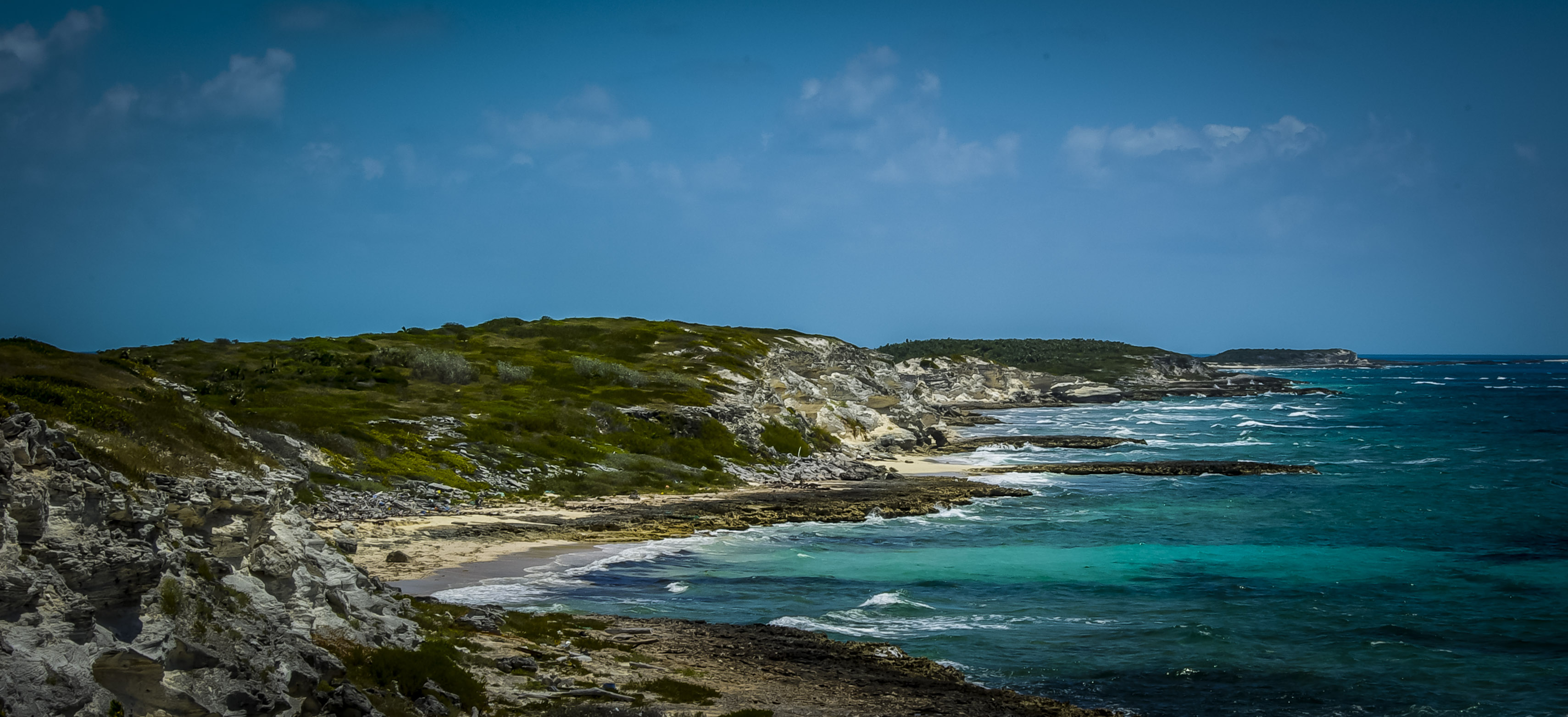 Monday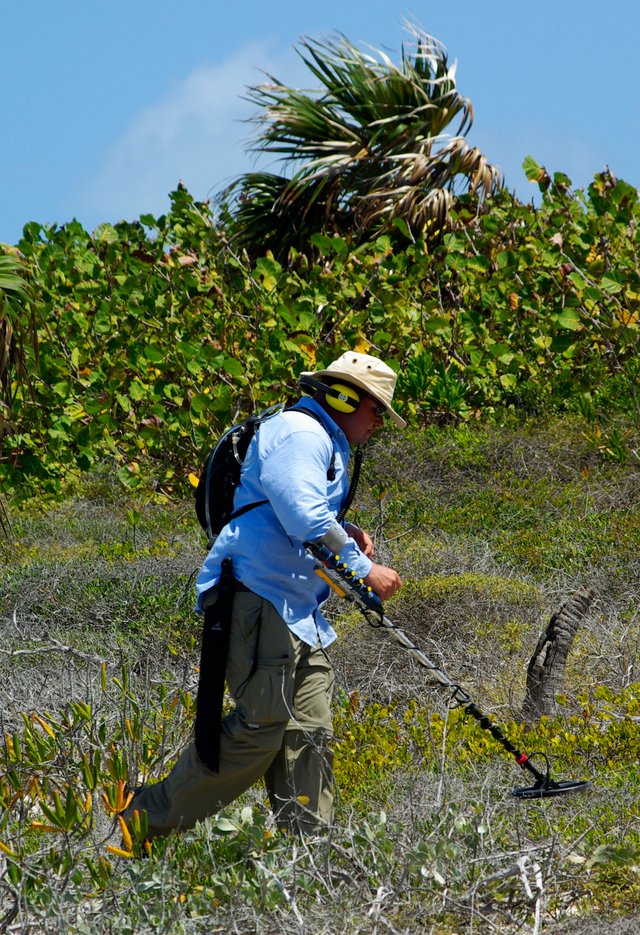 We have now surveyed most of Big Water Cay, Little Water Cay, and adjacent cays Landzadera Cay and Melita Cay. This has been a pedestrian search with some additional coverage using metal detectors. Big Water Cay is a formidable island. There are small palms scattered across high bluffs but these are few and far between in the lower lying areas. The South end of Big Water Cay is mainly iron shoals. The broken and chaotic limestone rocks make for hard walking. The ground seems to move underneath your every step. Mixed in and around these rocks are a thick vegetation of vine, medium scrub brush along with a seven-year apple and other vegetation I cannot identify that make moving forward a bit tiring. A machete was definitely helpful at times. Nothing of interest was located on the southern end of the island.

Just east of our original beach landing and up into a bowl behind the windward bluffs, we decided to try out the Ground Penetrating Radar (GPR). The sensor had to be drug across the ground, and I don't think anyone was prepared for the type and thickness of the vegetation that covered the ground. We set up 1-2 lanes, then marked them off with flagging tape to start a grid. We recorded the first line but then stopped when we realized it needed to be much more methodical. We needed a better understanding of what we were looking for so we could decide the best place to set up the equipment. The needle in a haystack approach was not going to work.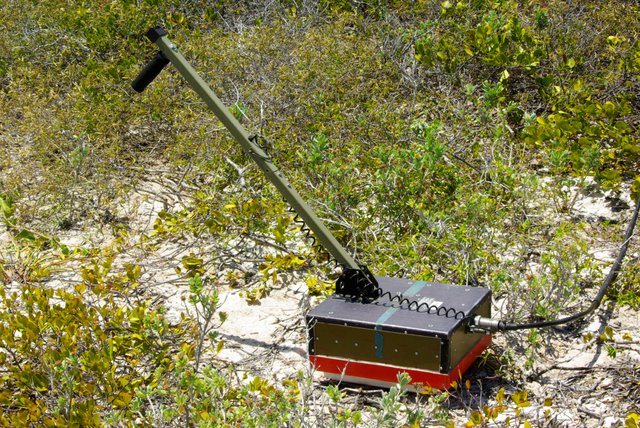 Moving north, the thick vegetation continued but as the elevation increased the small palm seemed to be more prominent. Working our way through the vegetation was again difficult but if you traveled in areas where the palms were more predominate, it was somewhat easier. At times, it was still impassable and you had to be flexible to get through. We set up a survey line and proceeded north to cover the leeward side of the island. We also had metal detectors and if targets were located, pin flags were used to mark their spot. Normally, test pits were dug on the spots to help ID targets.
Note: A Bahamian survey marker was located - Number 53 on Big Water Cay -No GPS waypoint was taken.
Moving on from Water Cay, we also surveyed Landzadera Cay and Melita Cay. On the high bluff overlooking the windward side of Landzadera Cay, there are few palms but there is more area to walk because the thick vegetation is not as prevalent. Big Water Cay including Landzadera Cay is almost 4 km (2.5 miles) long and .4 km (.25 miles) wide at its widest point along the northern end of the island. 2.1 km (1.3 miles) up from the southern tip, the island has eroded significantly and elevation differences have produced two slots around what is called "Perpendicular Rock." Just north of Perpendicular Rock, the 2 cays continue for 1.5 km (just under a mile). On the northern end of Landzadera Cay is a moderate bluff overlooking a nice lagoon and beach as well as a mud flat, formerly known as Moxey Harbor (23° 1' 58.3788"N, 75° 42' 45.3414"W). At the far northern edge are 2 markers thought to be used by crabbers as transit marks. One is on the eastern side of the island and the other along the west. Again, No GPS waypoints were taken.
There was a cistern (23° 1'57.30"N/ 75°42'46.08"W) located just offshore on the northern edge. There were 2 wells but only 1 had fresh water. Evidence of modern use included a large pot tied with a rope to lower into the well to retrieve water. The depth of water was measured at deepest point to 1.22 m (4').
We also located several Lucayan Indian sites which we identified by the palmetto wear found just behind or mixed in with the beach line. These ceramic pieces received their name from Palmetto grove in San Salvador where they were originally found.
This afternoon we surveyed Melita Cay. We were still looking for a source of fresh water that people from Long Island used to swim in when they were younger. On Melita Cay, we found more of the same. We did find a 3 walled enclosure located in the interior of the island (23° 2'6.86"N/ 75°42'23.18"W) just east of another mud flat and below a high bluff on the windward side. This feature or a feature like it was mentioned in historical records as the place where cargo from the 2 sunken vessels was stored. It was stated to have been an enclosure divided in two to keep remains of the different ships separate.
The enclosure was roughly 2.5 m (8.2') by 2.5 m (8.2'). The height of the enclosure did not exceed 60 cm (1.97'). There was no evidence the enclosure had been divided into 2 compartments. The limestone used to build the enclosure was somewhat out of place. The large pieces used to build the enclosure were not found in the immediate area. Whoever built it had to carry the larger stones to this location. There were many smaller sized rocks in the area, however. Historical records indicated the survivors who built such an enclosure also used ballast stones from the wrecked vessels. No ballast stones were found although it is conceivable they were reused once the new transport was completed and ready to make sail. We had a captain's guide to the Bahamas' (copyright 1997) which mentioned this enclosure but states it had been used for cattle. There is no way it was used for cattle, it was way too small. I would also say it was too small for the amount of cargo we think could have come from the 2 sunken vessels either.
Another Lucayan site was also noted.
On the western tip of Landzadera Cay, there is small cove known as Moxey Harbor (23° 1' 58.3788"N, 75° 42' 45.3414"W). Here a small creek used to lead eastward into a small lake. The cove and lake were once used as a hurricane hole. Now the creek has almost completely silted in and no boat of any size can enter. It is just a mud flat where you can now walk although it is still very wet in places.
The mag survey continued all day but nothing (Nothing!) was found. No targets whatsoever.
Because no targets were found we decided to head to Flamingo Cay SSW of Water Cay. Based on the historical accounts, there are several islands in the area which might warrant closer investigation. Flamingo Cay is one of them. We also now admit that our only chance of finding the shipwreck site is to find an underwater target during the mag survey. If they can find a promising target, we have an area to apply more coverage on land. Right now we have done a good job but we are still wandering around in hopes we might stumble across something important.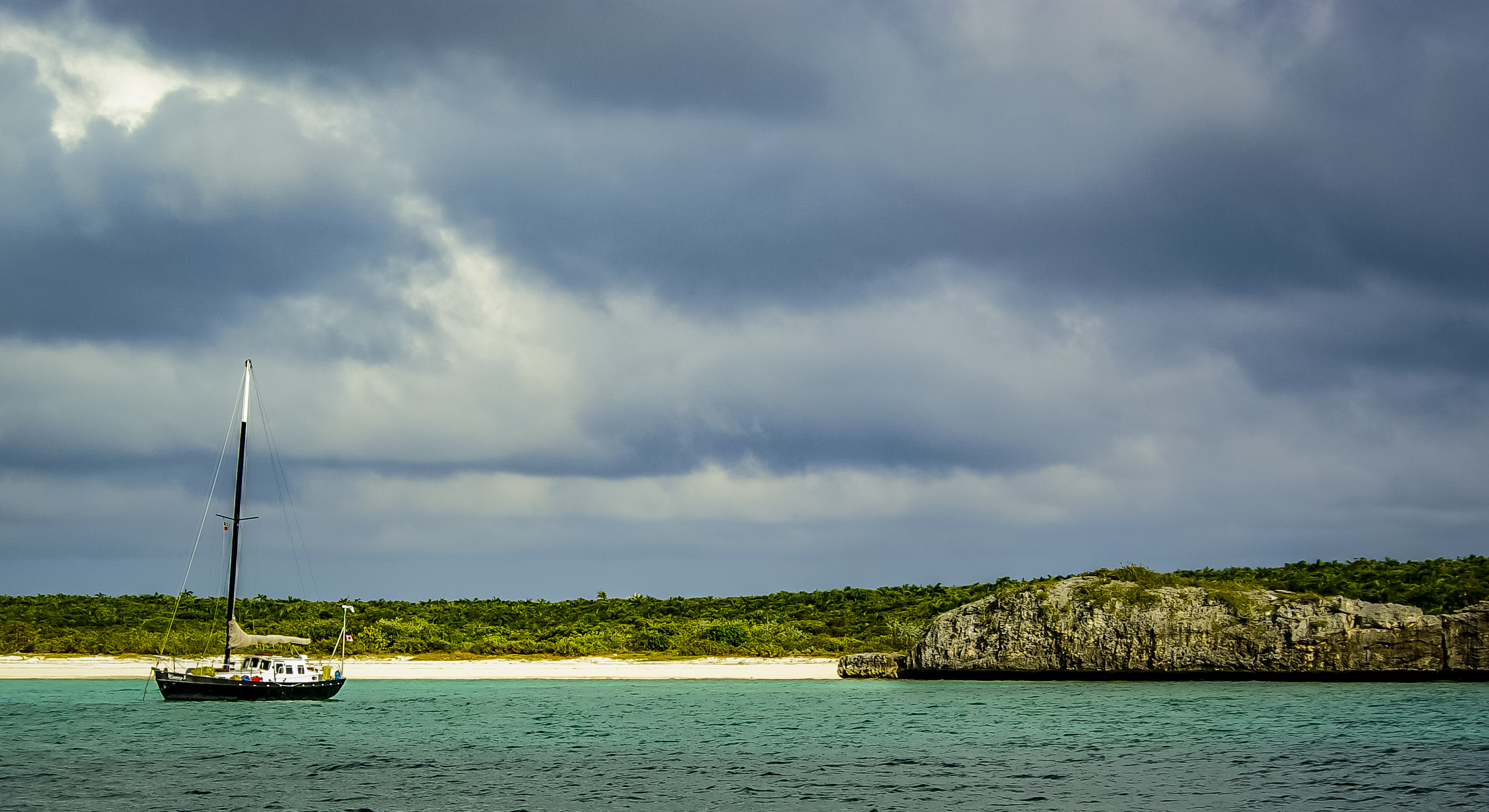 Tuesday

Earlier today we stopped surveying Flamingo Cay. There was really nothing of interest that jumped out at us and once we arrived we were sure this was not the right place. The description did not match reality. We only surveyed the beaches on the leeward side of the island and those around the northern tip. We barely went inland at all except for short distances at the northern end just behind the beach where we found a few small pools of salt water containing brine shrimp.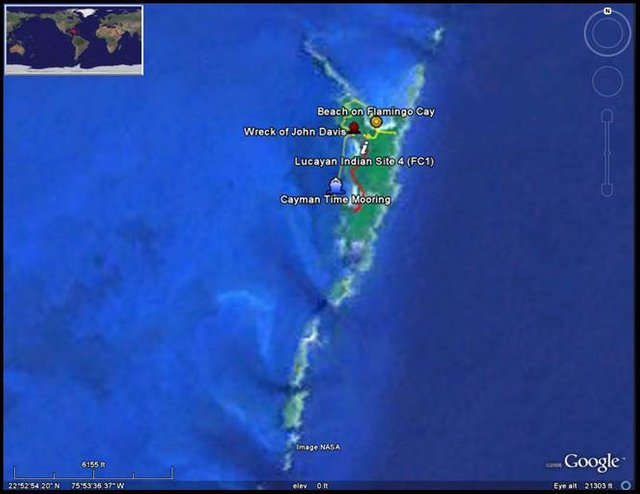 There is poisonwood on the island as well so I decided to stay closer to shore and forego going through the thicket of vines and heavy vegetation. On our hike back along the leeward side of the island, we did run into the wreck of the John Davis, a medium sized transport vessel. It was completely in ruin and had been pushed against the northern shore of a small cove. There was also a wooden-hulled wreck there. I was told it had been a Haitian boat that wrecked a while back with a heavy loss of life. There is still a great deal of debris including clothing, bags, and wooden hull structures scattered across the southern portion of the cove.
The Mag survey has yet again turned up nothing so we decided to leave the island and head to Raccoon Cay further south.
We arrived at Raccoon Cay around 10:00 am and were onshore shortly thereafter. We started just behind the beach and moved north. We immediately located Lucayan ceramics as well as what Bill and Justin call "import ware."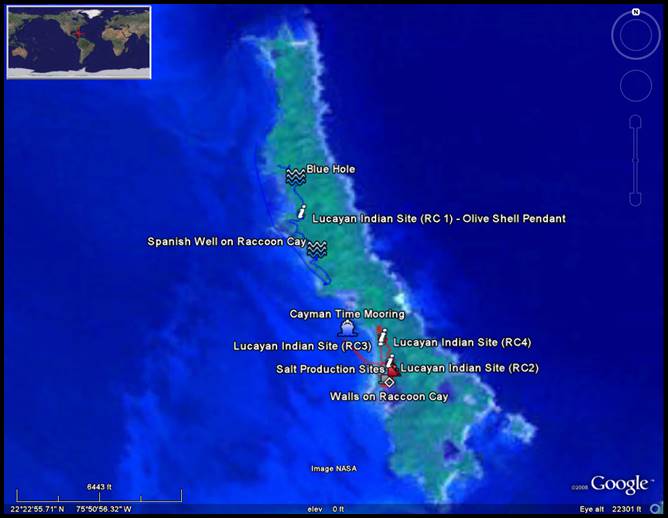 We also found a salt production site that had been used during the time of the loyalist. There are still many remains from this period towards the southern end behind the western beaches. And, with so much activity on the island, it seems unlikely, even if it were the correct location; any remains from a 16th-century survivor's camp would remain undiscovered.
The mag survey did not turn up anything significant again today. It appears they will take the mag and move further North towards Bunavista Cay just south of Seal Cay. For now, the ground team will continue to survey Raccoon Cay.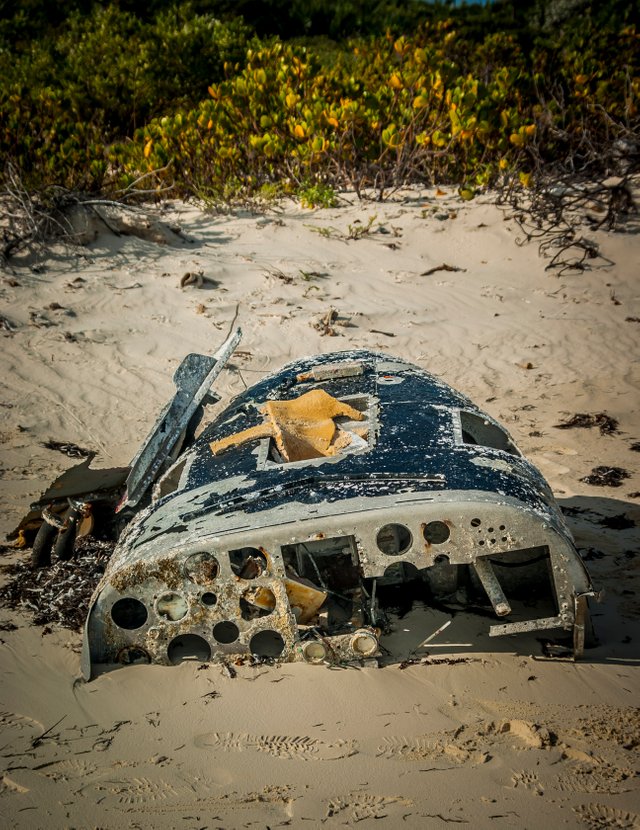 Wednesday

Since no promising evidence has been located during the survey of Water Cay, Flamingo Cay, and Raccoon Cay, and because we are running low on fuel and stores; it has been decided to terminate the project a few days early. If we wanted to continue, we would have to go ashore and refuel and stock up and then come back out. That would give us only 1 day before having to have everyone back to Long Island to catch flights out on the 10th.
NOTE: Our host (Rowdy Boy) on Long Island told us he believes the wreck we are looking for is located off Seal Cay. He used the word Galleon and said there were several cannons which were visible from the surface of the water. In fact, he said a friend has GPS coordinates for one of the cannons. He mentioned the wreck was located just south of the main island on the windward side. The historical account states the 3 prisoners came ashore on a small island and then transported to a larger more long island. This description does fit with what we know of Seal Cay.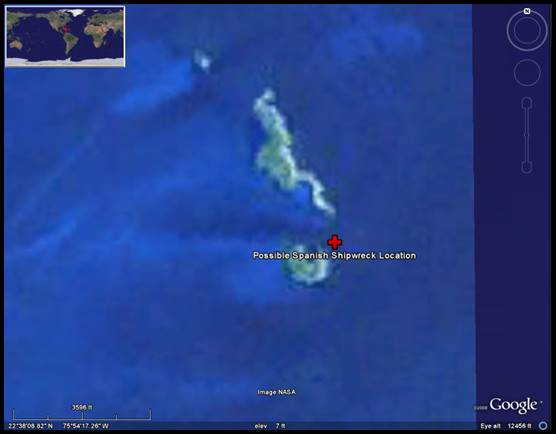 That will have to wait until next year, however. For now, it's a wrap.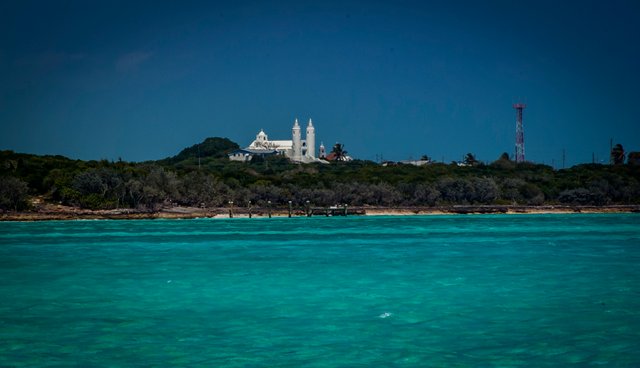 Enjoying my content? Please help support my efforts by resteeming.
Thanks So Much - Liquidtravel