From Idaho to Wisconsin
My wife and I love to travel. So do our dogs. We have visited 45 out of 50 states in the US, and have visited over 25 different countries. We have been very fortunate that our work as comedians has afforded us the ability to travel while we work.
When my cousin told us last year that she would be getting married in my home state of Wisconsin this summer, my wife and I were excited to check another state off of our list.
We are currently living in Twin Falls, Idaho. Very close to the spot where Evel Knievel tried to jump the Snake River Canyon.
There are several routes we could take, but given the option, we decided to take the route that would take us across North Dakota, a state neither of us had been to.
After a stalled attempt at getting up and leaving early, we finally hit the road. But, just a few hours down the road, the dogs let me know they needed to get out and chew on my flip flops for a while.

Mmmm, Delicious flip flops!
A little further down the road, we found the slowest hamburger stand in the US!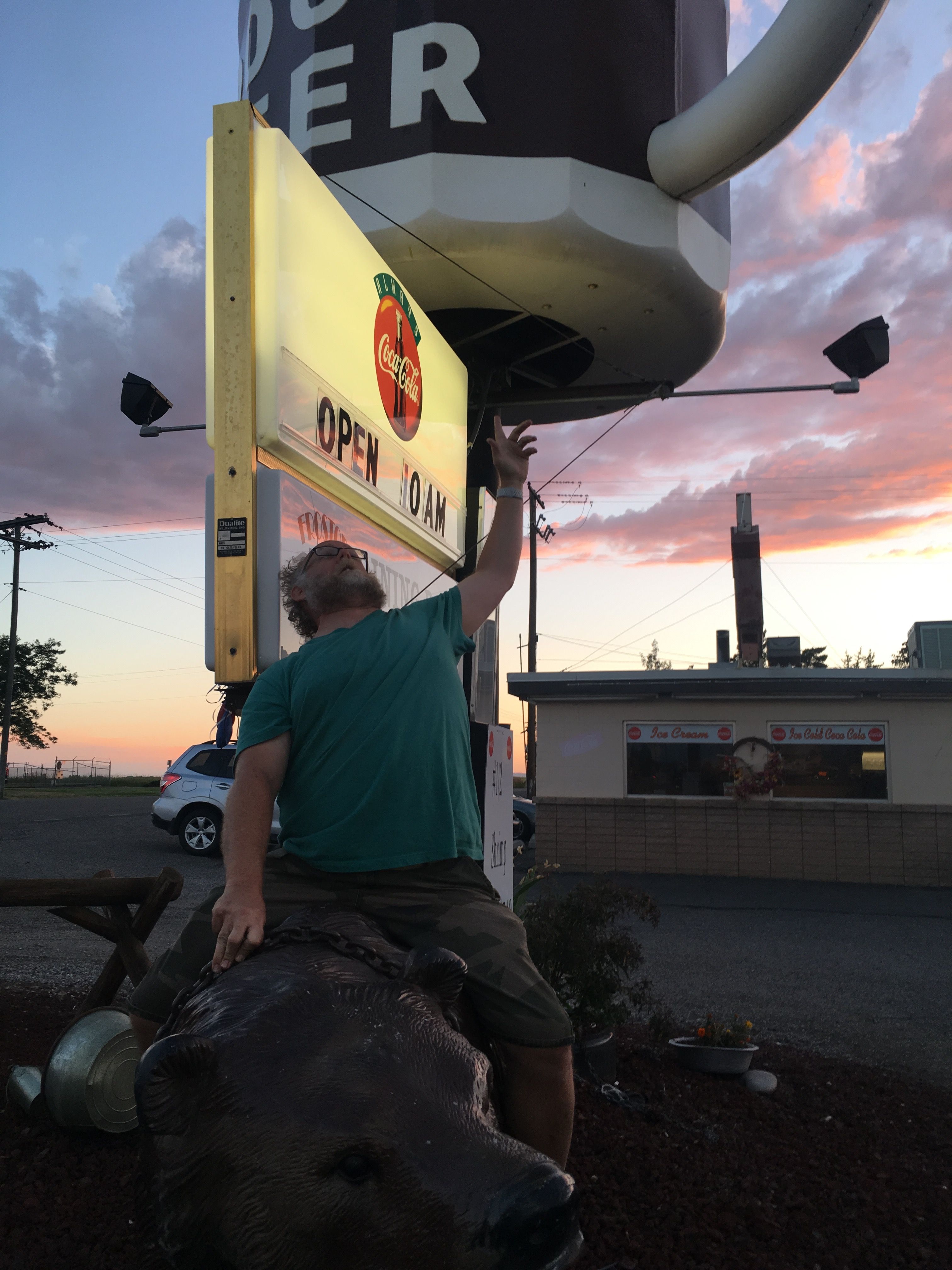 You've got to break the meat before you eat it!
Several hours later, we both felt we were drowsy enough to pull over and get some sleep. So we did just that. Three hours later, with sore backs from sleeping on the folded down seats in the back of our RAV4, we were back on the road!
Early that afternoon, we finally crossed the Montana/North Dakota border! We had to go see the badlands! Pretty cool.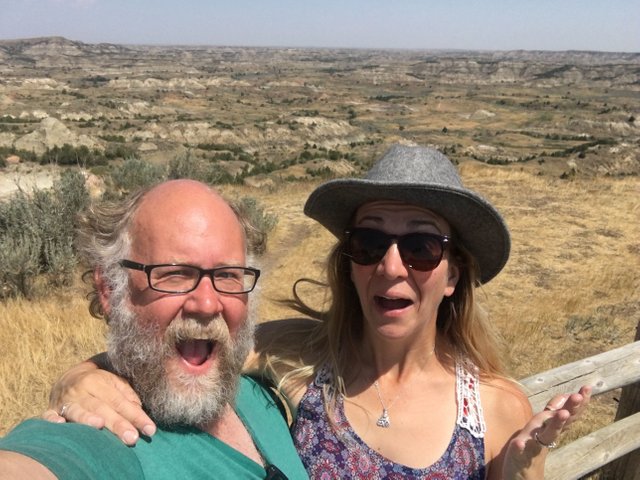 They don't seem that bad to us...
A couple of hours after that we made it to Bismarck, North Dakota. My wife and I have a long-standing tradition, along with our dogs, of taking selfie's in front of state capitol buildings. I have no idea how many we have. But I know that our boy dog, Newt has seen at least seven. Sorry North Dakota, your capitol is easily the most architecturally boring I have ever seen.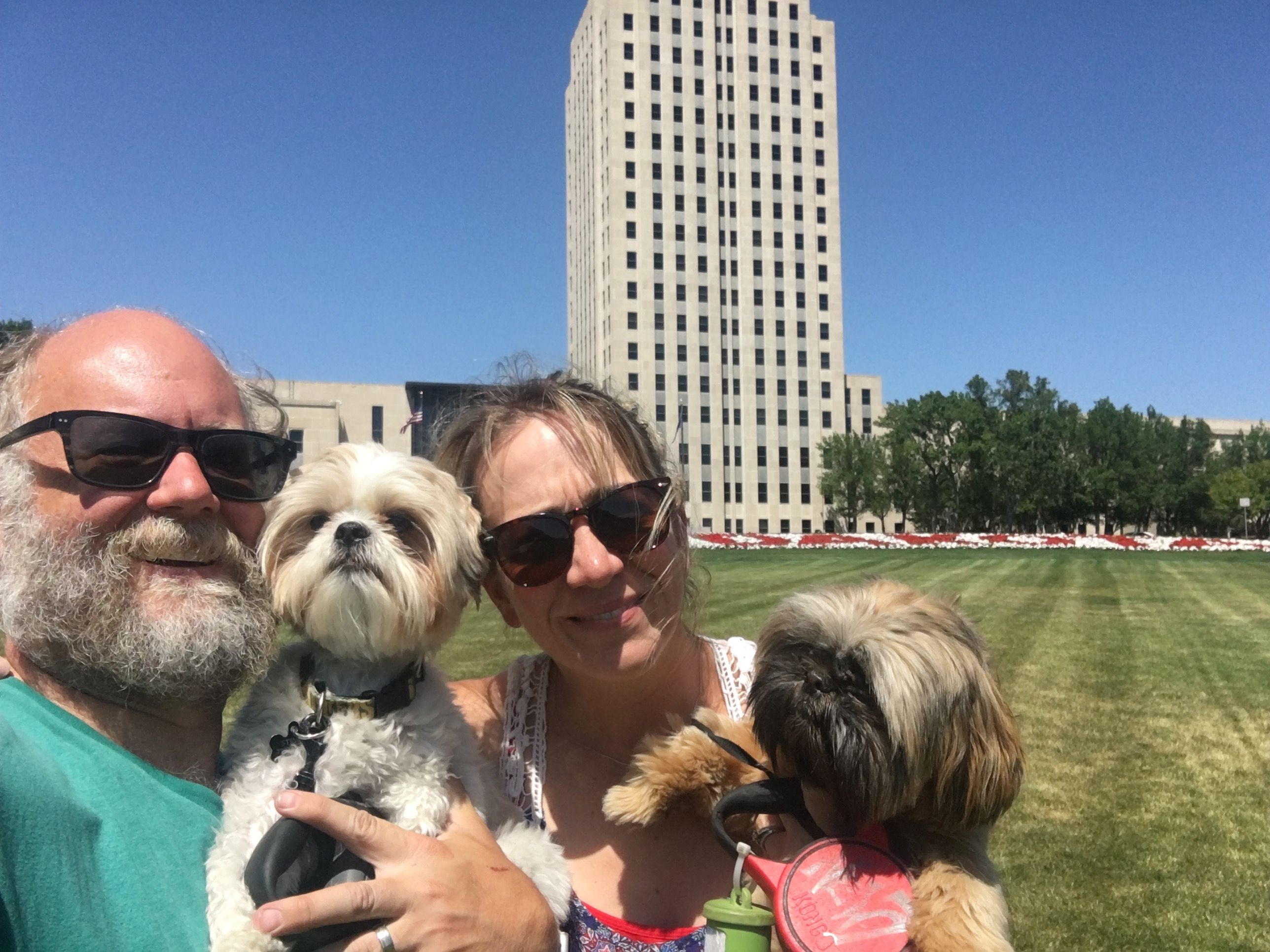 Yawn.
About 30 minutes to 45 minutes later, we spotted something awesome. In Steele, North Dakota, we found the World's Largest Sandhill Crane! It's just a sculpture, of course. But it was fun enough that we HAD to pull over and take pics.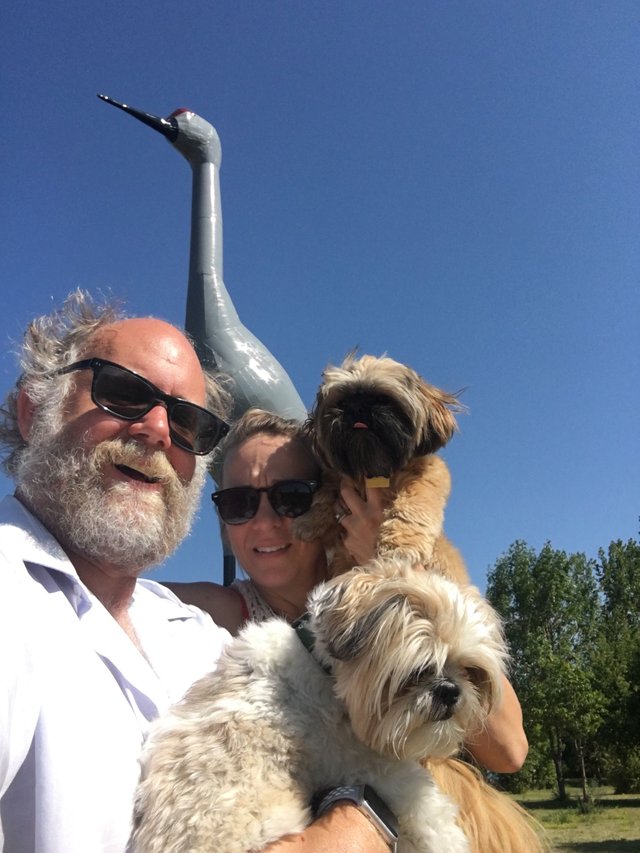 Our dogs are not into birds...
For dinner, we stopped in Fargo, North Dakota. We immediately fell in love with the town! It is so cute, and alive. Fun little shops and no end to delicious places to eat. It seemed like everyone we passed wanted to pet our dogs. Newt and Meep loved it!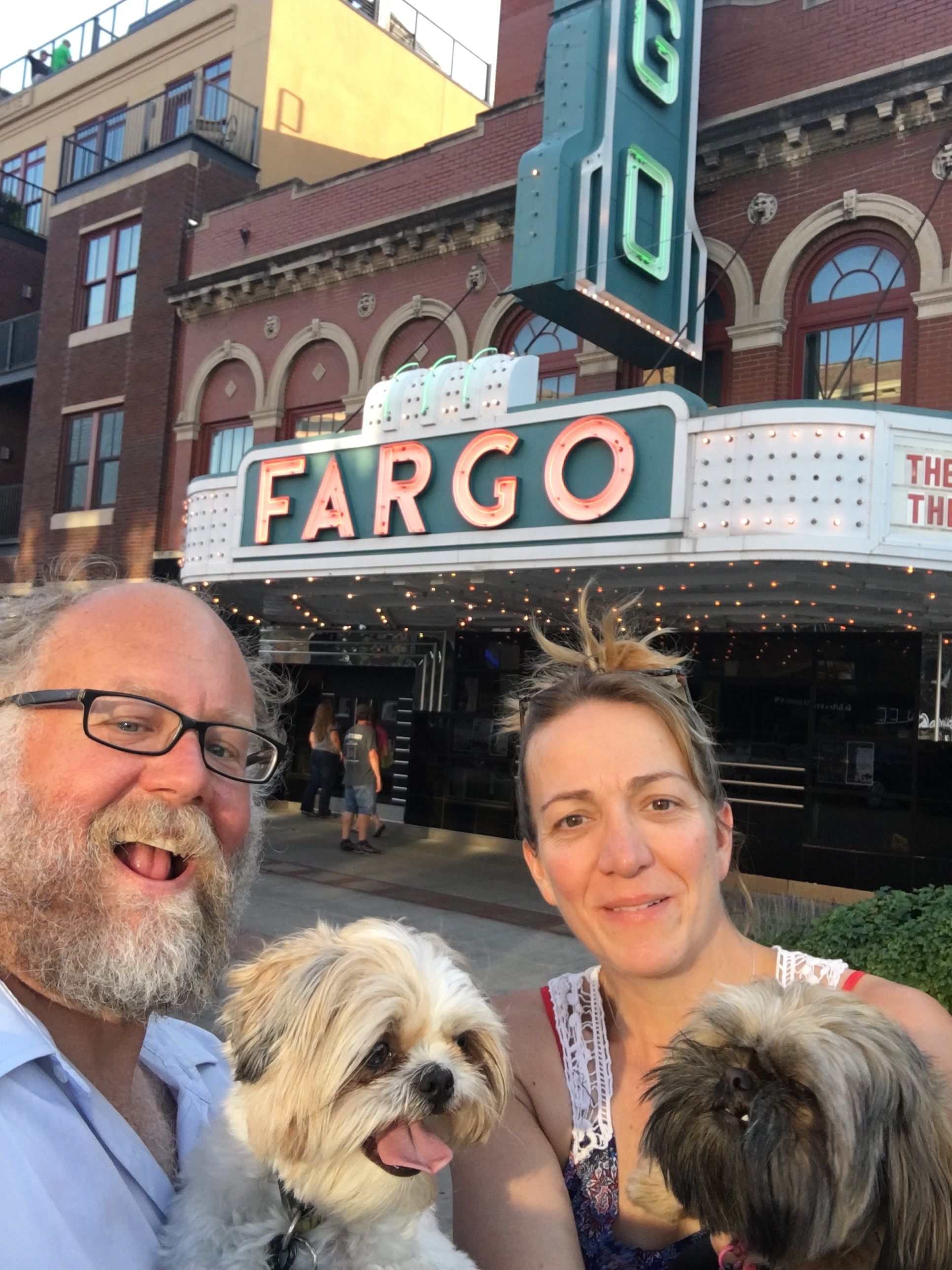 This is not a restaurant, but it says "Fargo" on it. I bet the popcorn was good...
Darkness fell upon us as we crossed the border and travelled through Minnesota and Wisconsin. As the dawn brought the morning, we pulled into my home area of Wisconsin and finally got some well needed sleep.
As my 45th state, North Dakota was alright. Glad I got to visit it.
Where have you been recently? Did you like it?
Be well.