Mosaic Canyon|Death Valley National Park, CA.
It was another level of experience, I was amazed to visit Mosaic Canyon, one of the beautiful trails in the wildness of Death Valley. The death valley road is 140 miles long and can go all the way to 130°F degrees during summer.
It wasn't as scare as the name "Death Valley" implied. It was a diamond in the rough type of view. Death Valley was a name given by survivors the pioneer's group who lost their lives as they adventured in winter in 1849-1850.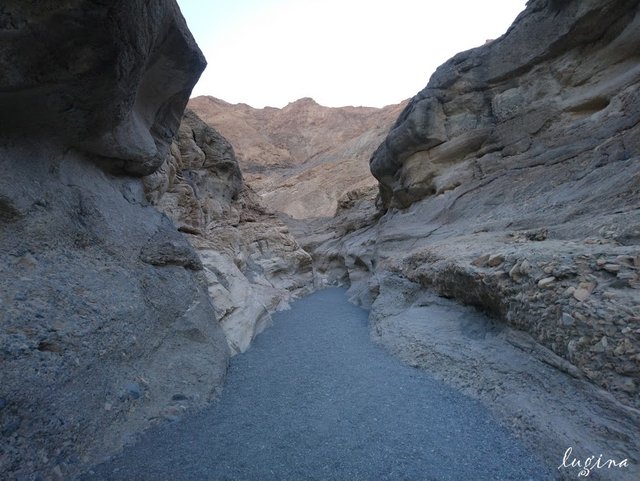 Image of Mosaic Canyon by @lugina
To get to the Mosaic Canyon, we had to exit from the main road of death valley and drove in on an unpaved road for half miles to the parking lot, from there we started to walk through isles of granite rocky walls.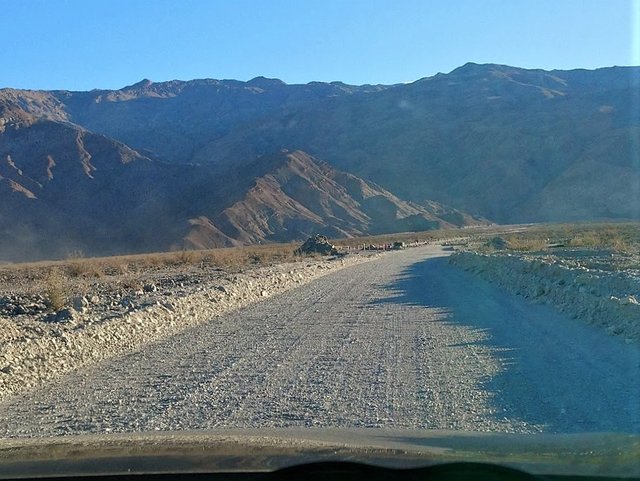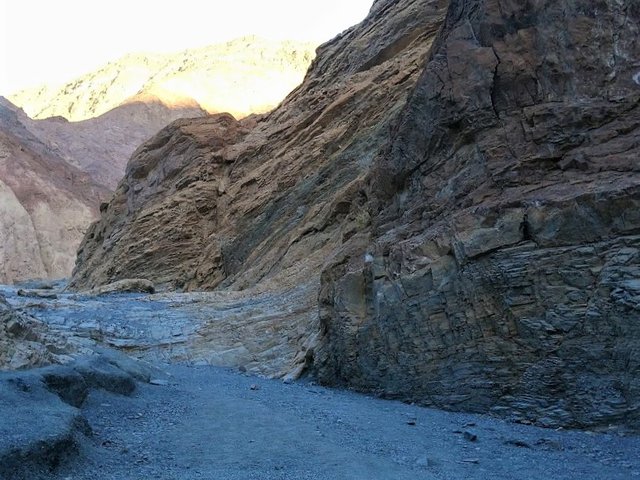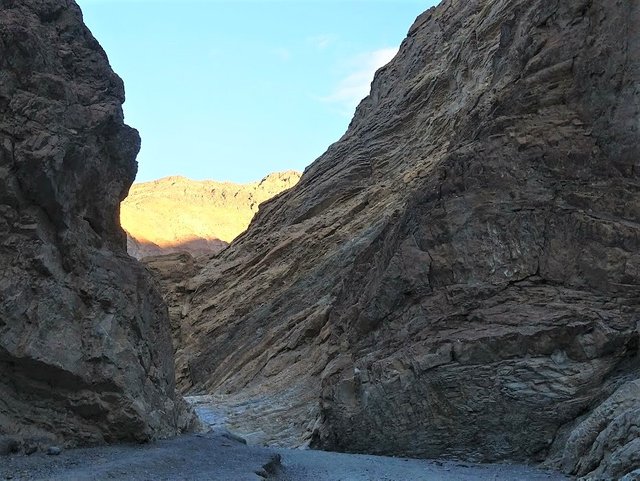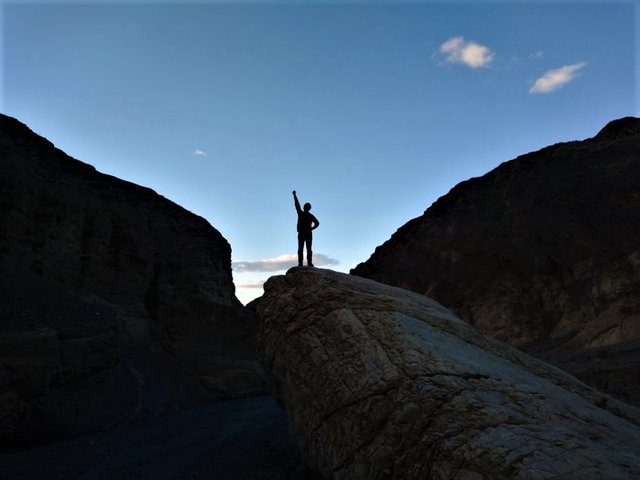 Hubby at the top rock
Although Mosaic Canyon is the only place I visited but here some places you guys can explore:
Enjoy and be part of wild nature in death valley
Enjoy the sunset and surf in the Mesquite Sand Dunes
See the stars at the rugged terrain of the Devils Golf Course, hike to the top hill of mosaic canyon
See the the colorful mountains of Artists Palette
See the spectacular of Wild rose Charcoal Kilns under the full moon
See a gain hole mark created by a volcanic explosion
Explore field of wild flowers in the desert only in spring or
Find out what kind of fish that survive in the extreme desert's weather.
---
---
It was getting dark and my son wasn't that exited because being tired 7 hours on the road, so we didn't go to the top and decided to continue to hit the road to our hotel.
But if we go more farther for 10 to 15 minutes and climb up through the steep rocks we will see the colorful of rolling mountains.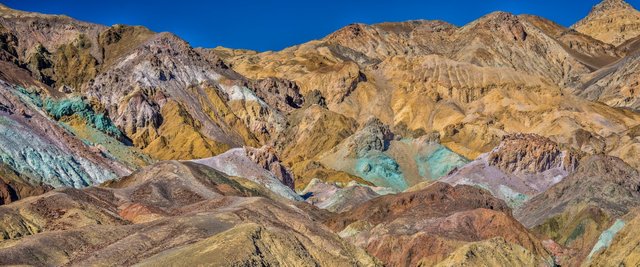 View behind the canyon. Image from http://www.sharetheexperience.org/
---
---
The Prepossessing Death Valley Road.
View from the high peak of cut through the mountain's road with elevation 6,433 ft.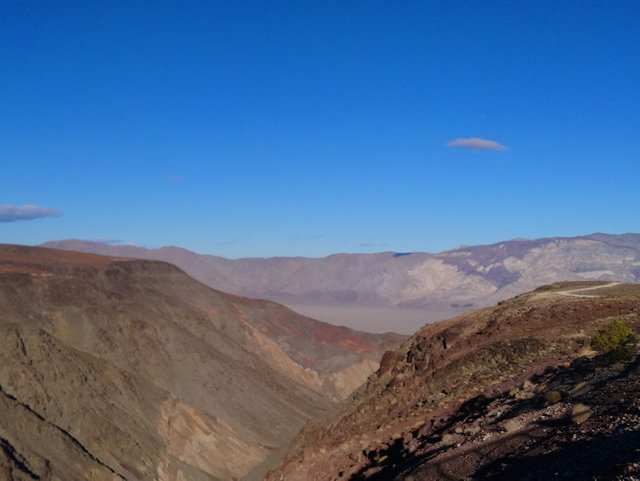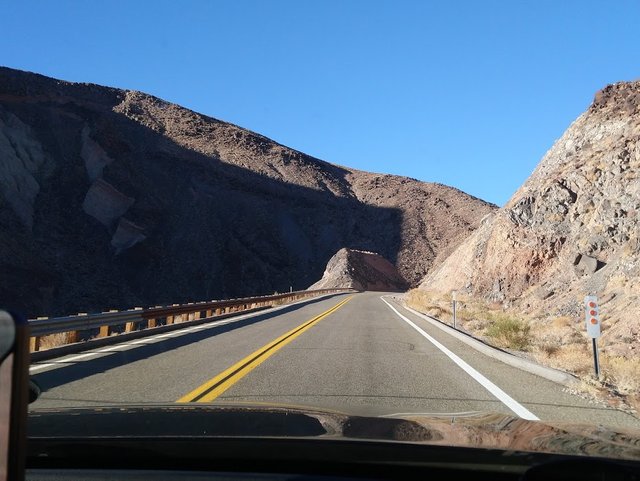 ---
---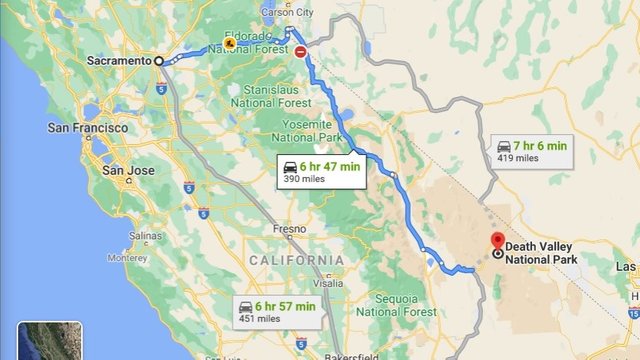 Screenshot Google photo image.
---
---
Thank you for visiting my blog,
@lugina.