Mount Diablo, San Francisco. CA.
A highly recommended Park to visit, Mount Diablo, has the best and fabulous scenery to enjoy with a lot of trails to choose, a lot of rocky hills to climb, cycling for adventures or camp if you love being outdoor at night.
Mount Diablo located in Contra Costa County of the eastern San Francisco Bay Area, with two summit accesses entrance from South Gate and North Gate and two others entrance, Mitchell Canyon Visitor Center and Macedo Ranch Staging Area are trails access only.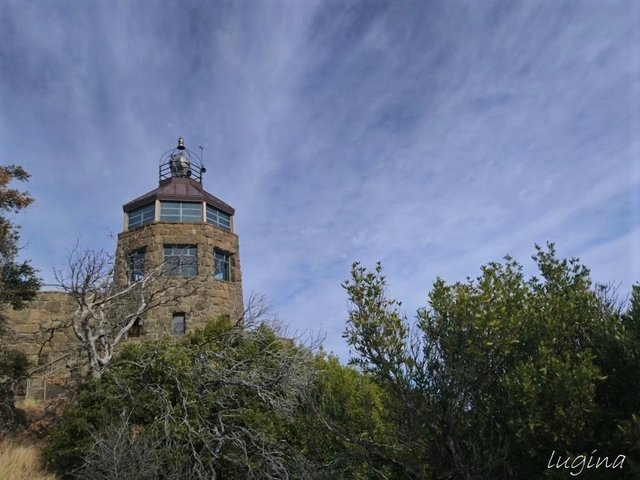 ---
---
While adventures ride their bikes up there to the summit, we just drove there. 30 minutes drive in a narrow, snake curve up and up to get to the peak from the gate where we paid $10. Along the way there are some picnic points with magnificent layers of rolling hills and mountain views.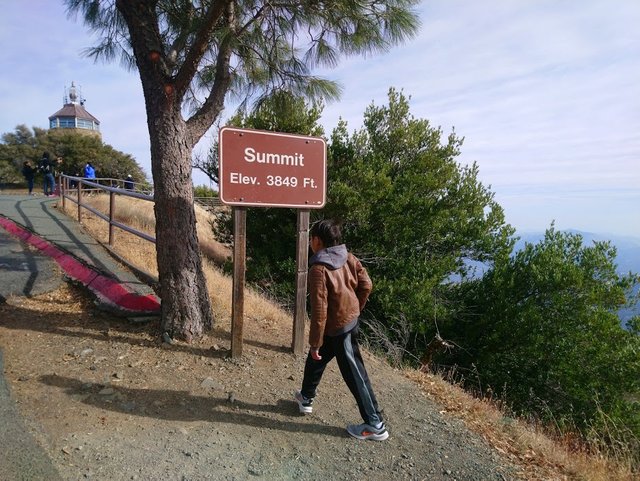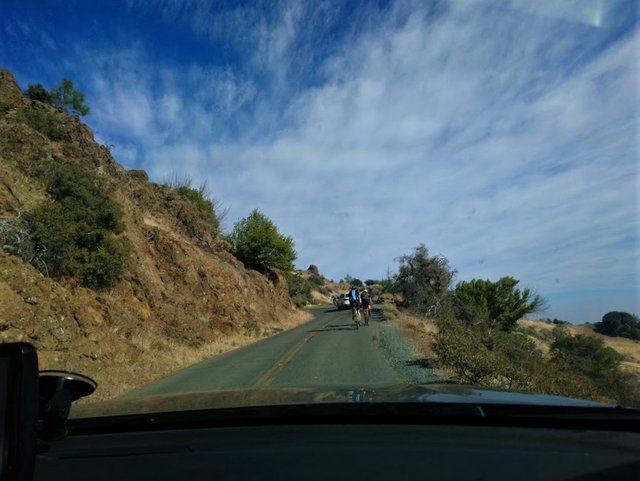 ---
---
The second destination after the light house was a rocky hill named Devil's peak, that people wonder to climb up for the 360 degree surrounding views down below and of course to get pictures.
The picture I took above was a random guy. I was going to climb up to Devil's peak but my son was following behind. Too nervous for him so I had get back down.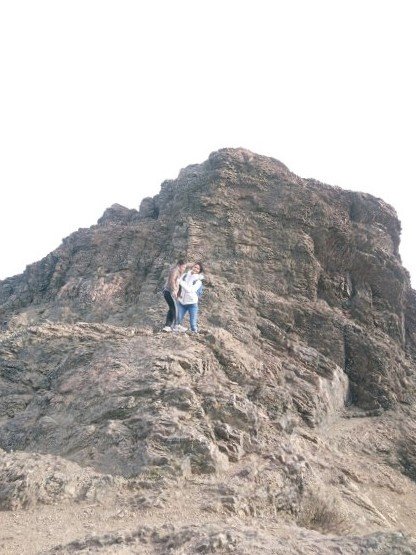 ---
---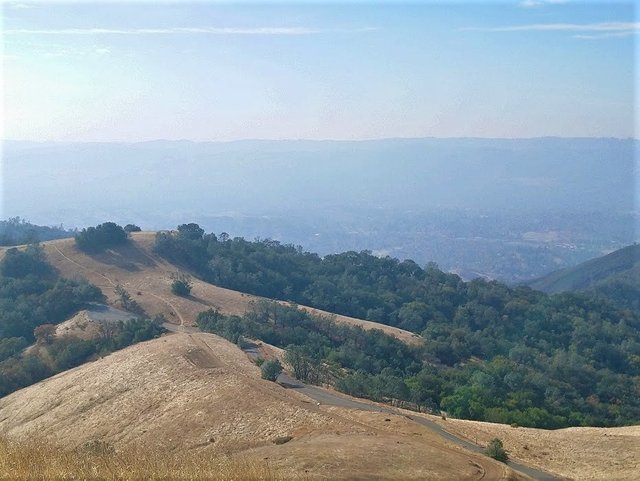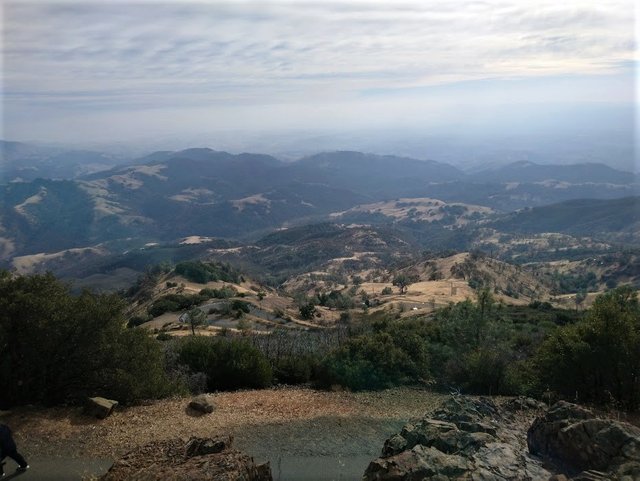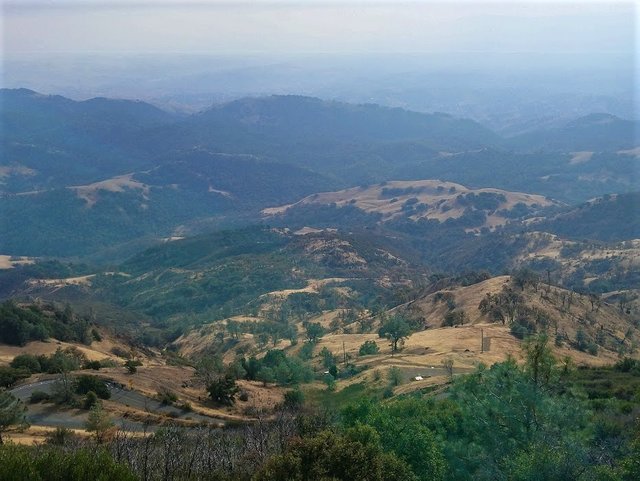 ---
---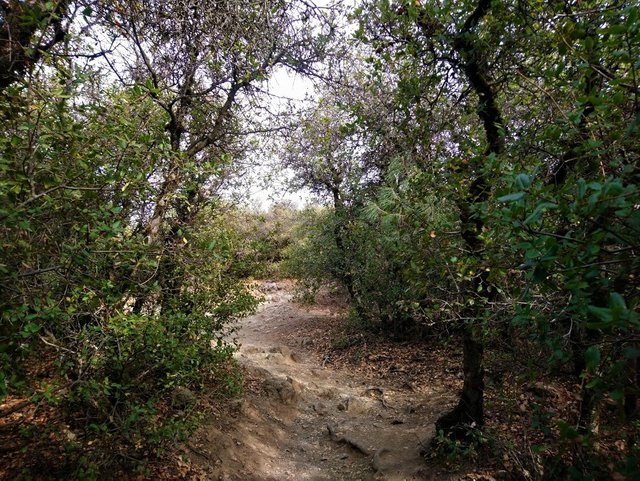 We hiked back up to the parking lot but used a different trail route, a little safer for my son to hike since he loves to walk by the edge of the trail because he doesn't know walking on a steep trail is extremely dangerous.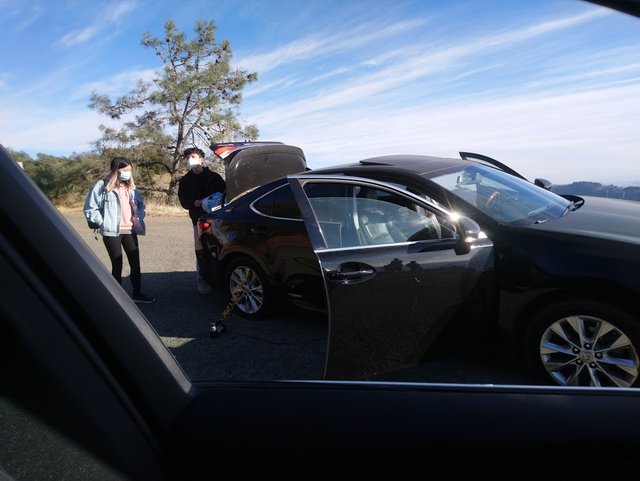 Going back, we passed by a Toyota hybrid parked by the peek view with two tires flat all the way to the ground. For some reason, I told my husband maybe they need help, so we drove back up to the hill and talked to them. Indeed they needed help, he's only a 18 year old adolescent who just recently got the car and driver's license.
He said he knows nothing about the car. He thought that he got bad tires. So we let them to use our portable tire pumper to pump some air. while we were waiting, he suddenly told us that his parents just texted him that they also have a air pumper in his trunk. Funny adolescents ....

Thank you for visiting my blog,
@lugina.