The Amazing Hoover Dam, Las Vegas. Nevada.
Hi every one, It's me again. My family and I actually is on vacation since Monday and enjoying our road trip sceneries. Driving again through the Mojave dessert to get to Las Vegas and tomorrow we will continue to Los Angeles.
Here's the cool place I visited that I want to share.
A quarter mile to Arizona and a quarter mile to Nevada, Hoover Dam is just right on the borderline of beautiful serenity black canyon of Colorado River.
Hoover Dam was built to provide hydroelectric power, flood control, and water supply. With 3.25 millions cubic yard of concrete, It created 726 feet tall and a length of 1,244 feet, bottom thickness is 660 feet at the bottom and 45 feet wide top.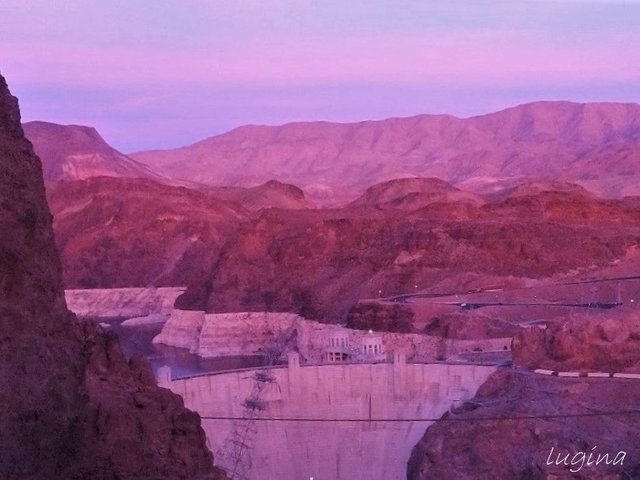 To get to the dam, fortunately it only takes about 30 minutes from Las Vegas strip. There is no charge to get inside but you do need to allow your car to check by security by the gate, parking is free if you park on the Arizona side, else it's $10.
There are two places to enjoy and absorb the dam, you can get the best view from the bypass bridge through the stairs and ramps as you see on the picture bellow or drive down to the parking lot and enjoy the worthy walk along the spectacular concrete arch-gravity dam.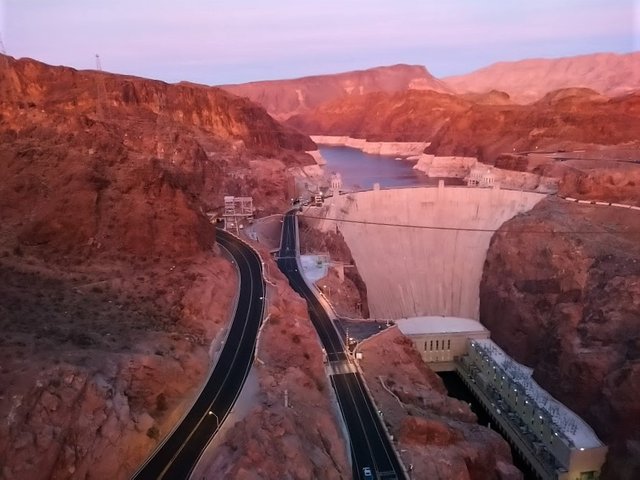 ---
---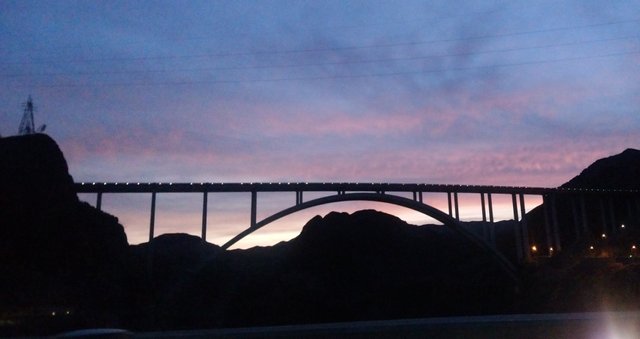 The bridge captured from the below parking lot by the dam.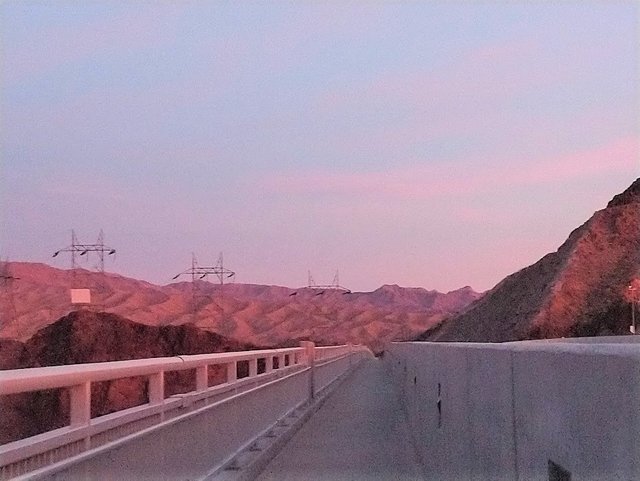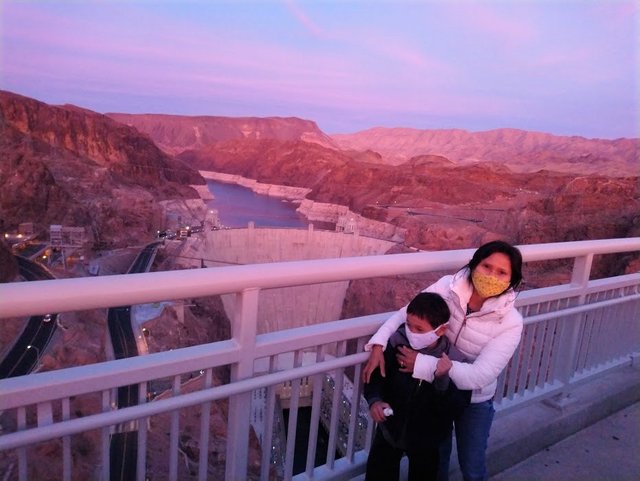 ---
---
The images below I took while we were driving to get to the below parking lot, unexpectedly the sun was setting quite fast and dusk was the only reason for us to just continue drive back to the hotel.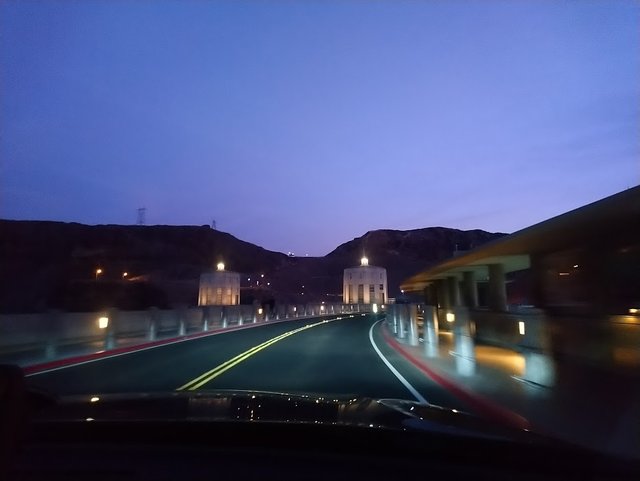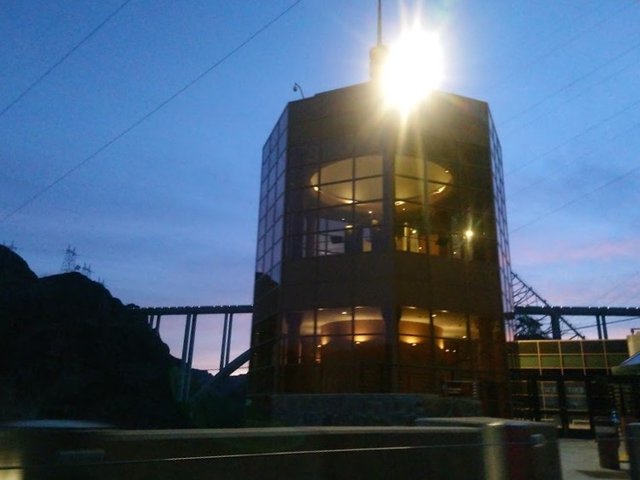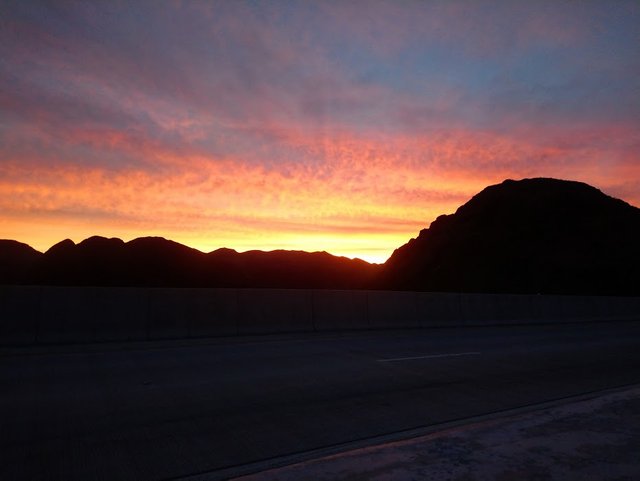 ---
---
Check out this science video, how strong the defying gravity and the wind push the poured water bottle upward.