Sunday trip from Amsterdam to the very south of the Netherlands to visit S. and L.
My nephew S. invited me to his birthday party last april. He had moved from his fathers house to his first apartment and was proud to invite his family over to his own place. Unfortunately I couldn't make it, so I promised to come visit this summer. Yesterday I took the train to Heerlen where he picked me up at the railway station. We drove through the beautiful Limburg landscape to Vaals where he lives. I admired his apartement, we had a nice lunch and talked about life - I hadn't seen him for over a year! - and we went for a walk. Vaals is a nice little town in the very south of Limburg and it has one very special spot and this is where we were headed. It was quit a stroll! I was taking pictures like a tourist.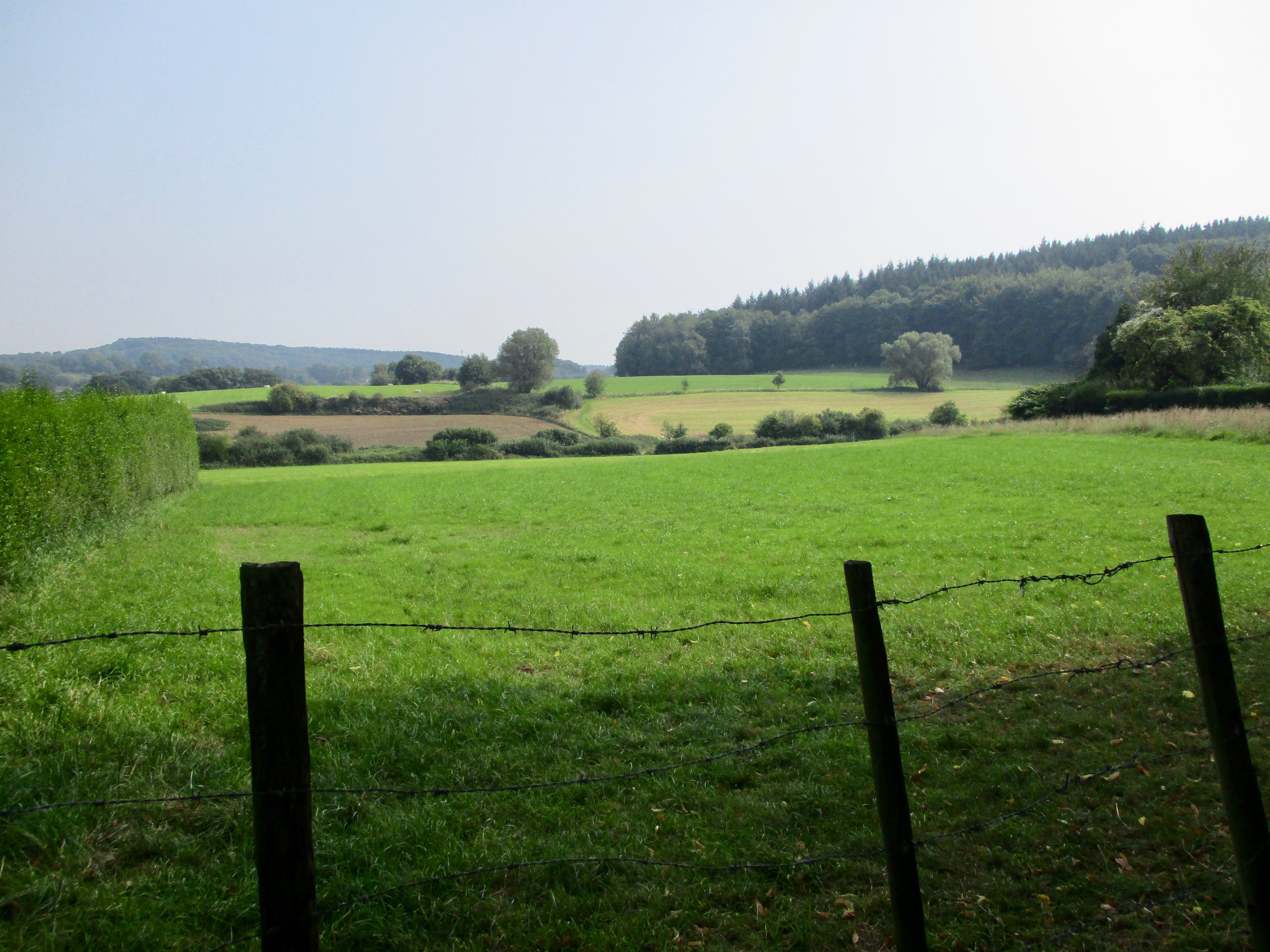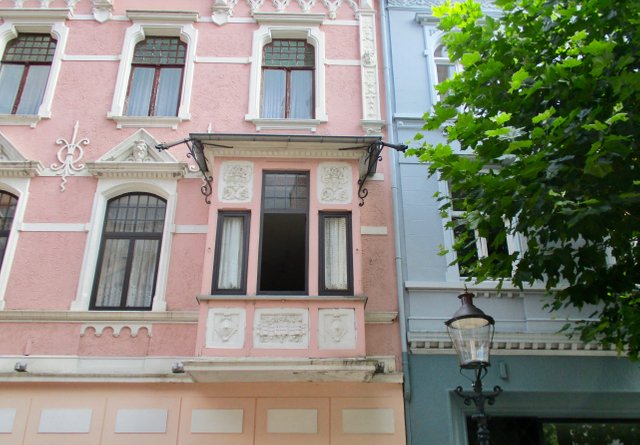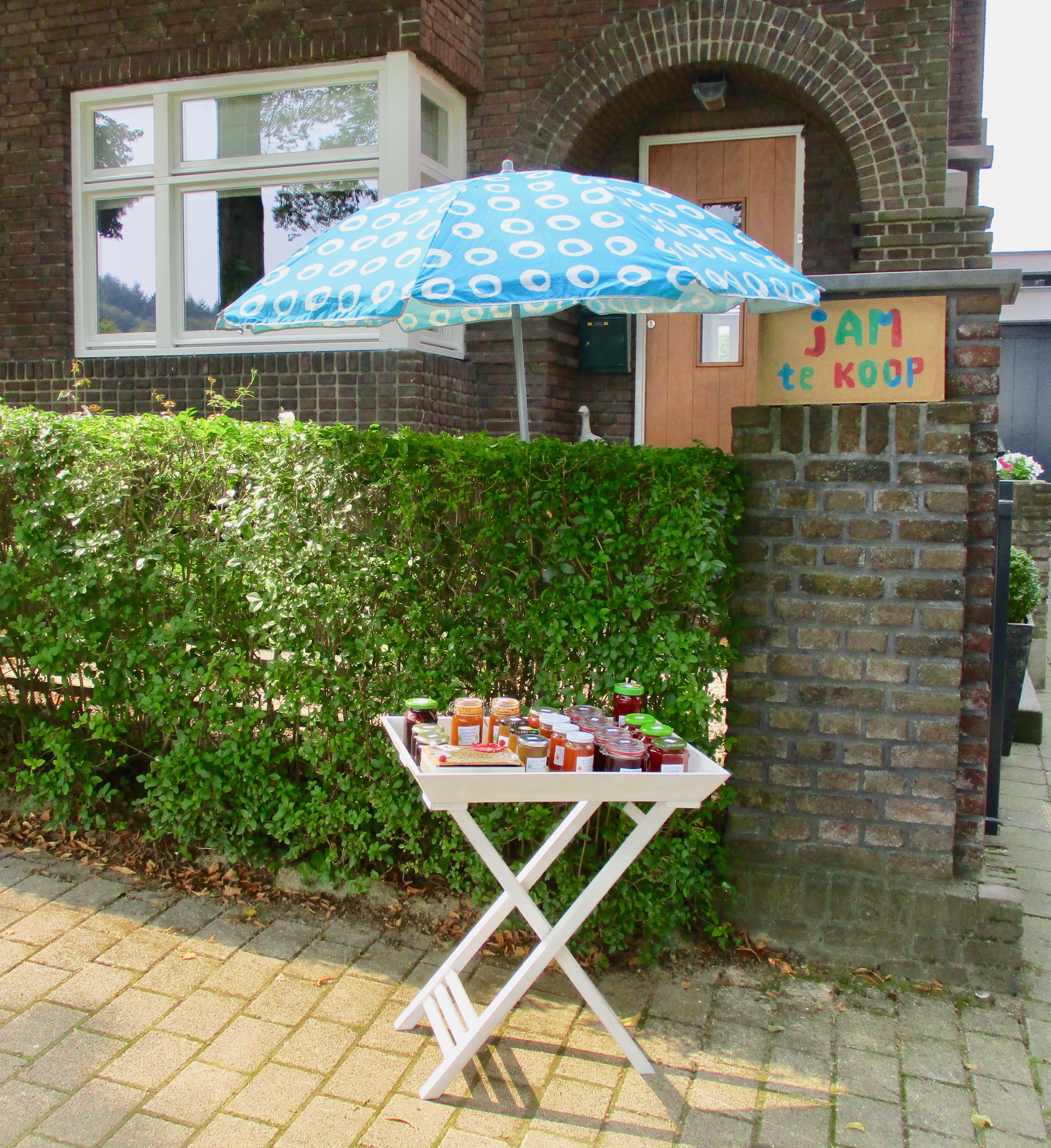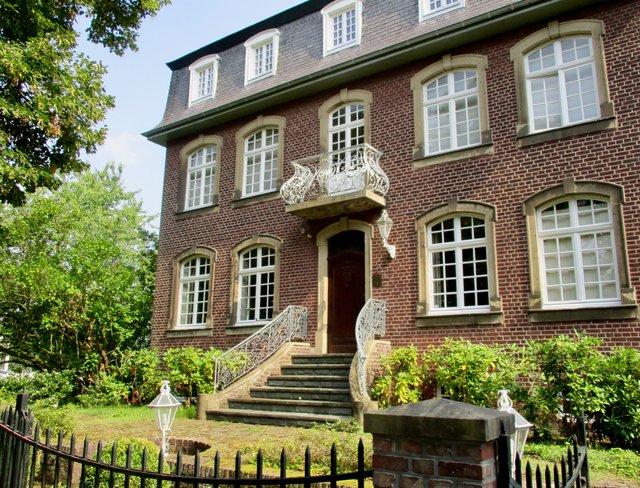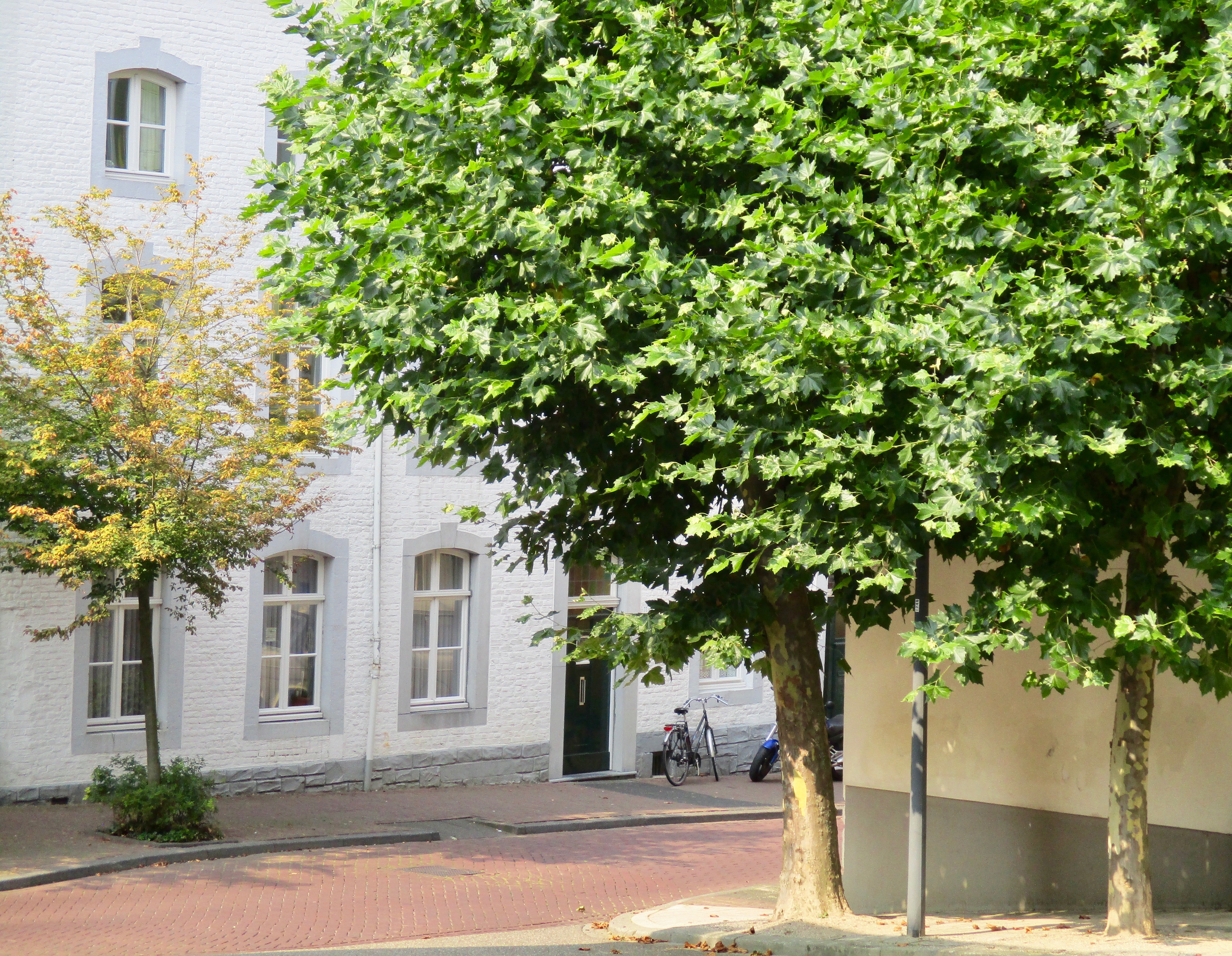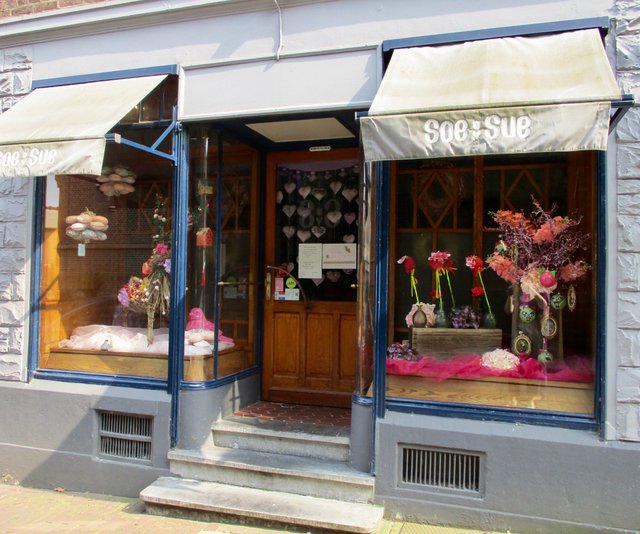 Limburg is where I was born and grew up, but now I've lived in Amsterdam for over thirty years I understand why people say: 'It's like being on a vacation abroad!' Yes, it ís different from the rest of The Netherlands. They speak another language too. When I was young I didn't notice that of course, it was normal to me, but now I understand how it sounds to people from elsewhere.
Look, a sign is directing us to the special spot: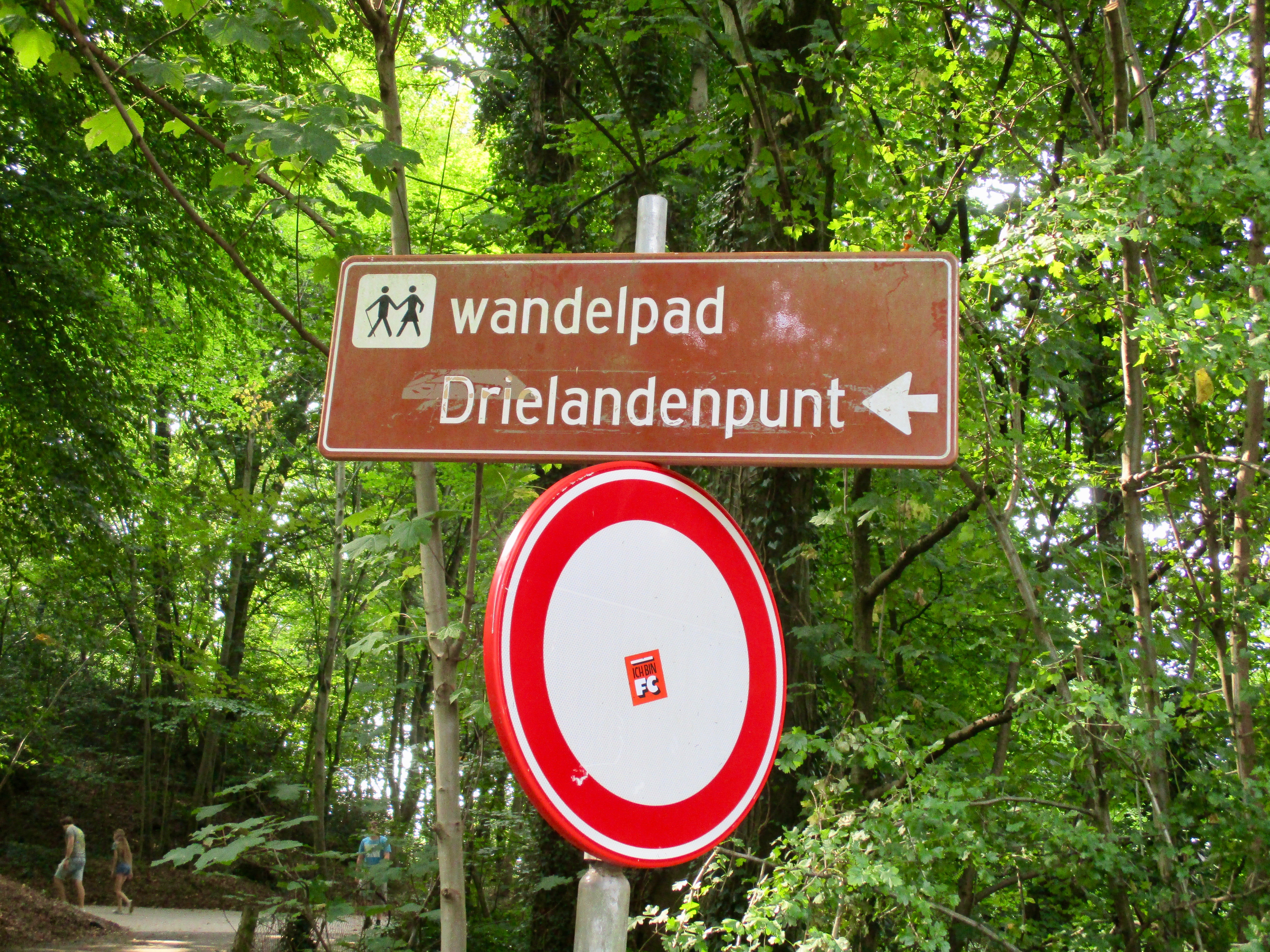 In 'Het Drielandenpunt' three countries come together in one round spot. It's cut like a pie: a piece of Germany, a piece of Holland and a piece of Belgium. Families with young children go up there, for children it's magical. You can be in three countries at the same time! My parents took me and my brother and sisters there, when we were little, and I remember we were very excited. So today it was a stroll down… no, úp memory lane for me.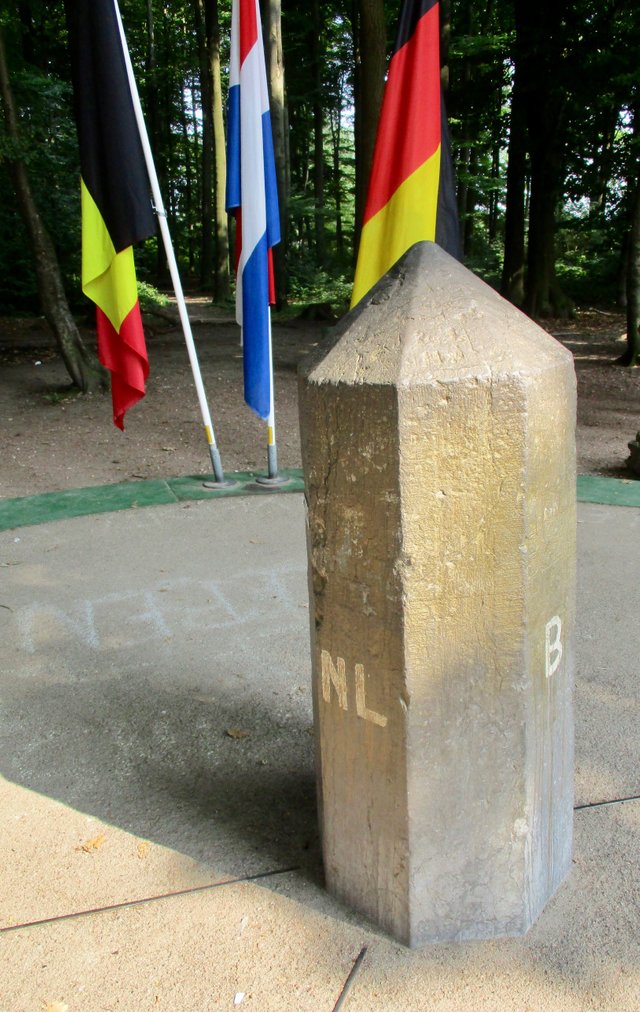 Afterwards S. walked me to the busstation and I took the bus back to Heerlen because there was someone else I promised to visit: L. She also moved to a new apartment. L. is a bit like a fourth daughter to me. She came to live with us at the age of twelve - when she entered a ballet school in Amsterdam - and stayed with us for three years. Now she is twenty nine and we speak on the phone on a regular basis. I walked from Heerlen railway station into the city. I hadn't been there for many years but I read about some new fancy apartment buildings in the newspaper - the article featured pictures of fantastic architecture - so I was under the impression things were a lot better now, but Heerlen is still as unattractive as I remember. Okay, it's cleaner, yes, and the junkies are gone, but it's… I don't know… dead. However, the dinosaurs seemed alive!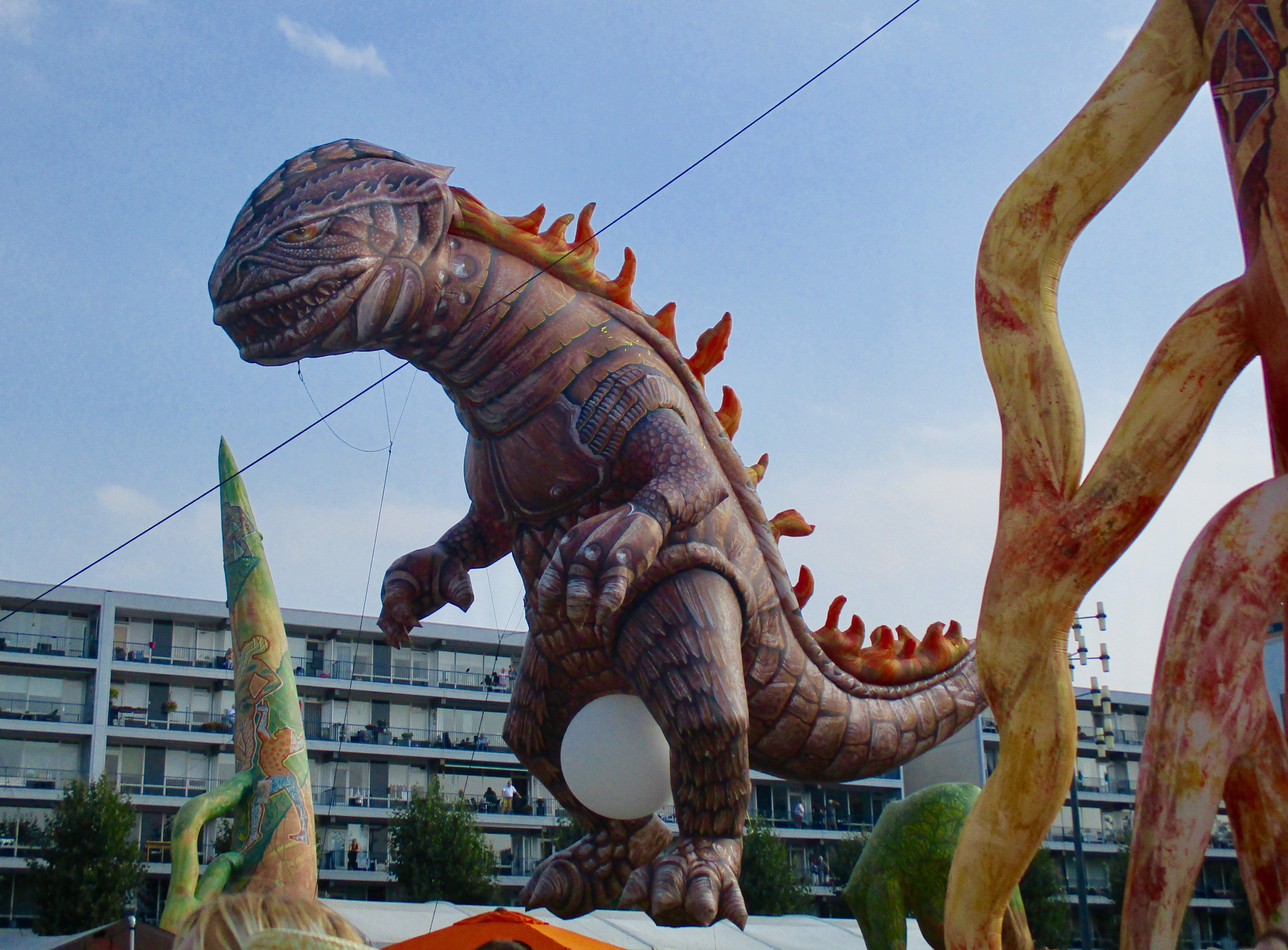 They were in front of the theatre, our meeting point. From there we walked to Het Glaspaleis (The Glass Palace). The visually most distinguishing aspect is the free-standing glass that covers three sides. When it was built in 1935 this was revolutionary.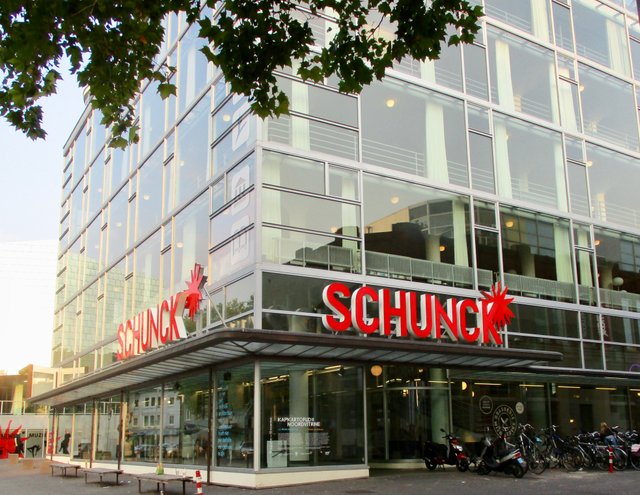 The original name was Modehuis Schunck (Schunck Fashion House), but it was soon nicknamed Glaspaleis, which is now the official name. It is now the cultural centre of the city, but of course the museum hall was closed already when we got there by six. We went to the top floor for dinner, which was very nice. Afterwards L. showed me her apartment, also very nice. From her living room window L. has a lovely view on the sunset and at this time there were even some hot air balloons! When L. walked me back to the train station I spotted this interesting wall painting: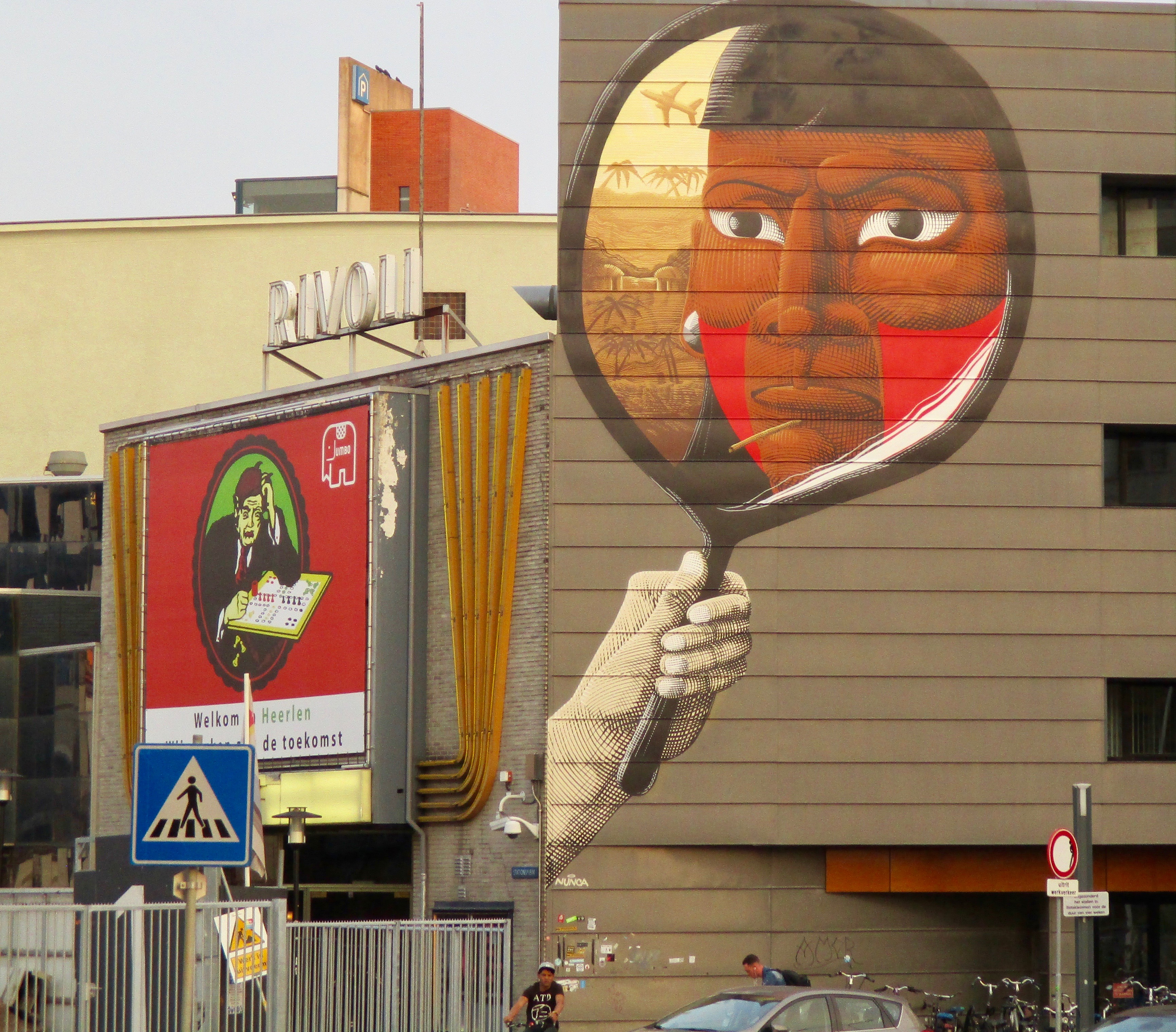 By midnight I was back home in Amsterdam. Tired, but unable to sleep: I should have had dessert instead of: