Monaco to Plage Mala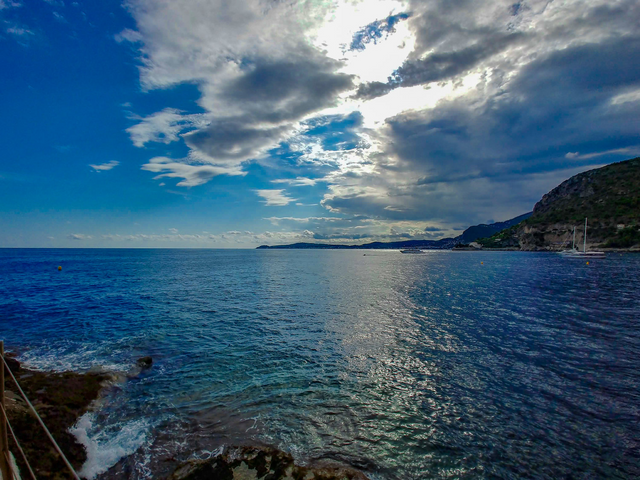 Plage Mala: How to get there and why
Right folks,
Plage Mala has to be one of the most beautiful beaches on the Côte d'Azur. I first discovered it several years ago on the train coming from the direction of Nice. As the train hugged the side of the cliff there seemed to be some amazing beaches below. While approaching Cap D'Ail train station a small bay nestled at the bottom of some seriously steep rocks popped into my view. Crystal clear azure water, big rocks to jump off, a couple of beach restaurants, a few boats anchored and people having more fun than me sitting on the train. But how on earth do I get there???
The place I saw was Plage Mala. At the time I believed it was a local secret. As it turns out La Mala is not exactly a secret. It has been frequented by celebrities, including Winston Churchill (well, supposedly). It also has a nice bit of history attached to it since it was the place from which some 700 Provencal (French?) soldiers staged an unsuccessful attack on Monaco in 1560. At least this is what I've been told. I am not exactly a history buff, so if you are and if you have more details on this, please comment at the bottom of the page.
Mala can be accessed either by what feels like 1000 steps named l'Escalier de la Solitude that lead down to the beach from the centre of Cap D'Ail or by a coastal footpath from Monaco called Le Sentier du Litoral. The footpath can be reached from Monaco's eastern district of Fontvieille and Cap D'Ail port. Cap D'Ail port is right on the boarder of Monaco. (Incidentally ail means garlic in French, which makes the chef in me happy.) The footpath hugs the sea all the way to Mala and it is generally very safe.
There are several unsupervised swimming spots along the way. Some are more kid friendly than other, so exercise your good judgement when deciding what works for you. When the weather is not nice, certain parts of the footpath are barricaded off, in which case you will need to dip further into Cap d'Ail before you can descend on La Mala via the aforementioned l'Escalier de la Solitude. My wife and I have done the 45-minute walk many times with our two boys aged 8 and 6 and, other than some unsurprising whinging, it was fine.
In the photos that follow I will illustrate how to get to Plage Mala via the coastal footpath from Monaco. In my opinion, this is a pretty cool adventure in and of itself. So, if you are coming this way or if you find yourself in the area, make sure to put this on your to do list. Whether you want to end your journey at the beach and enjoy one of the two restaurants (La Réserve de La Mala and Eden Plage) or pack your own food, stop at a designated picnic located near La Pinède Restaurant and park at one of the wild(ish) swimming spots along the way is up to you.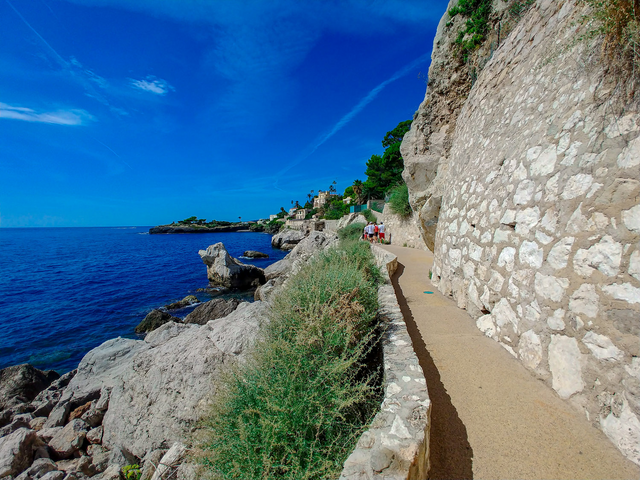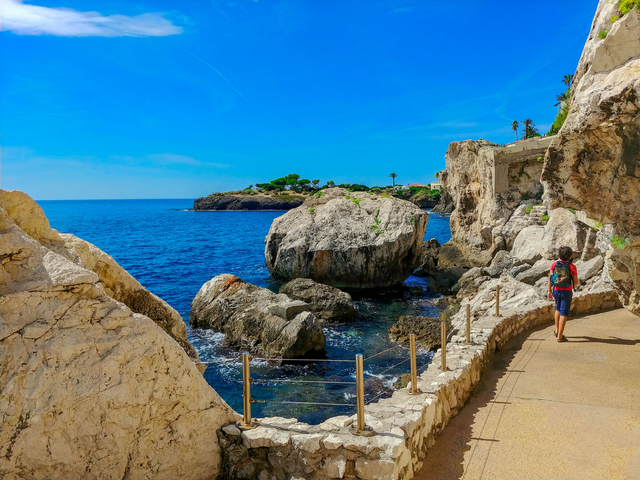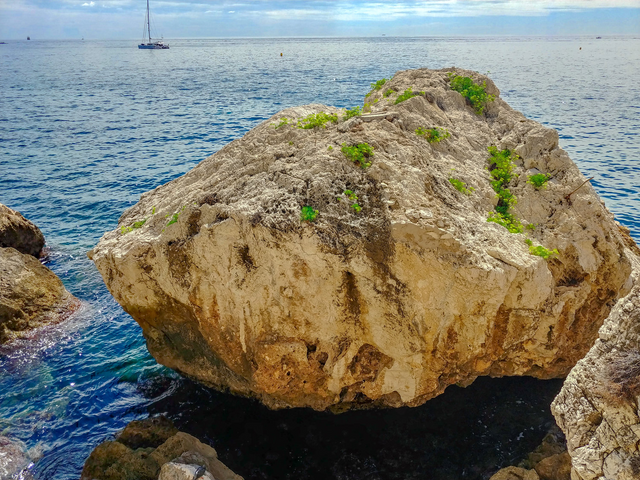 As you can see, the view is pretty great from the start.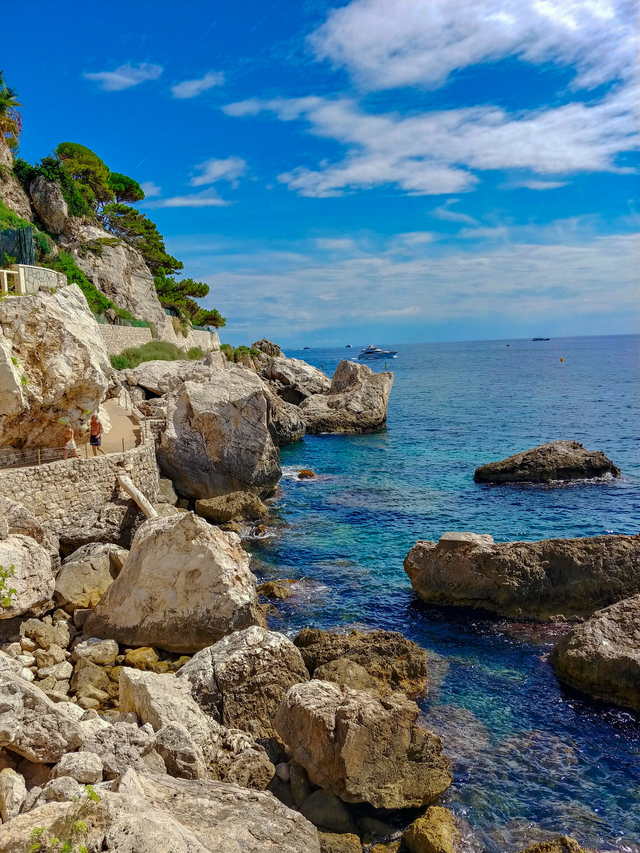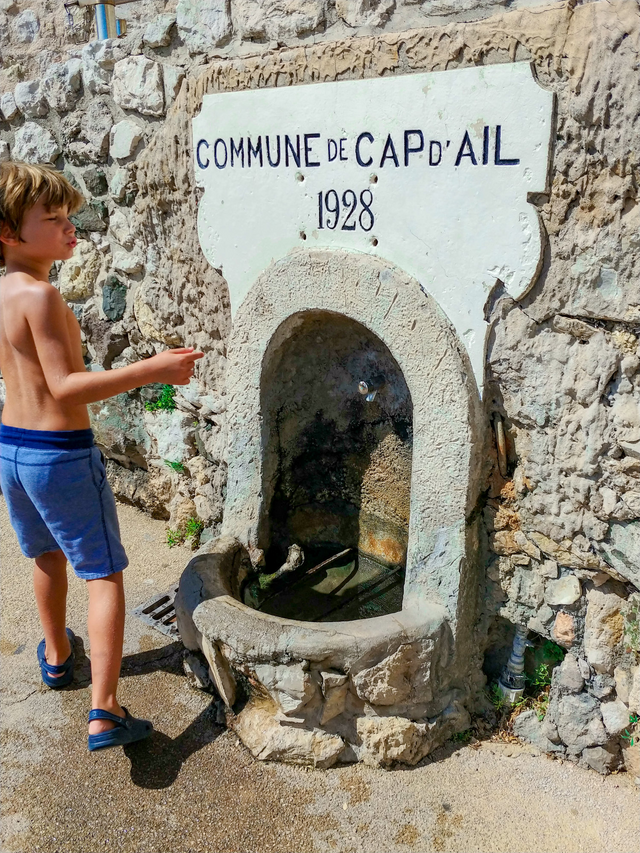 Make sure you check if the water is drinkable or not, or better yet, don't forget to bring plenty of water along. There is a ridiculously overpriced cafe sort of half-way to Mala where you can stop for coffee, drinks, bottled water, but you really don't want to make that mistake.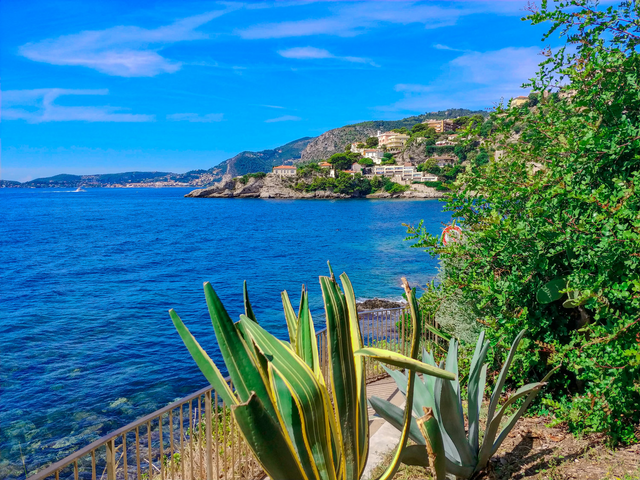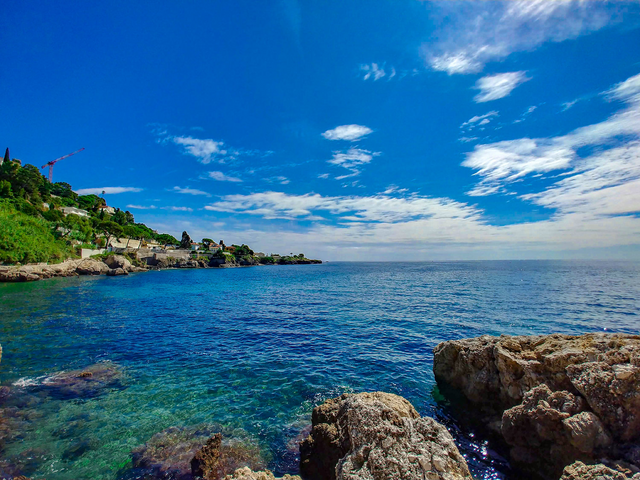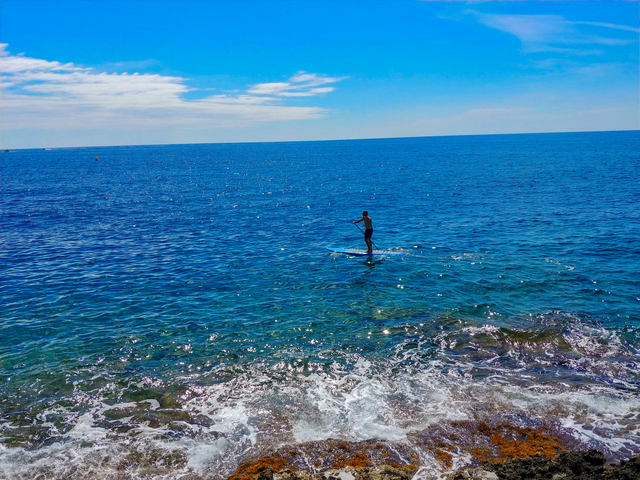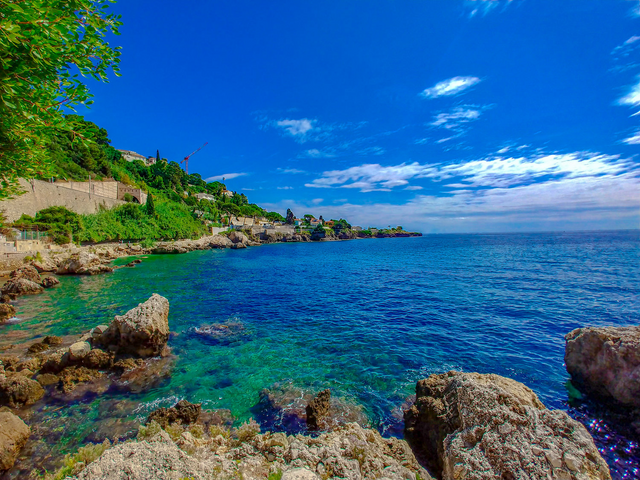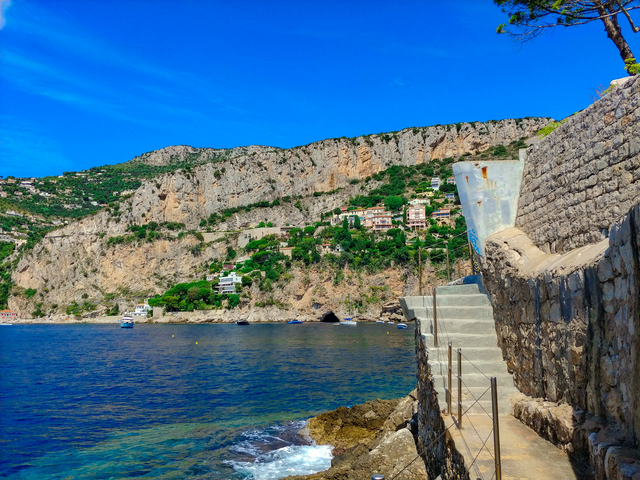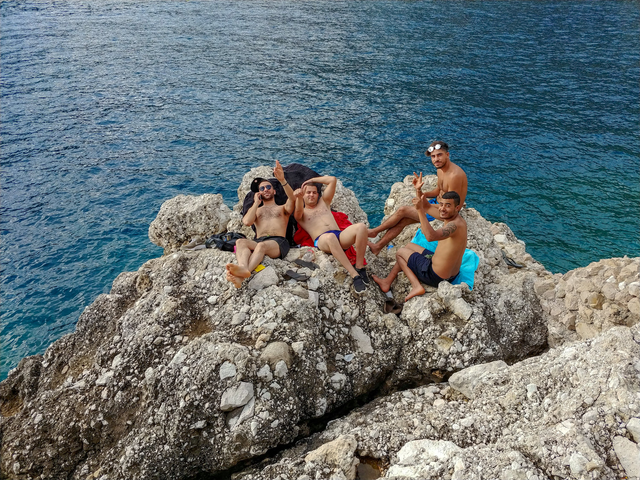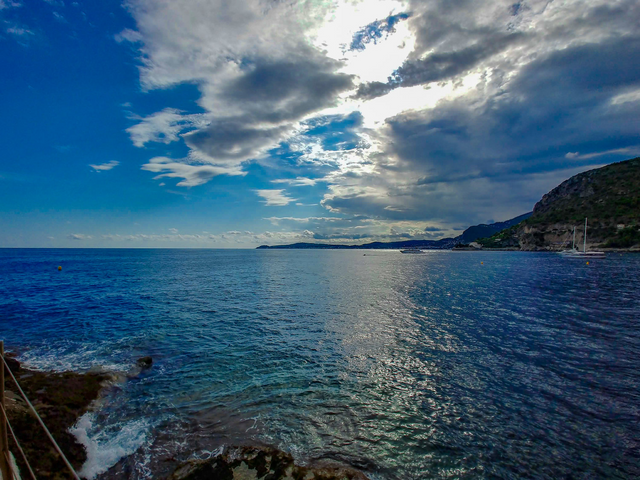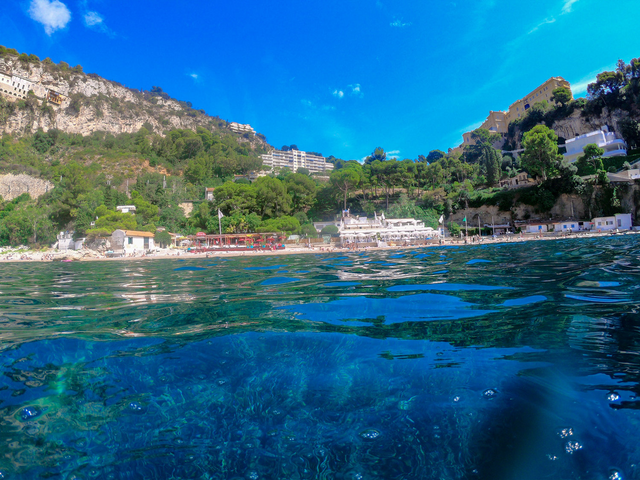 Et voilà! La Mala. Here is the view of the beach and its two restaurants.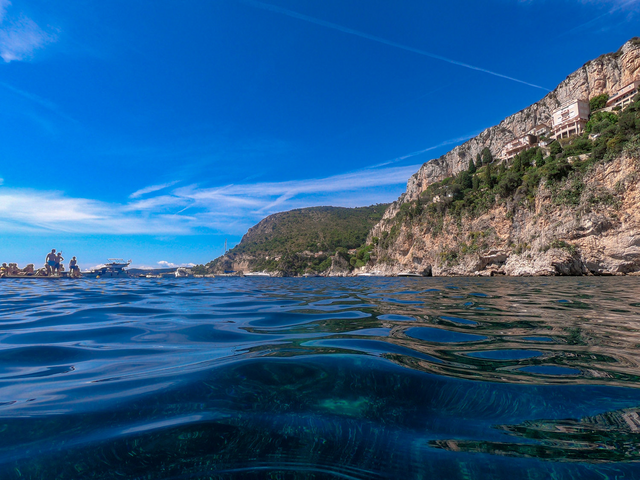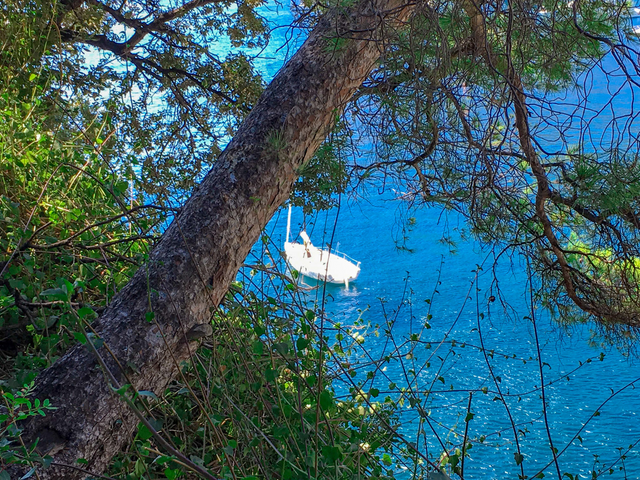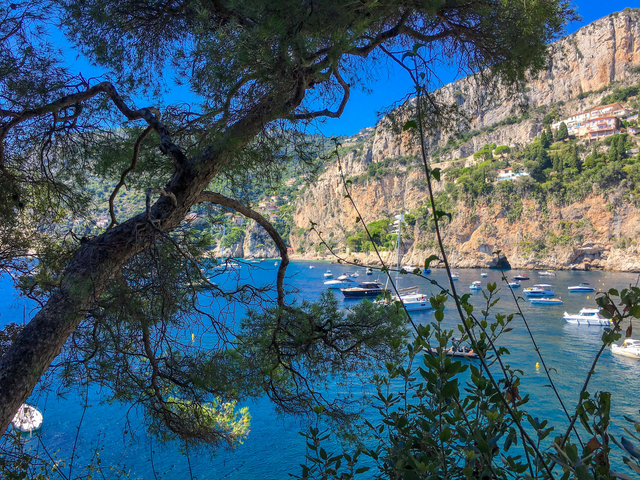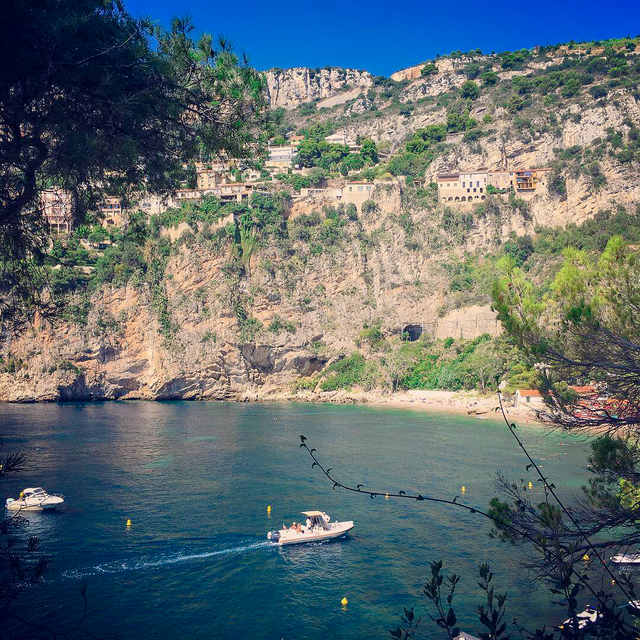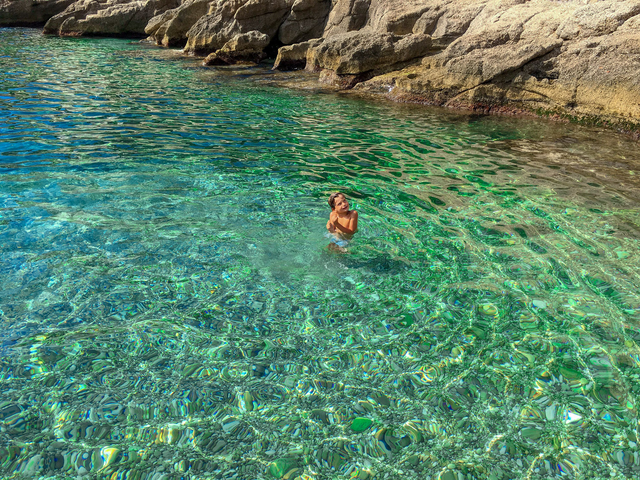 Oliver loving life on one of the swimming spots along the way back.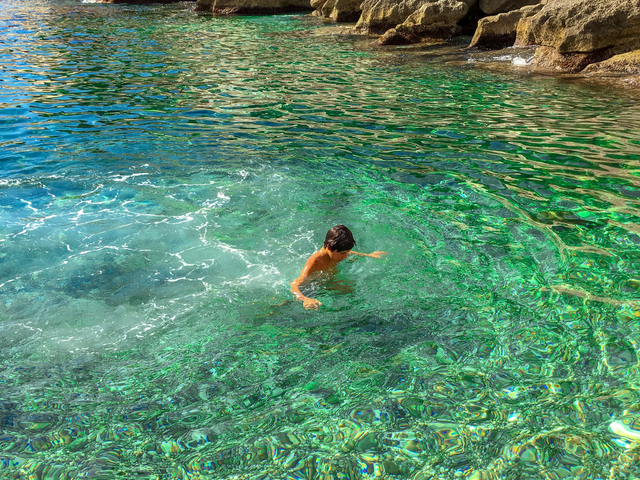 Max doing the same as Oliver above.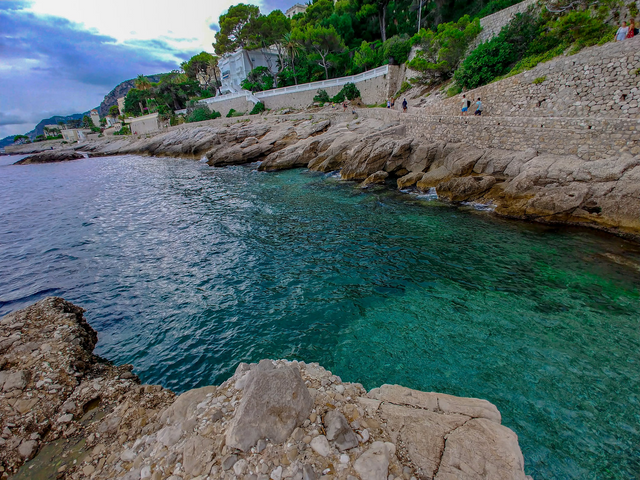 The jumping rock at the said swimming spot. We have a another favourite swimming and diving spot, but I have to keep it secret because it is tiny and we want it for ourselves. Props to you if you discover it anyway.
I wish I was there now, oh man, I wish I was there. I am a chef at sea. There is always next year.
Michael