Travel Blog #6 by @MikeTravels: Exploring the city of Ankor Wat . Temple of Tom Raider and evidence of reptilian presence.
I've always wanted to see Angkor Wat after seeing the movie Tomb Raider, so I decided to see this ancient site after getting some needed time off.
Plus Angkor Wat was given the title of World Heritage site, so it was one of those places that I needed to scratch off my bucket list.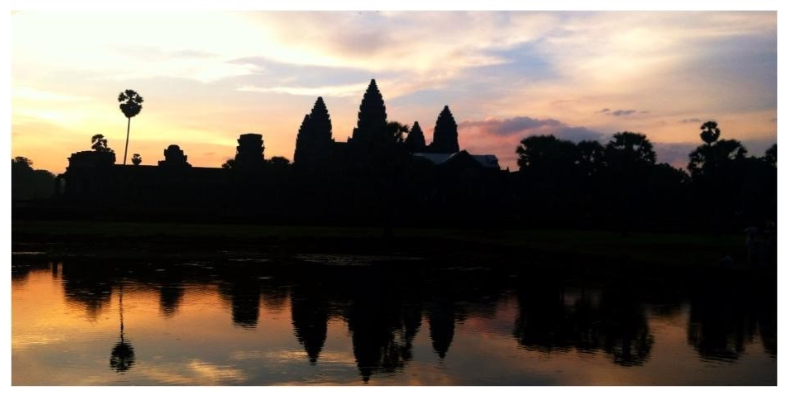 I read that the best time to take pictures was during sunrise and sunset. So I forced myself to get up at 4:30 am to meet my driver at 5:00 in the morning. Great decision because I was able to take some impressive shots.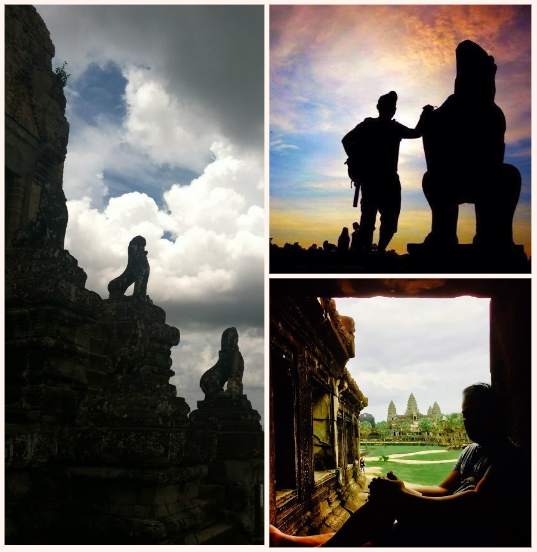 Once I got there, there were tour guides that I could have hired for $25 a day. However, I was interested mainly in getting photography shots, so I hired one of those unlicensed guides to take me to all the best spots where professional photographers get their pictures taken.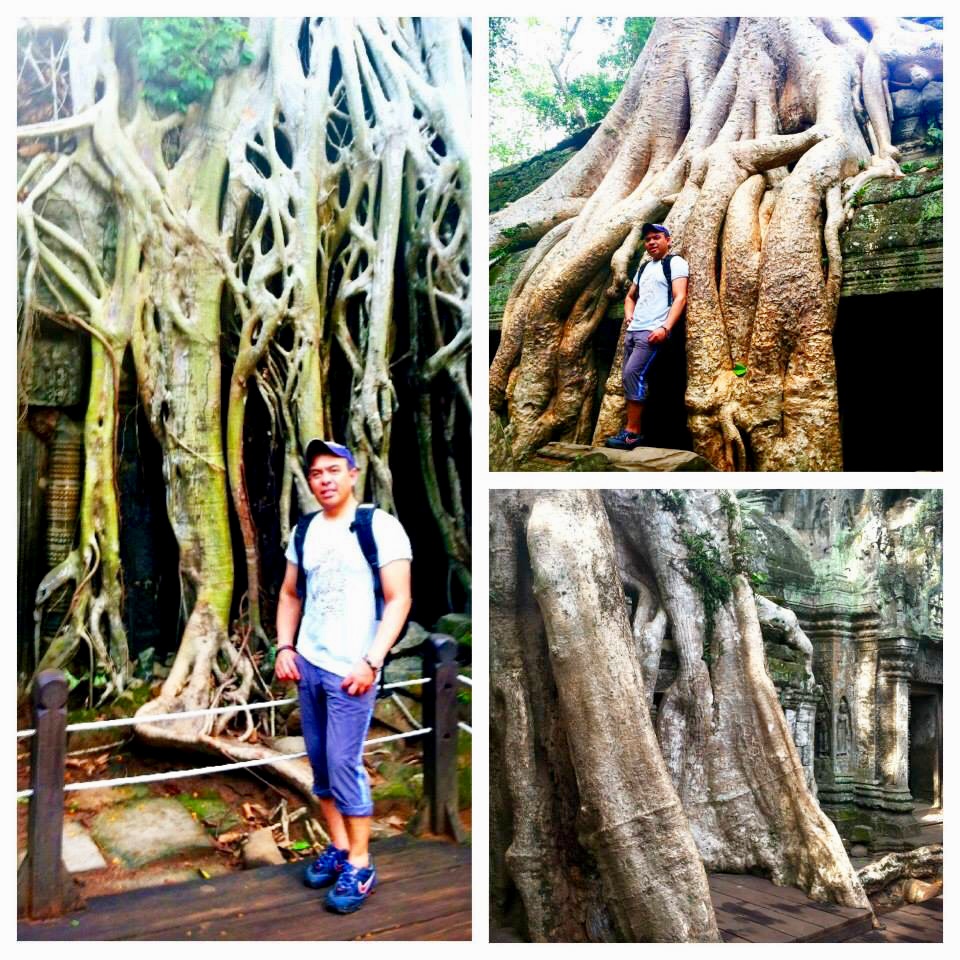 Now if you want to visit Angkor Wat, and you are staying for a week. I suggest that you get a three-day pass, and you can visit all the temples in the area. Now if you only have fewer than a week, see 3 of the major temples. My suggested itinerary is Angkor Wat, Central Angkor Thom, Bayon, Terrace of the Elephants, The Leper King Terrace, and Ta Prohm.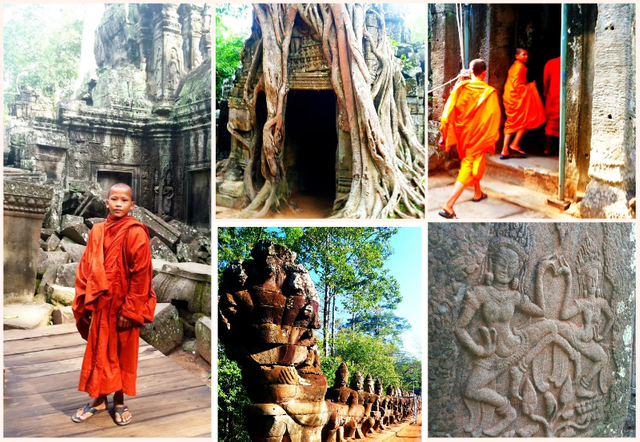 As far as shuttle tours, my hotel arranged it, and I paid them $15 for the whole day, but it's probably higher now. My tuk-tuk driver drove me around everywhere, and that was worth it. There are also professional shuttle tours that you can purchase which includes picking up and drop off from your hotel, English speaking guides, bottled water, cold towel, meals and temple pass for $15. I didn't know this and wished I had read the local guidebook first. Now as far as what to bring, make sure you wear something that is appropriate for the tropical environment. It can get intensely hot, so wear something light, and airy. For serious temple explorer like myself, it's imperative that you wear sensible shoes, sunglasses and a hat. The steps have uneven surfaces, and the sun can sometimes block your view, so be prepared.
You're not going to be able to see everything in one day, so it's best to leave in the morning, visit a couple of temples, have lunch and then maybe go to Angkor Night Market in the evening. Here you can get a foot scrub, pedicure, haircut and shoulder massage. I must say; when I did it, it was worth it! Seriously, $6 for a pedicure and a 1-hour foot scrub? I was in heaven. I also went shopping here and bought a few yoga pants and t-shirts for a few dollars. Some of my favorite shops here include Rouge Music. A place where you can download full CDs for $1 to your iPod. Some areas of the market are gritty, but there are some that are clean. Be aware! There are puddles of dirty water, so don't wear sandals.
Tuk-tuk drivers are big business here in Siem Reap. They even have an app! http://www.go-tuk-tuk.com
They hound you at every turn for the opportunity to drive you anywhere, so you'll never be stranded. It is a good idea to decide the fare with your tuk-tuk driver before heading off to prevent misunderstanding at the end of the ride. Small bills ($1) are good to have around for tipping,
so be sure to bring lots of it.
If you want to see the other temples the next day, be sure to get the three-day pass. You can see Preah Kahn, Victory Gate, Thommanon, Ta Som, Pre Rup, and ride the elephants to the mountain. Just be sure to wear something that will cover your shoulders, and wear long shorts. They won't allow you to go up the temple on the mountain if you are wearing something that shows too much skin. I don't know why since the ancient linga religion worshiped the phallic symbol.
There are some interesting facts about the ancient city.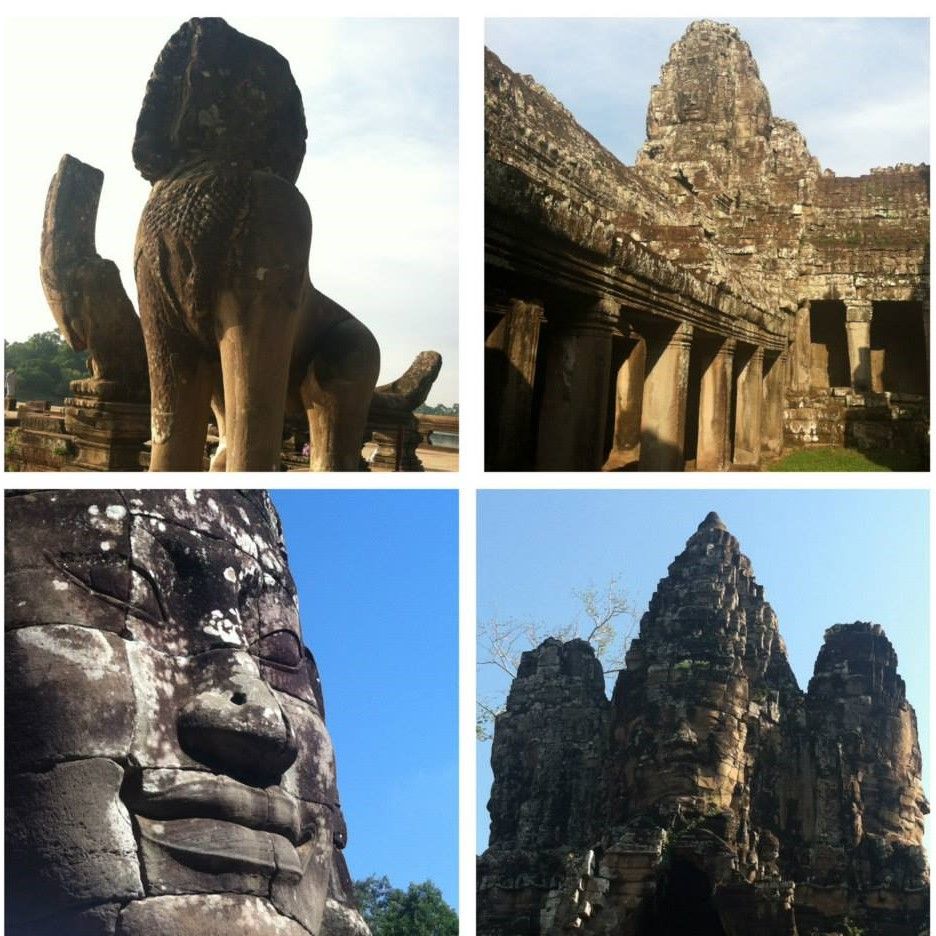 Some of the temples were initially built as a mausoleum and dedicated to the Hindu god Vishnu; now some of them are being used as a Buddhist monastic complex for prayers and meditation. I think that's a great way to recycle archeological monuments.
Statues of snakes guard some of the temples, and if you decide to see Ta Prohm, see if you can spot the temple that features a carving that looks like one of those Jurassic reptile beasts. There's a carving there that looks very similar to a stegosaurus dinosaur – despite them becoming extinct at least 65 million years ago. It bears an uncanny resemblance to the dinosaur creature. Also in 1998, Two British authors Graham Hancock and John Grigsby, showed a correlation between the temples around Angkor Thom and the constellation of Draco which means Dragon in Latin. It lies in the northern skies, and there are many myths and conspiracies surrounds this constellation. Draco Malfoy, an antagonist in the Harry Potter series, is named after the constellation as well. Draco Malfoy belonged in the Slytherin house whose symbol is a snake, Coincidence?
While reptilian aliens and UFO probably trigger eye rolls in many of us, some people believe that there are interstellar shape-shifting lizards who control Earth by taking on human form and gaining political power to manipulate human societies. I'm trying to keep an open mind, but what do you think?