Travel Blog #12 by @MikeTravels - A half day trip to Liverpool (Home of the Beatles)
The early afternoon brought rain in Manchester Great Britain, but it didn't stop my crew and me from taking a half a day trip to Liverpool. It was reasonably easy to take a bus there from the coach station. To see their schedule, you can find it here:
National Express
Liverpool was one of those places that I wanted to scratch off my bucket list, and since I sometimes get to work the Manchester flights. I took the opportunity to visit Liverpool since I was working with a fun group of brand new flight attendants.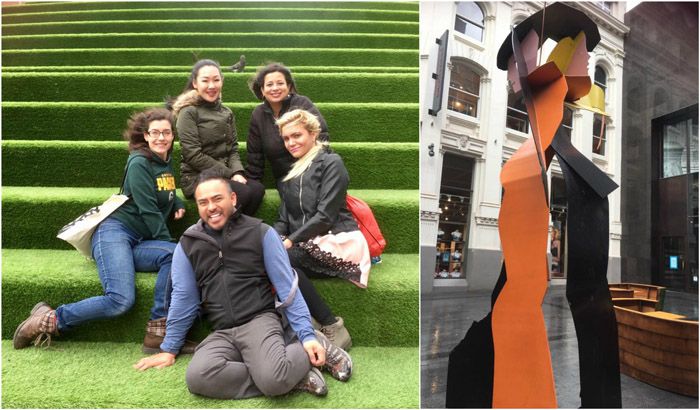 One of them suggested that we go there since she loved the Beatles. Now, I like the Beatles, but I wouldn't call myself a fanatic.
It rained the whole time when we got there, so we pretty much stayed indoors.
We got to visit the Liverpool City Center, the most extensive shopping area in the North west part of Great Britain. Here you can eat delicious food in one of the restaurants, or treat yourself to a libation in one of the lively bars.
We even got our pictures taken at the art installation called the Umbrella Project, which sees 200 brightly colored umbrellas suspended over Church Alley in Liverpool city centre.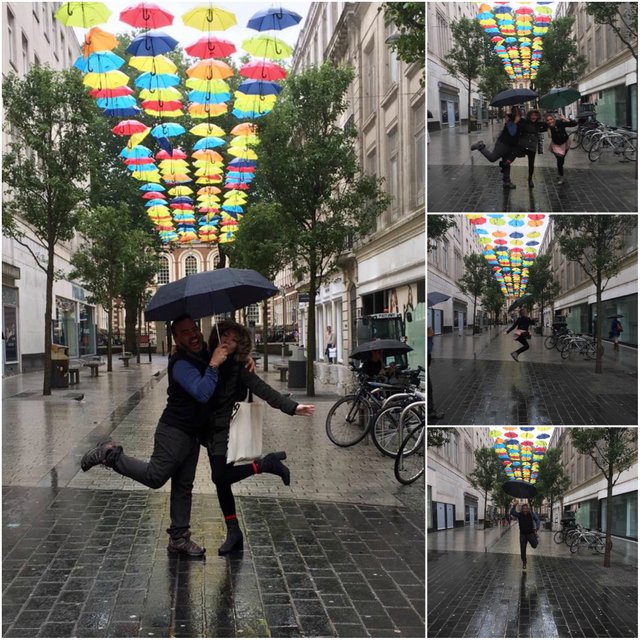 There is a tour there called Magical Mystery Bus Tour where you can relive the hysteria of the Beatles Story. The trip allows you to check out Paul's childhood home, and see all the places associated with John, Paul, George, and Ringo as they grew up, met and formed the band. They point out the interesting sites related to the Beatles, as you travel around the city center and suburbs.
The tours start at the Albert Dock and end at the legendary Cavern Club where you can enjoy live music every afternoon from the Cavern's resident musicians.
My crew and I had so much fun at this club where we sang along to the Beatles tunes!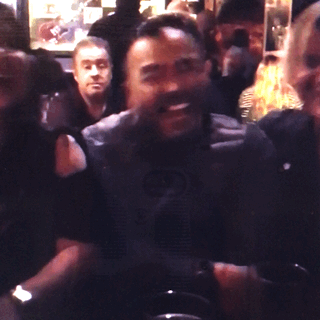 We saw an Oasis cover band here and musicians who performed Beatles classics! Unfortunately, I can't remember the name of the Oasis act but the second was the in-house Beatles tribute band - The Mersey Beatles. There are tons of memorabilia here, and by the looks of it, famous acts have performed here also like Blondie.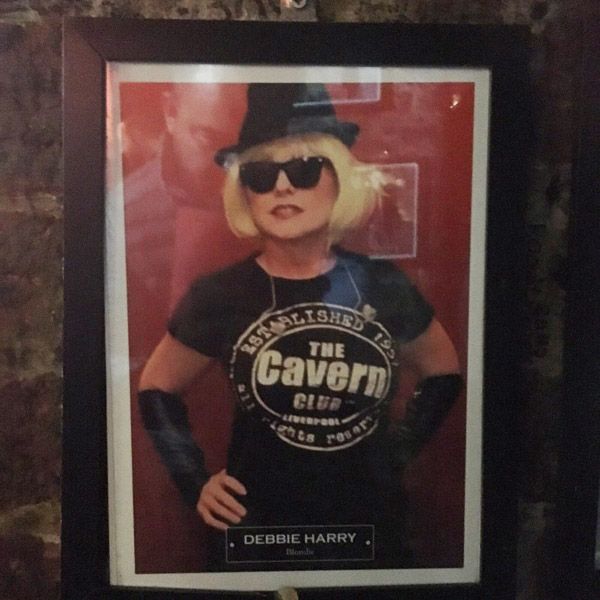 Across the club is the Cavern Pub, it isn't the original venue made famous by the Beatles, it does its best to recreate the unique club's atmosphere.
The place gets jam-packed because of its history! Very retro, and very small but a fantastic trip down memory lane and an excellent night out in the city center.
This is where you can get your picture taken with the statue of John Lennon.

Too bad our layover was short, but next time I come here. I might go check out one of Liverpool's museums. After all, they are free!