Travel blog #13 by @MikeTravels : Keeping it weird in Austin, and weirder in New Orleans.

I don't get to work New Orleans and Austin flights that often since the airplanes that we take there out of Philly are on the Embraer E90. I usually prefer to work the bigger aircrafts, but since I needed extra overtime. I decided to pick one up, so I could visit Austin and New Orleans. I was ecstatic when my friend Sean picked up the same trip so that we could work together.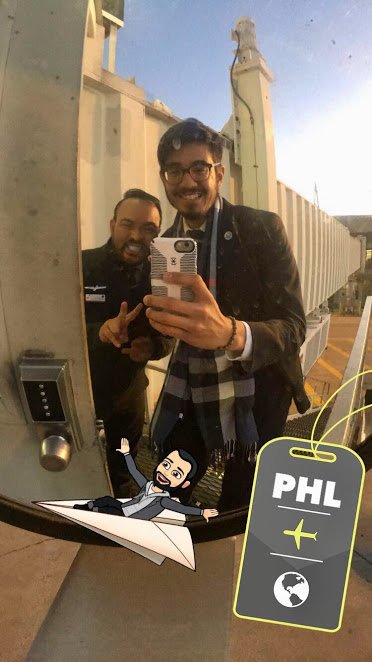 Our first layover was Austin, TX and since I hadn't fully explored this city. He took me to one of the most iconic streets in Austin. 6th Street, the epicenter of what made Austin the "Live Music Capital of the World.".
It's like the Bourbon Street of Texas, but not as raunchy.
Our first stop was a section on 6th street full of gastronomical food mobiles, and an area to find quirky and interesting characters!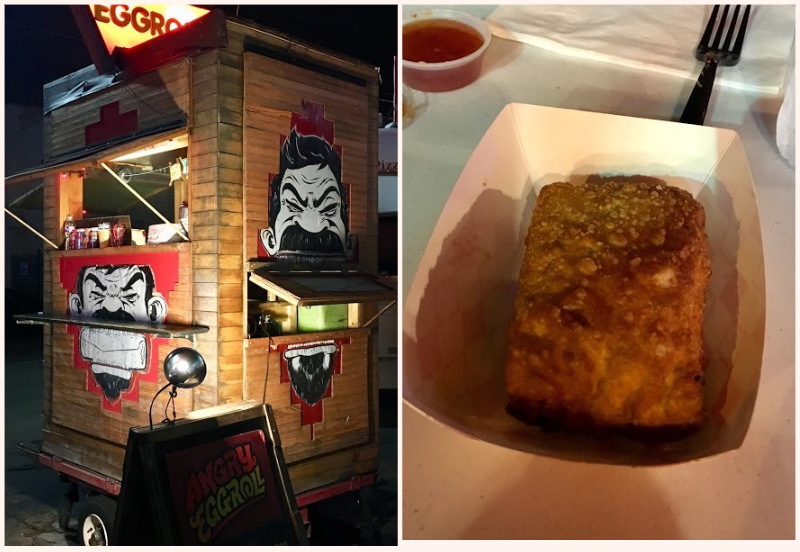 We even met a drag queen ordering food at one of the food trucks!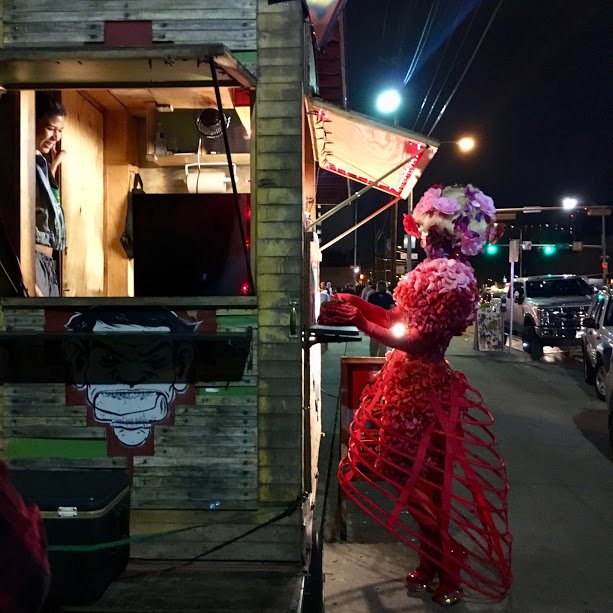 I'd say if you are with a group of friends, and want to do a pub crawl or be with a lot of young folks this is the place to be. There are bars, live music venues, museums, food eateries and even tourist shops.
I don't drink alcohol, but my friend Sean took me to a few bars there.
The first bar we went to was the Hangar Lounge. Since we are both flight attendants, we had to visit this place because it's airline theme. We didn't stay long there because we felt a little underdressed. I do like the place though.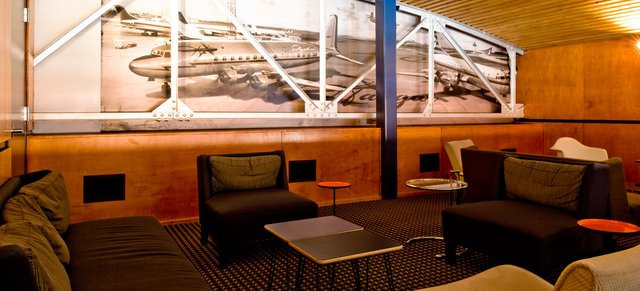 Image source
The second one was Oilcan Harry's. Now, this is a fun place! It was so casual, comfortable, and great people. It is a gay bar, but straights come here too! It's very diverse. They played good 90's hip-hop and danceable music. There are bars outside, inside, and a huge dance floor!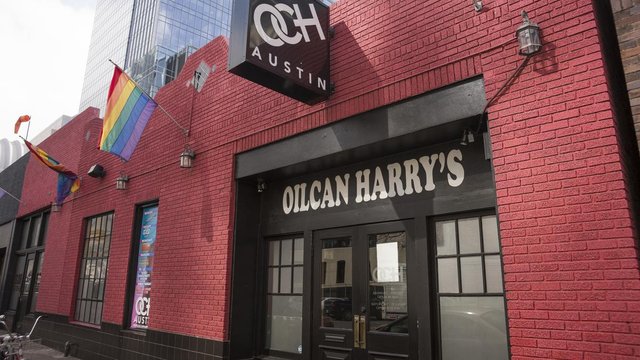 Image source
We were in the mood to go bar hopping, so we also checked out Rain on 4th a few doors down. The music here tends to be trendier than other gay clubs in Austin, but one thing they have in common; they have friendly bartenders.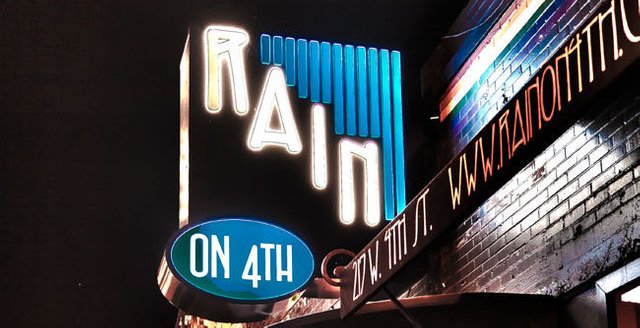 Image source
We didn't stay up late very long, but we had to make a stop at Voodoo Donuts. I've been to the original location in Portland, and obviously, the flavors are the same. I've had the orange tang donut which was pretty gross, so just to be on the safe side. We got the basic chocolate ones.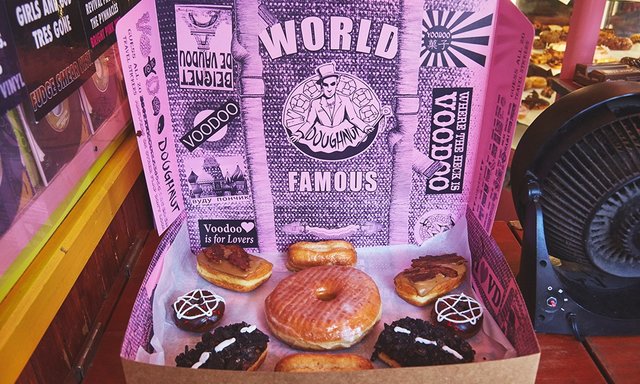 Image source
The next day, we ended up in New Orleans. We had a slightly more extended layover there than Austin, so we did get to experience the night scene. Unfortunately, Bourbon Street is currently undergoing road construction. New Orleans is improving the infrastructure of the city's prime entertainment district, so it was kind of a nightmare walking through the streets.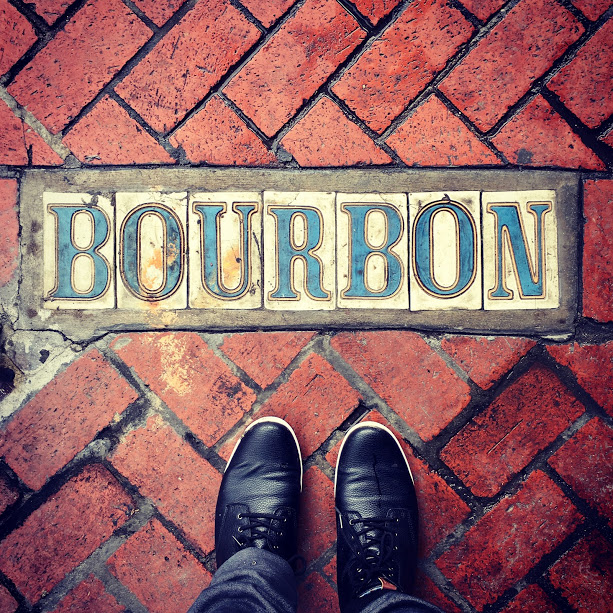 We had a serious case of midnight munchies, so I searched online for the best Po boys in the French Quarter. I found one called "Killer Po Boys." We followed the google map directions, but couldn't see the signage. We discovered that it was tucked away inside the back of a seedy bar called "Erin Rose." The Shrimp Po Boys were pretty pricey, but the club sodas at the bar were cheap. I wouldn't say they were the best Po Boys ever, but they did the trick.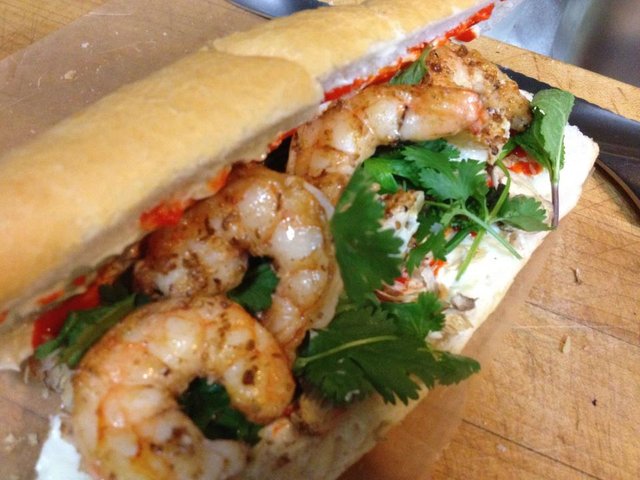 Image source
Worth checking out, but you have to be over 21 to get inside. You have to get pass through this burly scary looking man, and he checks I.D., so don't even try it.
Not to worry, they have another location located on Dauphine, and the menu is more extensive with vegetarian options too!
Now I usually do not eat too many carbs especially late at night, but we had to check out Cafe Du Monde for Beignets. It's a little bit of a tourist trap, but not without good reason; according to the Food & Wine Magazine, just like Voodoo Donuts, it was one of the most Instagrammed places in America.
The experience is one-of-a-kind and costs less than $5. Pretty cheap!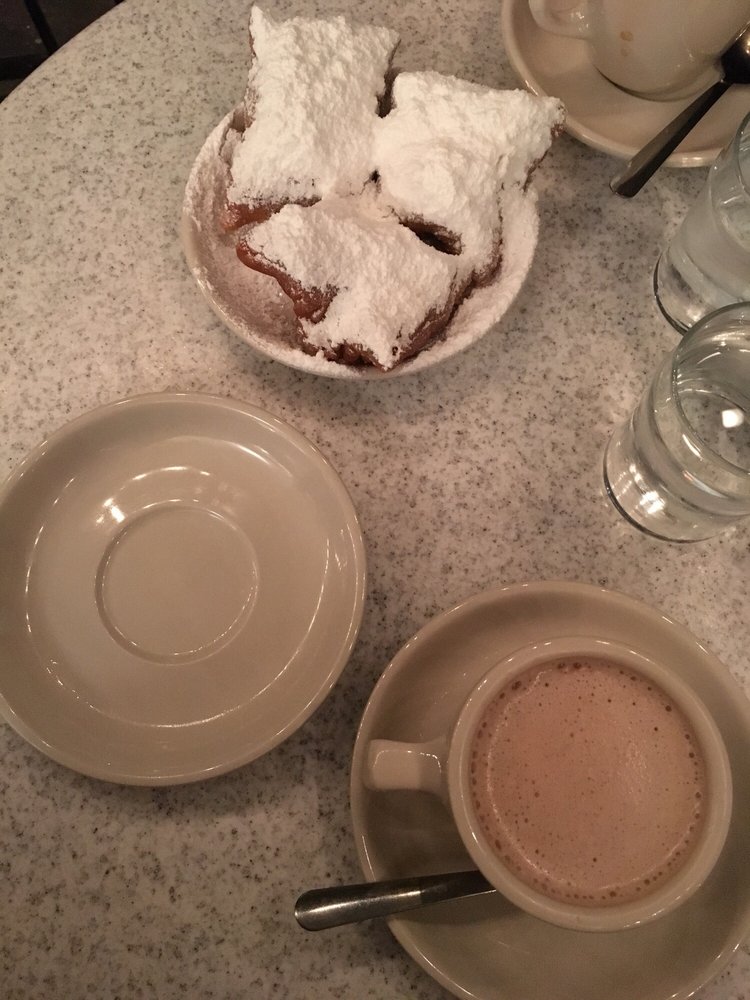 In my opinion, the fried dough had too much-powdered sugar! I tried to shake it off the plate because I have to watch out my blood sugar intake.
The only time the powdered sugar came off was when I took a bite, and then it went all over my shirt. What a hot mess! Haha. Service was excellent though, but just like Killer Po Boys. They only take cash!
After we've stuffed ourselves with tasty, tasty carbs. We decided to go back to the hotel to plan our adventure the next day.
We wanted to see as much as we can in New Orleans, so we got up early in the morning, and grabbed breakfast in the French Quarter.
My friend Sean and I are both Instagrammers, so we had to take lots of pictures. When I think of New Orleans, I expect to find a little bit of weirdness.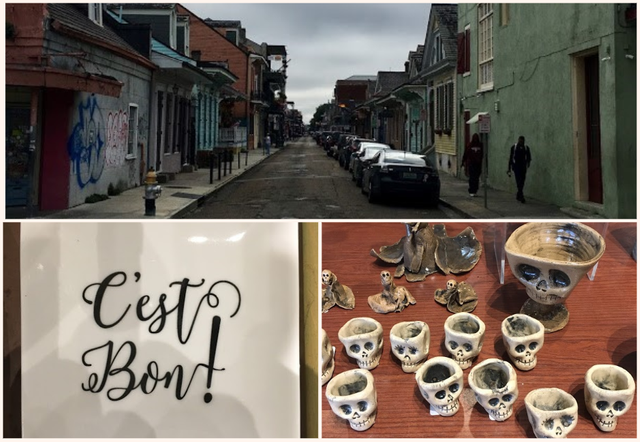 From Marie Laveau's House of Voodoo to the real-life house of horrors, the Lalaurie Haunted Mansion. Unfortunately, we didn't have a lot of time to see those, so we decided to just stroll along the French Quarter to see the impressive architecture and historical sites.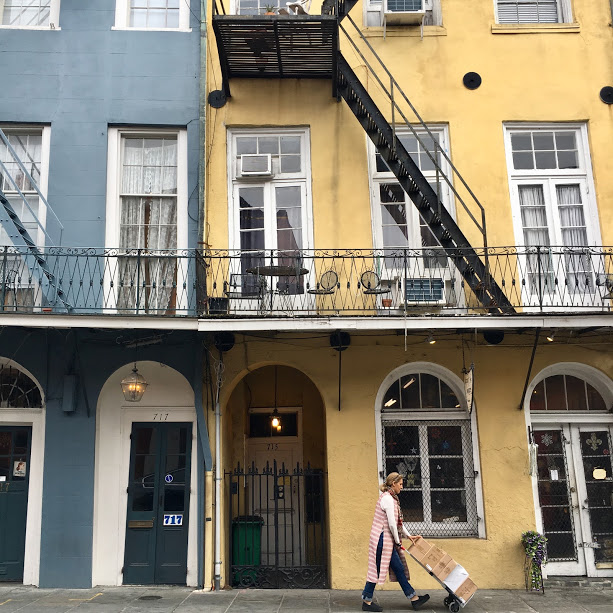 We were cutting it close on time, so we walked into the hub of the Garden District, around Washington and Prytania. We stopped by the Louis Armstrong Park, and Lafayette Cemetery No. 1.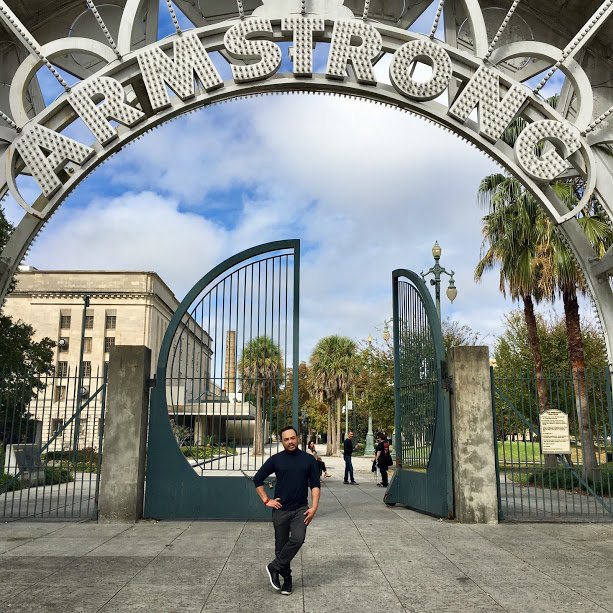 My friend Sean said Nicholas Cage bought his unnamed Illuminati tomb in this cemetery. However, you can only enter this cemetery with a licensed tour guide for $20 bucks per person which is a total rip off. Plus it was walled up, so you can't even see the inside. Save your money, if you want to look at the pyramid-shaped tomb. There are tons of pictures online to see that.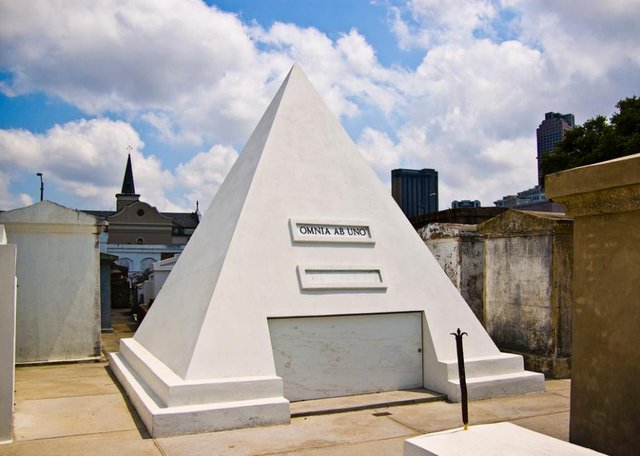 Image source
I wish we had more time to see enough places in Austin and New Orleans. Both weird in their unique way, I think if you are going to visit them, give yourself at least three days. I hope that the next time I come here, I hope it's during Halloween! There's nothing better than a theme excursions; you know what I'm saying?