Travel Theme Photo by @MikeTravels #COLORCHALLENGE #SaturdayIndigo Harry Potter's Platform 9 King's Cross Ceiling
My photo entry for the #colorchallenge #SaturdayIndigo.
My first instinct was to post a picture of the early evening sky, but too many people were already using that. After scrolling through my iPhone photo album, I noticed the deep and vibrant color of the blue and violet light of the King's Cross Ceiling.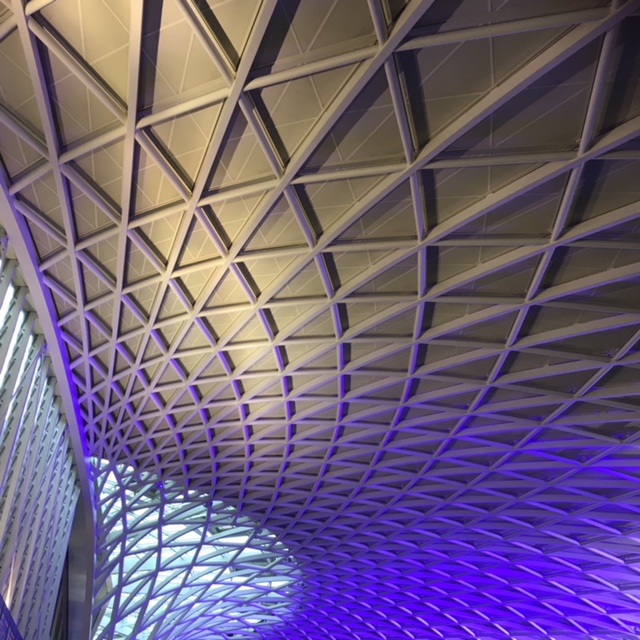 I thought it was appropriate since I am doing a travel theme in this challenge, plus it's a great way to introduce it to people who are looking for something to do that is free.
My friend and I went to Platform 9 at King's Cross Station in London when we were on a layover.
Great for Potterheads.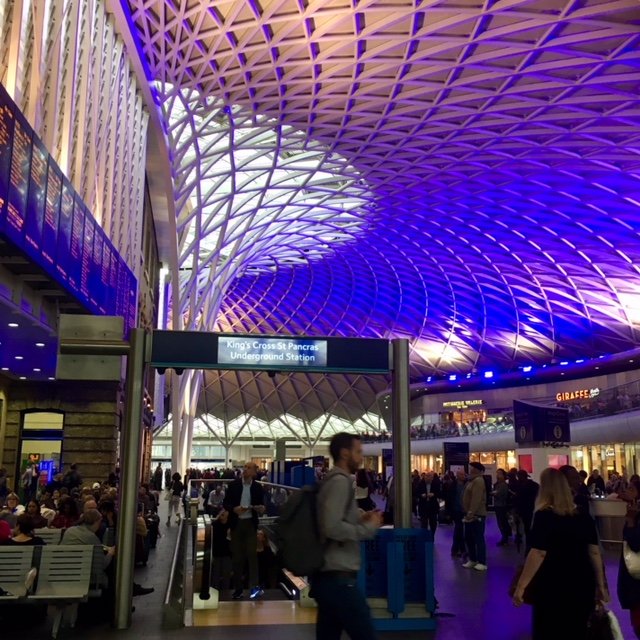 It was amusing to try getting on the platform, and do all kinds of poses.
However, the souvenir pics are pricey, but they don't mind you taking pictures of yourself.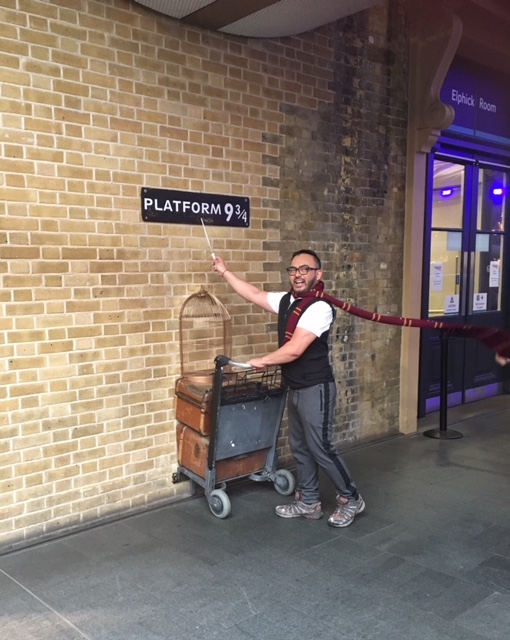 Bring your kids if they are Harry Potter fans!
If you'd like to join @kalemandra's #colorchallenge. Check out her rules here:
https://steemit.com/busy/@kalemandra/colorchallenge-tuesdayorange-oak-trees-along-the-road#
Special thanks to @choogirl for introducing me to http://steemitworldmap.com, and the editors for developing it.