10 destinations for family travel Not famous But exciting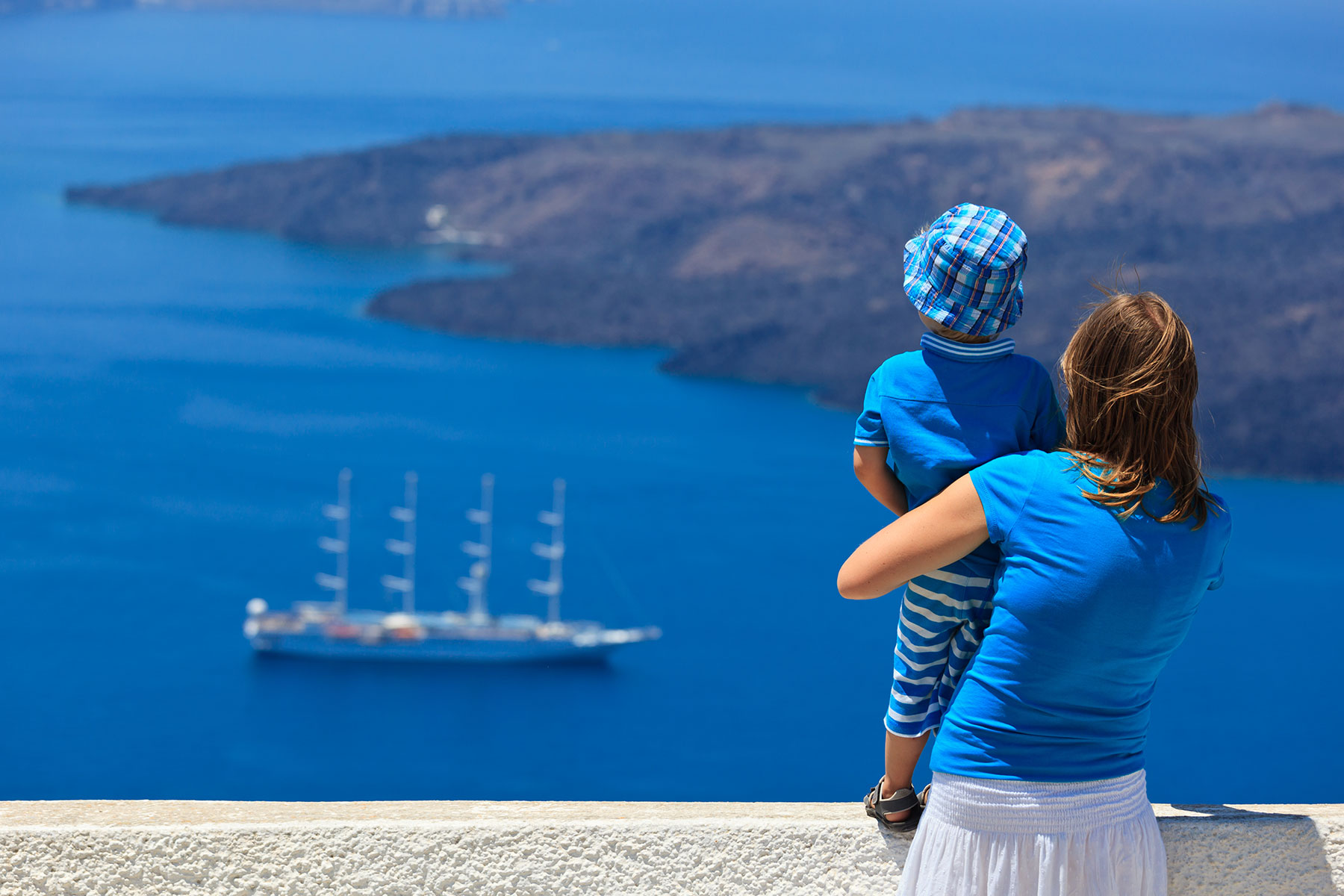 There is plenty of time to take your family and embark on a new and amazing adventure. Are you confused or do not know where you can take your family? We will prepare you for a list of 10 destinations you can take with your family on vacation, to enjoy a lot of fun and unforgettable adventures ...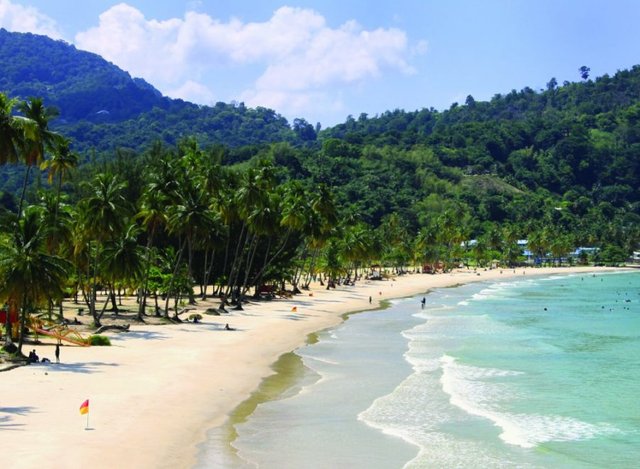 First: Trinidad and Tobago
Trinidad and Tobago is a Caribbean country about 11 kilometers from Venezuela. It is made up of two main islands and other small islands. The islands are about twenty-one islands, the official language of which is English and has a warm tropical climate for most months of the year.
The main activity is tourism. Therefore, there is great government interest in developing the tourism sector and helping tourists as much as possible. Of course, its location on the Caribbean Sea entails a lot of marine activities from boating, swimming, hiking or fishing. There are many amazing restaurants. One of the best family destinations in the middle of the year, because the climate is moderate and there are many activities suitable for all members of the family.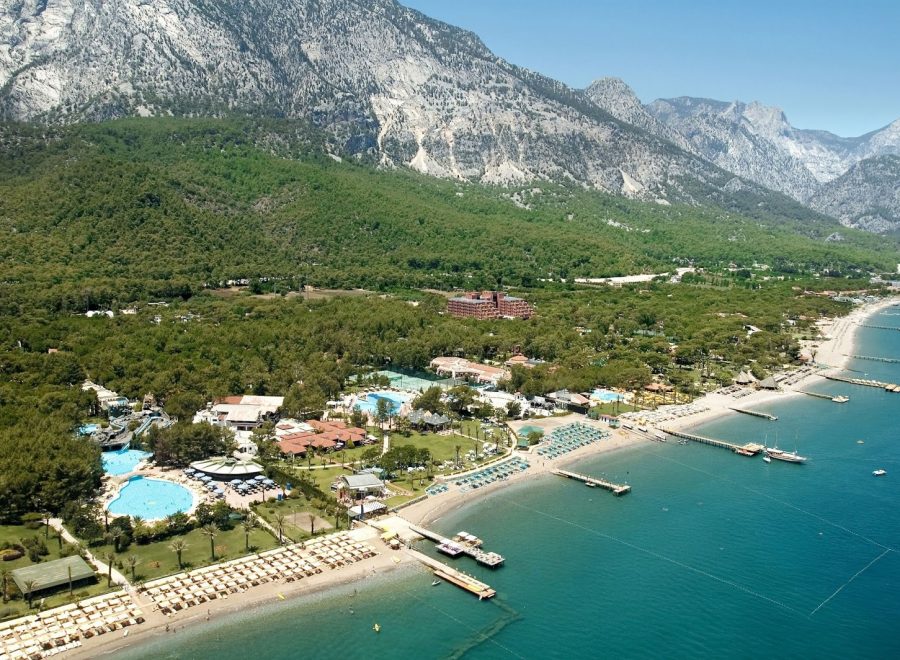 Second: Antalya Turkey
There are many beautiful and interesting places, most notably Antalya Falls, which is the most beautiful in the world, and the diversity of you makes you marvel at the beauty of this nature and the ability of the great Creator, and enjoy the waterfalls area of ​​a large service area where there are many restaurants and cafes.
There are also beautiful beaches, as well as many of the archaeological areas, especially in Kalichi, which is called Antalya. Antalya is also famous for its aquarium, which is one of the largest aquariums in the European continent. It brings together millions of species of fish and sea creatures from all over the world. Which is known as a beautiful beauty and is one of the Roman ruins and is famous for wildlife where there are many animals living in this region.
Finally, the Taurus Mountains in Antalya are snow-capped in summertime and if you are a ski enthusiast you will enjoy it a lot.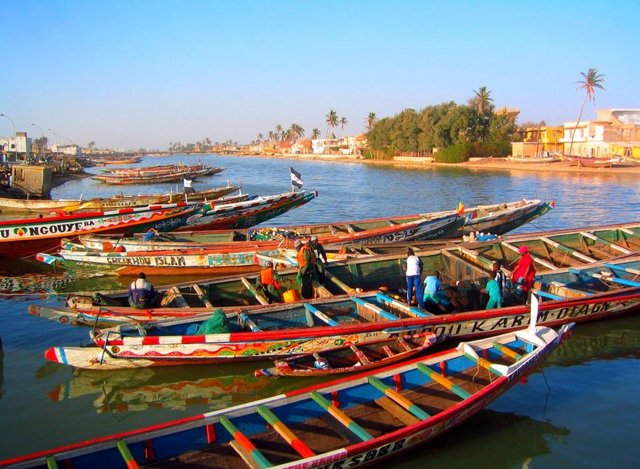 Third: Senegal
Senegal is located in Africa and is known as a charming coastal country. In the past, Senegal was a French colony; it is one of the countries that bring together both Western and Eastern cultures, especially since many of the Arab population settled there and naturally influenced the culture of the state.
The most important tourist attractions are the beaches, where you can enjoy many kinds of water sports, enjoy the wildlife, venture with your family on an amazing safari, enjoy the different birds and animals in the National Park of Senegal, Senegal also has many other interesting places such as Island of Gori, a UNESCO World Heritage Site.
The capital, Dakar, is a city of music, shopping centers, museums and beautiful beaches. It is known as a bustling city and its visitors enjoy its nightlife especially at the end of the week where bands gather and play in the markets and gatherings. There is also the Rose Lake or Lake Ritaba, Millions every year.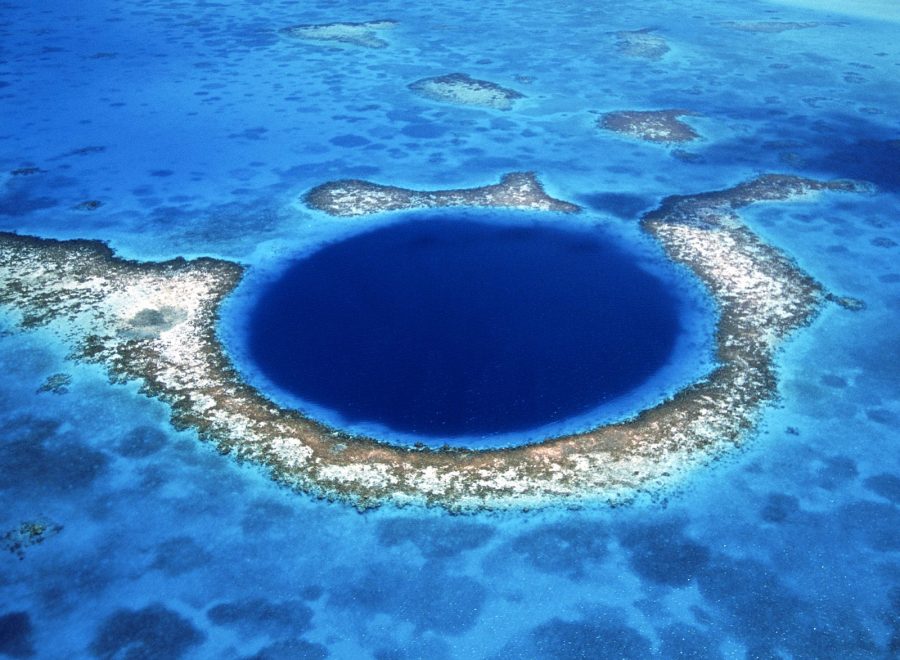 Fourth: Belize
Belize is a Western Hemisphere country located on the Caribbean Sea and known as an ancient Mayan civilization. Belize is known for its interesting beaches and celebrations, as well as for diving trips organized to see the world's largest coral reef as well as sunken monuments. You are a beach lover and enjoy the sea as well as one of the cheapest tourist destinations attracting millions of visitors each year.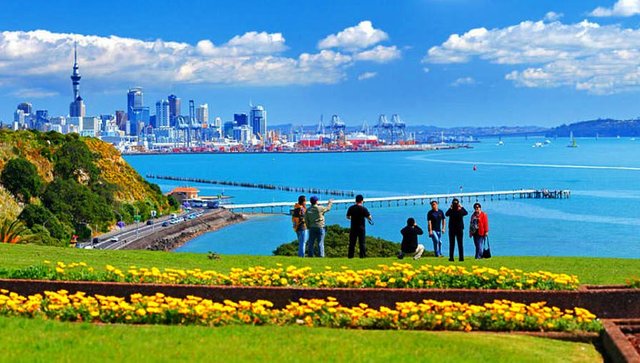 Fifth: New Zealand
Is one of the best tourist destinations but does not receive much attention from Arab visitors, because it is relatively far from the Arab countries and the information available in Arabic is relatively few, but it is nevertheless the best options for travel at the moment with a mild summer climate, Large areas where you can enjoy walking and touring to see the mix between ancient civilization and modernity and current development.
The city of Auckland is rated as the most urbanized city in the world. It also has the city of Hamilton, which has the Wakato River, Rotorua city, which is famous for its clay ponds and clouds. It is also one of the most active thermal zones in the world. Taupo, Giant.
You can also see farms, animals and historic buildings in Kerry, which are known for their large cattle farms and are rural areas. There are also the beautiful white sand beaches of Paihia. Finally, the town of Tongariu is a mountainous area and is a volcanic base. A volcanic nozzle.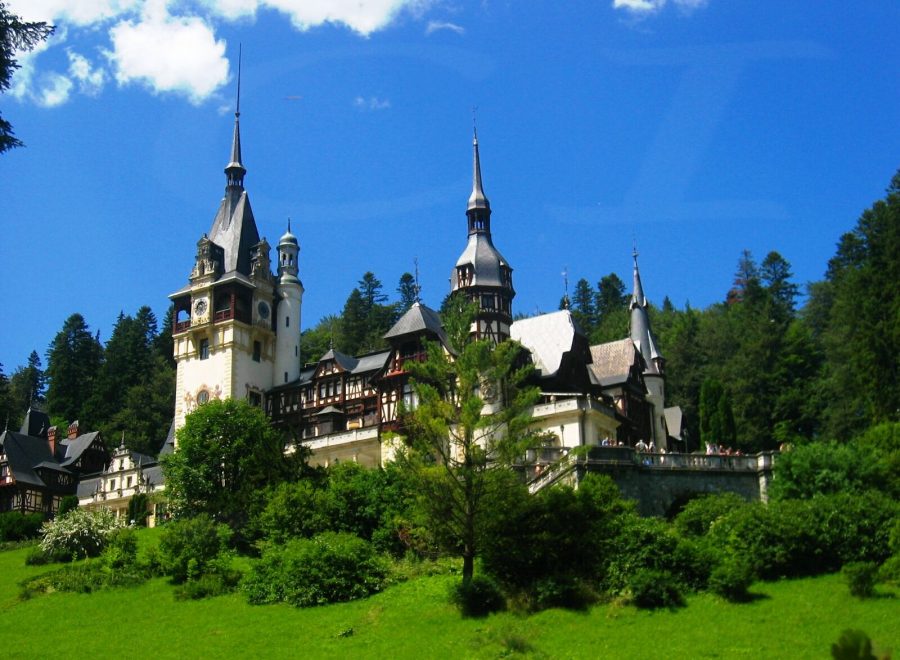 Sixth: Romania
Romania is a member of the European Union, with its capital, Bucharest, bordered by Hungary, Serbia, Ukraine, Moldova and Bulgaria. It relies on tourism in national income and is visited every year by more than 3 million tourists. It has many of the world's most famous ski resorts as well as resorts on the Black Sea. Count Dracula.
Also known as the beautiful churches and distinctive architecture, especially in northern Moldova. There are the wooden churches in Maramors. There is also the famous Danube and the Pelican in the Danube Delta. There is also the salt mine, which is universally known for its beauty.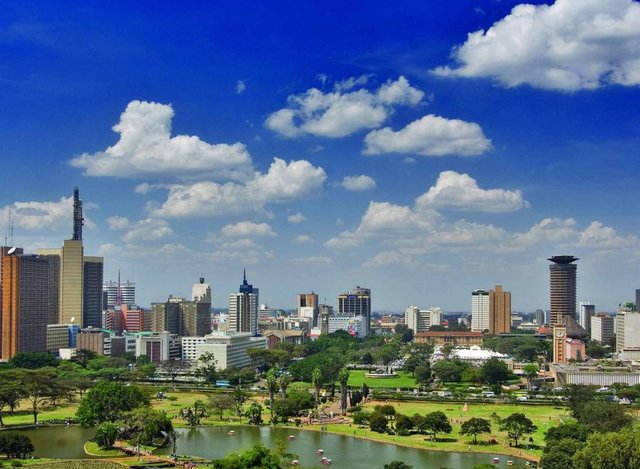 Seventh: Nairobi, Kenya
There are many places to visit in Nairobi, most notably Ahro Park Park, which is located in the middle of Nairobi and extends to the west, where it reaches the Upper Hill area, where there is a lake where a lot of water activities are practiced. Which includes all historical and contemporary information about the state.
It contains many photographic records as well as art and crafts exhibitions. There is also the National Museum, which contains many ancient Kenyan tribal antiques, the area of ​​Pomaz of Kenya, a small village but an important cultural center and attractive to tourists; it is a center of music and dance performances, Old African homes for those who want to experience traditional African life.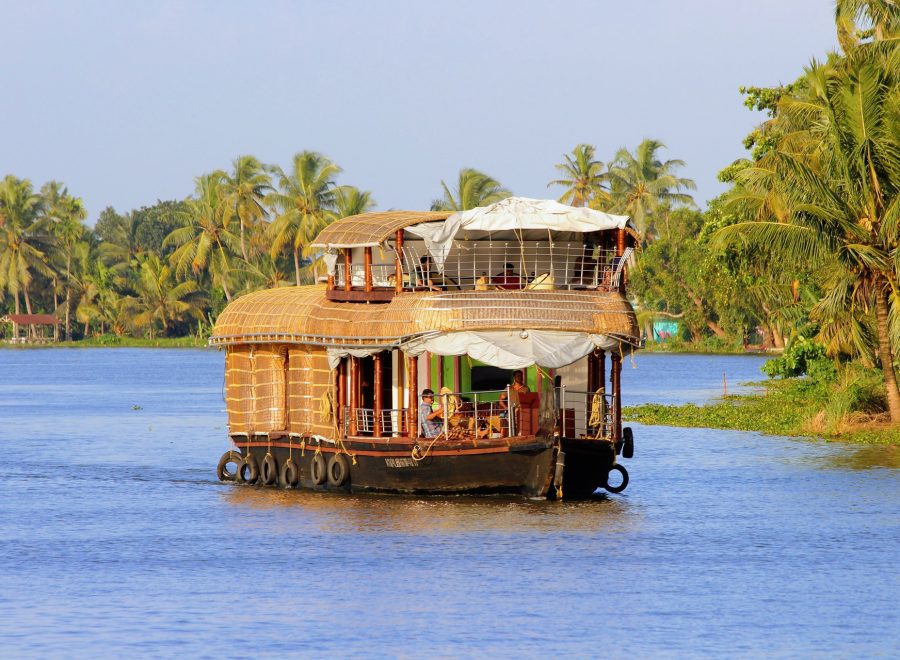 Eighth: Kerala, India
A beautiful Indian city nestled in the midst of nature, where you will see the beautiful, pleasant and tropical plains that are calm and filled with waterways that flow to the vast plains there and are among the best places to visit. Peace, comfort and purity of mind.
Not only that; it has the best beaches in the world, as well as the very diverse shopping centers. If you are an antiques lover, you can go to the Pecal Fort, enjoy the green in the Munnar tea fields or enjoy the culture, music and diversity of Fort Kotsch, The activities there is a boat trip home, and this trip is a tour amid the many canals there in a boat like home.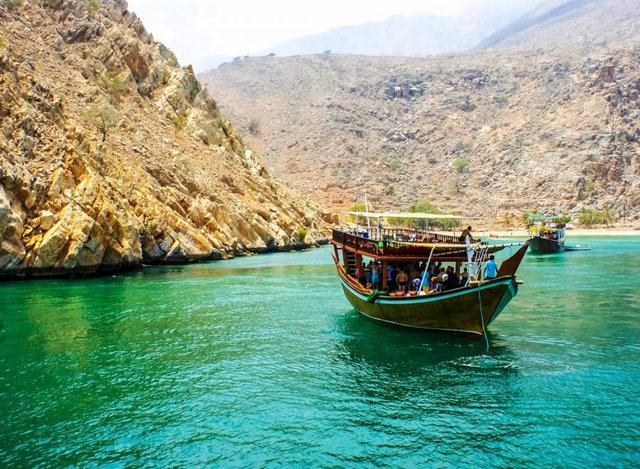 Ninth: Sultanate of Oman
The Sultanate of Oman is one of the countries with many tourist attractions that are worth visiting. Unfortunately, there is no great interest in this. There is the National Museum of Oman, which has many legacies from Omani history since ancient times and is a huge cultural center. Which is one of the most important museums in Amman and includes six buildings containing a large selection of antiques of Greek heritage.
One of the most important tourist attractions is the Sultan Qaboos Mosque, which is a wonderful architectural masterpiece. There is also Marina Bander Al Rawdah, which is one of the most exciting adventures you may have with your family. It includes many activities and games especially water. There is also the Qurum Park, The natural can be strolled and that makes you feel comfortable and relaxed.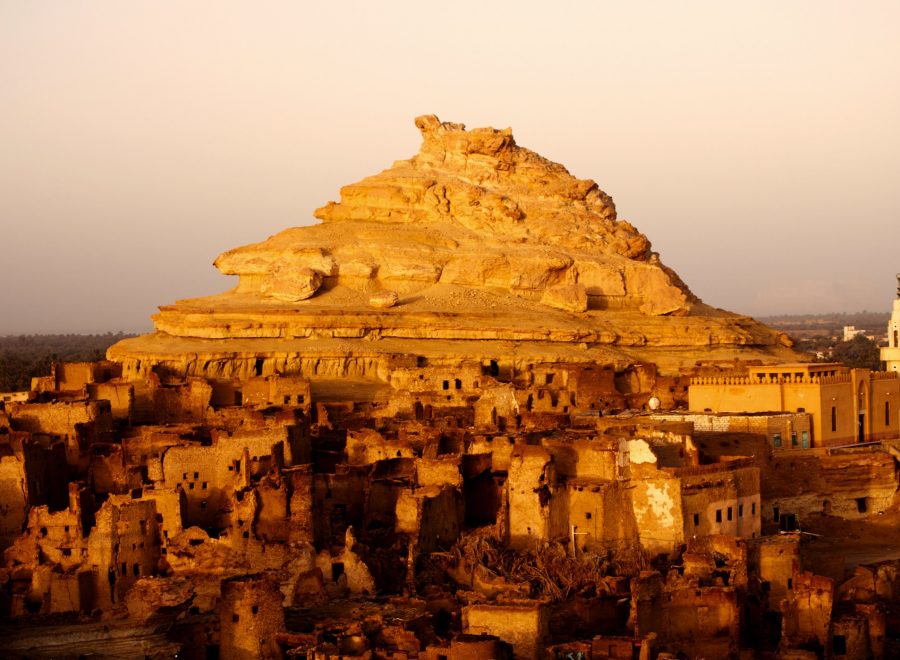 Tenth: Siwa - Egypt
It is one of the world's best destinations for medical tourism. It is one of the least polluted cities in the world and is known for its sandy baths and lakes that treat bone and joint diseases and help stimulate blood circulation.
It is also one of the best places for cultural and heritage tourism where there are many heritage sites such as Jebel Dakrour and the tombs of the Mountain of the Dead, dating back to the Roman, Greek and Ptolemaic periods. It is also characterized by architecture similar to the picturesque paintings. There are also villages that take you back to primitive life, Any aspect of technology, the aim is to enjoy away from everything that distracts you to get peace of mind and clarity of mind.
Sioux is also one of the cheapest destinations around the world as your trip with your entire family will not cost more than $ 300.