Flower festivals in the world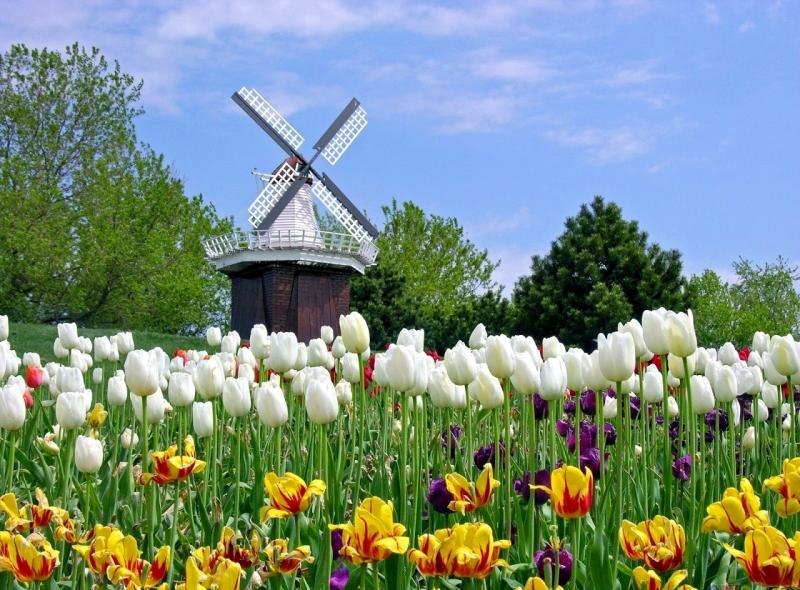 Flower festivals
Flower festivals, in the spring months, are nothing but flowers, winds and open buds scattered everywhere, so the ideal destination that we choose for you in these months are flower festivals scattered in different parts of the world.
We start with the Cherry Flowers Festival in Washington, which attracts more than 700,000 visitors every year to see its various entertainment activities such as Japanese movies and sushi competitions,
Every spring, spring blossoms bloom in the 3,800 cherry trees donated by the Mayor of Tokyo to Washington to commemorate the 60th anniversary of Japan-US relations. The annual event is held in the capital between late March and mid-April.
The festival will be held near water basins, monuments and national museums, with brightly colored flowers, cultural and artistic activities and competitions, most of them with Japanese features, culminating in a parade of Washington with a huge display of fireworks.
In the south of Spain, in the beginning of May, in Cordoba, the celebrations for the reception of the dusk season begin, and the city is adorned with hundreds of flowers of various colors.
The Cordoba Flower Festival begins with the people of Cordoba opening their doors, decorating the courtyards and alleys with flowers to win the title of the "beautiful courtyard" where it is voted on. The winner receives a cash prize and is named "the owner of the best and most beautiful courtyard in the city".
The homeowners put colored iron containers in which they plant plants and flowers such as jasmine and cloves, and hang them on the balconies and exterior walls of the house, the colors are consistent with the colors of the Islamic mosaic handmade.
In the Netherlands, the country of flowers is not spring, so how spring is spread on it, it will inevitably be the leader of this type of festivals, where it is one of the most beautiful celebrations of Amsterdam, which combines art and creativity in thousands of species of colored flowers, Baldalia, which is distinguished by its striking shape.
Where hundreds of Dutch people from various regions volunteer to present the finest designs, using wire and cardboard patterns. On Thursday, the villagers meet as one family between May and July. They set up tents, hold banquets and party parties. Each group competes in decorating the figures three months before the festival comes. The festival is also very popular, to see the beautiful processions decorated with flowers as they roam the streets of the city.
Thailand also celebrates one of the most beautiful festivals of the world called "Water Festival" or the Songkran Festival, where the pedestrians and pedestrians are sprayed with water without telling them, and was chosen at this time of the year because temperatures are higher than the rates in that period, It is 38 or 40 degrees Celsius in some southern regions and Bangkok is 37 degrees.
Finally, we conclude at the Festas del Mayo Festival in Madrid, which attracts large crowds of spectators day and night to watch the sports and musical performances and the bull shows. The teams are decorated with green, red and white colors, dancing on the rhythms of popular music. Dessert on family and friends